17/04/2018 02:29 PM
Jacksons Fencing, a UK market leader in the fencing and gate industry, has introduced four exciting new products to its premium garden fencing range.
Aran brings a traditional and homely feel with its woven effect, while Metro's elegant design will 'optically' expand your garden to give the illusion of more space. Mitre, a twist on the commonly known palisade or picket fence style, is ideal for outdoor spaces where light takes priority over privacy. Finally, Storm, specifically created for exposed gardens with strong prevailing winds, meaning it will stand strong no matter the conditions.
Fencing is a vital part of garden and landscape design and is no longer considered just a border between neighbours. Fencing is more than just a backdrop, so it's important to choose the right style that will complement your garden landscape design and fulfil your requirements.
The Aran panel is one of our latest 'good both sides' designs and features slats of different depths, intertwined to create a unique and attractive traditional style. The Aran offers a contemporary update on this artisanal crafted style, similar but also very different to our popular Woven panel. The key feature of these panels is that it offers privacy, while still allowing light to filter through, casting dappled shadows across your garden landscape.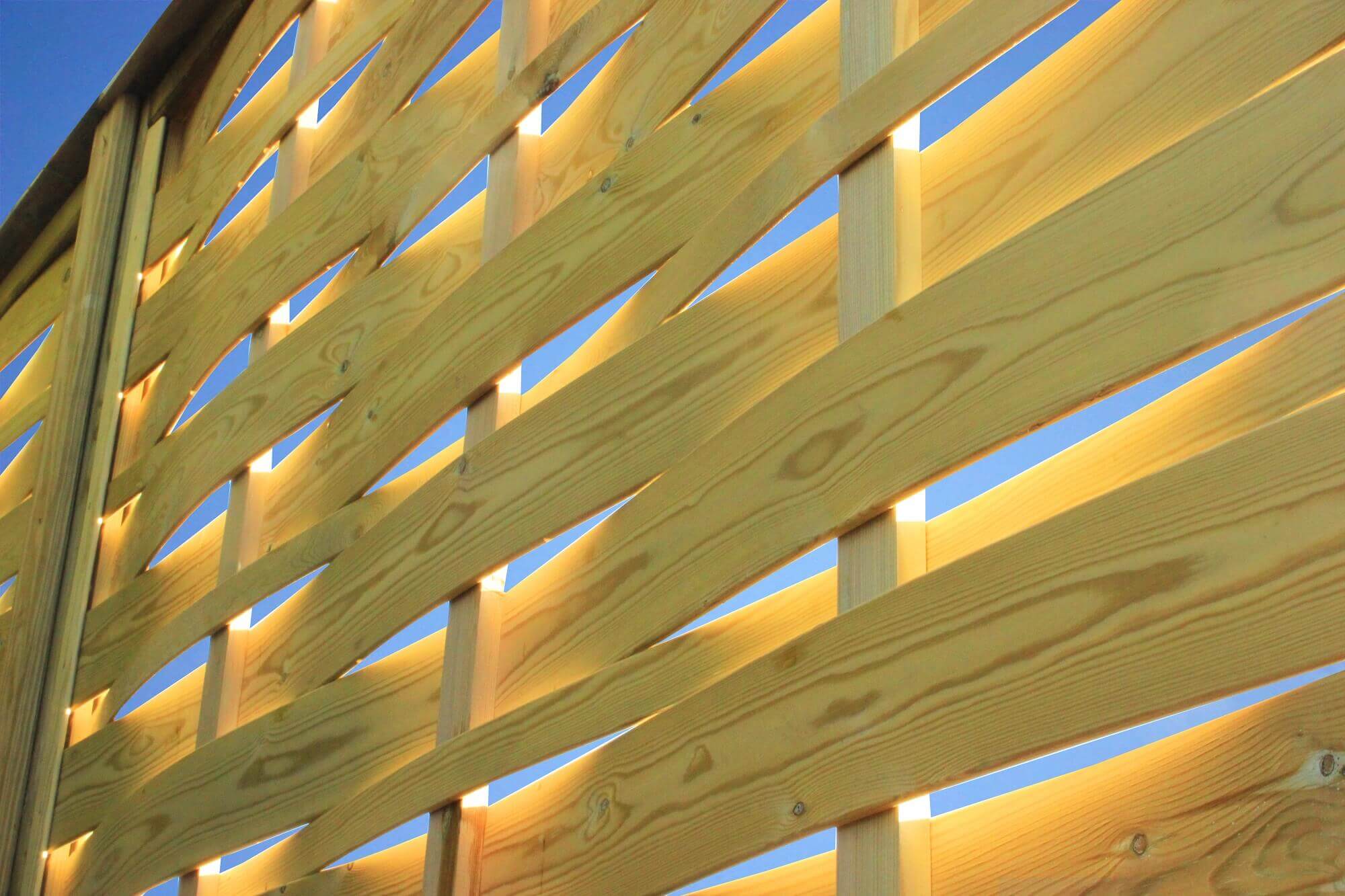 The newest addition to our premium slatted style range, taking inspiration from Jacksons' popular Venetian panels, Metro is a highly decorative panel featuring continuous slats that are known to make gardens look longer. Although designed with smaller urban gardens in mind this panel can blend seamlessly into country gardens with its contemporary good looks.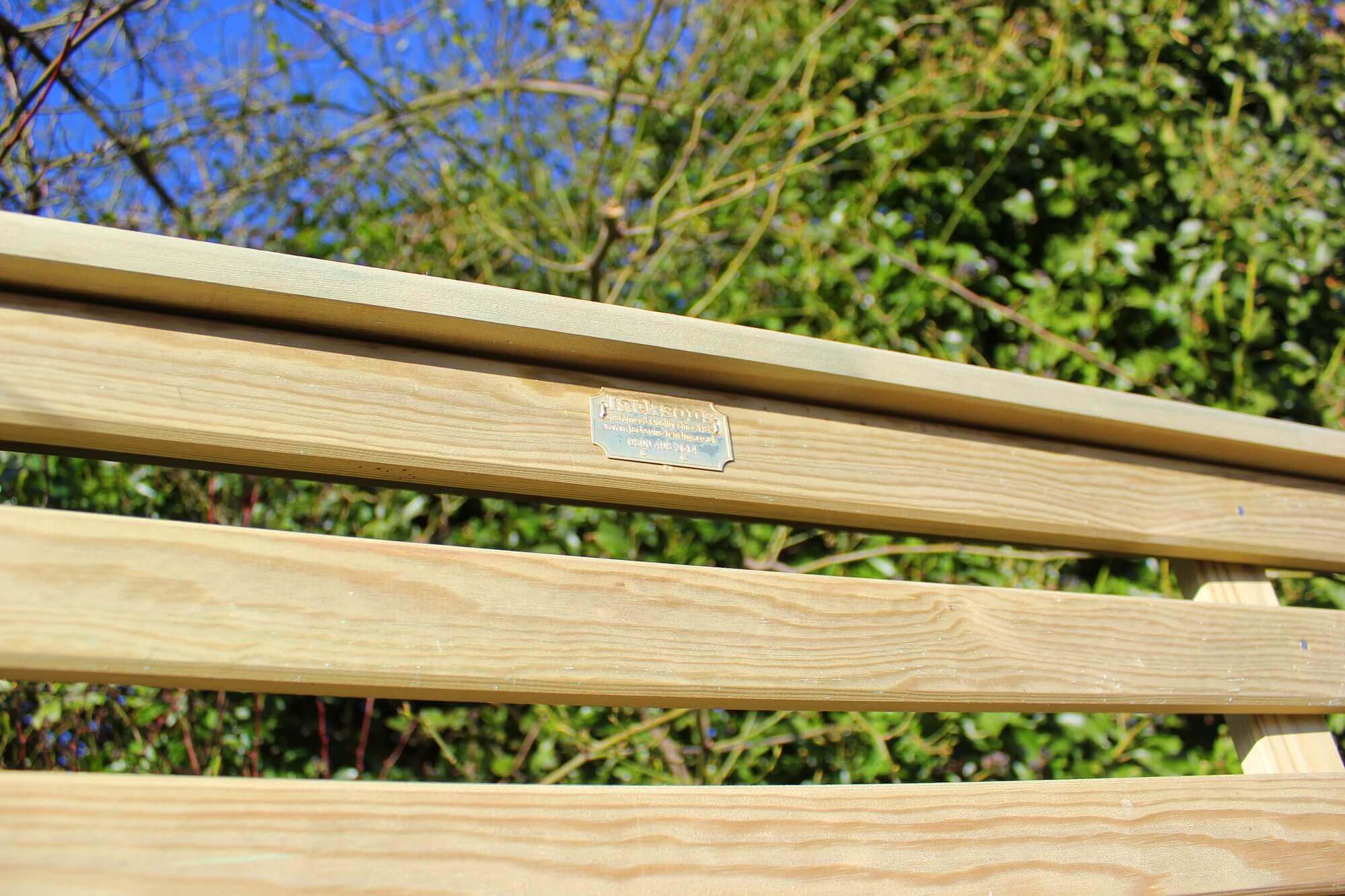 A play on palisade or picket fencing, Mitre's taller planed pales bring refinement to a classic style with its attractive curved top, equally at home in a rural or urban setting. It's perfect for front and back gardens and those situations where natural light takes priority over privacy.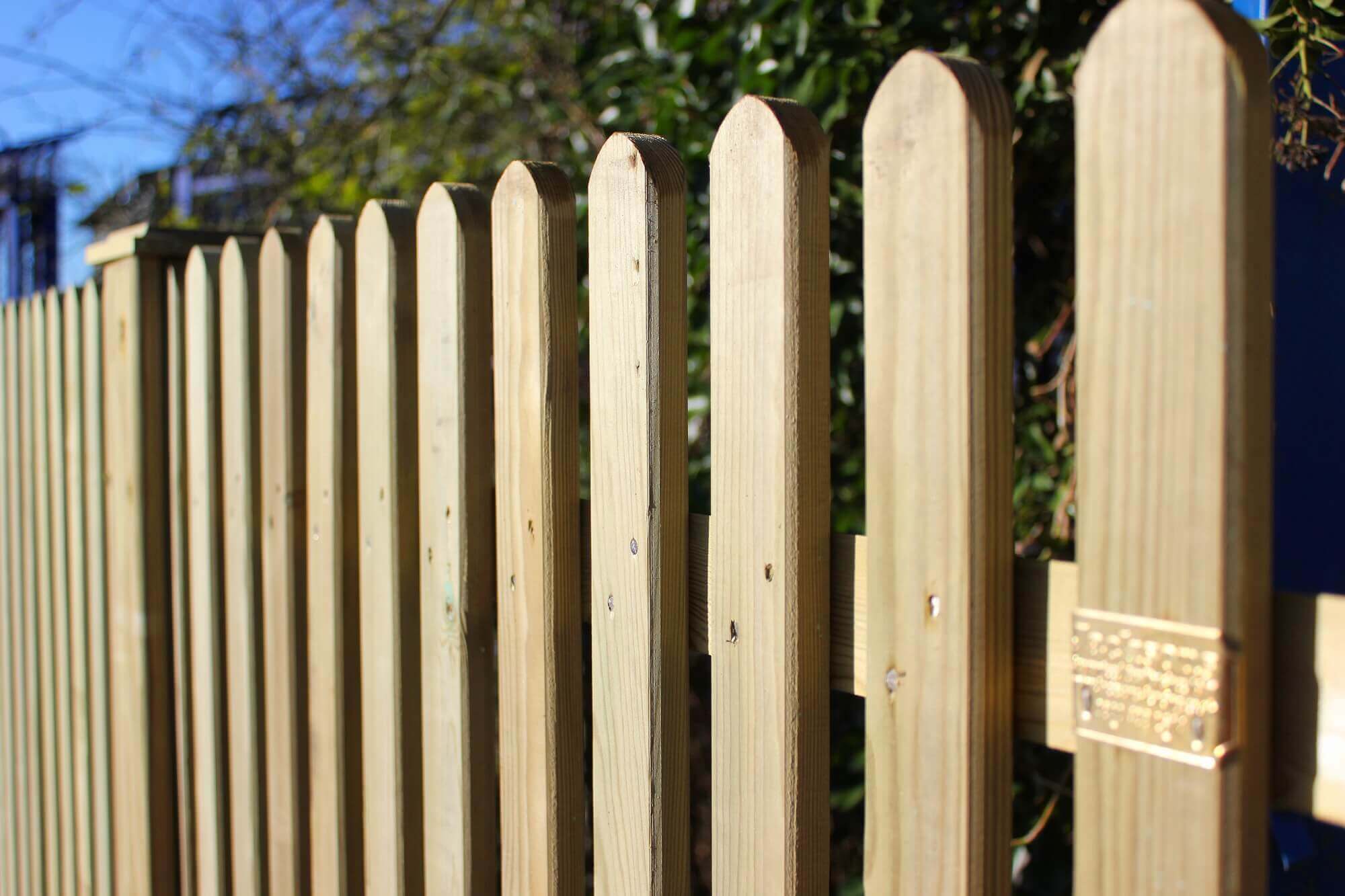 Originally used as a demarcation fence for locations exposed to high winds, where solid fences or lighter palisade designs would be inappropriate, Storm fence panels are endurance embodied. Their sturdy, 'Hit and Miss' design looks good both sides, meaning that both you and your neighbour can enjoy the better looking side of the fence. While perfect for windy gardens, they are likely to be a popular choice in many different environments. Storm allows light and air to pass unhindered while offering restricted visibility through the panel.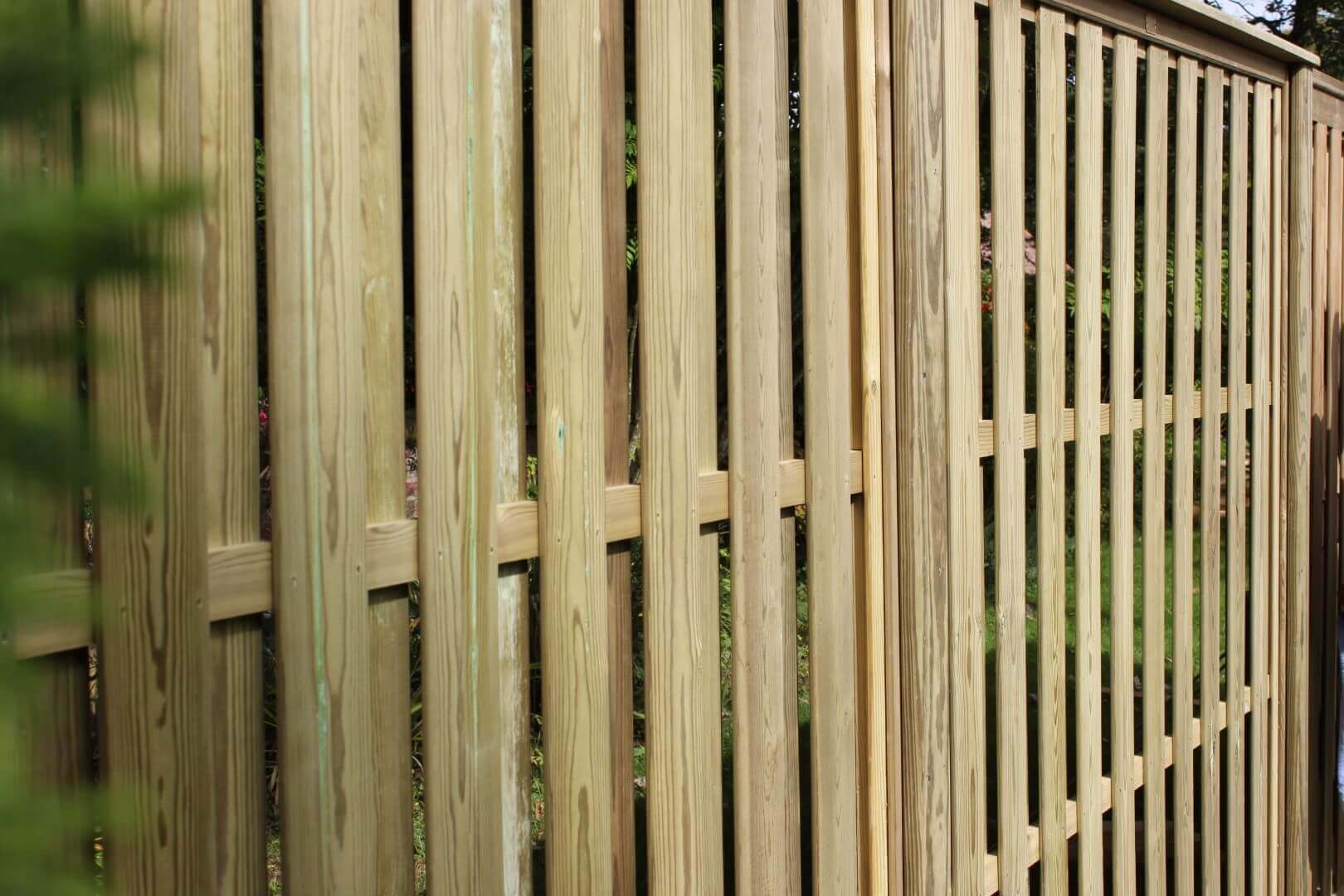 Jacksons Fencing panels are all made with Jakcure treated softwood and come with a 25 year guarantee. There is no need to apply any further timber protection treatment to your Jacksons Jakcure treated product, so it's a maintenance free choice.