16/07/2019 11:27 AM
Wimbledon, home to the Wimbledon Tennis Championships, is an affluent area with over 68,000 residents. Due to the popularity of the location, there are an increasing number of housing developments to cope with the growing demand.
In one particular area, two new build properties were being completed with the addition of garden landscaping and fencing. As the new properties were built next to adjoining houses that were already established, the fencing solution needed to be one that each neighbour was happy with.
The existing houses already had some Featherboard fencing, however this was is in need of replacement as it was old and dilapidated and wasn't fitting for the distinguished area.
Garden Fencing London, one of our Approved Installers, offered guidance on the various types of fence panels available from Jacksons Fencing. The clients explored our range of fencing, including Canterbury Combi or Tongue & Groove fence panels, and the option of installing double sided bespoke Featherboard fencing. The clients opted for Chilham, which was designed specifically without rails to look the same on both sides of the fence.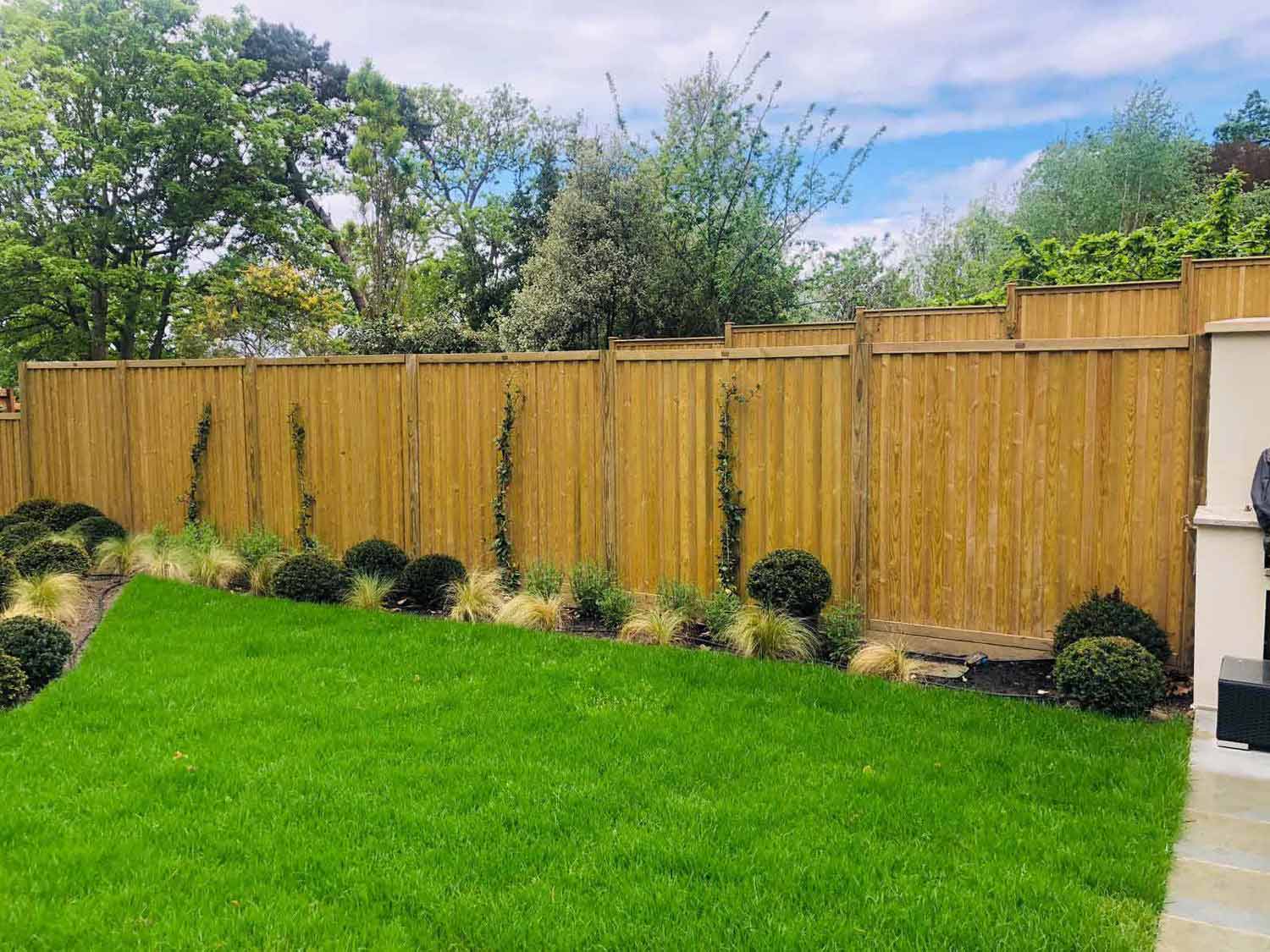 The double sided Chilham fence panel has a unique panelled appearance, with wide grooves that create an attractive contemporary panel to suit all garden types.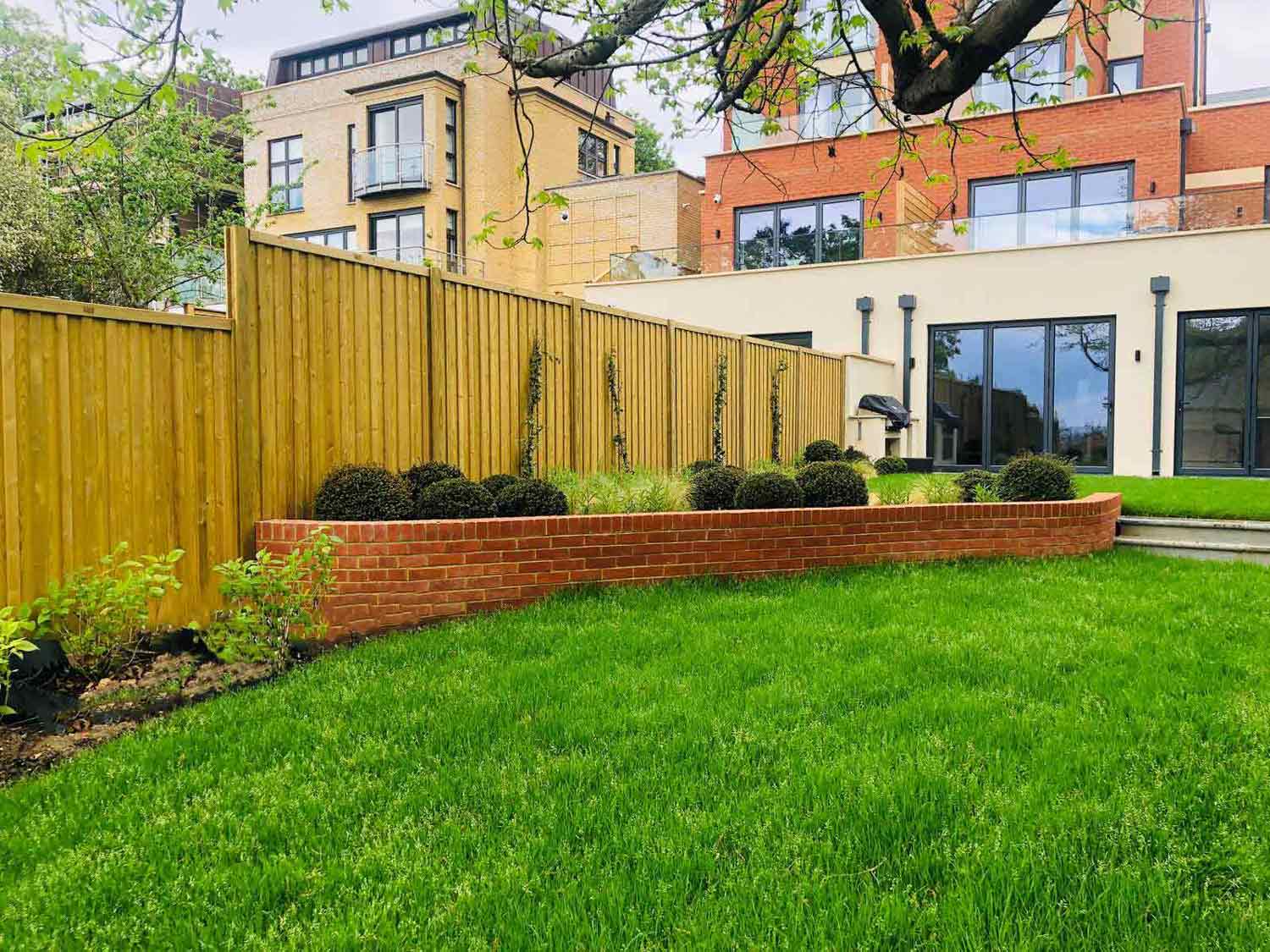 Due to its solid construction, it is a sturdy panel that offers maximum privacy, and can be manufactured in heights of up to 1.83m, which is what the clients chose for their gardens, along with 1.52m high panels for the outer boundary which were installed on top of earth bunds next to retaining walls.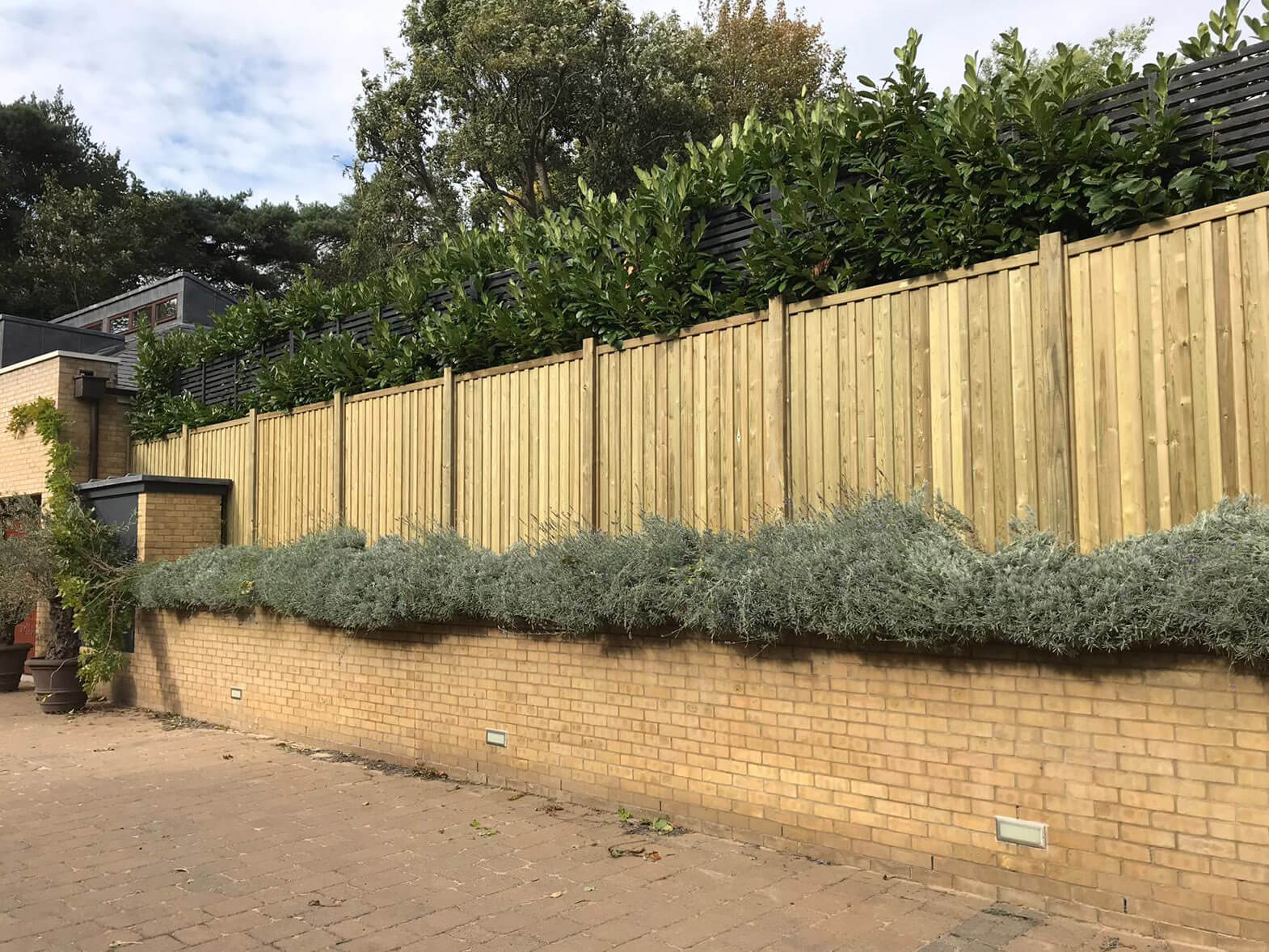 Some of the terrain was very uneven, so the job was difficult, and along the steps and steep sloping areas, bespoke double sided Featherboard fencing was chosen for its versatility, as it can be raked to create a smooth line to match the gradient. To provide an elegant finish, capping rails and post caps were fitted, concealing the edges.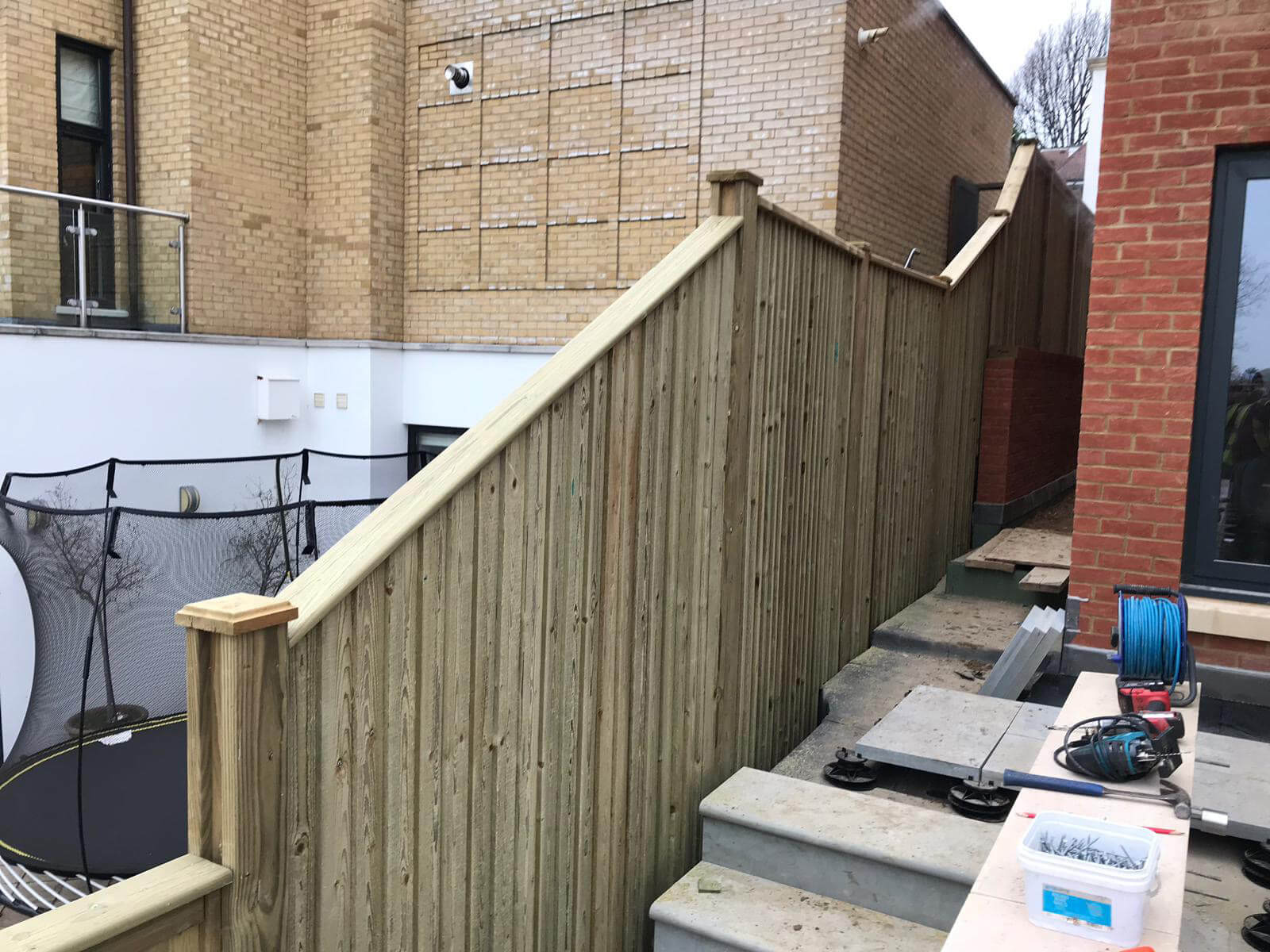 Over 320 metres of Chilham fence panels were installed around the four gardens and adjoining paths, creating symmetry and unity across the estate.