30/07/2014 10:42 AM
In a recent project, our client wanted a small holding area for their pets which could also act as an social setting.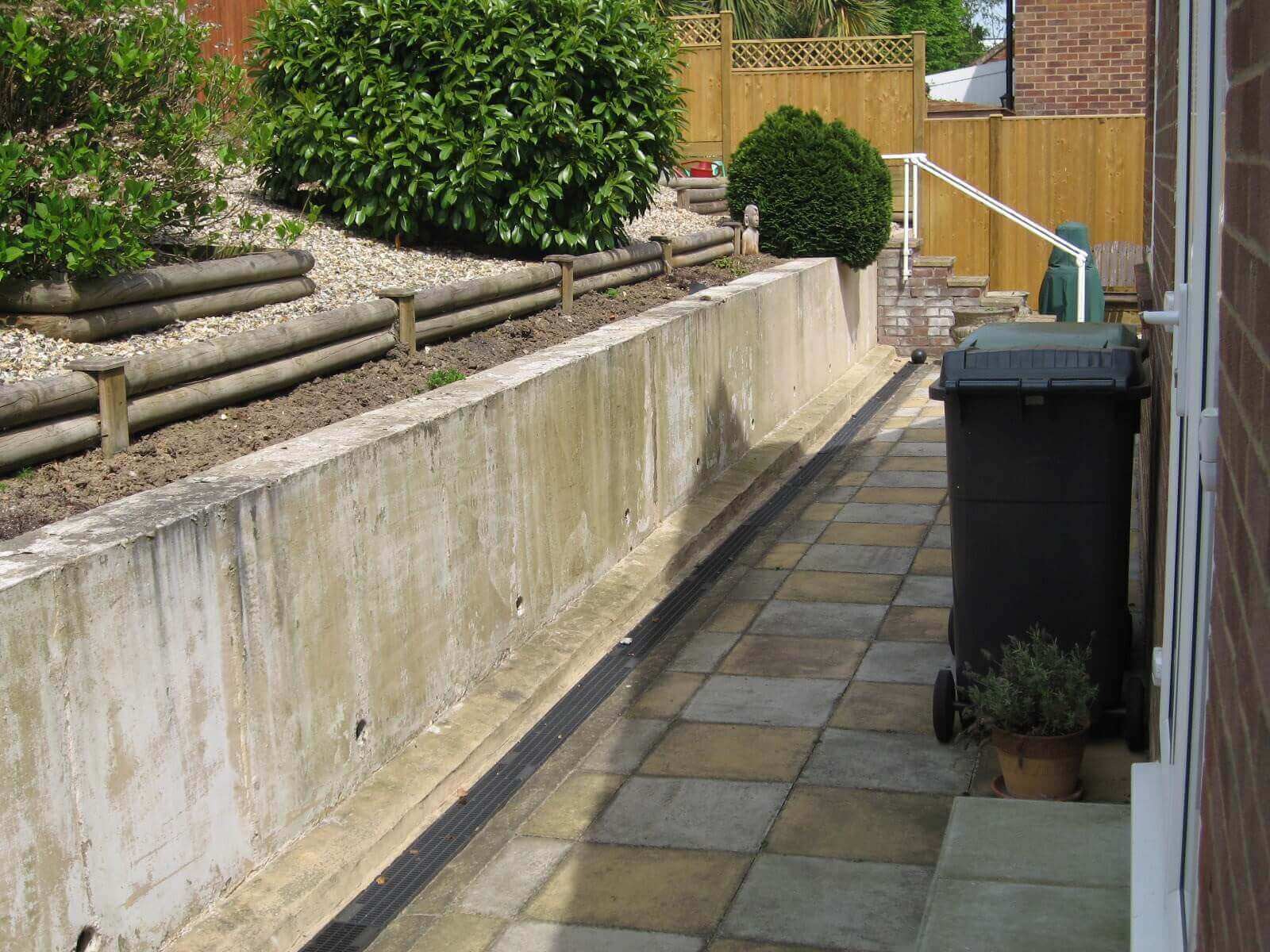 There was an unsightly retaining wall situated between two levels of the garden which was a real eyesore, due to drainage at the foot of it, leaving only a narrow space to build in front of it.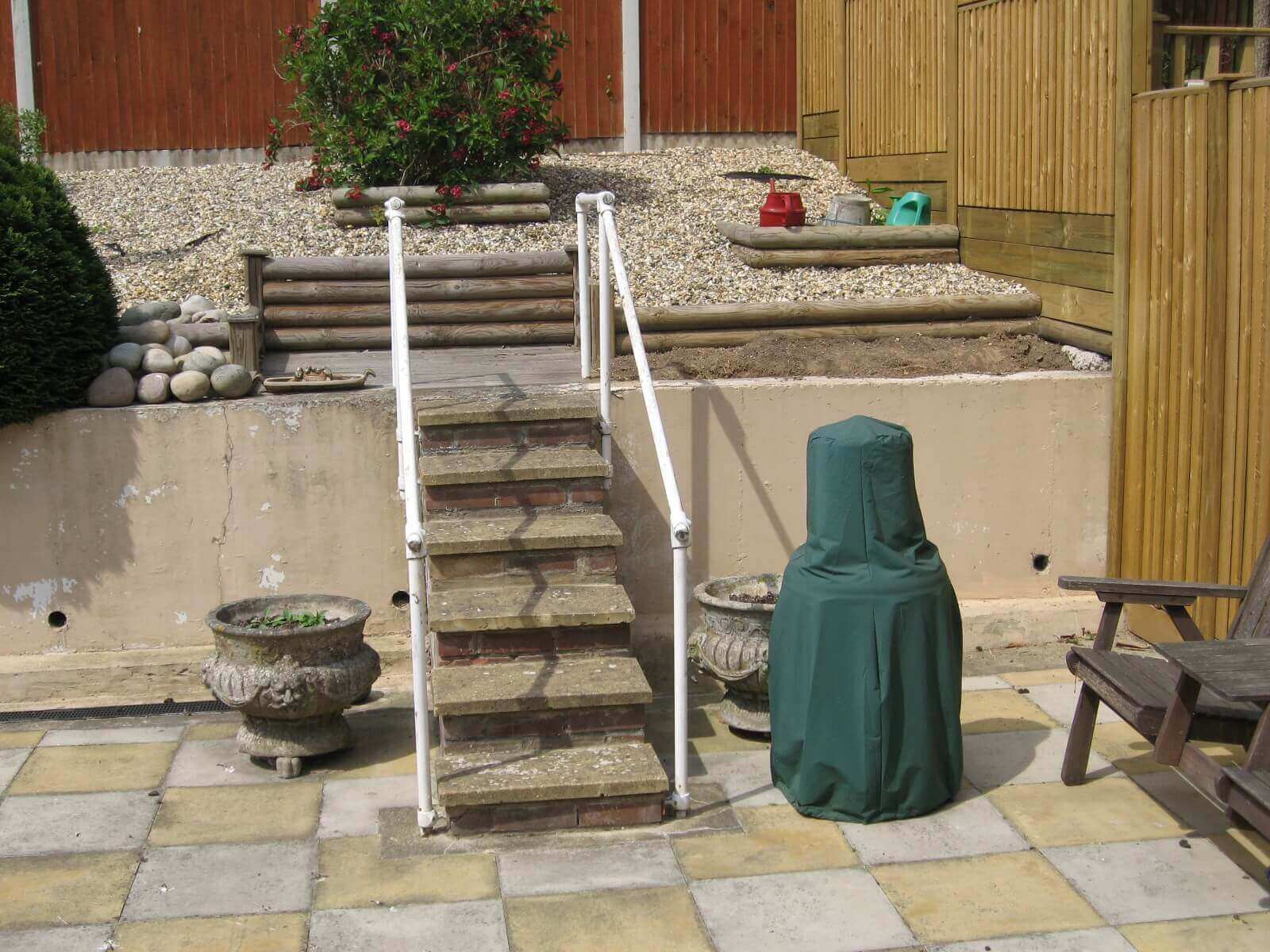 Rendering was not an option as it would have required painting and ongoing maintenance. Brickwork in front of the retaining wall would have been the preferred option, but a single skin of brickwork may have cracked the existing concrete and was therefore discounted. The client who had a long history of using Jacksons Fencing felt a connection with the handcrafted quality nature of the products then discovered our timber walling - Jakwall as a viable alternative to rendering.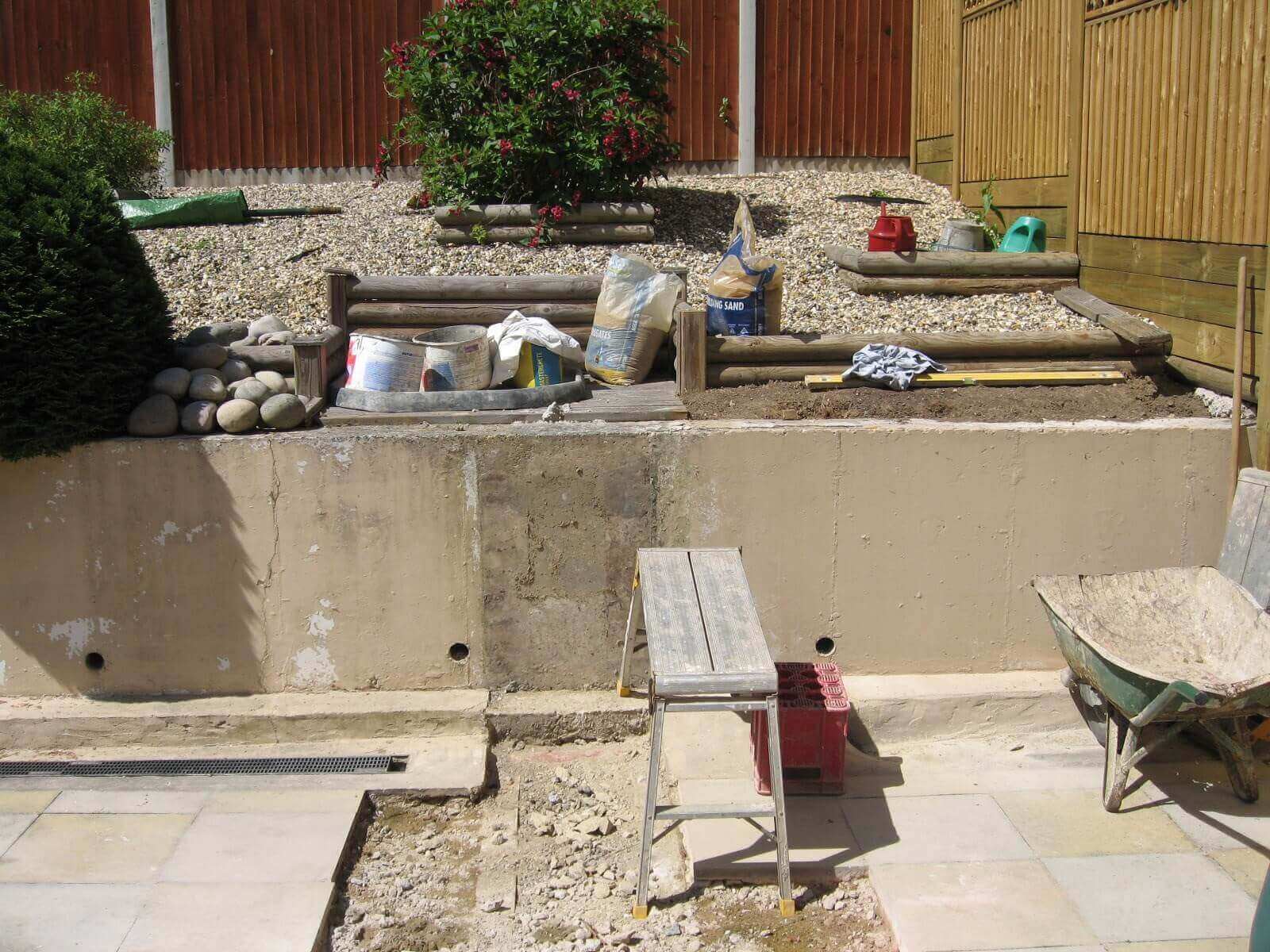 Along with erecting the Jakwall in front of the retaining wall, we made a new flight of steps from decking boards, with a deck 'landing', enclosed it with balustrade and altered the angle of the steps, so they not only take up less room and are less intrusive to the space, they also create a central feature too.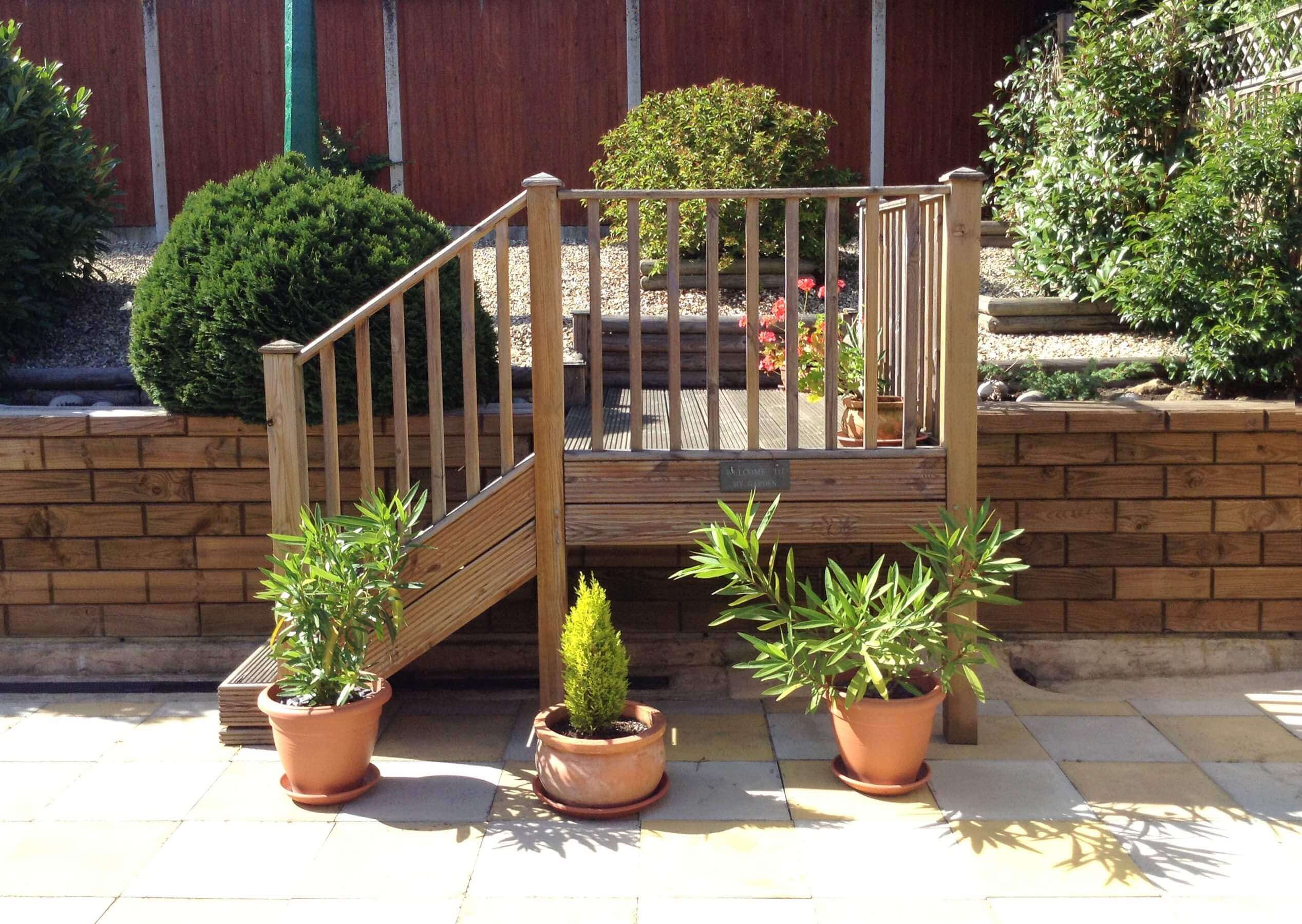 The result of the project was a high level finish which met the customers brief on time, under budget and is guaranteed for 25 years.