21/11/2017 03:18 PM
The majority of the garden had been built from Jacksons timber, with some rather unusually shaped raised beds built from Jakwall timber retaining wall. I was told the garden had been created to mark the school's 450th Anniversary, the penny dropped shortly after that – the unusual shapes made from Jakwall were in fact the figures 4, 5 and 0.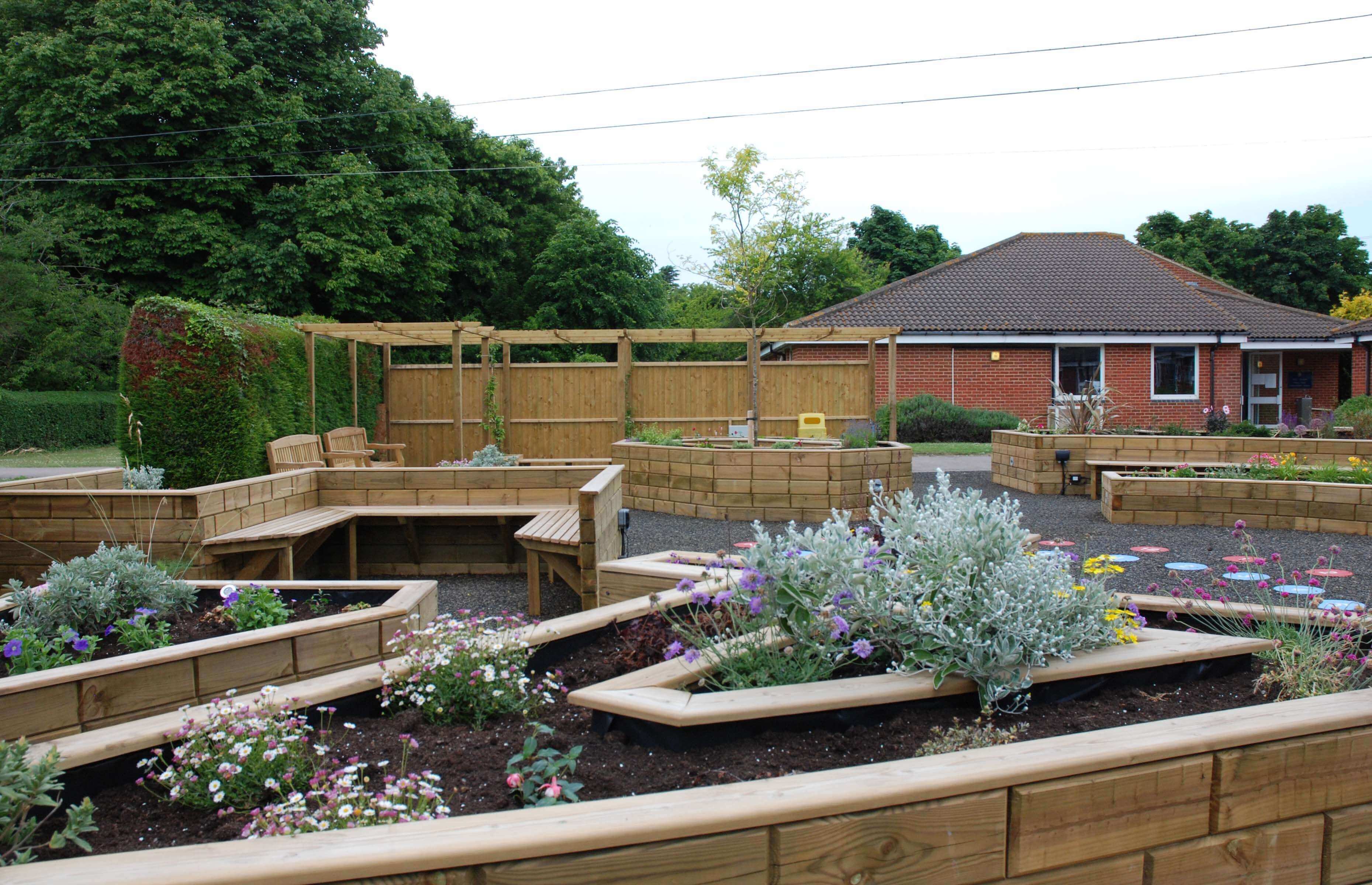 Simon Farrer, the School's business manager, agreed to me visiting to take some photos and to get a bit more background information. He explained that the school had wanted to mark the 450th Anniversary by doing something that would leave a lasting legacy for future members of the school. The aim was to create something not only aesthetically pleasing, but also useful, the garden is to be used for informal gatherings by students and teachers, and that would also act as a reminder of the occasion that had inspired it, the impressive 450th year since the school was established, by philanthropist Sir Roger Manwood back in 1563.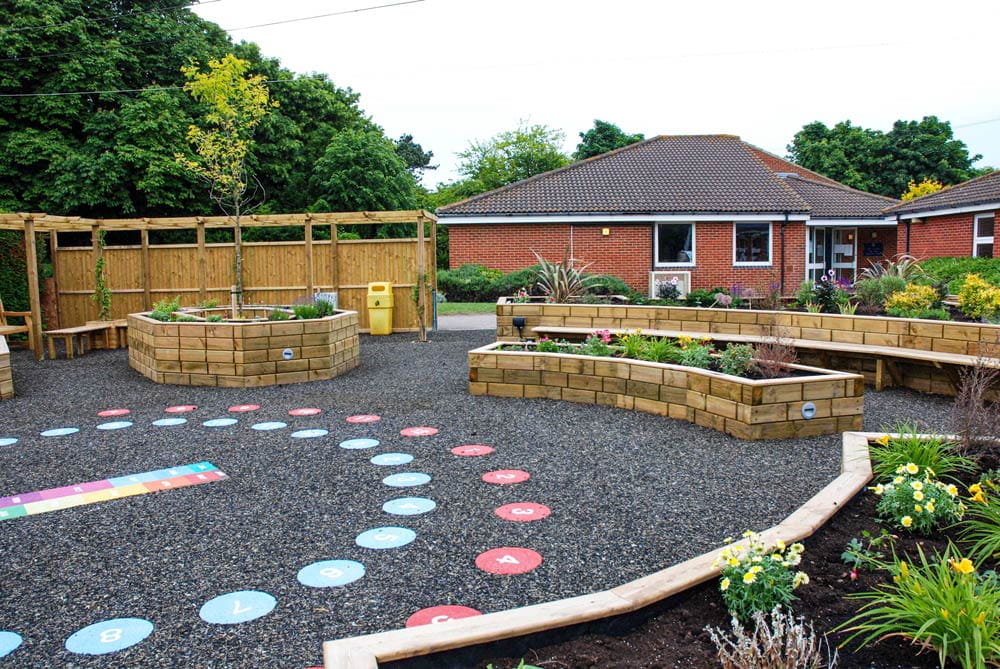 Three local landscaping companies were asked to submit their ideas and designs for a garden to commemorate the anniversary. The one company that "ticked all three boxes" according to Simon Farrer was Concept Gardens run by Robert Douglas.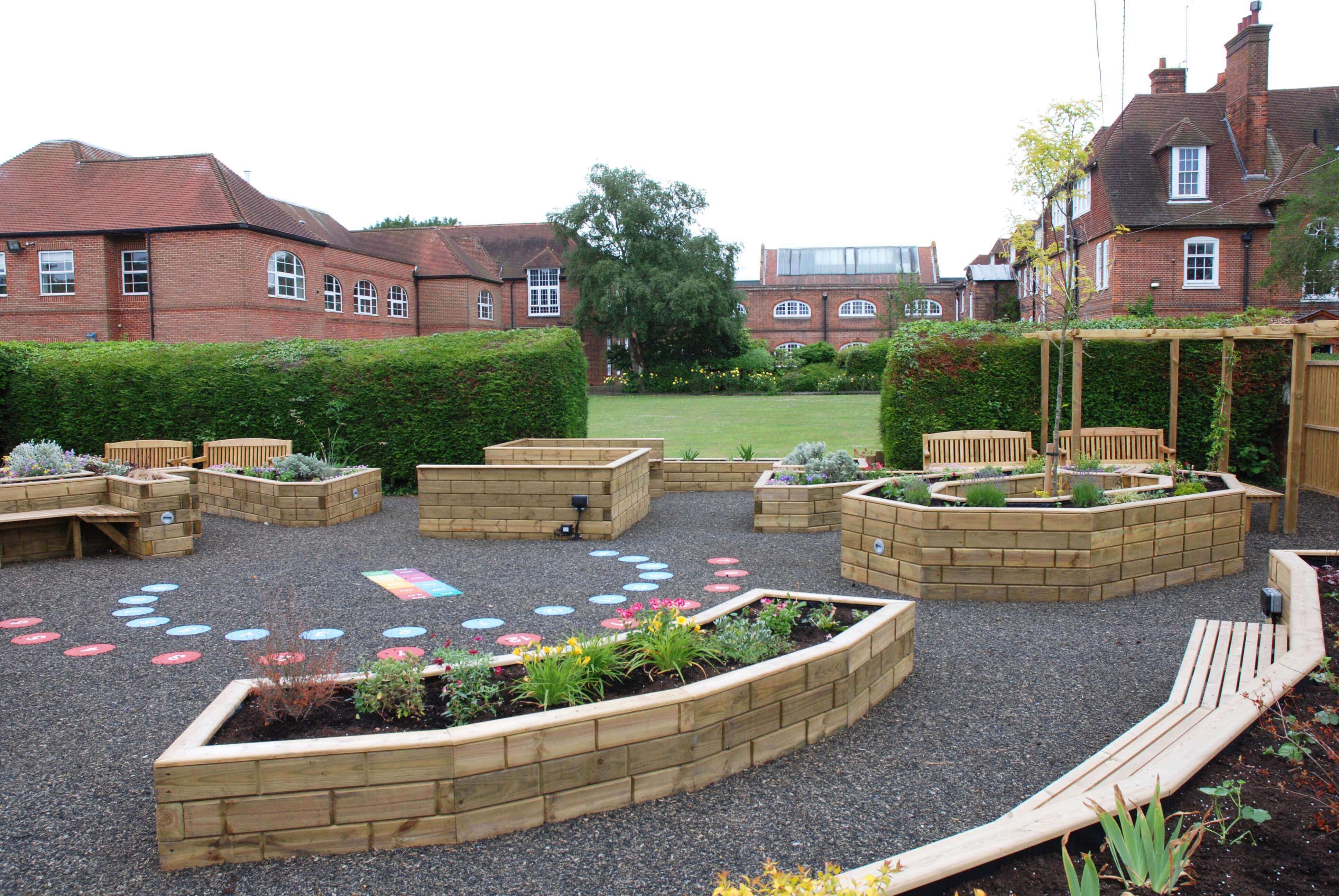 The project was successfully installed throughout the Easter holidays by Concept Gardens and looking at it I can see that it does indeed fulfil all the requirements. It is a pleasing arrangement of raised beds for planting that ingeniously incorporate seating areas. Even more ingenious is the creation of the figures 4, 5 and 0 out of raised beds and timber seats. All this is designed around a central area that is a human sundial (on a sunny day if you stand on the right spot your shadow will fall on an indicator with the corresponding time on it).
To one side is a double pergola enclosed along one side by featherboard fence panels, which effectively separates it and gives a degree of privacy from the pathway.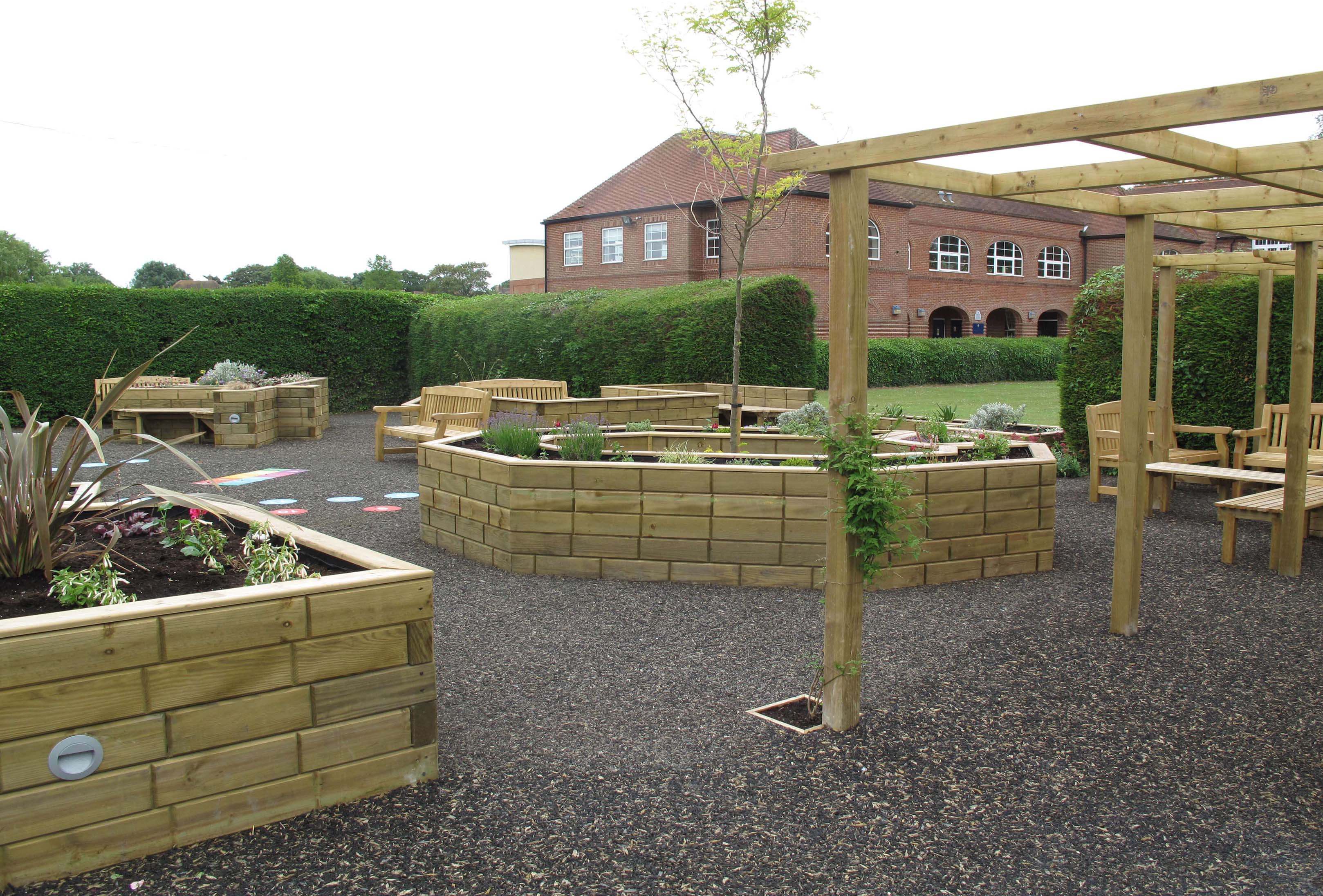 The garden is a triumph and makes great use of the space it inhabits. All the timber items are beautifully assembled with great attention to detail. Lighting has been installed to illuminate the area on winter afternoons and for the occasional evening event.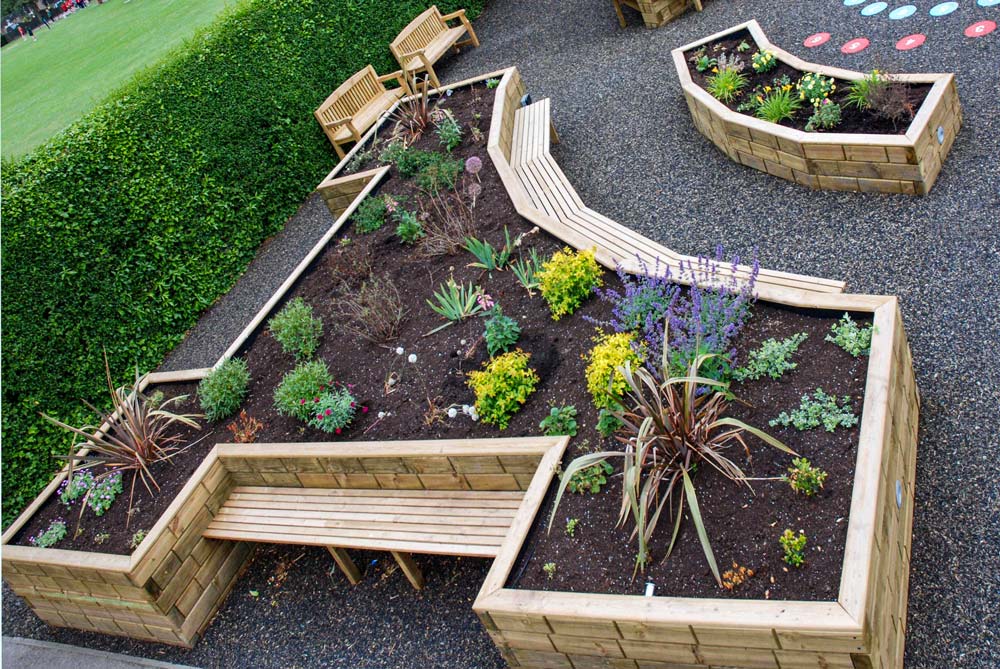 We contacted Robert Douglas the designer, and incidentally a Jacksons Key Account customer, for his comments. We asked him about the choice of products, "Every single piece of timber constructed by us is Jacksons Jakcure® treated timber, it's an obvious choice for such a prestigious project. The quality fits the brief and the school wants the garden to last for posterity, so it makes sense to have timber that is guaranteed to last. We specifically chose Jakwall for the raised beds it has a bit more character, as opposed to ordinary, plain landscape timbers. I've used it in for other projects, It's a super product, although I can testify to how solid and heavy it is, we certainly lifted a lot of them throughout the installation, and it works out more economical than building with bricks, as you don't need to dig foundations. We're very pleased with the end result, we've embraced all the school's requirements and they are happy with a job well done."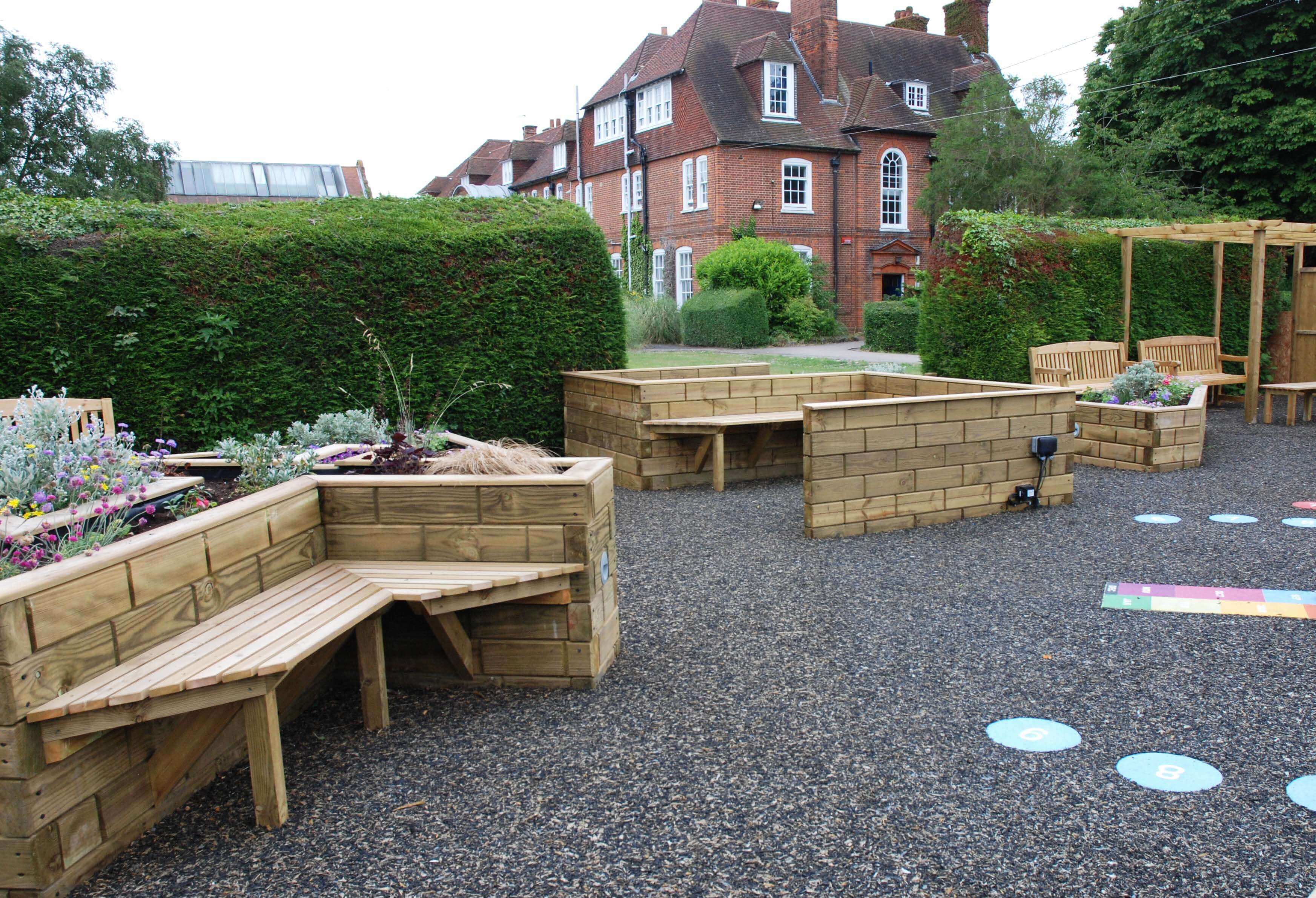 Sir Roger Manwood's School is a mixed grammar school for students aged 11-18 in Sandwich, Kent. The school assumed Grant Maintained status in 1992, in 1999 became a Foundation School and on 1st March 2011 was granted Academy Status. At the moment they have 915 students in total, 300 in the Sixth Form and 55 boarders.