10/02/2020 03:09 PM
Raised garden beds are not a new idea; they have been around for many years used in a wide variety of settings and garden designs. With a growing fan base in the gardening community their popularity does not come without good reason.
They are a common feature in many gardens due to their versatility and there is no reason why they can't be in yours. They can be constructed from metals, bricks, timber, stone, composites and recycled materials but our top tips with explain some of the useful ideas we have for using timber raised garden beds.
As trends shift, more of us are keen to pay more attention to where our food comes from, how our plants are growing, which has lead to increased popularity in growing your own fruits and vegetables.
Raised garden beds are perfect for growing your own; below we explore some of the reasons why they are so popular.
ORGANISE PLANTING WITH RAISED BED
Planting raised beds eases the stresses of gardening by neatly organising all your flowers into single manageable areas. By using a raised bed to organise your plants you are removing the need to bend down or kneel, and timber sleepers can make gardening more accessible as you can have them as high or low as you choose. By creating manageable sized beds you take the difficulty and full body work out you may have previously got from gardening which is often a common struggle. Make sure you put thoughtful planning into location and the size of the beds, as you want to be able to reach the centre without having to stretch across the plants.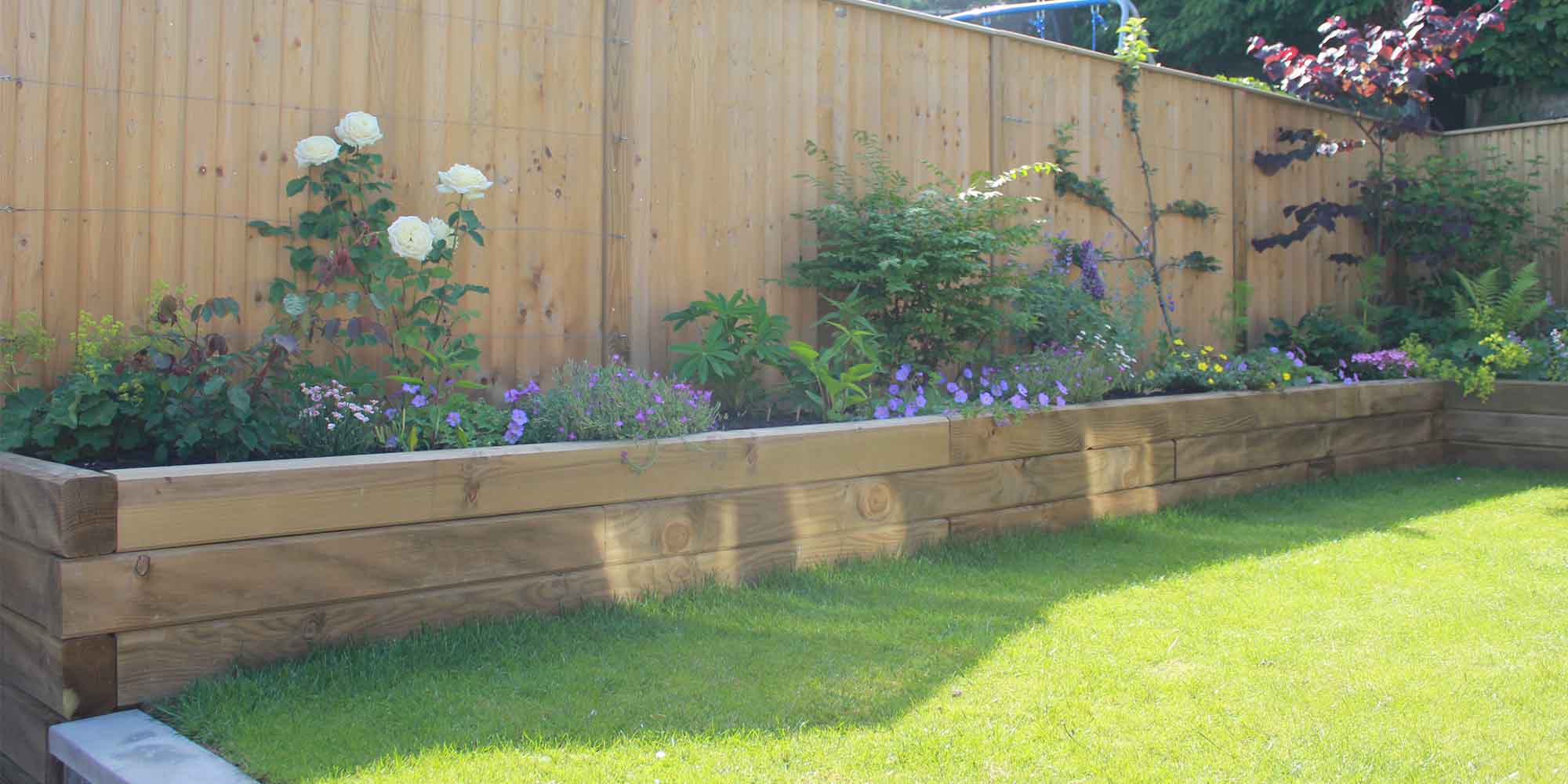 RAISED BEDS ARE IDEAL FOR AMATEUR GARDENERS
Due to their quick, simple and straightforward installation raised beds are a great solution for the amateur gardening enthusiast. For example, if the soil quality in your garden is poor, raised beds allow you to fill with specific soil which better suits the plants that you're growing. Furthermore they help take advantage of the full growing season as soil within a raised bed warms quicker by not succumbing to ground frost as easily, which stimulates growth earlier. They can also allow for better drainage which most plants need to thrive in different conditions and can allow you to plant earlier as the soil dries out faster in the spring.
DETER THE GARDEN PESTS
Another idea for raised beds is to use them to deter pests. By raising the height of your produced you can increase the length of climb for slugs, slowing them down allowing you to monitor and catch them en route to your tasty plants. We've got a great blog on tips for effective slug management which can help you manage these garden pests. Raising your crops up also stops the likelihood of dogs or similar animals urinating over your hard-earned produce.
CONTEMPORARY RAISED BEDS - IDEAL FOR CLIMBING PLANTS
In this example, we can see a raised bed in front of Featherboard fence with climbing plants attached to wires. One of the benefits for using a raised bed to achieve this idea is they help you maximise space by growing vertically making use of every inch which can be crucial in saving space in smaller gardens. Installing beds in this way can also create distinctive areas for plant growth that avoid pathways and make gardens appear neater. Instead of plastic plant pots everywhere, having natural timber within the garden can restore a natural elegance to your garden.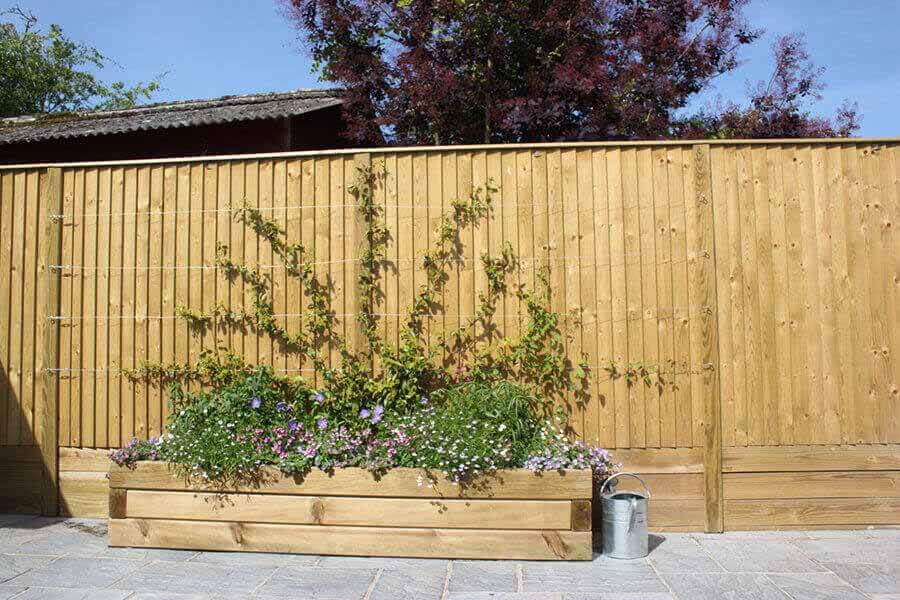 Additional resources
How to Build a Raised Garden Bed With Sleepers
Pergola and Raised Garden Bed Structure Create Green Screen
How to Build a Raised Garden Bed With Sleepers
Download our Good Fencing Guide Brochure