18/03/2015 12:00 PM
Having spent time researching a variety of timber merchants, garden wholesalers, outdoor structure companies a prospective client settled on Jacksons Fencing for their Pergola 'green screen idea'.
Commenting on the project the client discusses their idea and why they wanted to do it.
'My partner and I wanted to install a feature into our small garden without taking up every inch space. We researched many different companies for what their offerings were but nothing quite fit the bill like Jacksons Pergola and raised timber sleeper beds. For us the feature was about utilizing flowers to brighten up the garden.'
'Using tensioned stainless steel wires in between the upright posts to allow the plants to climb, creating us a type of flowery of green screen. The one I used was a surface mounted balustrade wire kit. It's great that it's made from stainless steel meaning no rusting to any of the fixings so longevity was another factor in our decision.'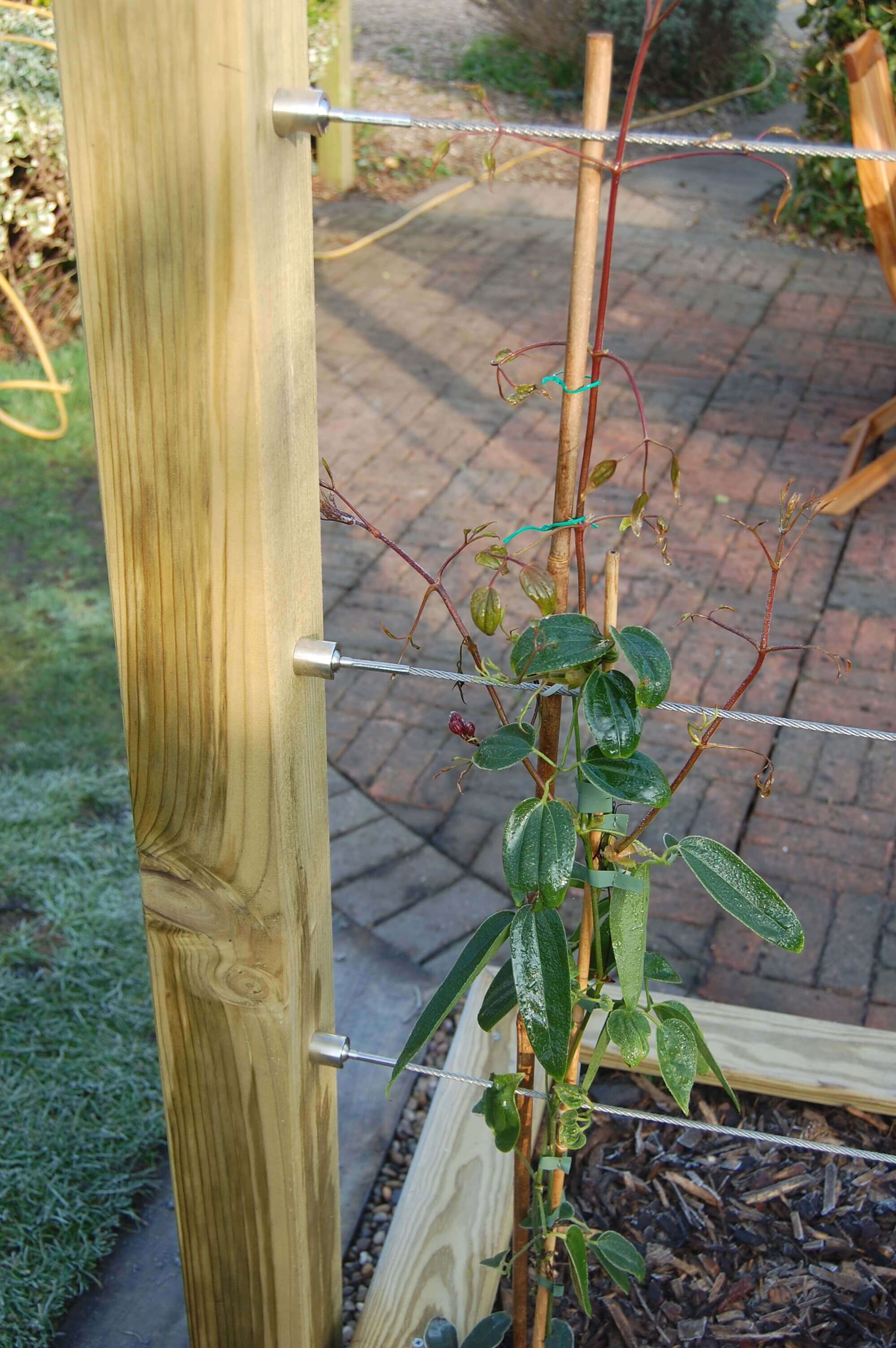 I think it the stainless steel tensioned wire finishes the Pergola structure off really well. Another option was using wooden Trellis panels but we felt there was a modern subtlety with the wire over the trellis, it added another dimension to the idea. Since finishing the structure we have planted one Wisteria in each raised bed planter and then filled each one with two different varieties of Clematis.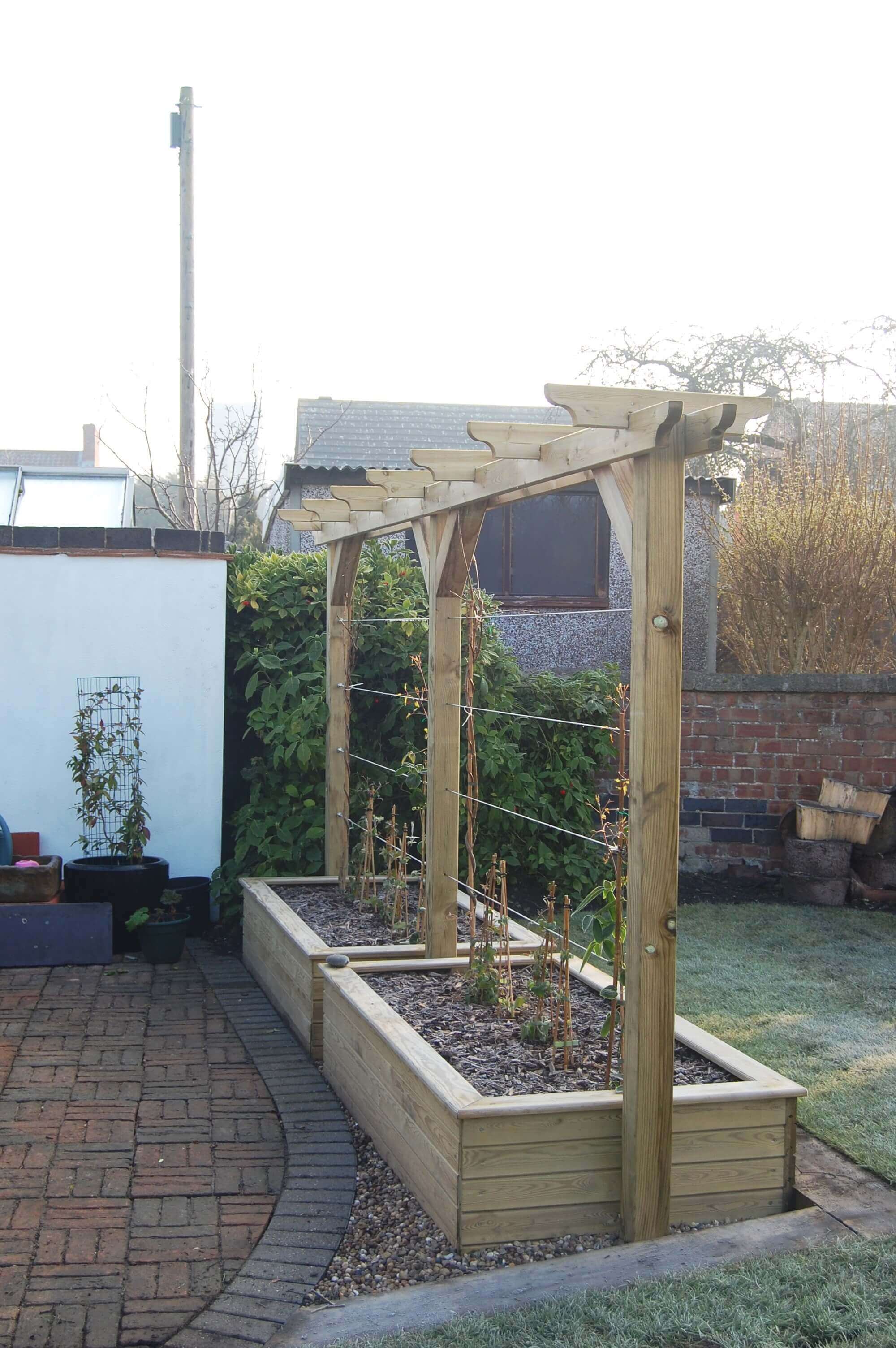 Most of all though we cannot wait to see how the 'green screen' develops and how the flowers interact with the steel wires and fixings.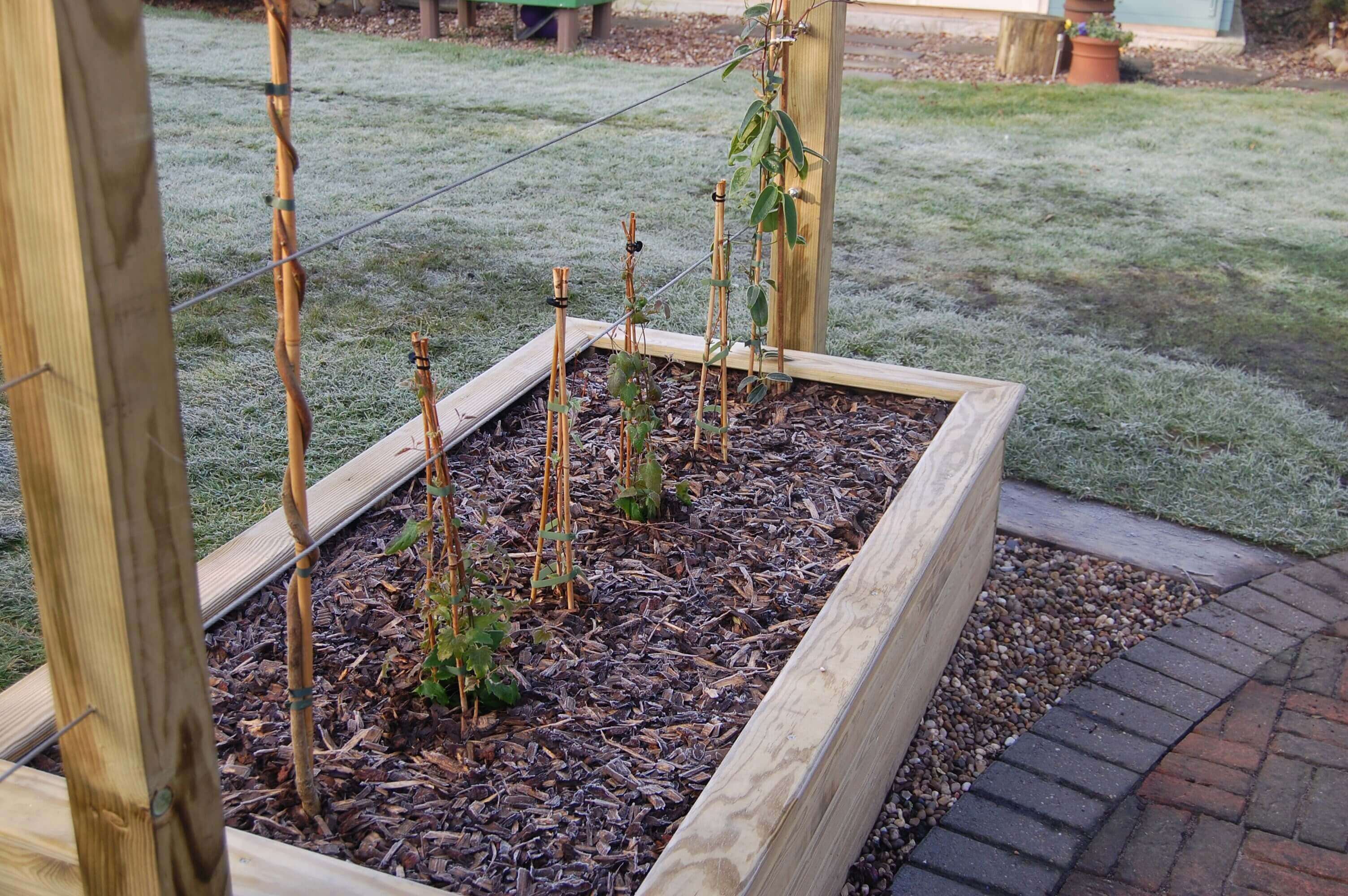 You will note the two raised beds form a solid timber base for the single pergola structure but you do not only have to use these for this concept, timber sleepers could work equally well by adding a different depth as these are chunkier than the raised beds.
No doubt the clients will enjoy many social soirees over the summertime using the enhanced privacy from the planters for cover from neighbours in that areas of the garden.