04/01/2019 10:49 AM
The concept and main idea behind this garden, was to create a green screen whilst maximising space. Having spent time researching a variety of timber merchants, garden wholesalers and outdoor structure companies the prospective client settled with Jacksons Fencing for their pergola green screen.
'My partner and I wanted to install a feature into our small garden without taking up every inch of space. We researched many different companies for what they offer but nothing quite fit the bill like Jacksons Pergola and raised timber sleeper beds. For us the feature was about utilising flowers to brighten up the garden.'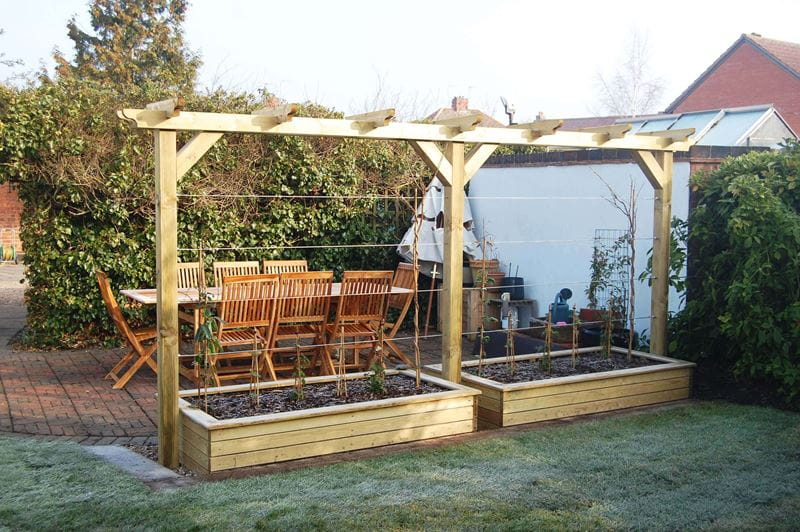 To create the green screen our wooden Single Pergola system was used. At the feet of the pergola two raised beds formed a solid timber base. Stainless steel tension wire between the upright posts finished the pergola. This created the structure for the climbing plants to grow onto thus creating a flowery green screen. During summer the screen will enhance the sense of privacy within the garden and create a secluded area. Steel wire was used instead of Trellis to create a more contemporary look; however timber trellis can also be used to create modern design. View our range of Trellis Panels.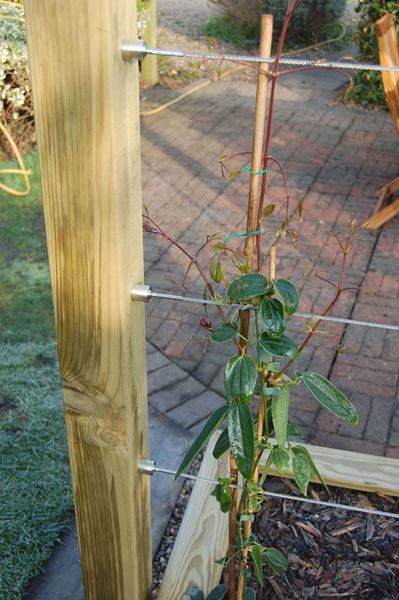 Another alternative to raised beds are timber sleepers that could work equally as well. Sleepers are chunkier than the raised beds so can be used to add different depths within the garden. Sleepers are often better positioned round the edges of the garden to create borders.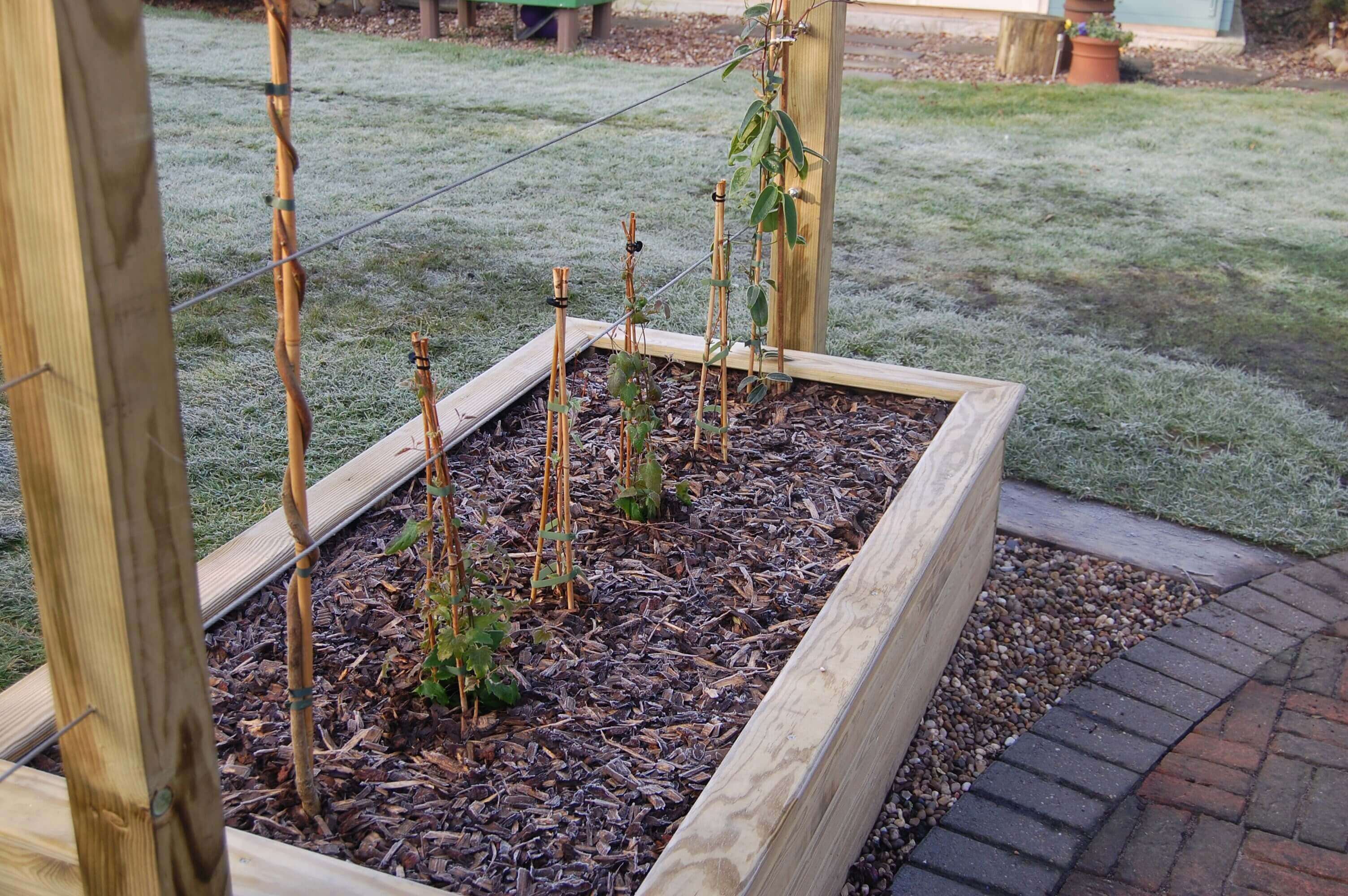 Since finishing the structure the Wisteria and two different varieties of clematis plants have been planted into each raised bed. If you would like expert guide on climbing plants, view our climbing plants blog here.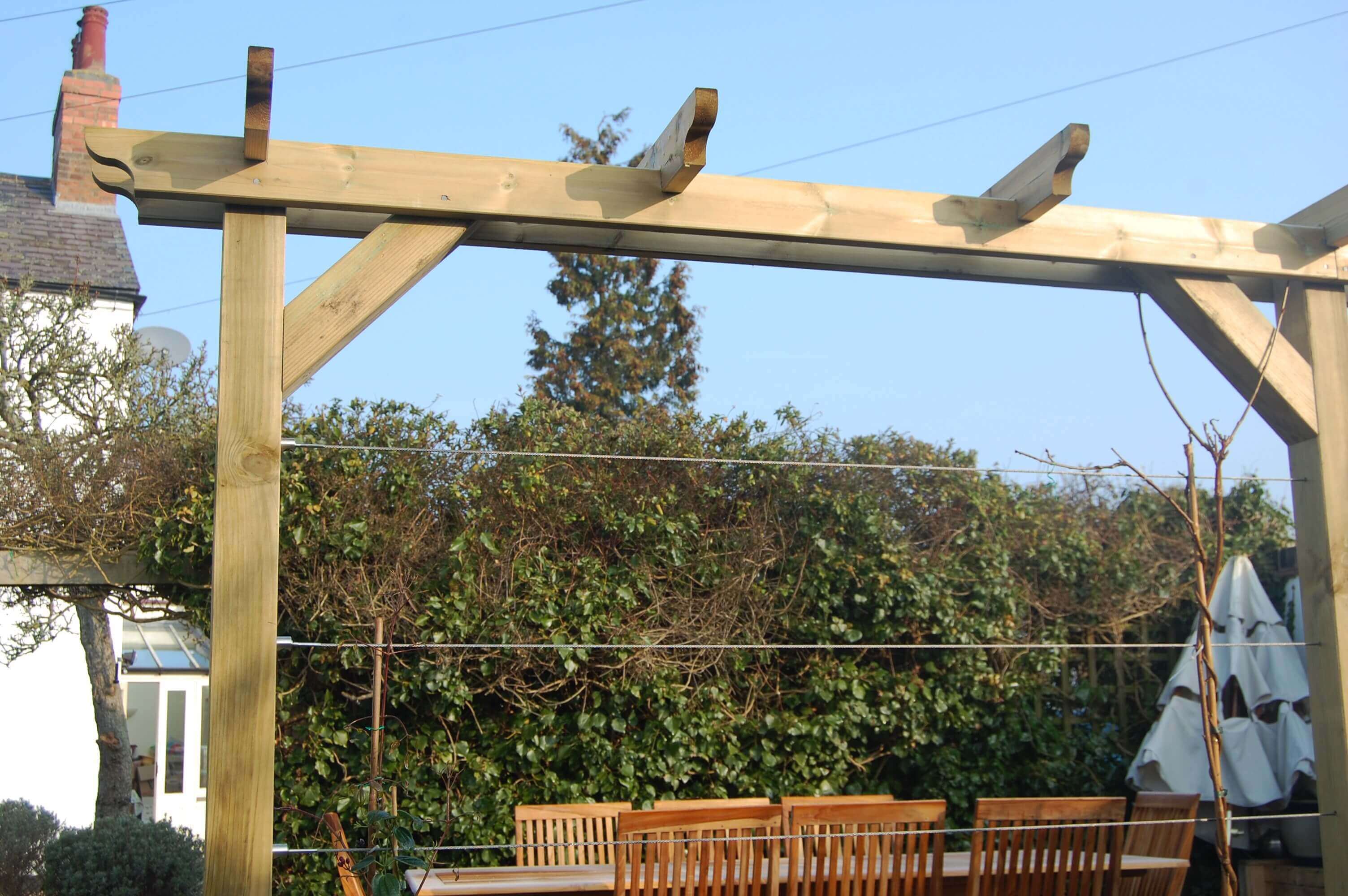 'We cannot wait to see how the 'green screen' develops and how the flowers interact with the steel wires and fixings.'
Additional resources
How to Build a Raised Garden Bed With Sleepers
How to Build a Raised Garden Bed With Sleepers
View our product range