18/07/2023 12:00 AM
To paint or not to paint your wooden fence?
Painting fencing is entirely up to the end user. Often, painting is thought to prolong the life of wooden fencing, however, a good quality fence which has been properly treated should not need any paint, stain or further treatment applied to extend its life.
Fencing that does not need painting
Good quality timber fencing does not need to be painted. Pressure treated timber fencing with a long lifetime guarantee will last just as long with or without paint. Our unique Jakcure® timber treatment will deliver 25 years' guaranteed service life and more, therefore we can class our fencing as 'no paint fencing'. It will not require re-treating or re-staining throughout its life. Paint can restrict the timber in its natural movement with changes in temperature which can cause splitting. If you choose to paint fencing, opt for a high-quality water-based paint.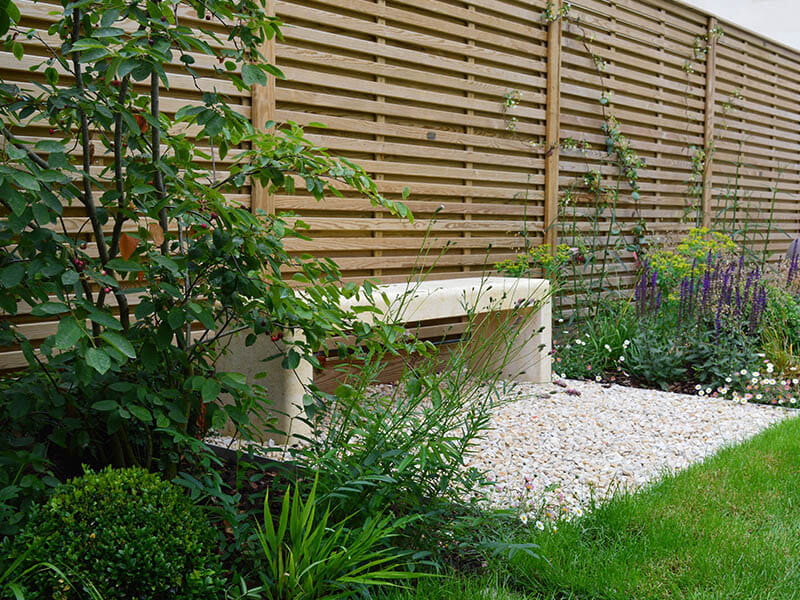 Why paint fencing
Paint allows you to customise your fence and make it your own. Gardens are an extension of the home, so continuing similar styles, colours, and themes in the garden helps to create a natural flow from inside to out.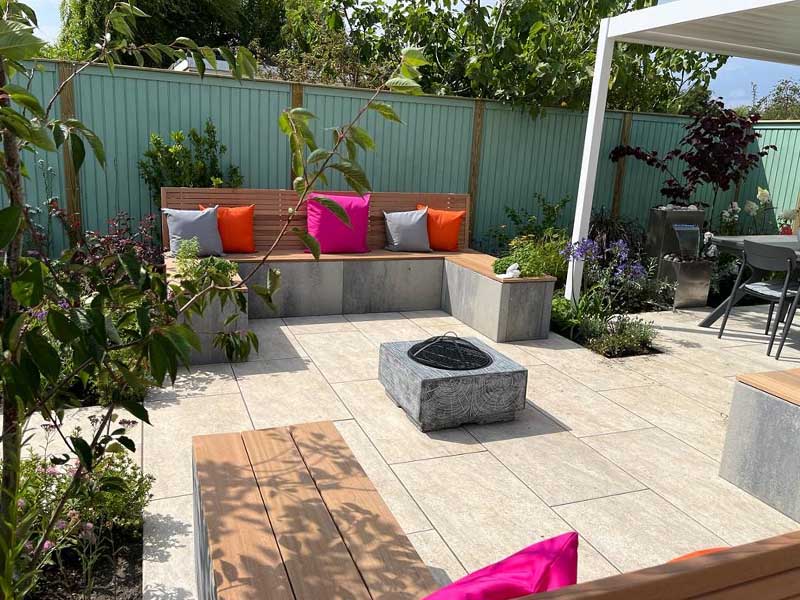 What issues does painting fencing cause?
Paint may look great when first applied but will have a relatively short life span. In a matter of months paint will start to fade, and flake away causing the fence to not look great. If you start painting your fence, you'll be painting every year or so until you replace your fencing.
Fencing that is already painted
There are many fences that will come pre-painted. Some manufacturers add paint already for ease. Composite fencing, a relatively new type of fencing, is made from PVC and is widely available in different colours.
Metal fencing is another type of fencing that can be customised with colour. Estate railings are a popular style of metal fencing and are most commonly powder coated black. We offer a wide range of colours for our metal fencing, which are applied using architectural grade powder coating at our own manufacturing site in Kent. Please note, all of our metal fencing including our estate railings are supplied with no colour (silver) as standard. If you wish to have coloured railings, you can order this over the phone for an additional charge.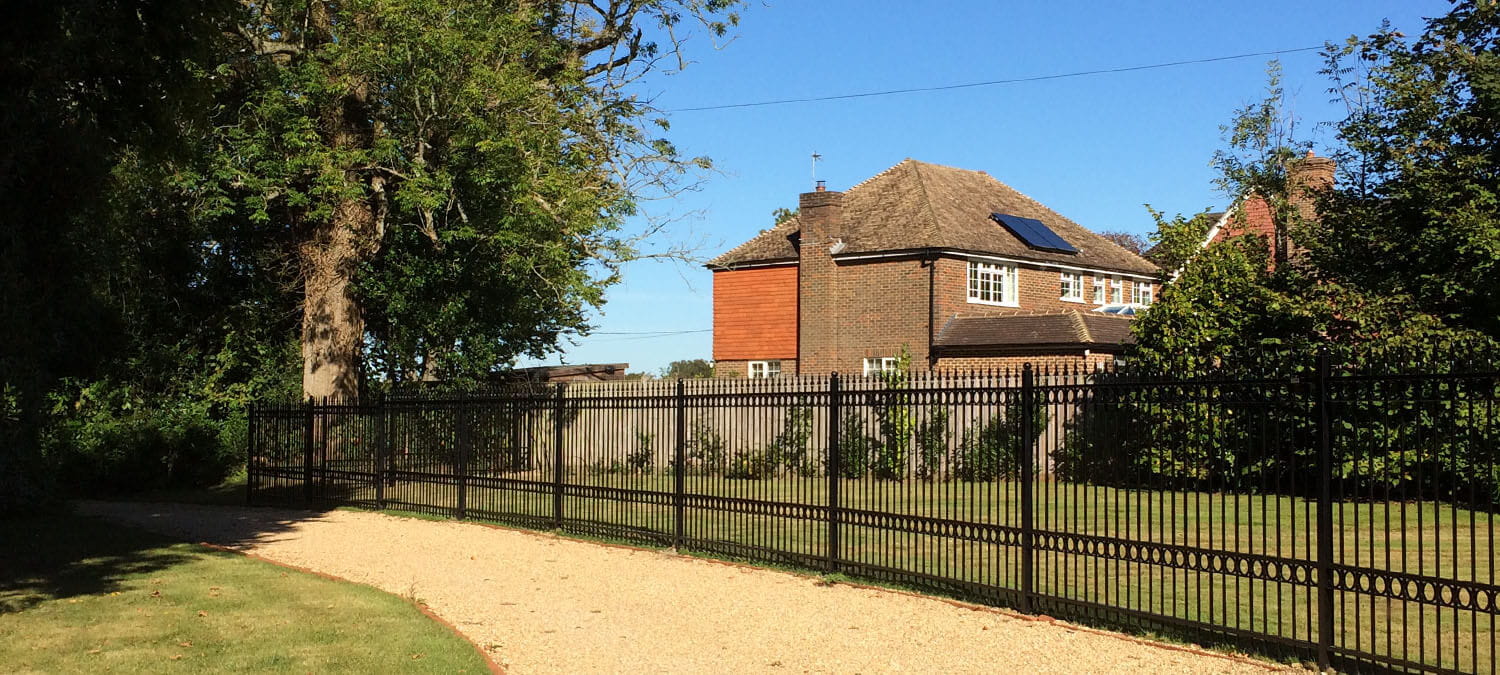 Can I paint or stain my neighbour's fence?
If they own the fence, and it's their responsibility in the title deeds, you can't do anything to their fencing without permission – even the back of the fence that they can't see. The owner of the fence can make changes even if it's on your side. For shared boundaries, it's common courtesy to let your neighbour know of your intentions to paint your side of the fence, as paint will often drip down or through the fence and could change the appearance of the fence on the other side.
Maintenance free fencing
For ultimate maintenance free fencing, metal fencing is the best option. Opt for high quality galvanised steel with additional powder coating for layers of protection against rust and corrosion. If metal fencing does not suit your property or your requirements, high quality timber fencing that has been properly treated with a quality timber treatment will offer virtually no maintenance. Opt for fencing with a long lifetime guarantee as this shows the confidence the manufacturer has in the longevity of their product. Our fencing does not need any maintenance in the form of re-treating or re-staining throughout its life.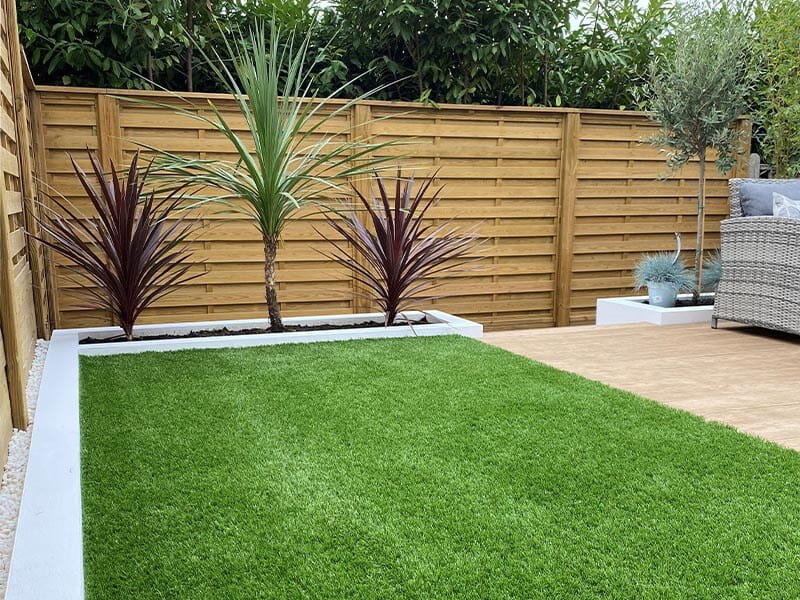 Our fencing can be cleaned with a gentle brush to ensure no cobwebs or plant matter are left on the fence. We also recommend any plants that have grown up the fencing during summer months be cleared off the fence to prevent 'in ground' conditions. This will invalidate your guarantee as fence panels aren't treated for in ground conditions. It's also recommended that dead leaves aren't piled up against fencing, as this could create in ground conditions also.