08/07/2016 12:00 PM
Use fencing to hide rubbish bins
The client's idea for this project was to create an enjoyable garden space which hid unsightly rubbish bins using contemporary Venetian fencing over a traditional bin store, making the whole area user friendly.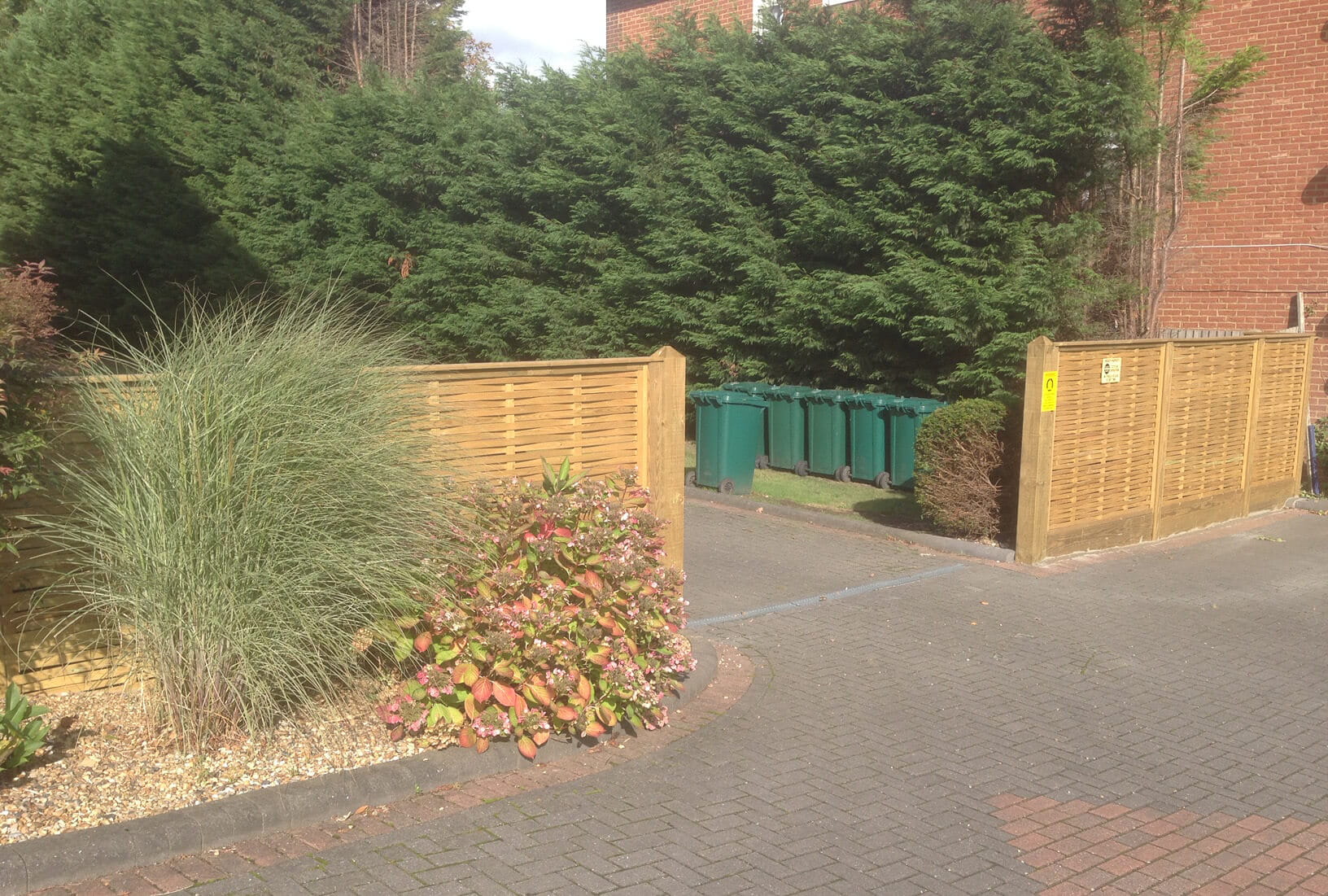 The clients wanted a larger usable patio area but one which did not dominate the garden as they firmly wanted to maintain a large lawn area for their pets whilst also keeping the side-shed area paved and introducing planting borders.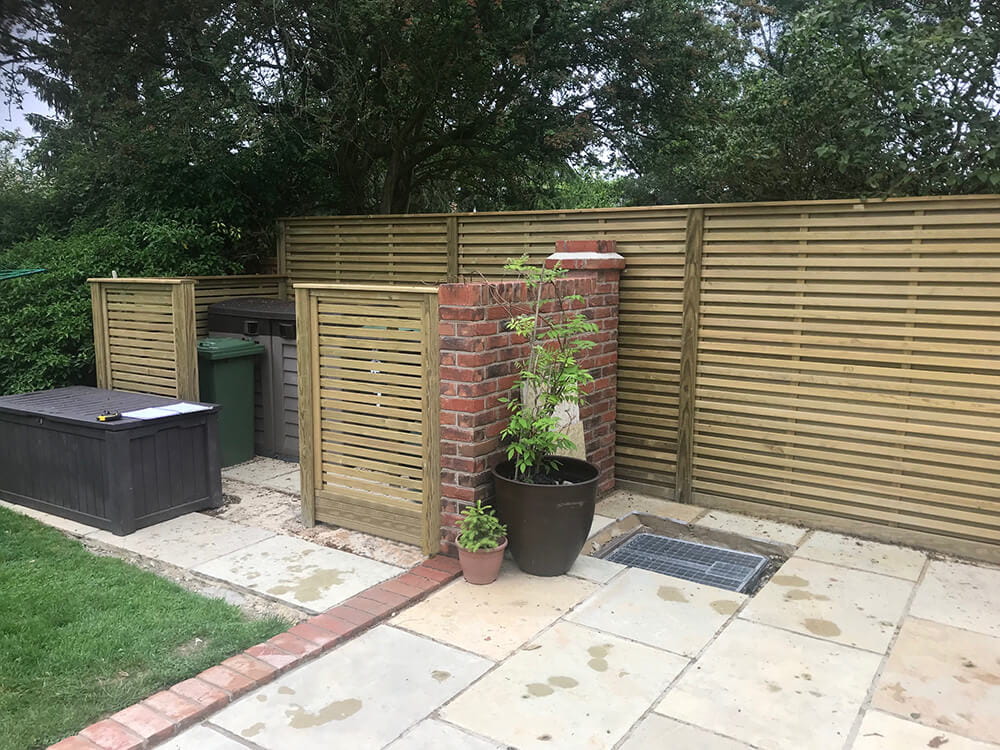 With this in mind the client contacted reputable garden designer Paul Terroni Owner of PLT Design who created a modern geometric design with clean lines; the side area was also paved and to hide the shed from view, two staggered rows of Venetian slatted panels installed with planting beds in front. These stylish panels do a practical job of screening off the shed and bin area whilst adding value to overall design concept of the garden.
Browse our wheelie bin storage solutions
The garden was designed and built by PLT Design (based in Oxfordshire).