30/10/2019 03:00 PM
Ideas to hide wheelie bins (garden storage ideas)
Ideas to hide wheelie bins
One idea to hide wheelie bins is to use slatted style fence panels. Using slatted style fencing can be a cost effective method to hide unsightly items inside the garden as they are relatively easy to install, much cheaper than concrete based structures and have a contemporary design.
Fencing options to do this can include:
Retaining wall next to fence
In this particular project the client's vision was to create a storage area in order to neatly locate their rubbish bins with the aim to create an enjoyable garden space whilst hiding the unsightly rubbish bins using contemporary Venetian fencing over a traditional bin store, making the whole area user friendly. They finished the area with old stock bricks to act as a retaining wall giving the area more depth and a contrast from the timber fencing.
Furthermore, the clients wanted a larger usable patio area for the summer time but one which did not dominate the garden as they firmly wanted to maintain a large lawn area for their pets whilst also keeping the side-shed area paved and introducing planting borders.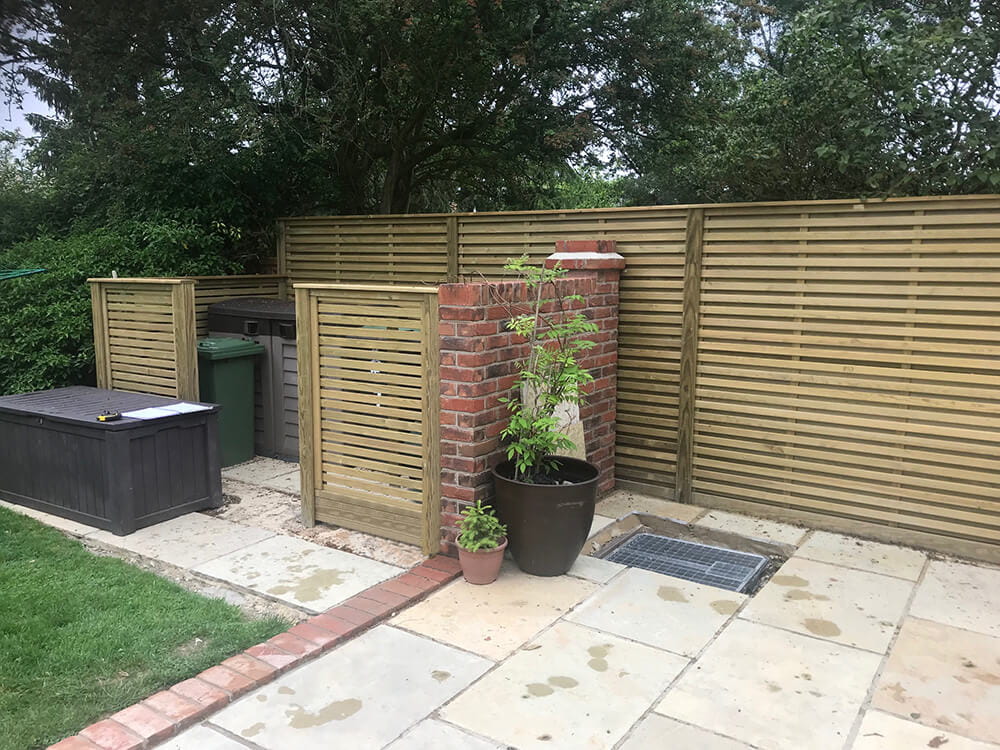 Single slatted fence post hides recycling bin
After some research one homeowner opted for a single Venetian slatted fence panel to be installed to hide their recycling bins because they felt it was a cost effective solution.
These stylish panels do a practical job of screening off sheds and bin areas whilst adding value to overall design concept of the garden.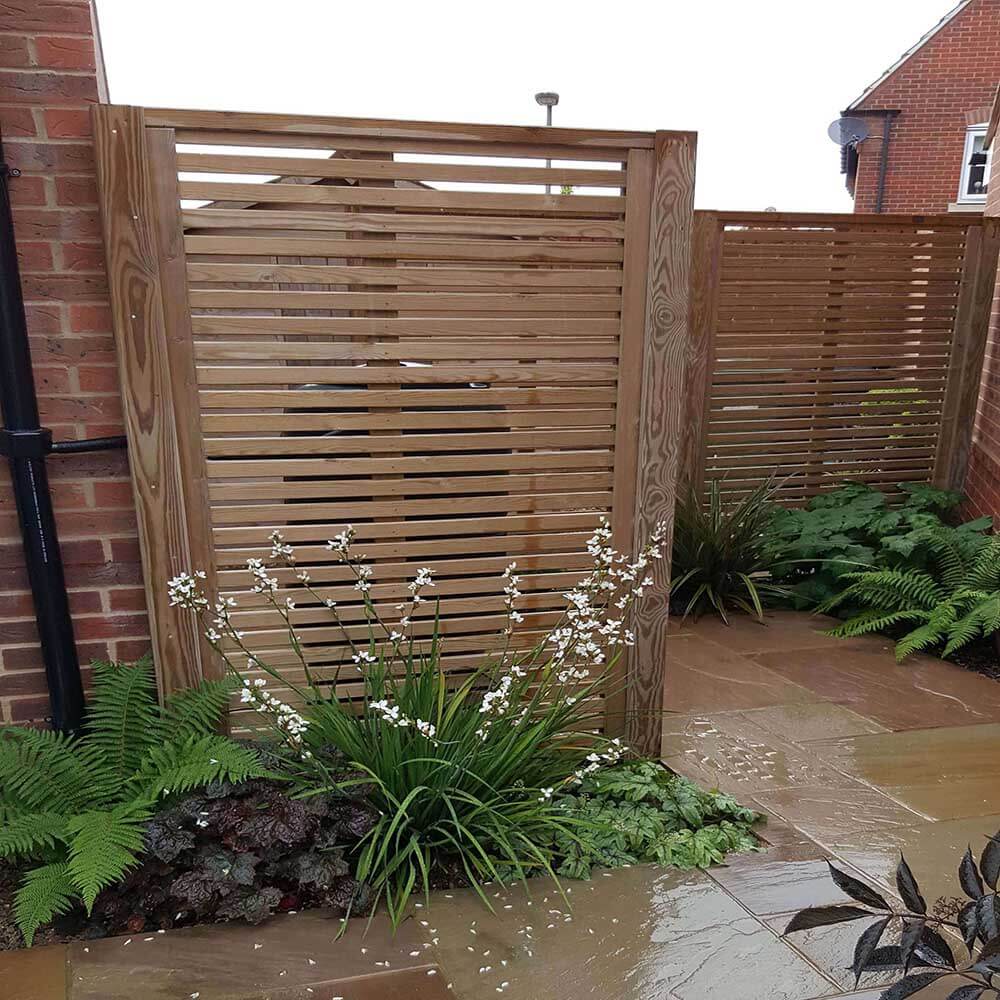 Trellis screening panels: hide your wheelies with trellis
Trellis is often used to screen areas off from view because they are cost effective, enhance privacy and very stylish. They add an element of privacy while still allowing light through which you may not get with an alternative option, and can often used sparingly so you don't need many panels to make a big impact.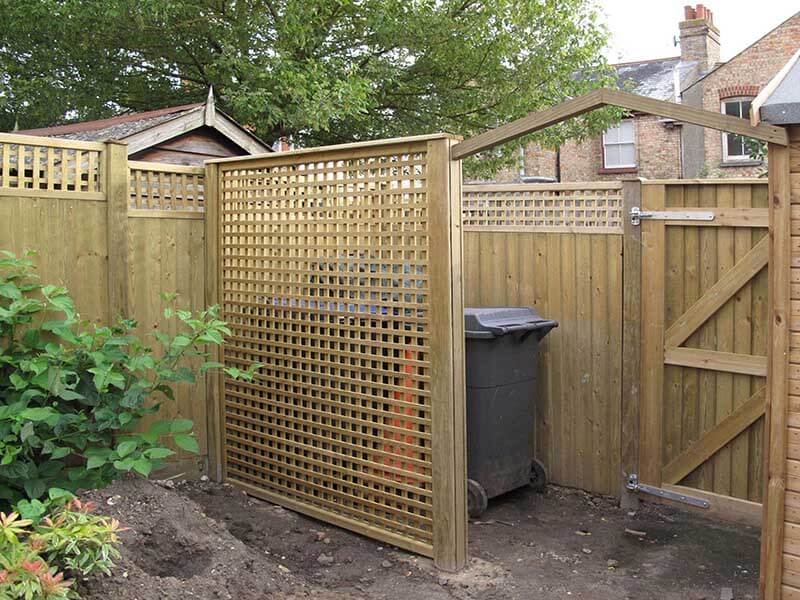 What do you need to create a trellis screening panel?
Bin storage containers to hide wheelie bins
Download our Good Fencing Guide Brochure