04/08/2014 04:30 PM
Here is a garden transformation project sent in by a landscape gardener in Stockport, Cheshire. It shows a startling change from a pleasant and quite ordinary garden - as the 'before' pictures are witness to – into a calm, ultra-modern designed space that is now a delight.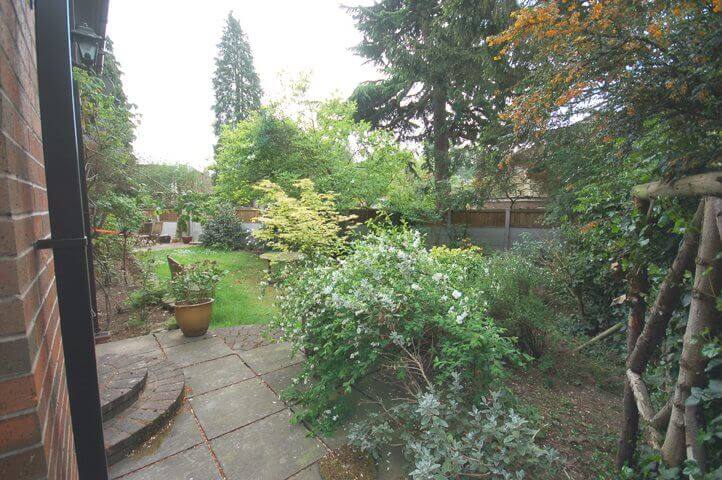 Here's what Dave Handley of Creative Gardens and Driveways said about this project.
"The garden is designed to make maximum use of the space available and create a tranquil area for relaxing and entertaining.
Venetian Fence Panels are installed to cover the existing unsightly fence.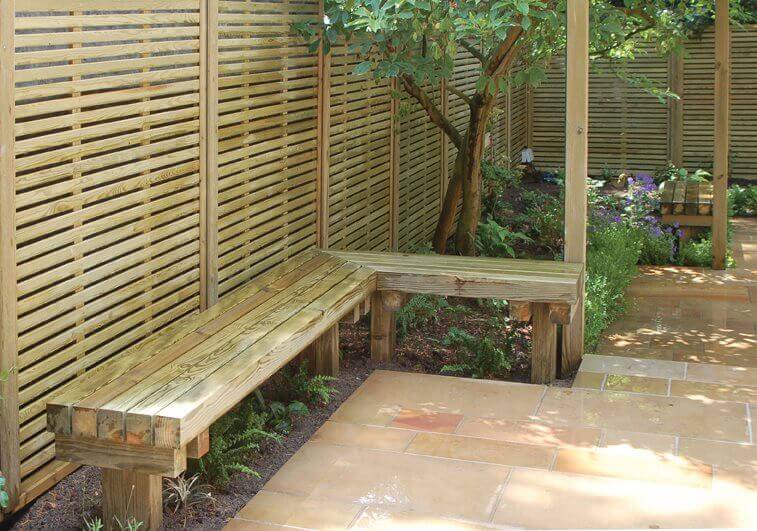 Matching timber posts are used to construct the raised planting beds and bespoke benches in the garden.
This specially treated and planed timber is also used to construct the garden pergolas to ensure a quality and consistent finish throughout the garden.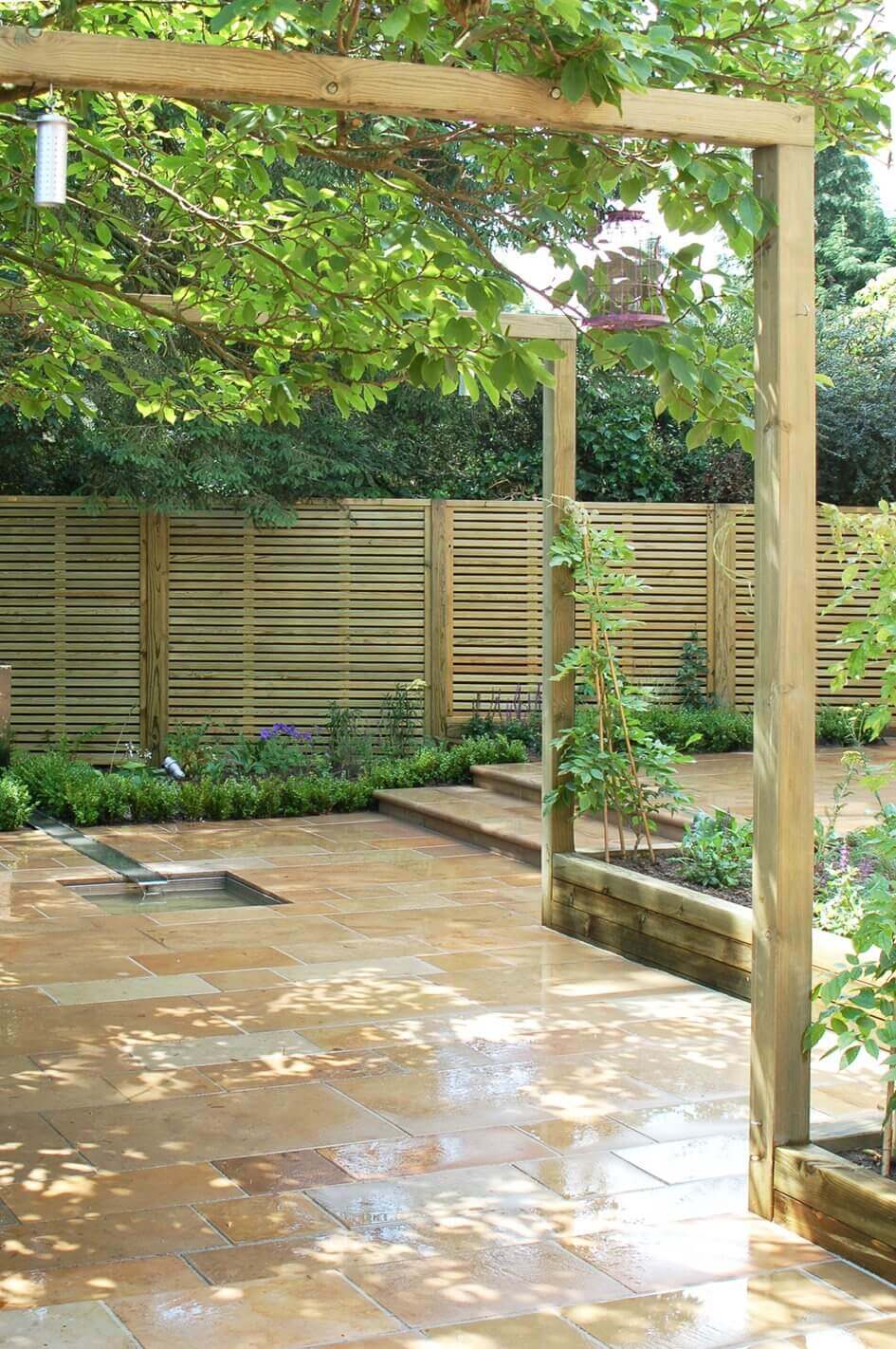 A bespoke stainless steel water feature creates interest and the sound of running water in the garden. A specially commissioned stainless steel rill flows gently into a bottom pool that is set within the paving. The bottom pool is free from pumps and wires to continue the crisp uncluttered design.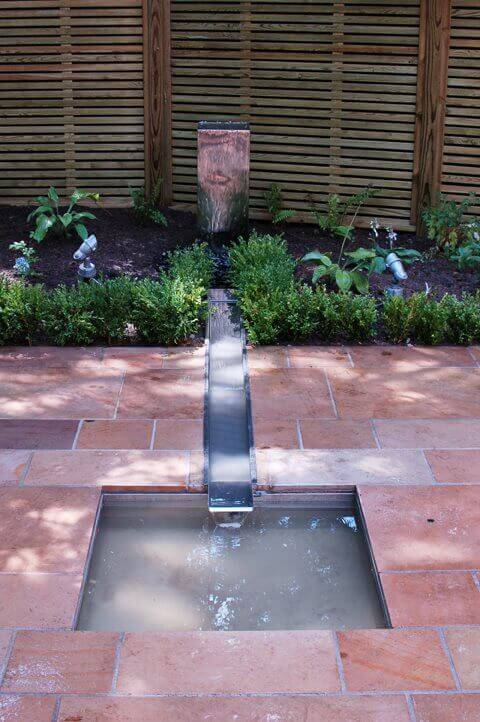 The plants are selected to give all year round interest in the garden. High quality topsoil was imported and incorporated with horticultural grit to create an ideal planting medium for the new plants.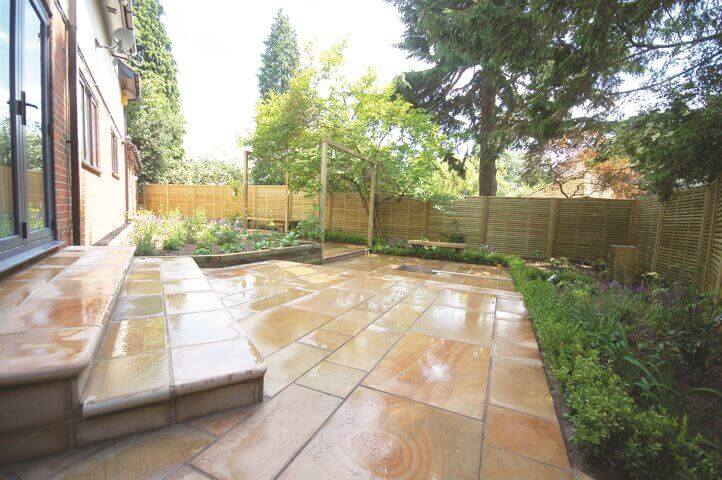 The garden features subtle but effective lighting in various zones, which can be remotely controlled from a simple unit. The water feature can also be switched on in this way.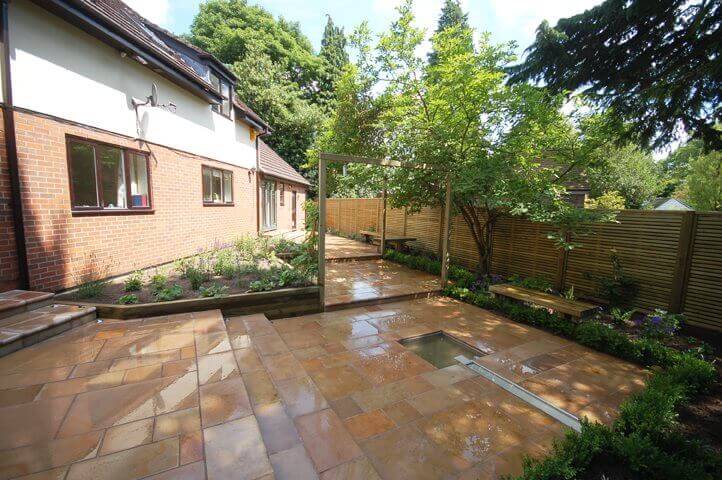 The combination of effective design, quality materials and perfect build quality creates an oasis that the client will be able to enjoy for years to come."
Many thanks to Dave Handley, of Creative Gardens and Driveways for sending the pictures and giving us an overview of the project.