09/11/2014 11:48 AM
We moved to this Victorian terrace property in Canterbury several years ago from London...
and after concentrating on changes to the interior, we began to make plans to make the small south west facing garden into something we'd want to spend more time in.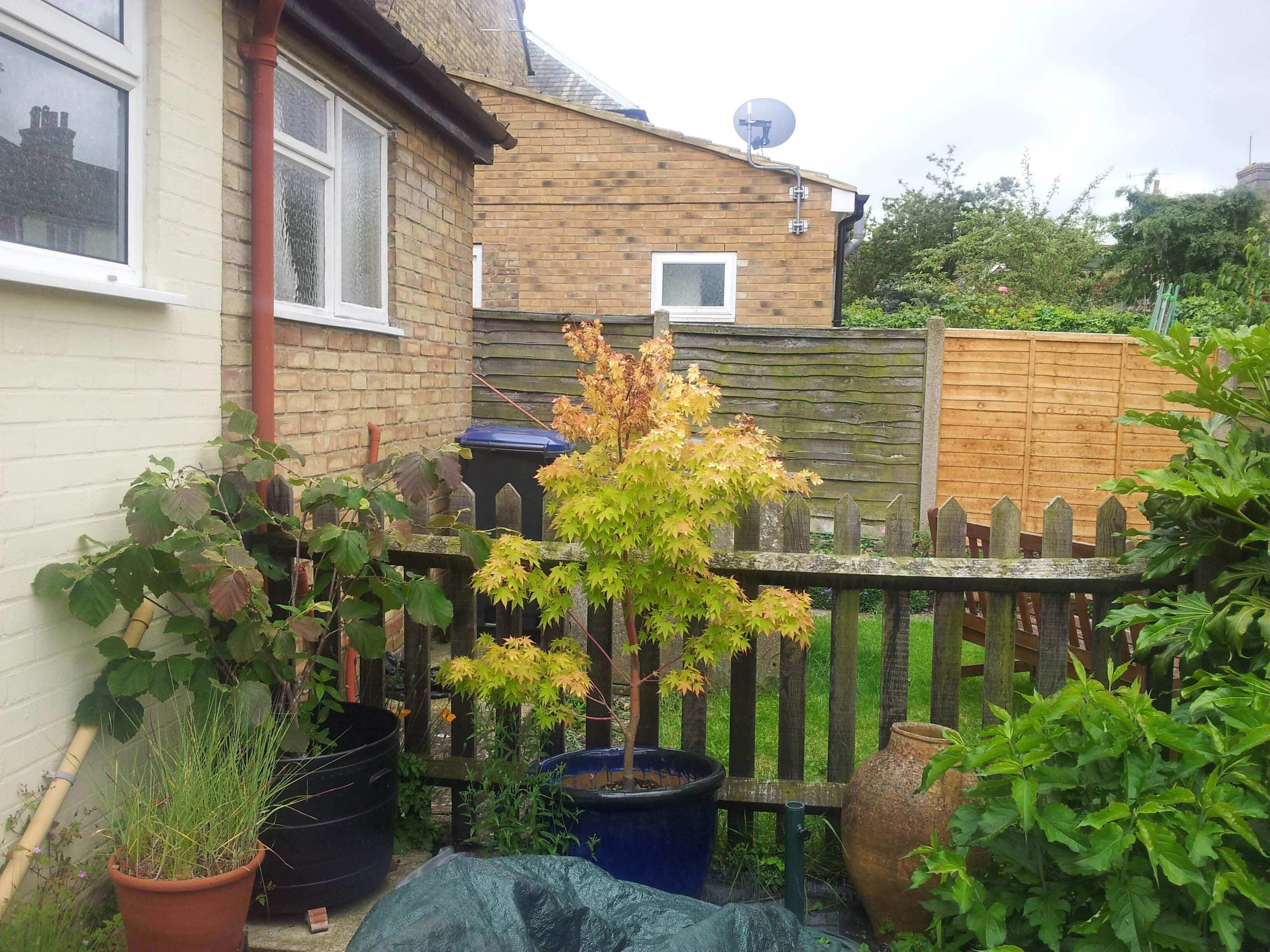 It is quite small and is overlooked by the houses around, with a very low paling fence along one side, which didn't give us much privacy, even though the neighbours are very nice, we wanted a bit more.
The other side of the garden was a very heavy concrete slab fence and concrete post affair, not being very keen on concrete, we found this quite hideous and decided that when the time was right for updating the garden that this just had to go!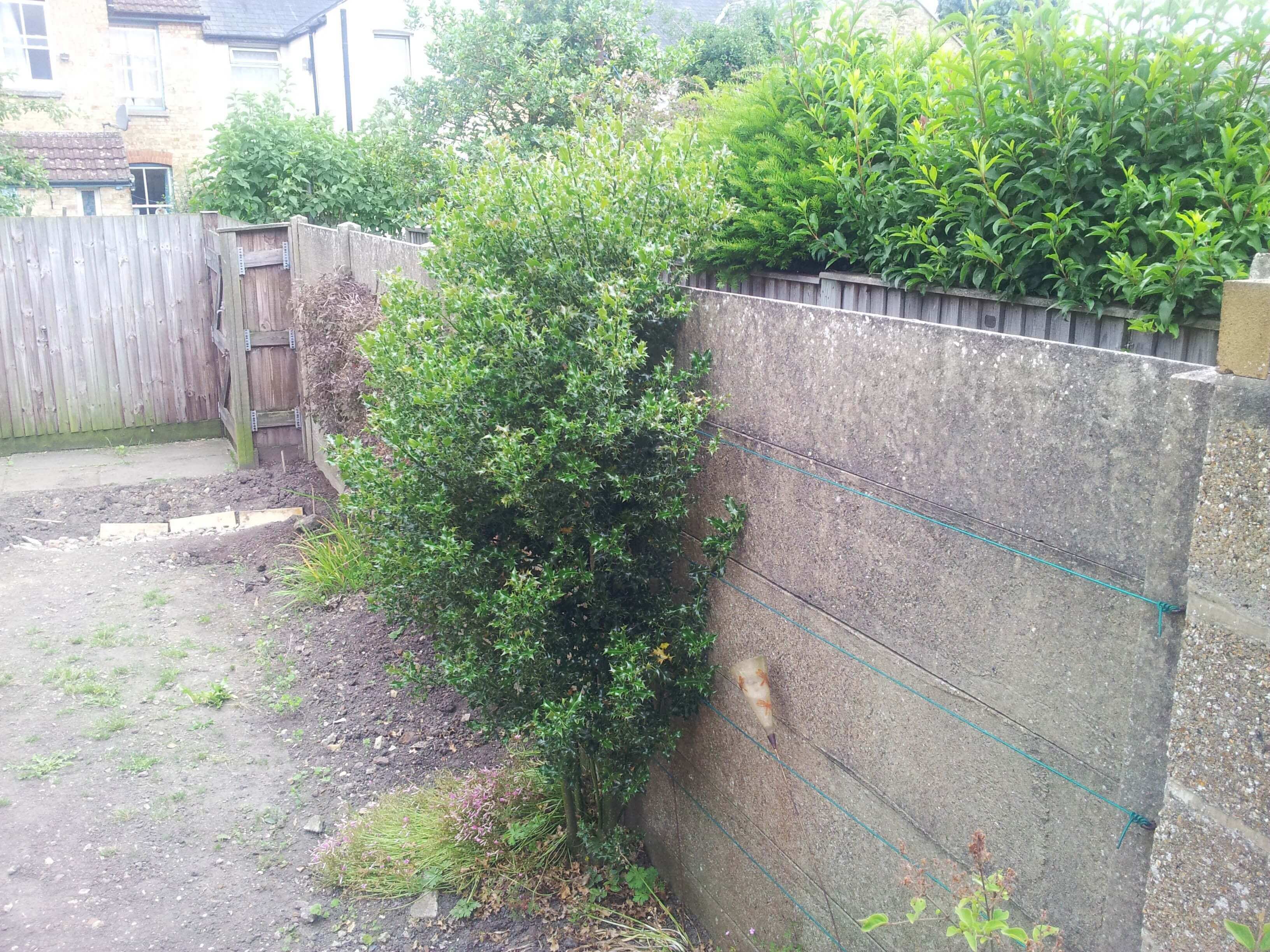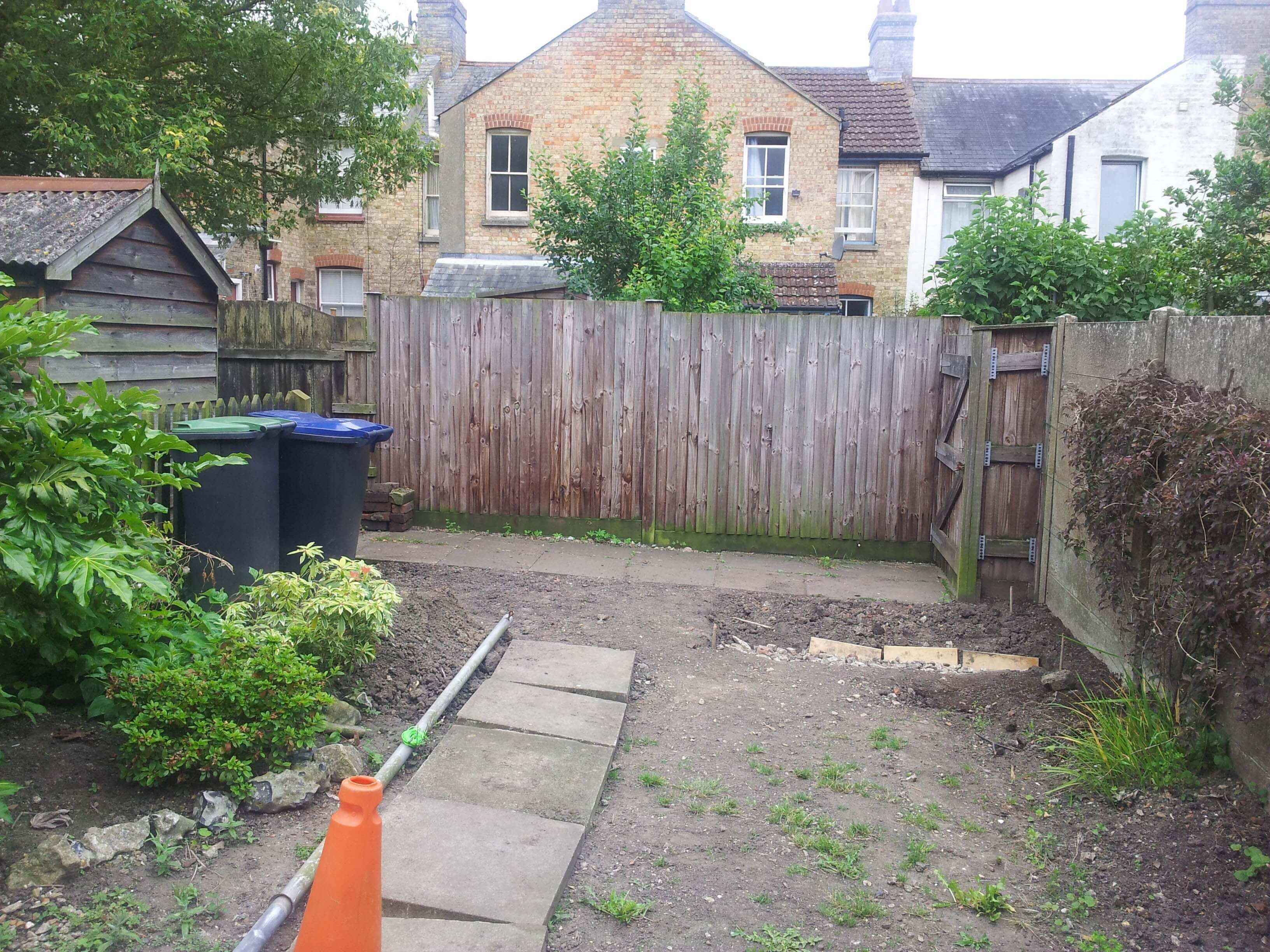 The previous owners obviously didn't share our dislike of concrete, they had laid a lot of it, running from the steps at the back of the house, which are quite serviceable and also down covering a lot of the garden. We have had a go at removing this, as you can see, but it's been very hard work to break up and move.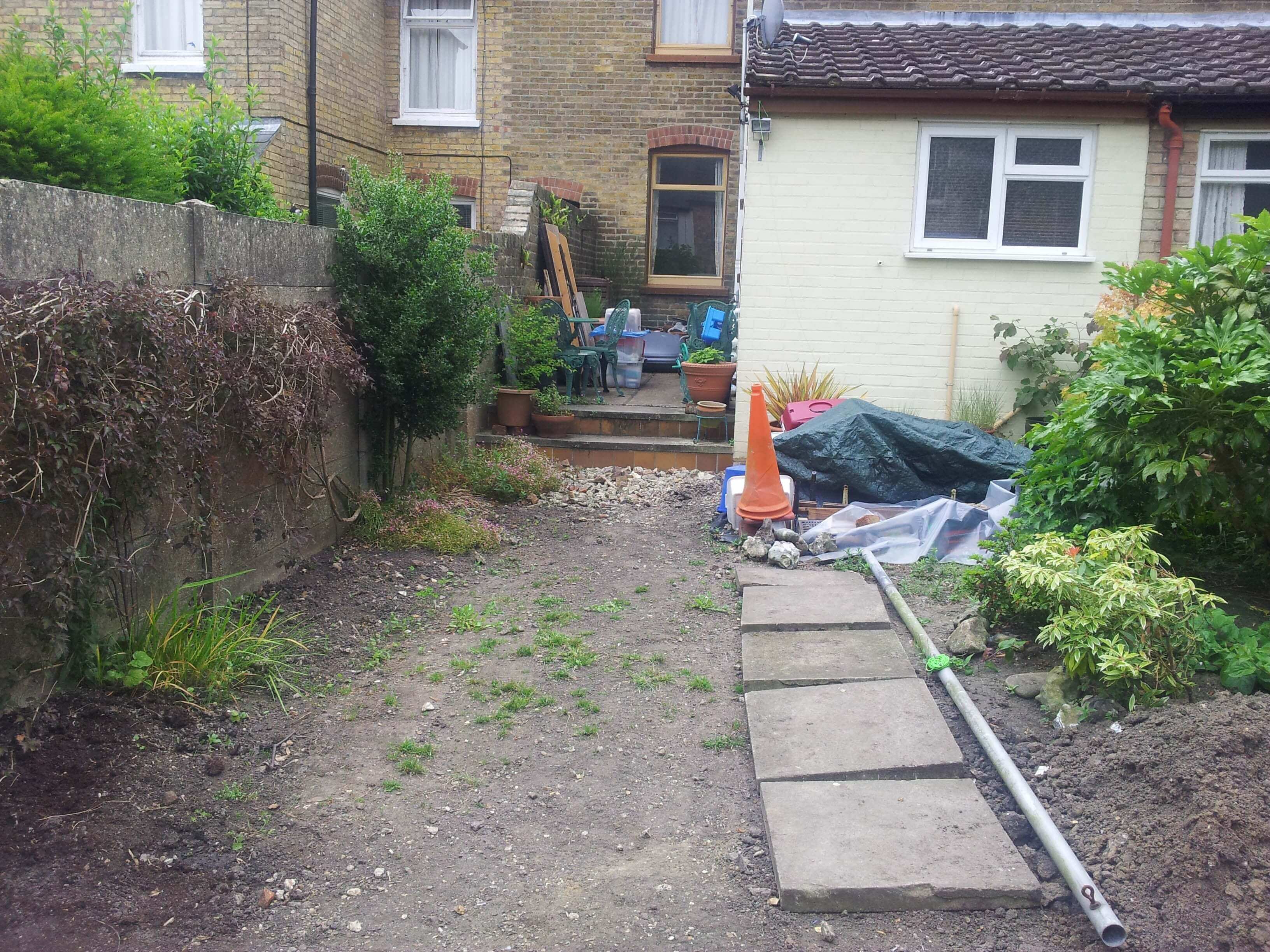 We've been fans of Jacksons fencing and garden products for quite some time, having visited the open days for the show gardens and have even gone on the tours of the workshops to see the care they take making the very best quality fencing. So it was a no-brainer when it came to choosing the fencing for our garden refurb.
We knew it was worth investing a little more to get the fencing we've always wanted. In fact we are not alone in our appreciation of Jacksons, if you look right from our garden, four out of the five gardens in that direction have Jacksons fencing, some of it has been there for years, which is a great advert for the 25-year guarantee!
One of our neighbours, Julie has had her Jacksons fencing installed this year and recommended the installer she used to us. So we had Keith from jpbeeny around, which was great, because he gave us really good advice and offered solutions – one in particular regarding the horrible concrete fence that wouldn't have occurred to us – but that's the beauty of having someone with so much experience.
Here's what's been achieved:
The low paling fence on the left side has been replaced with very lovely high featherboard fence panels, with a lattice trellis panels on the top. It looks amazing and we've managed to work around the shrubs that were there, so it doesn't look too bare.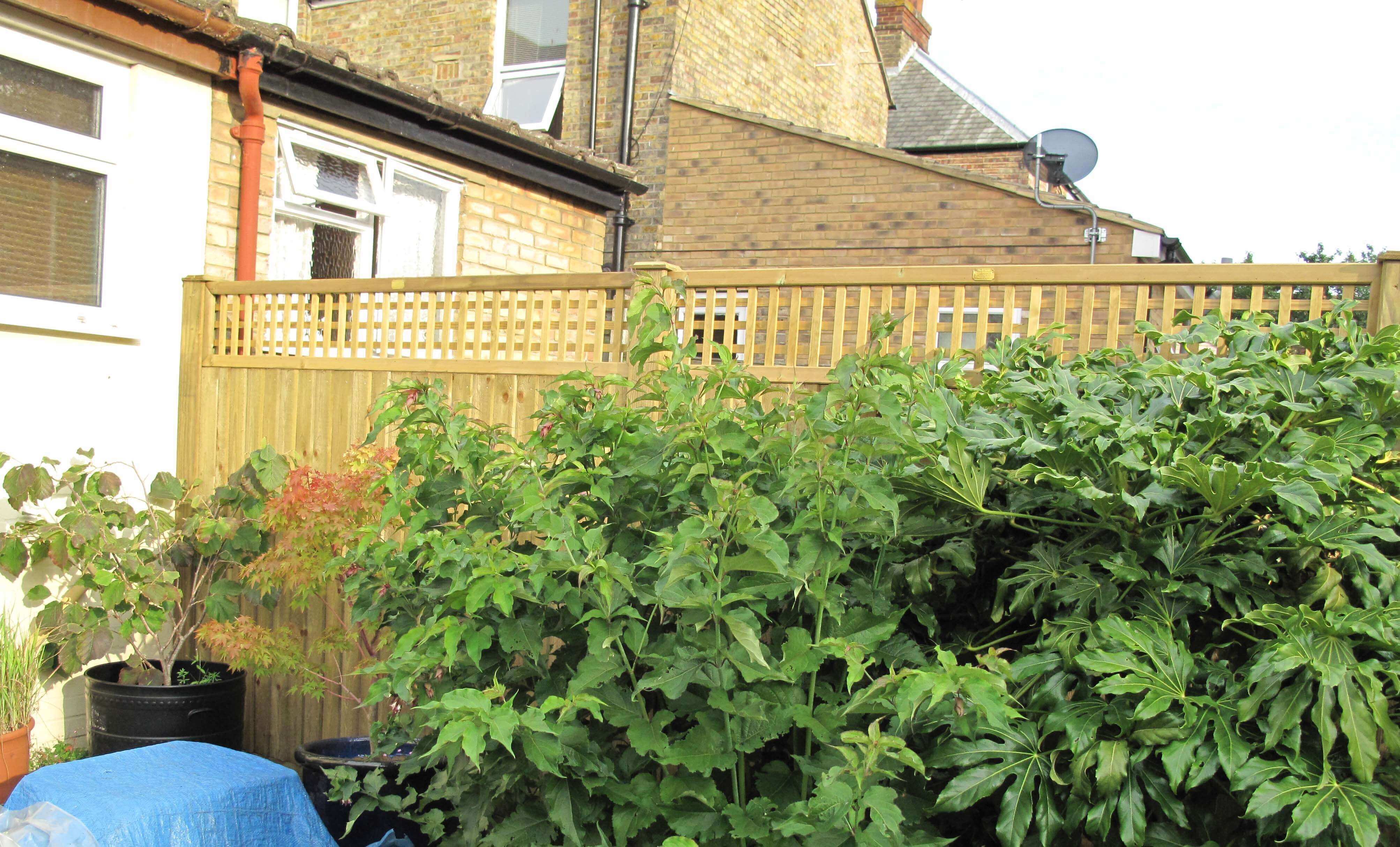 The fence on the left side of the garden gives us much more privacy, but with the trellis on top, it has a nice light and airy feeling – not too solid.
It runs down to a full height lattice trellis panel installed at right angles to the fence, which creates a clever hide for the numerous wheelie waste and recycling bins, which is great because no one likes looking at those.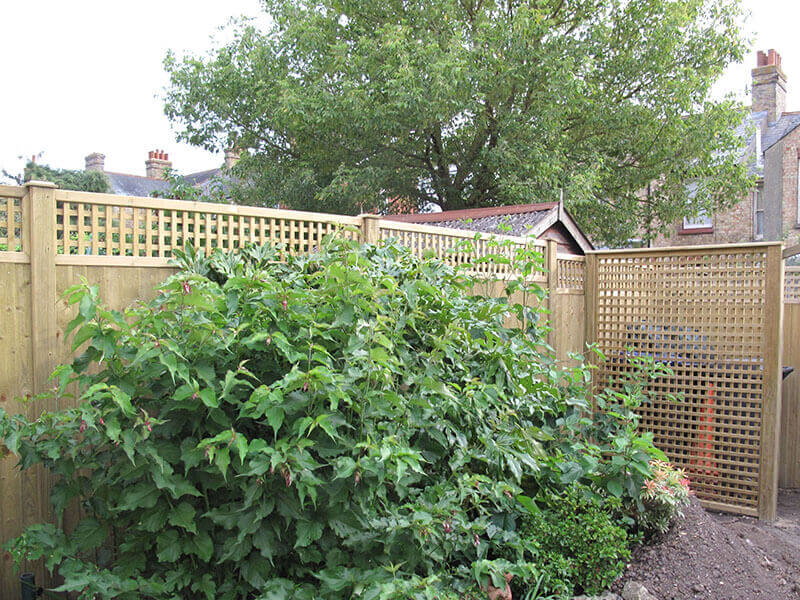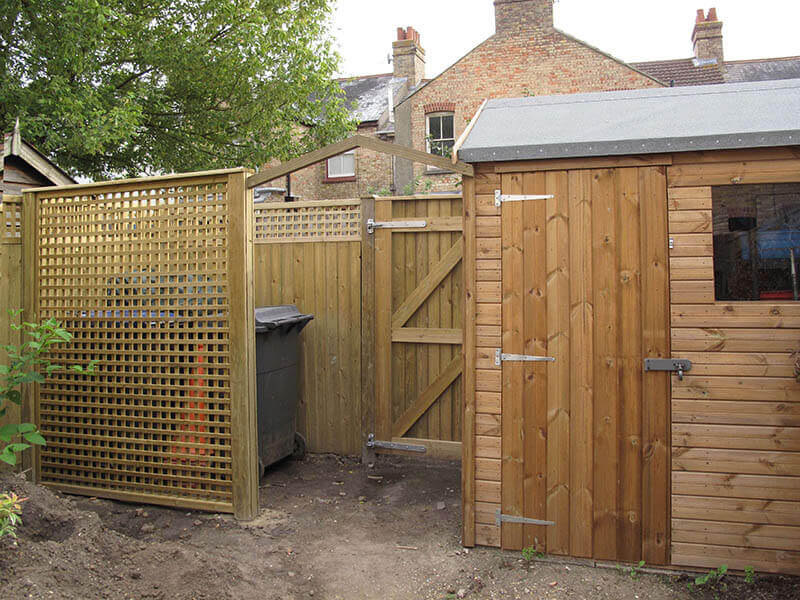 At the end of the garden is the same featherboard with trellis and a very strong matching featherboard garden gate next to the new shed (not Jacksons because you don't sell them!).
On the right side of the garden is where the ugly concrete fence was. In our naivety, we thought that maybe we would take the concrete slabs out and replace them with timber panels, possibly keeping the concrete posts, even though we don't like them. Thinking is one thing, doing is another, they were monstrously heavy and virtually impossible to move, and as Keith pointed out the slot wasn't the right width to put Jacksons panels in. What's more they would be very heavy to transport and expensive to dispose of. Keith came up with a very tidy solution. Take a look at the picture and see if you can work out what he did?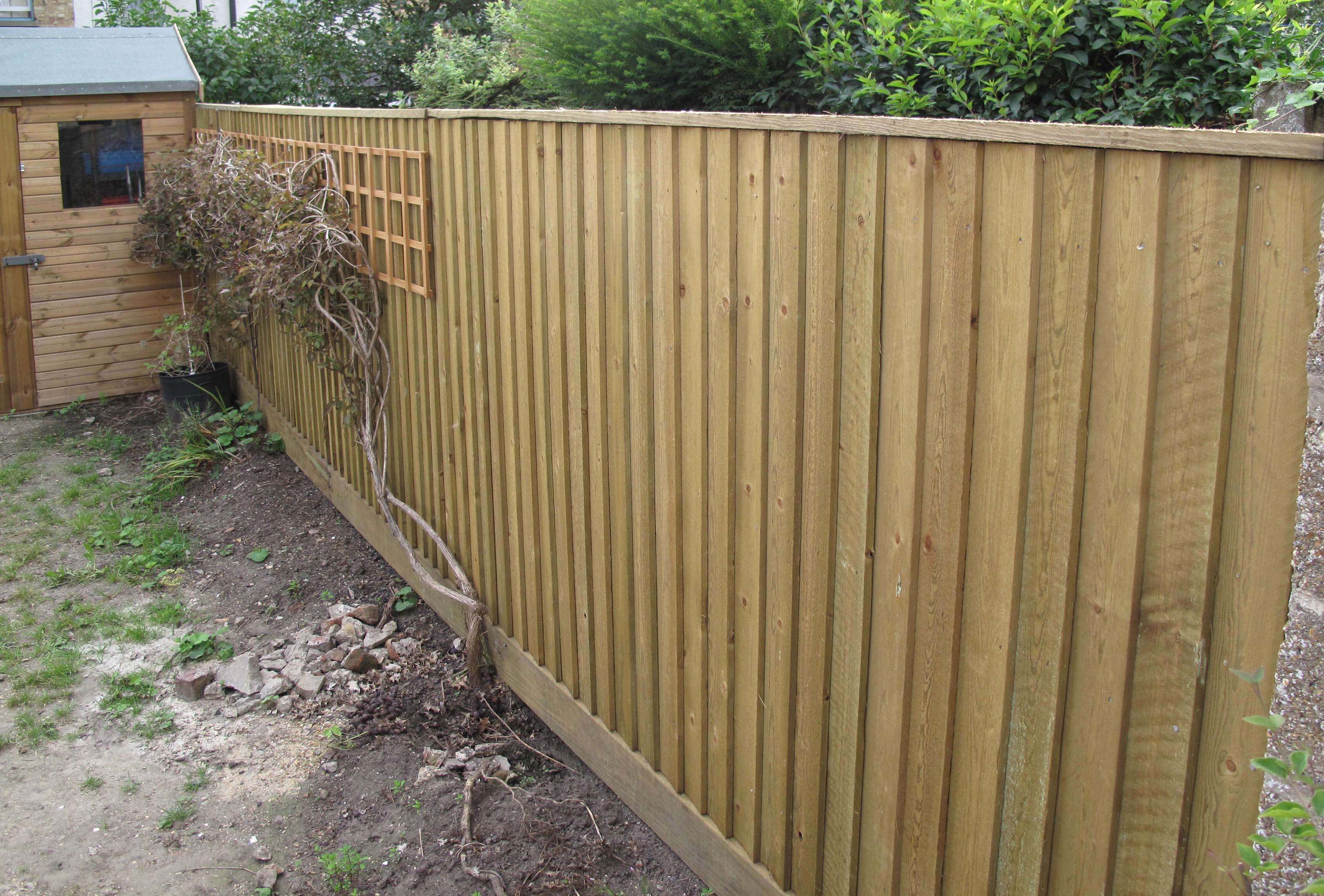 He clad the concrete fence with featherboard fencing, put gravelboards at the bottom and a wide capping rail on the top. Looking at it you wouldn't know what is underneath. It certainly makes a very strong fence! Visit the gallery to see more of the pics bigger and better!
We are delighted with what's been done; it's like having a new garden. Now we have to tackle the rest of the garden, we've been left with some bare earth and a bit of rubble from removing the old concrete, I think that maybe some of Jacksons lovely decking is the next step.

Howard and Carla
from Canterbury