06/11/2019 12:00 AM
What is Venetian fencing?
Inspired by the look of Venetian blinds, Venetian fencing is part of our fence panels range and has a horizontal slatted design, with small gaps between each pale to allow light and air to travel through. Venetian fencing is often used to provide garden screening and is popular with garden designers for its versatility and contemporary style.
There are various types of Venetian fencing to choose from, whether you are looking to add a decorative or functional garden screen, extend your fence height, improve wind resistance, or increase privacy, there's a style for every requirement.
Best fence panels for contemporary style
Our original Venetian fence panels are one of our most popular panels; designed to improve light and air conditions within the garden, they offer better wind resistance than solid panels as air can filter between the slats to reduce the full impact on the panel and posts.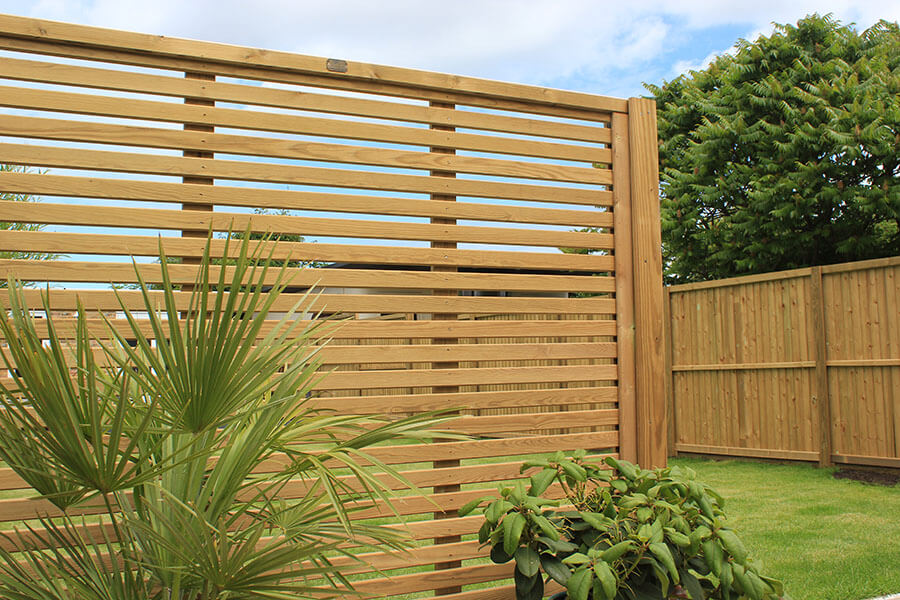 Featuring planed timber pales in a mortice and tenoned frame, they slide perfectly into our slotted posts (Jakposts) to easily create a garden screen or elegant boundary fence. They are also highly popular as fence or wall toppers as an alternative to trellis; extending the height of your perimeter with their decorative slatted design.
Panels come in six heights from 0.61m as a fence topper to 1.83m for a full height fence.
Best fence panels for privacy
Combining two fencing types, we created Venetian Hit and Miss fence panels with the contemporary slatted style of Venetian fencing and the increased privacy of Hit and Miss fencing; with alternating pales on either side of the panel. An added benefit of this is that without rails, the panel looks great on both sides and saves neighbourly disputes.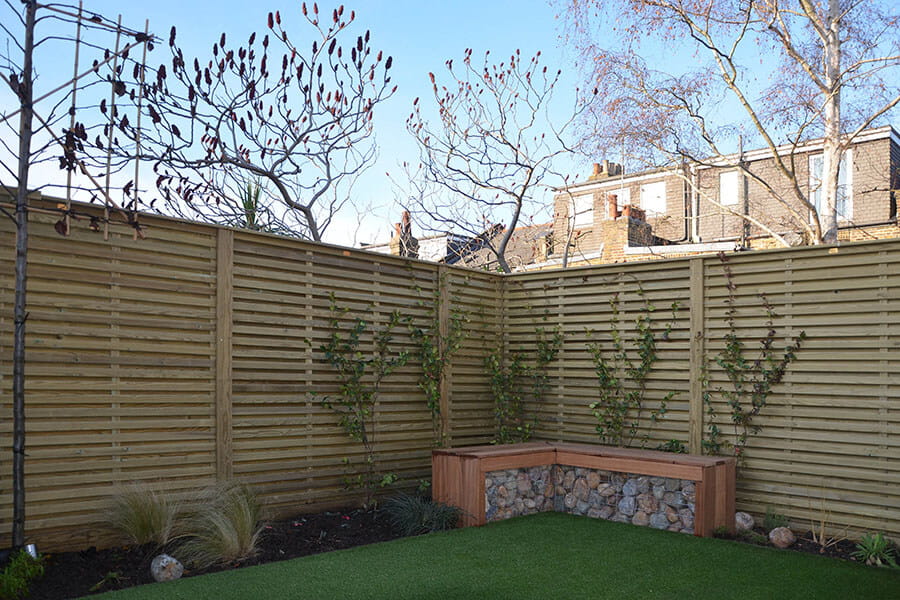 Due to their weight and for ease of installation, panels come in heights of 0.607m and 0.907m and are designed to be stacked to create taller panels. We recommend adding a capping rail for a flawless finish.
For a 1.8m fence, you will need to combining 2 x 0.907m panels will give you a fence height of 1.8m but you must add a gravel board in order for our 25 year guarantee to be valid making the total fence height 1.95m
Fence Comparison Tool
Compare all the different types of fence panels we offer using our handy comparison tool.
Best fence panels for hiding fence posts
Offering all the same qualities as our original Venetian panel, Venetian Metro is our take on a continuous slatted fencing design, with the intention of making gardens feel longer. These panels are installed with standard square posts behind the panels to conceal them, rather than sliding into slotted posts.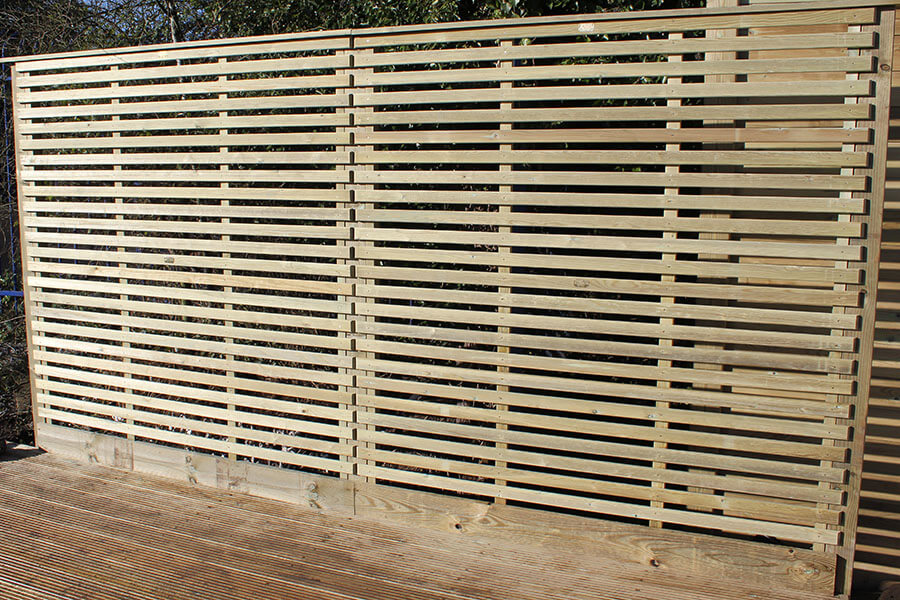 We assemble the panels using shorter, singular pales than commonly seen in fence screening, to ensure the integrity of the panel is as strong as our original Venetian fence panels, as longer pieces of timber can be susceptible to bowing. The pales are also reinforced with two vertical rails attached to the back.
Download our Good Fencing Guide Brochure