26/11/2018 03:27 PM
Established in 2012 Tatton Fencing, a local Cheshire company specialising in the installation of premium fencing and gates, has been a member of our Approved Installer Programme since April 2018.
Since joining they have worked with Jacksons products on a day to day basis installing on average 50 metres a week, most popularly with our Venetian Hit and Miss panels which creates a contemporary garden look.
Professional Fence Installation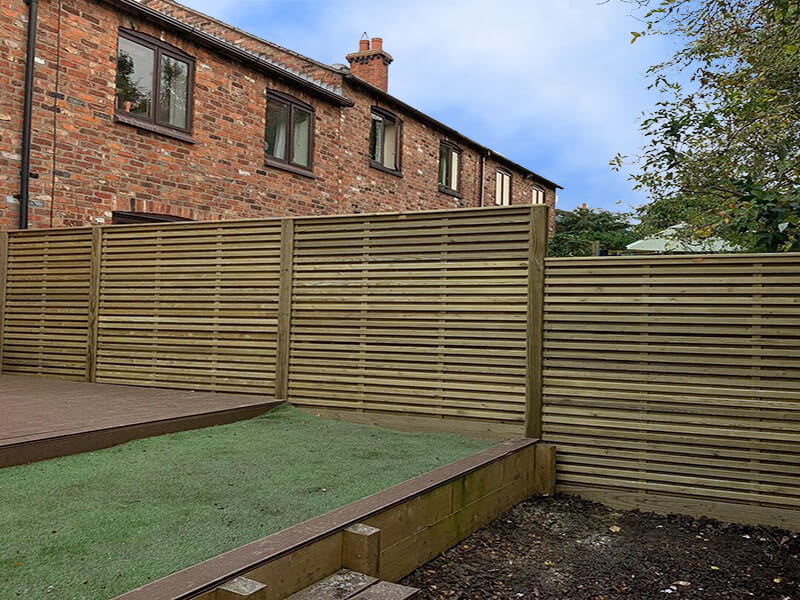 Venetian Hit and Miss panels are, as the name suggests, a unique mix of our Venetian panel with a slatted pale design commonly used to create a lighter garden combined with our Hit and Miss concept which feature boards alternately fixed to the front and back of the panel. Part of our contemporary range these panels are hugely popular with garden designers and enthusiasts alike featuring in suburbia for their distinctive design and privacy properties.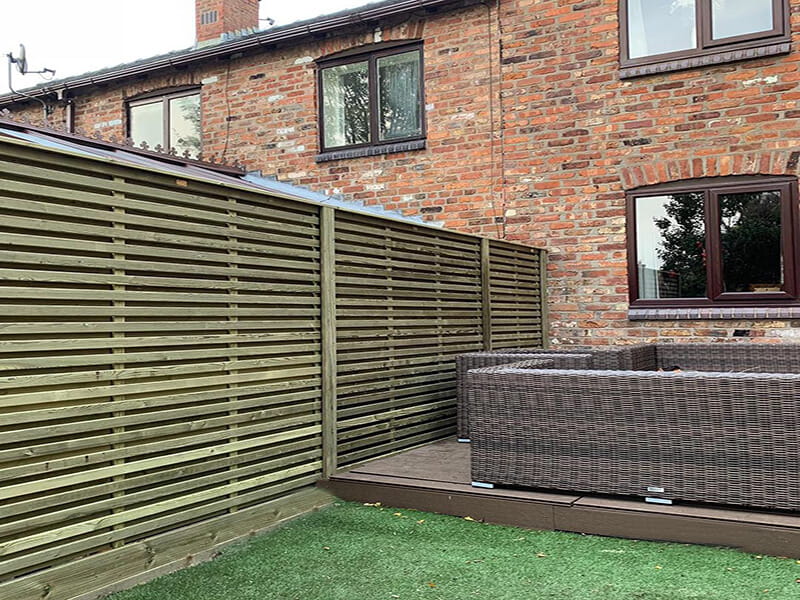 Tatton Fencing were approached by a client who had recently opted for a composite fence installation in their gardenbelieving the blend of wood and plastic materials in the fencing system would provide longevity. However, the new amazing fence they'd imagined turned into a poorly installed and low quality disaster that looked cheap and unappealing. The client disliked the fence so much; it was requested to be completely removed with a new timber fence to be installed. When shown Jacksons Venetian Hit and Miss the client was sold immediately.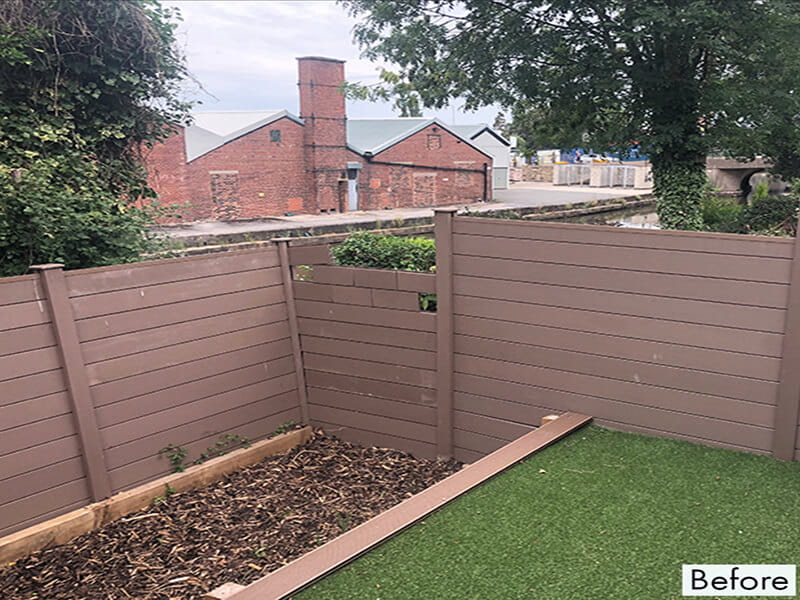 After surveying the garden, Tatton Fencing realised there were a few obstacles to overcome including the gardens size, privacy and the varying gradient.

The symmetry of the fence was a key element Tatton wanted to get right by ensuring all of the pales correctly aligned with the next panel and that the steps on each side were exactly the same. However, the varying ground level made this a challenge. Each side of the garden had a different gradient so it was important to make sure the fences matched.
A challenge many homeowners of urban gardens face is privacy. With many of us having neighbours on both sides creating a sense of privacy is crucial. Unlike our standard Venetian, Venetian Hit & Miss provide improved privacy due to the alternating pales so visibility through the panel is greatly reduced. Slats are fixed to cover space between slats on the first side which means air and light can still pass through, but the view is obscured. Another benefit of this panel is they are 'good both sides' so both sides of the fence look good and neither your or your neighbours have to see the rails that are usually exposed at the back of the fence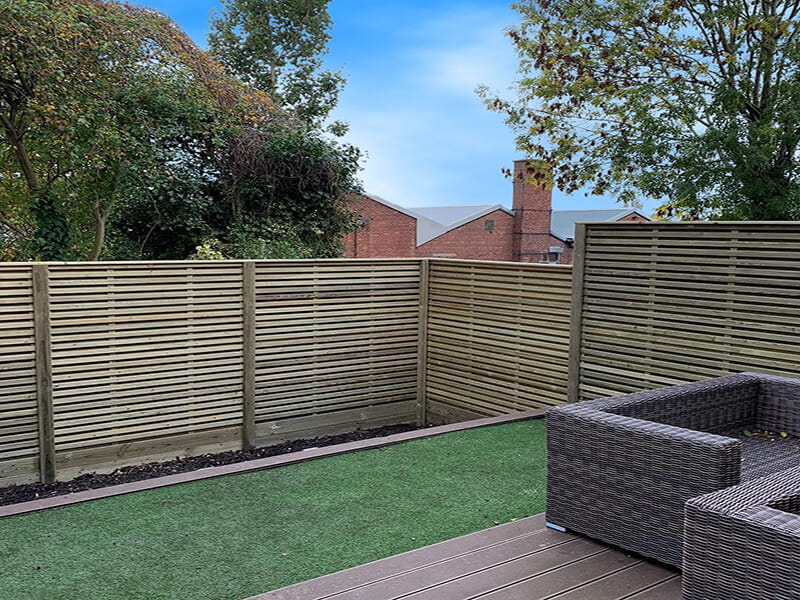 Additional Resources
Read our blog on How Good Quality Fencing Can Add Value To Your Home
Find out What Makes A Good Fence
View our full Slatted Fence Panel range
If you would like to find out more or find an Approved Installer in your local area please call 0800 260 5764 for more information or visit Tatton fencing website here