27/02/2019 12:30 PM
A recent 2016 survey undertaken by The Telegraph suggests a well maintained garden with premium fencing and sheds, when installed professionally, can increase a property's value by approximately 20%.

For the average homeowner, garden fencing may not necessarily be the first home renovation project they think about when it comes to priorities but the chances are they will want to improve their garden at some point.
We explore some of the reasons why a well installed quality garden fence could increase your chances of receiving a higher offer depending on the buyer and what appeals to them.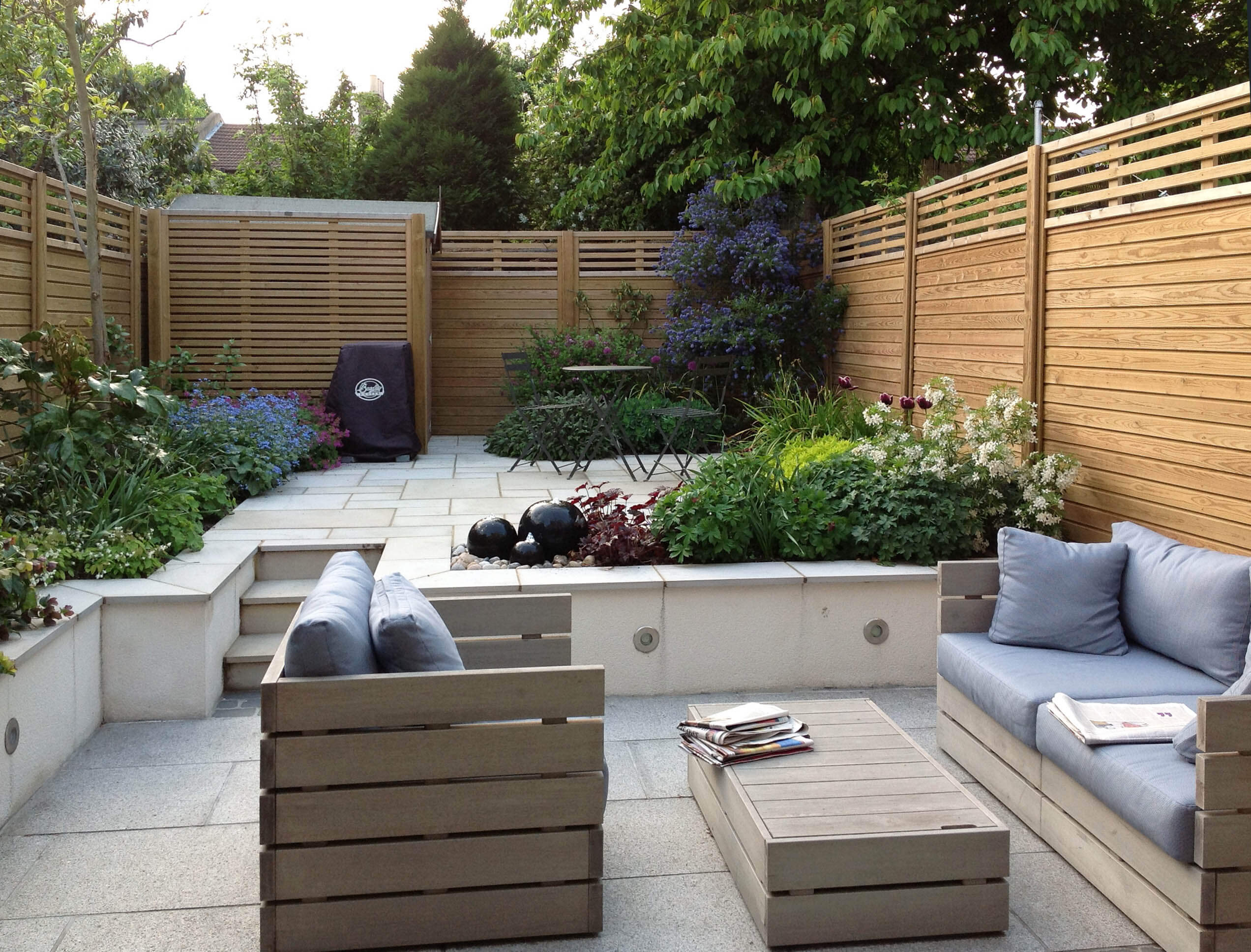 Secure Fencing Is Appealing To Families and Pet Owners
A strong and sturdy garden fence offers an abundance of benefits to prospective buyers. For instance, a family with pets or young children would likely require a fence that ensures their garden is safe and secure, but security can mean different things to different homeowners.
It is important to consider that security fencing for the home doesn't stop at the boundary around the garden but also includes whether the integrity of the fencing itself up to standard. Fences that are broken or weak in areas not only look unattractive, but will cast doubts about how secure the overall property is.
Traditionally, fence panels that have been installed into concrete posts are risky because there is no method to be able to firmly fix the panel to the post. This means the panels can be lifted from the concrete posts with ease, leaving up to a 6ft wide gap in your run of fencing (depending on the width of your panels) which poses obvious risks.
We recommend, using slotted timber posts when installing fencing so that the panels can be slotted into the fence posts and be drilled into place. Drilling the fence panel into the fence post like this stops it from being lifted out in the first place.
One method to secure fence panels is to drill them into timber posts so they cannot be lifted out.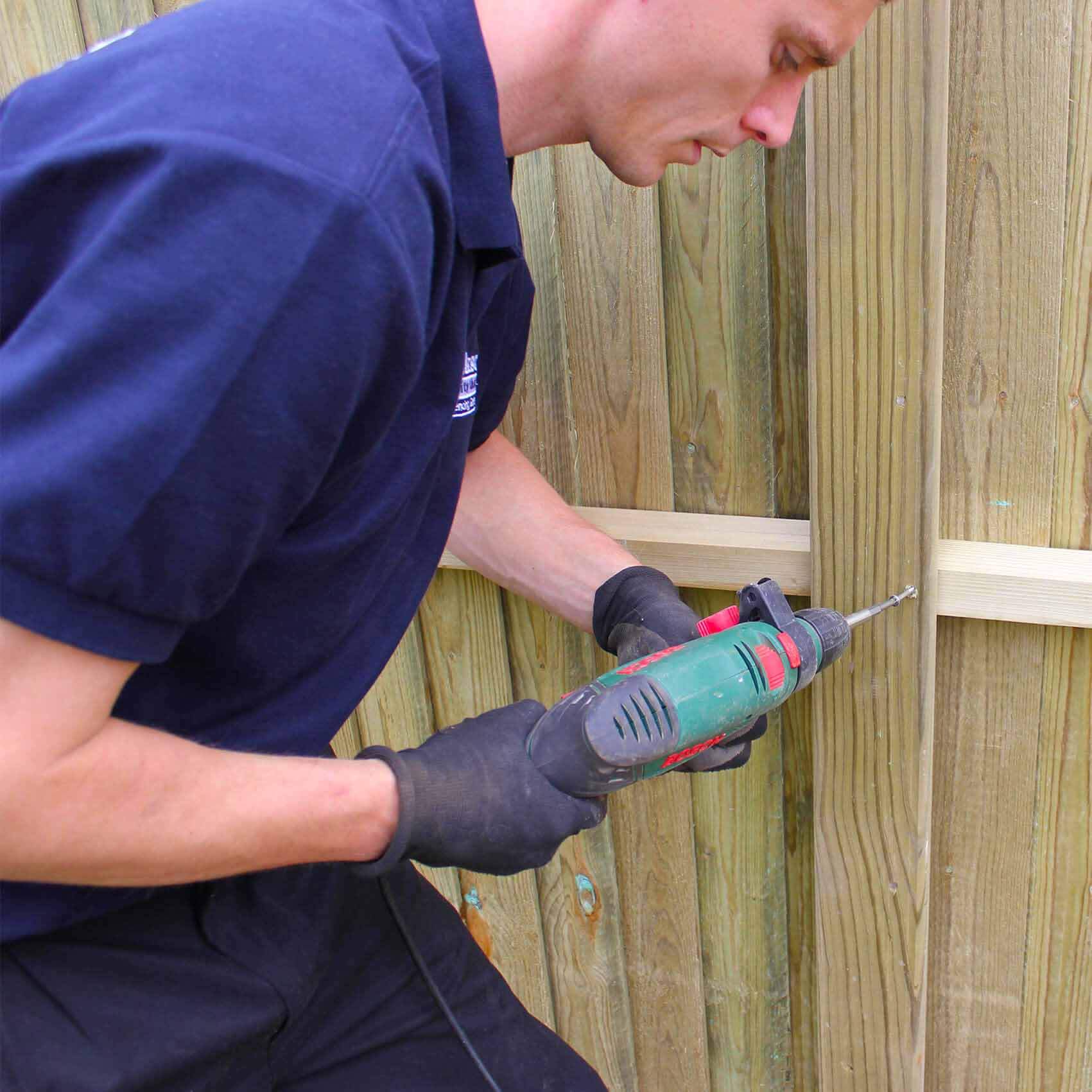 If you want to improve the security fencing for your home think about the height of the fence panels you are installing.
The highest standard panel height is normally 6ft, this is not by chance, it is dictated by UK planning laws; they state that planning is required for any fence over 2m, so it follows that the highest standard panels that are usually available are 1.83m high - that's our 6ft panel in imperial, which is makes good sense as it allows for a 150mm gravel board to be installed at the bottom of the panel to protect the fence from the ground.
In addition you can add height to your fencing with Trellis Topper Panels up to 2m high without planning permission.
Privacy is important and trellis toppers can help add extra security

How Much Value Does a Newly Installed Fence Add?
The short answer is not very much if it has been poorly installed.
Professional fence installation can really impact whether the fencing adds value to the property overall or not. Whether you choose to hire a skilled professional or opt for the do-it-yourself approach, it is essential the fence is installed correctly by someone with the necessary skills and knowledge because it will greatly affect the lifespan and whether it falls victim to weather conditions.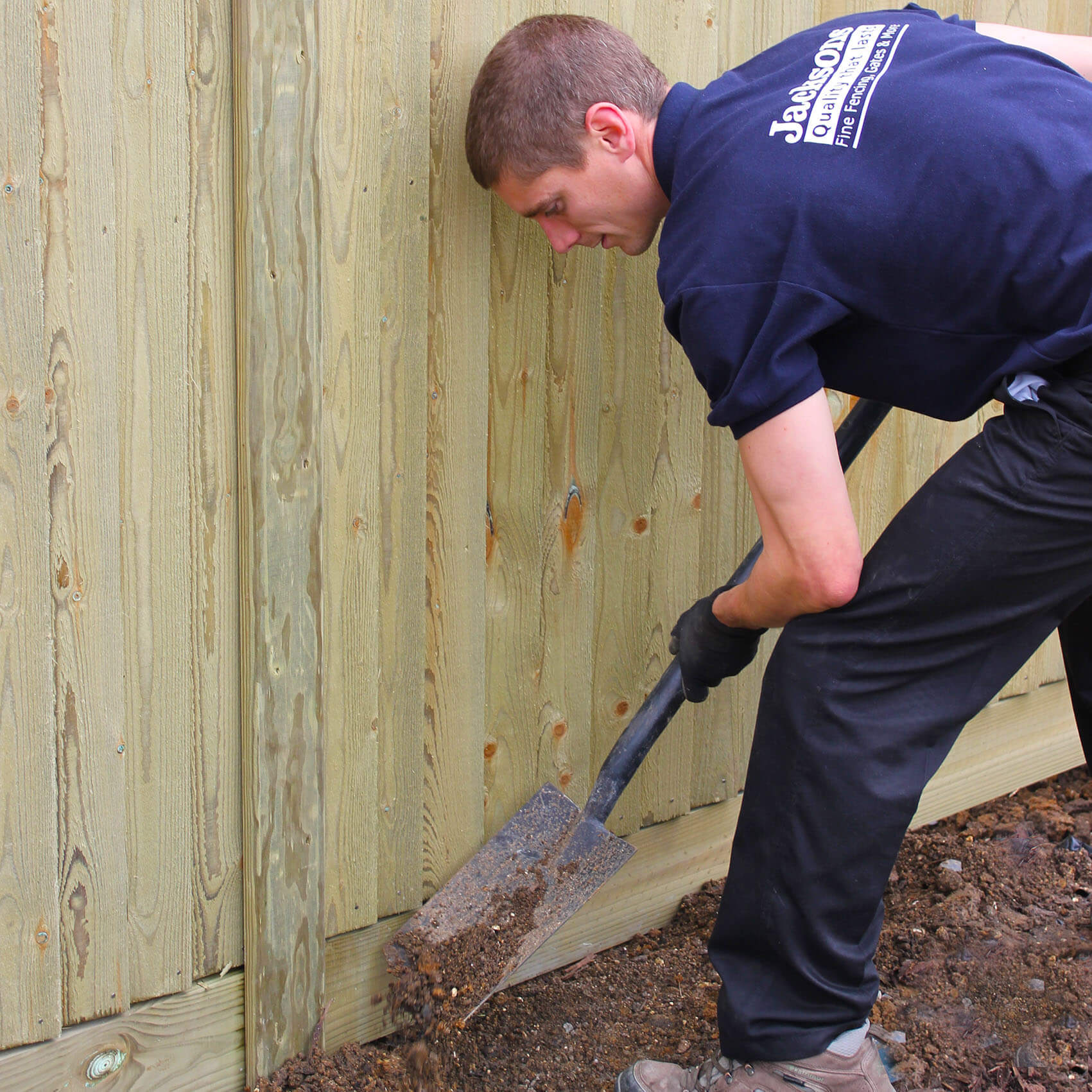 Modern Style Adds Value
A well designed garden can increase a property's value by approximately 20%.
A fence can be used to define the space in your garden and truly transform its appearance to give shape, definition and purpose to your property. If done correctly, effective use of fencing can not only attractively frame your garden but make it appear larger. Selecting a fence made from a sustainable material is also considered desirable.
The style of a fence is another crucial element when adding value to your home. Installing a design that complements the aesthetics of the surrounding area is pivotal in finishing your property appropriately.
We advise researching a varied range of both modern and traditional panels; to ensure you can find a design that perfectly encapsulates the architectural style of your local area. For example, our unique Woven panel incorporates a contemporary twist on a traditionally rural panel design, crafted with the contours of the countryside landscape in mind to produce a modern take on a conventional style.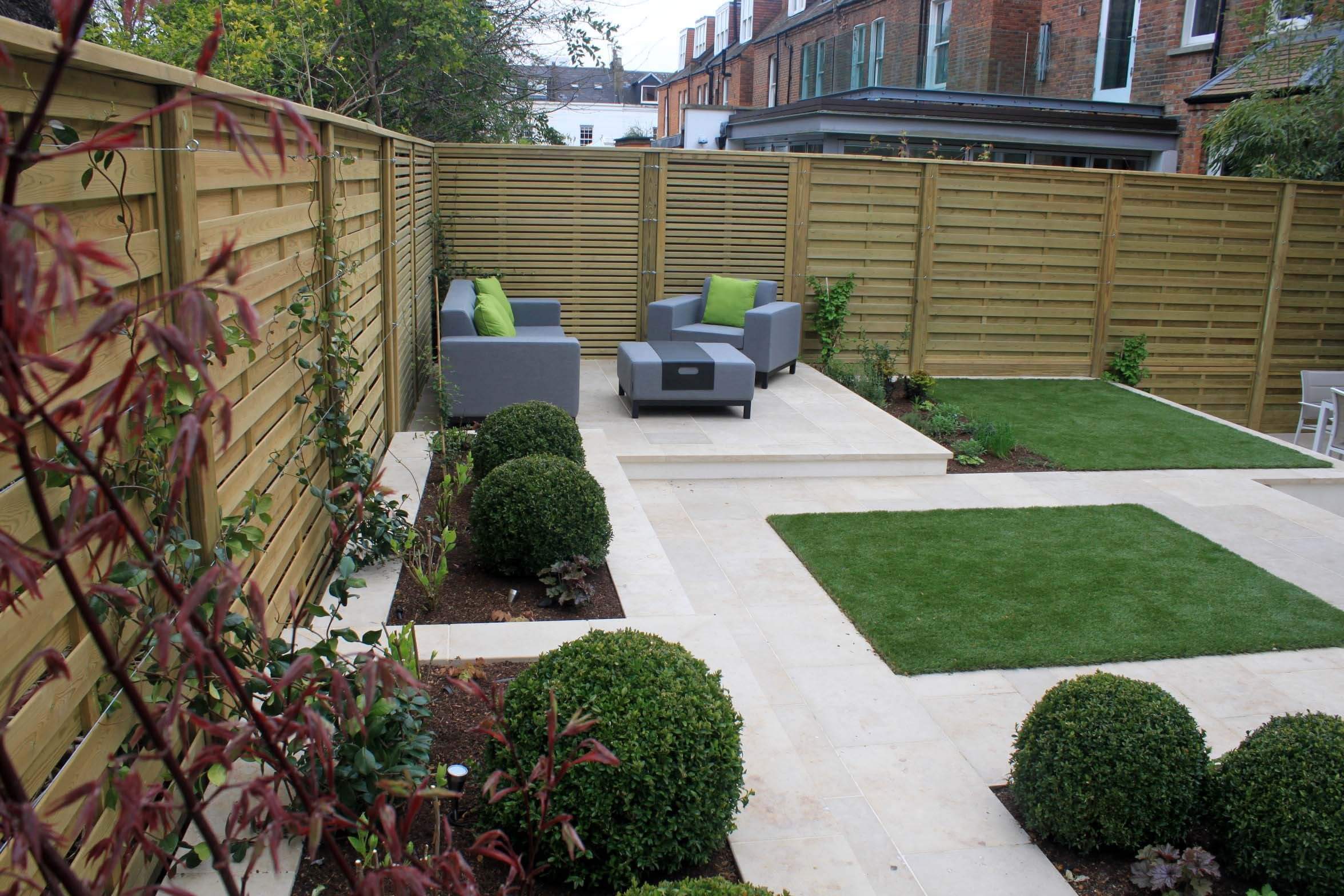 Updating every aspect of your garden to suit your new fencing is recommended, as new fence panels often draw attention to the older worn out areas of your outdoor space if it is not updated to a similar standard. Landscape gardeners can be costly, but there are cost-effective ways to reinvigorate your garden, such as installing fresh flower beds and a selection of vibrant flowers to enrich your property's exterior at a fraction of the price.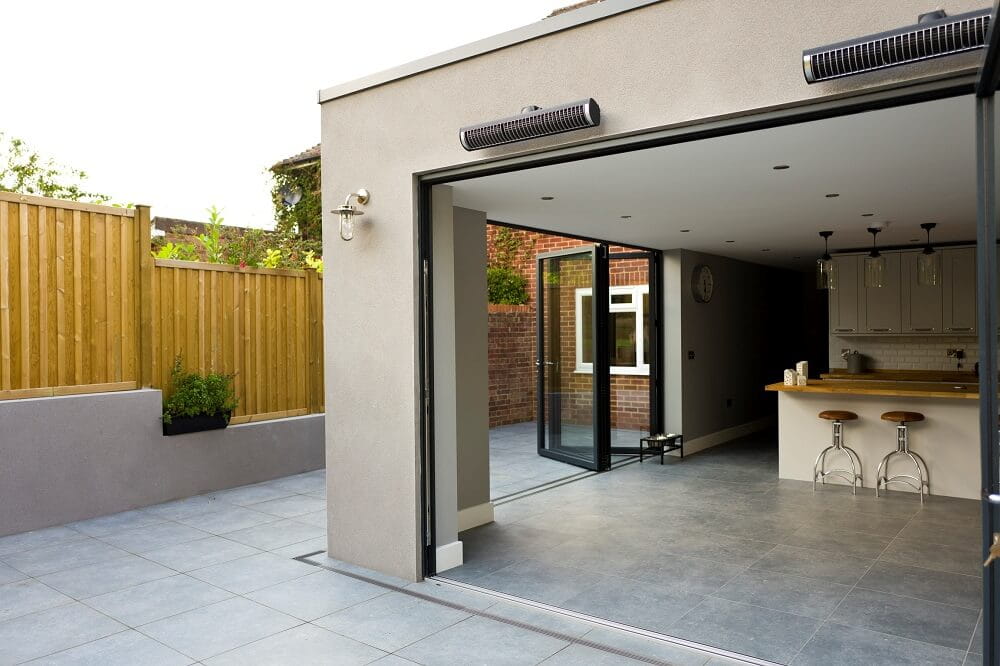 Whatever fence you decide to buy, we recommend always consulting a surveyor to ensure you operate within your garden boundary to avoid possible conflict with neighbours, which could ultimately slow down the sale of your home if you're involved in boundary disputes. If you take all these factors into consideration when installing a garden fence then it could make a positive difference to improving the saleability and likely add value to your property.
We believe in high quality fencing with low lifetime costs, making a contemporary garden landscape a noteworthy investment opportunity.
Tall Fencing appeals to people
Another significant factor which can increase the appeal of a garden fence is the level of privacy. If you live by a main road or in a populated neighbourhood, or maybe you are considering installing a hot tub, then a fence can act as an effective method of shielding your property from prying neighbours without detracting from your home's appearance.
The average fence height in the UK is typically 4-6ft high and can either be a solid boarded or slatted style (6ft = 1.83m). Each type of panel provides different levels of privacy, so it depends on your personal preference, and what's on the other side of the fence.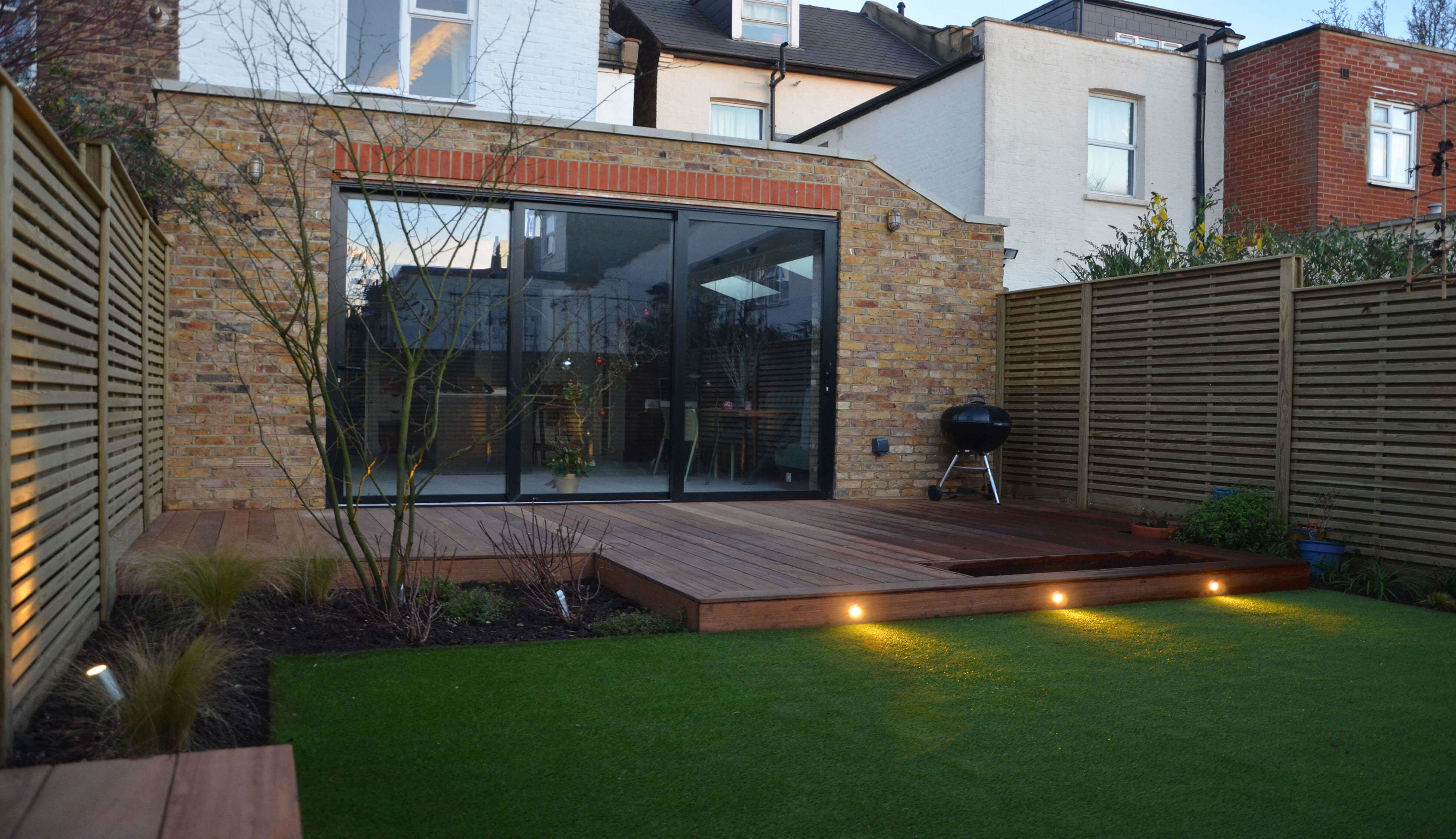 For example, those with small children or pets may be reluctant to buy a property without perimeter fencing in the garden because not only does this represent a safety issue, but it's another future cost when it comes to installing new privacy fencing. In our experience a potential buyer is often willing to pay a premium for homes with fencing already installed to remove the headache.
Solid fence panels remove any chance of visibility, while slatted style panels like Venetian have gaps between each pale, so they do not offer the same level of privacy as solid fencing, but for what you trade in privacy you more than make up in contemporary design. You may consider using slatted fence panels as screens to create different areas within your garden, or to hide unsightly features.
Make the most of your garden's space
A fence can be used to define the space in your garden and truly transform its appearance to provide shape, definition and purpose to your property. If done correctly, effective use of fencing can not only attractively frame your garden but make it appear larger. It's not only the manufacturing process and quality of materials used that matter, but also how the fence is utilised to create an intriguing outdoor space.
It is important to consider a number of factors when installing a new fence. Selecting the right material is paramount and, generally speaking, a chain link or vinyl fence will not prove as aesthetically pleasing as a timber one, which offers a natural organic appearance and supports the environment.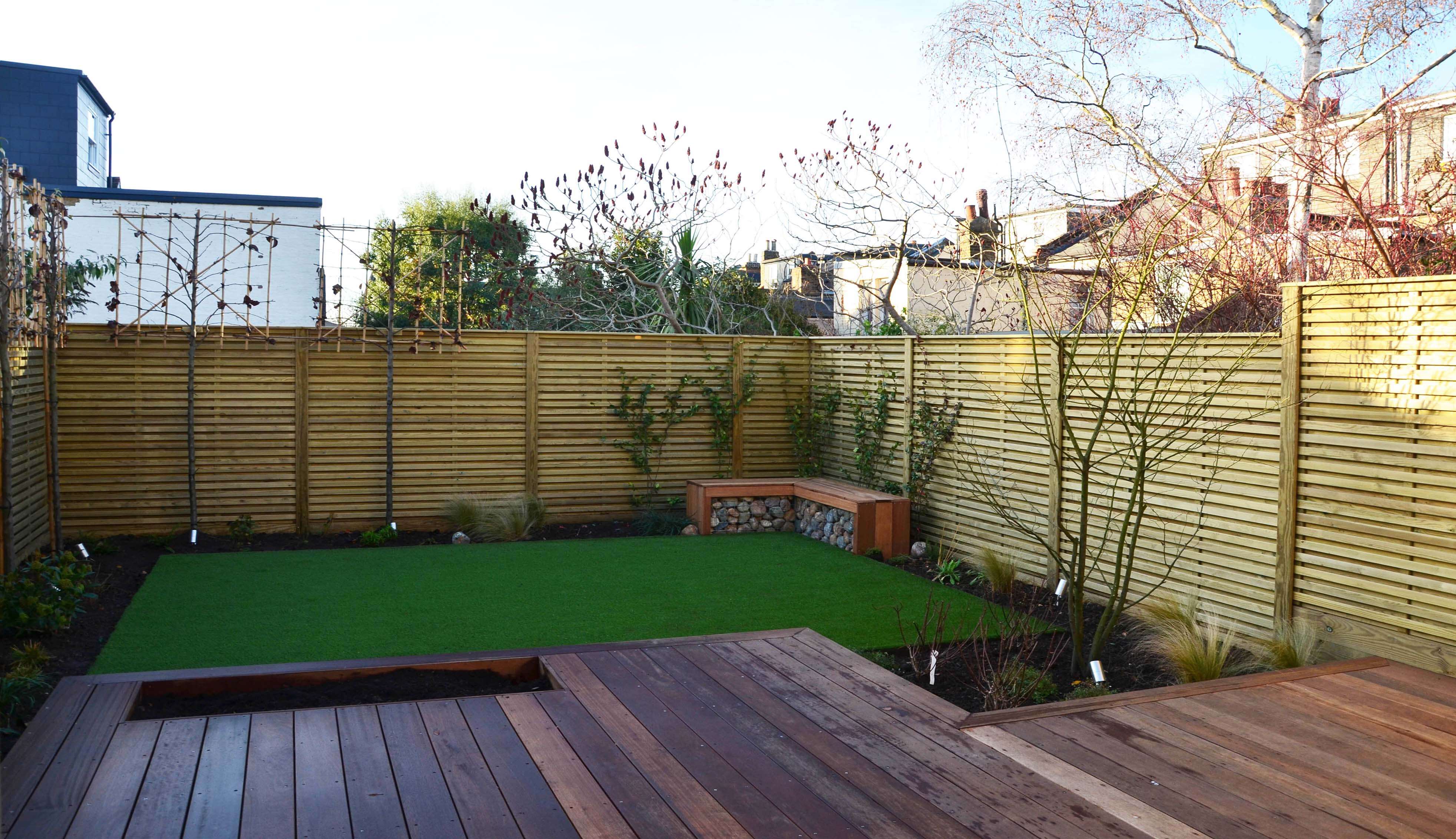 Nevertheless, poor quality timber products are rife and can be unsuccessful at creating an alluring garden due to the low grade wood and automated manufacturing processes. Often, wooden fence panels purchased at home improvement stores will be of lower quality and begin to warp after only a few years, making the garden seem worn and unappealing. The lower grade timber will be susceptible to weather conditions and likely break in windy conditions. We recommend installing high quality treated timber fencing, with a promise that it will complement the exterior presentation of your home for many years, such as our 25 year guaranteed timber products do.
Follow Fencing Trends in Your Street To Add Value
Most homeowners want their houses to fit in with others in the area, and fencing a home in an unfenced neighbourhood can draw unwanted attention, when done poorly with low grade materials, a bad paint job or a fence that doesn't match the house. In addition, we would always recommend not being the only home on the street with a completely different fence than everyone else. Before installing a fence, we do recommend considering the neighbourhood's trends and researching garden trends and aesthetics and the design of the houses in an around your location.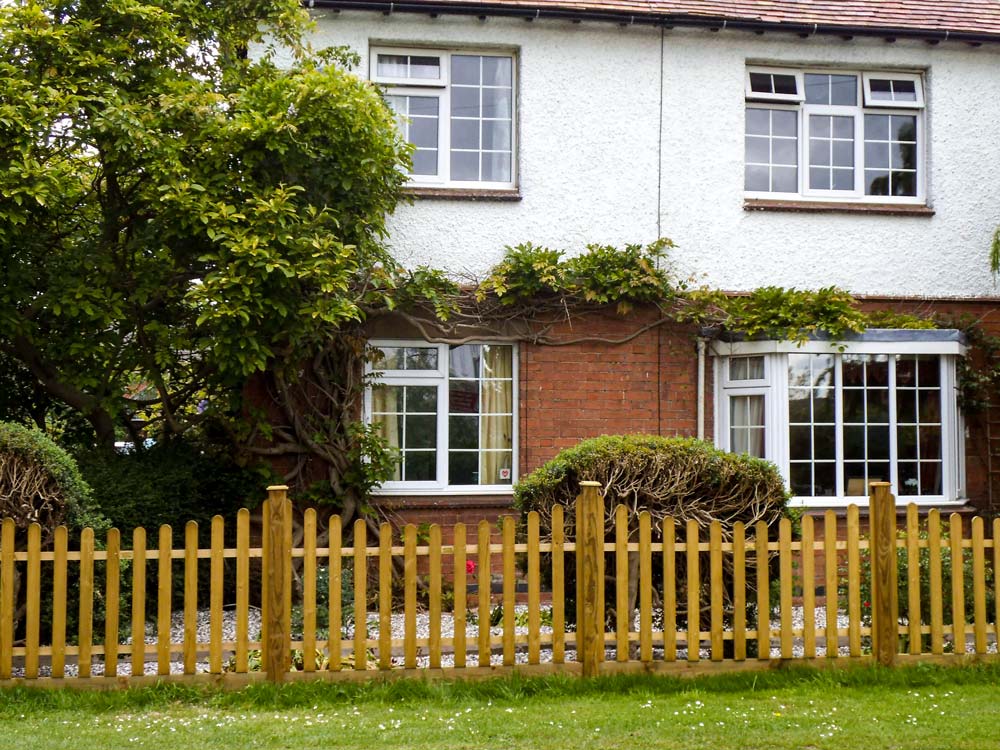 Additional resources
Fence Panel Heights and Widths
Do I Need Planning Permission To Put A Fence