15/12/2017 03:15 PM
Having just finished our garden project we decided we would like to show you our efforts after using your products to full effect!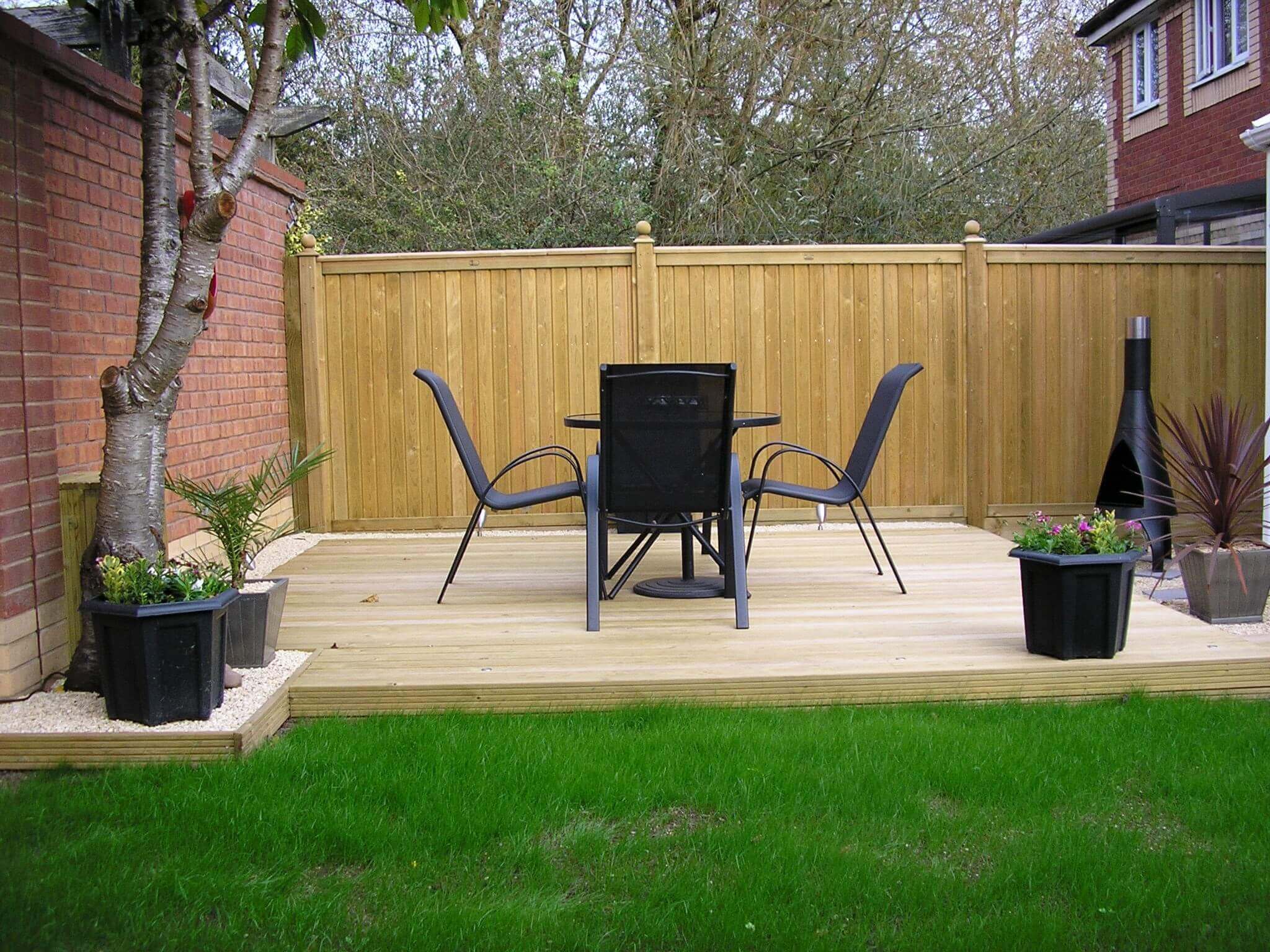 Having read some of your
customer projects
we wanted to share our experience of your decking and fencing. As avid DIYers and complete rookies as far as garden design was concerned, we are pretty sure you will be impressed with the result we have achieved! I know we are!
It has been a challenge from the start as the garden was originally on a slight incline, however now we have fought through the mud (having shed much blood, sweat and tears - I hasten to add) we have achieved a garden full of straight lines and level surfaces to allow us to enjoy the garden to the fullest extent. We have found your products extremely easy and straightforward to use.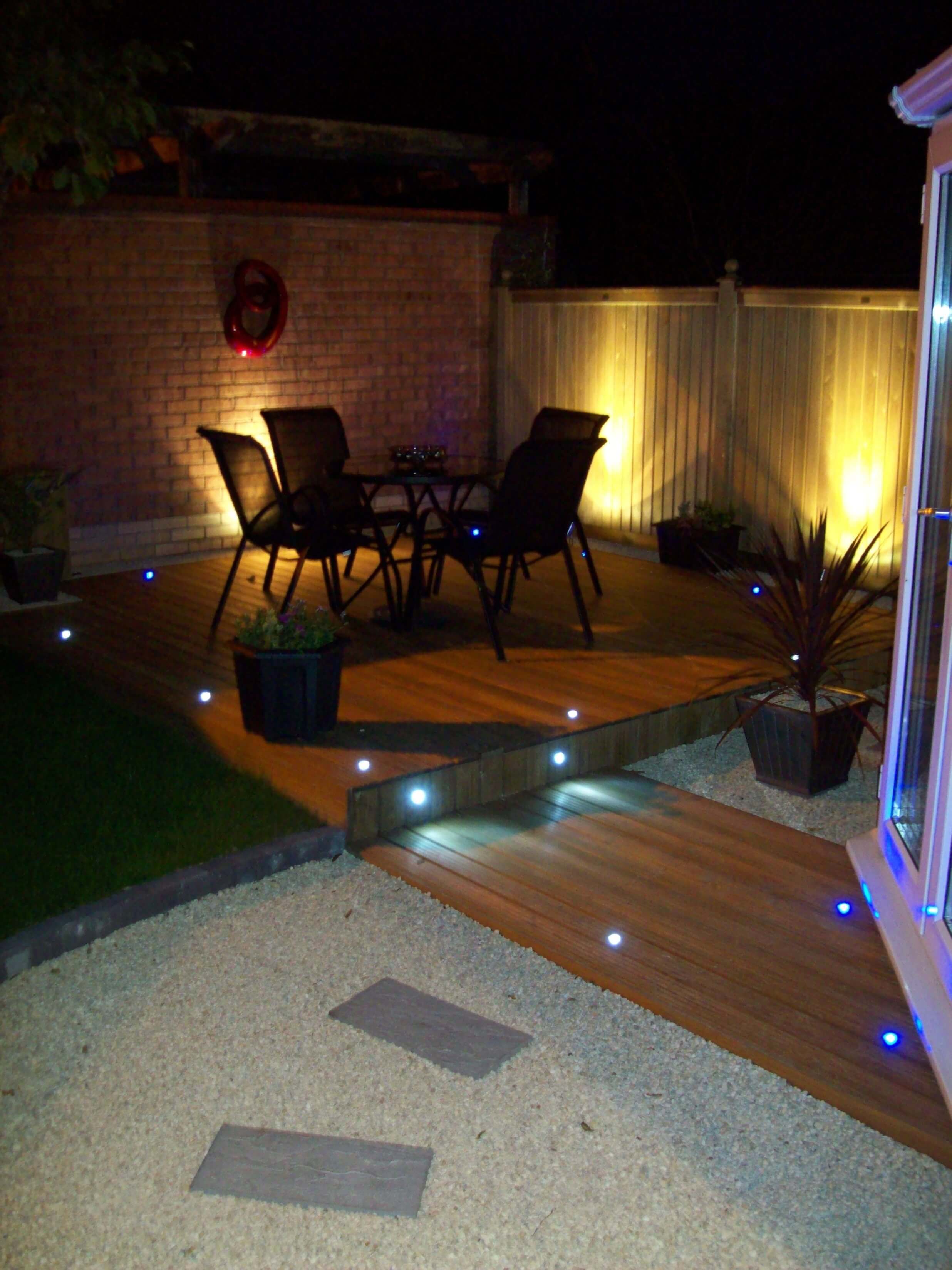 We have achieved so much, having started off with the
Tongue and Groove flat top panels
first in early June (which was the only thing that was originally planned) we found the quality to be extremely high, and decided there and then to do the whole garden!
Next came the
Decking
and the
Garden Gate
a few weeks after. The
Decking kit
was brilliant, and so easy to put together with everything included to make it the simplest part of the project. My hand built 2 square meter link to the conservatory took me nearly as long to create as the 12 foot square kit!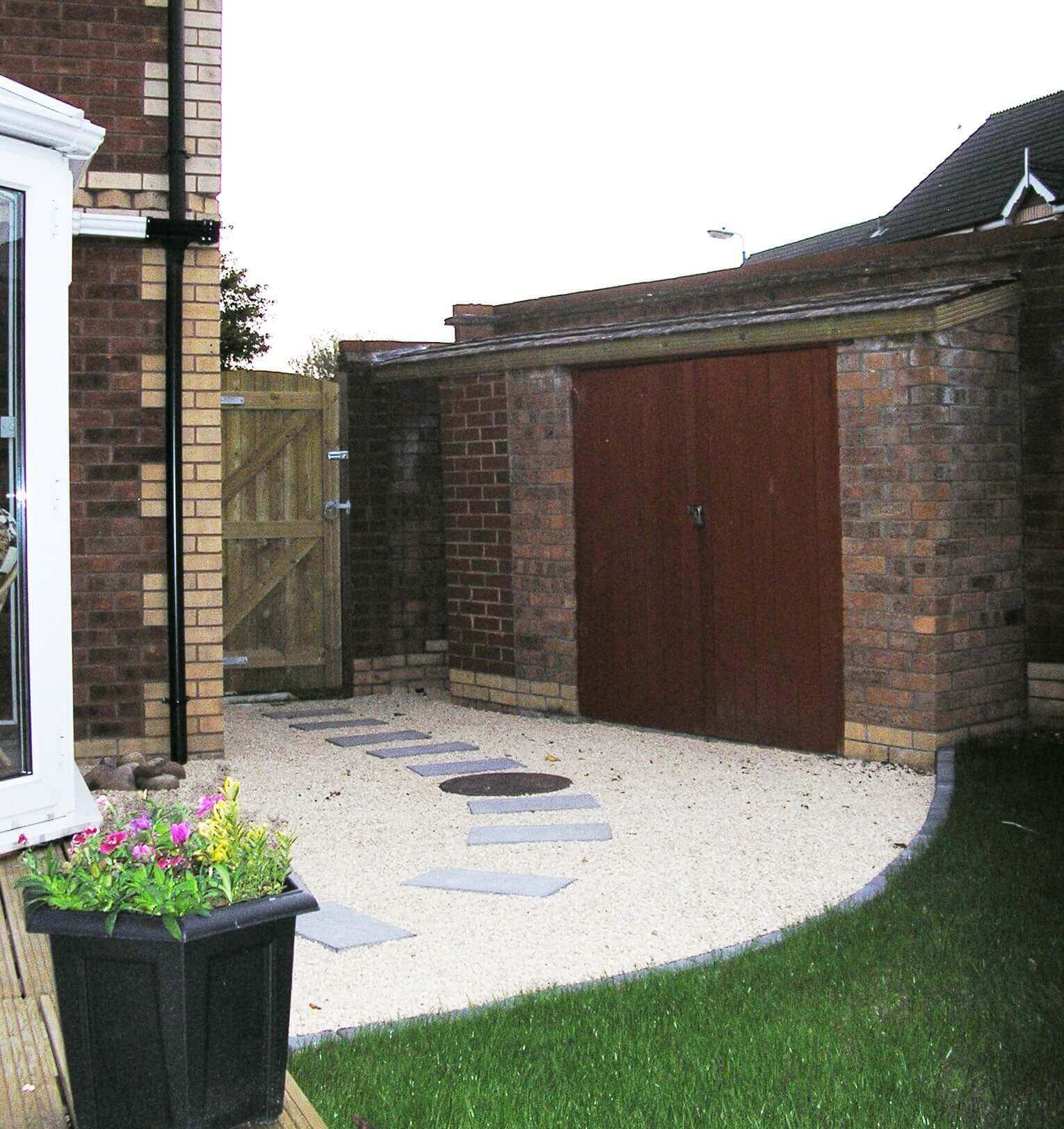 All in all it has taken just over three months to complete with an extra month for the grass seed to grow, so we can now start to enjoy the fruits of our labour.
Unfortunately we don't have any before pics,(although this one - below right - was just after we installed the fence, so you can see what it was like before the smart deck and paving went in, the garden was mainly grassed with some borders and tall shrubs which blocked the light and made it feel a very small garden. Since we have done the decking and created the different textures it feels so much lighter and bigger and we are starting to really enjoy the space.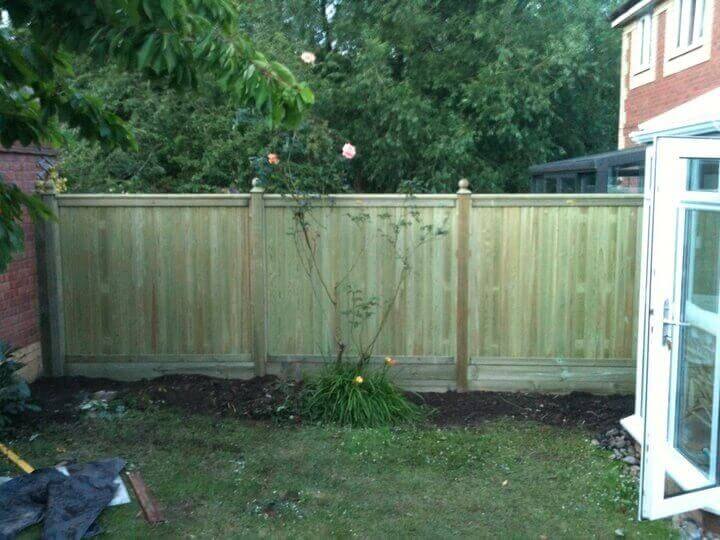 We are now the envy of our neighbours and sure have been mentioning Jacksons as we have had such a great experience with using your company and the products are of a very high quality.
We would highly recommend your products and should we ever need it (although given the
25 year guarantee
we probably wont need to!) we will come back to you for additional or replacement items.
Rich and Chris of Warmley, Bristol