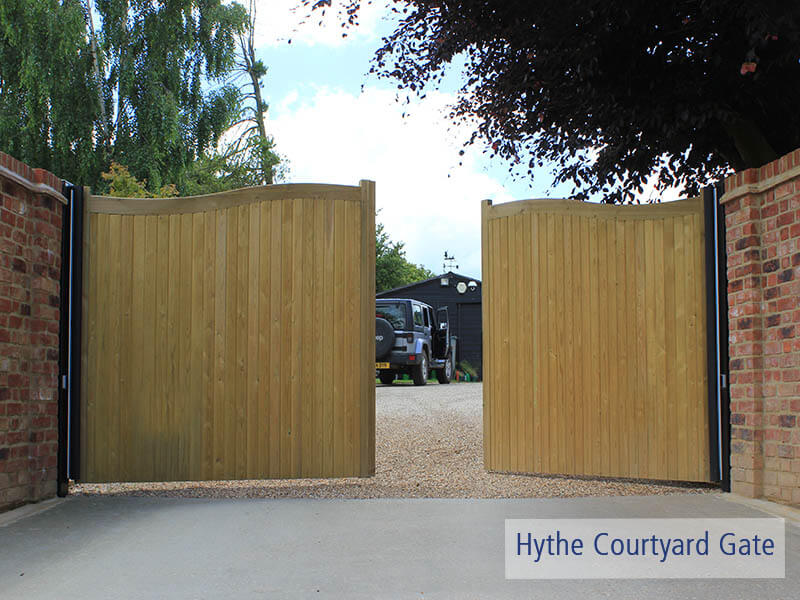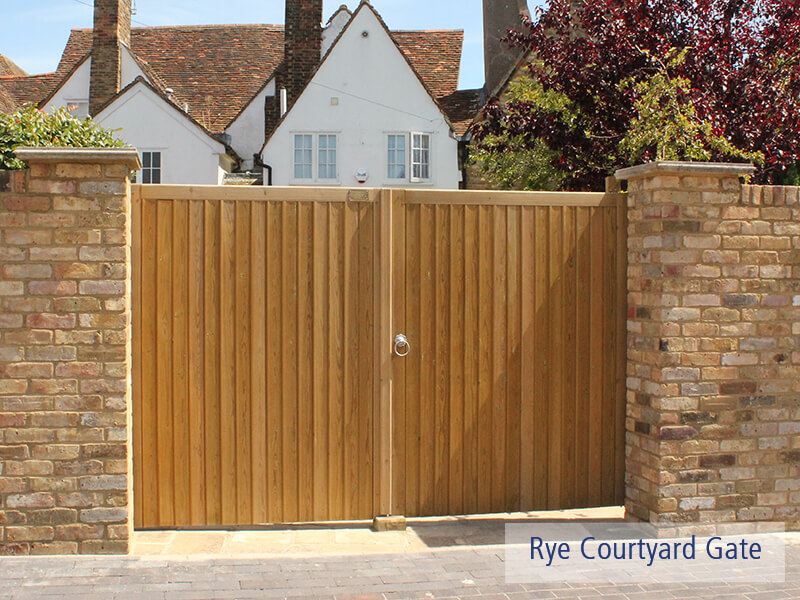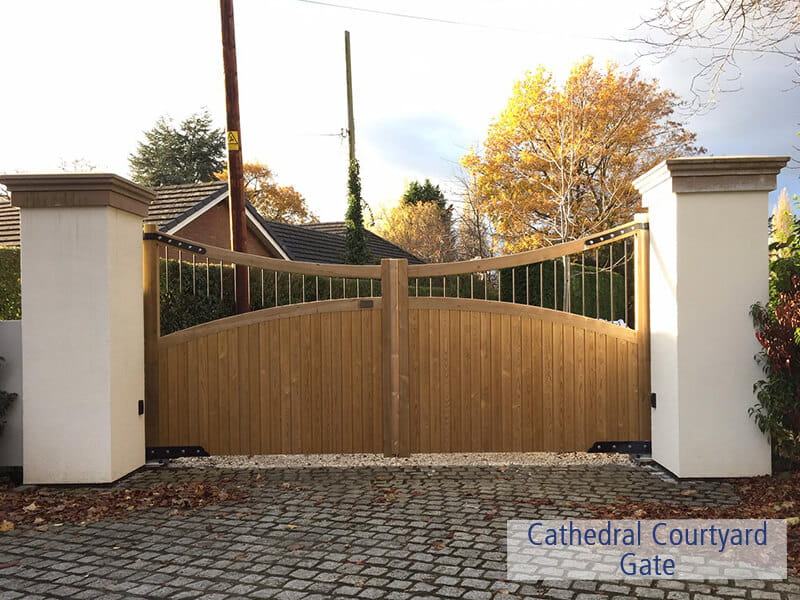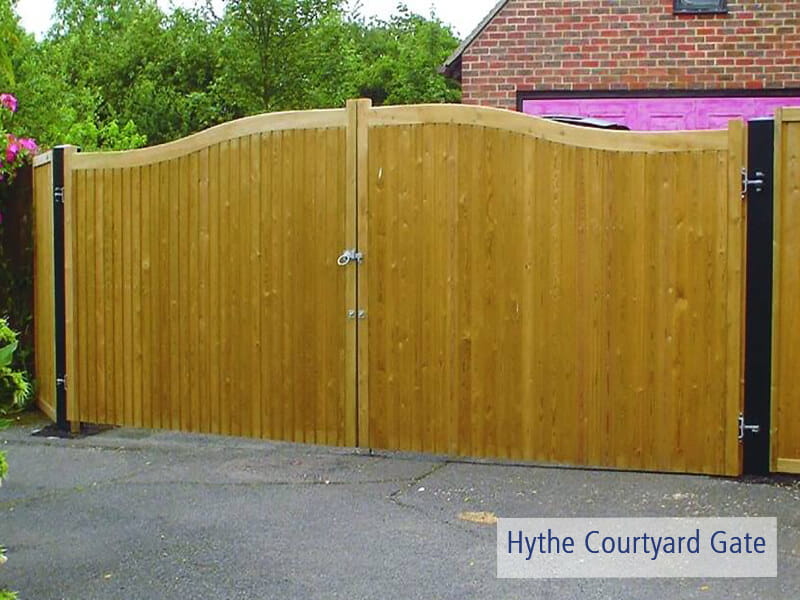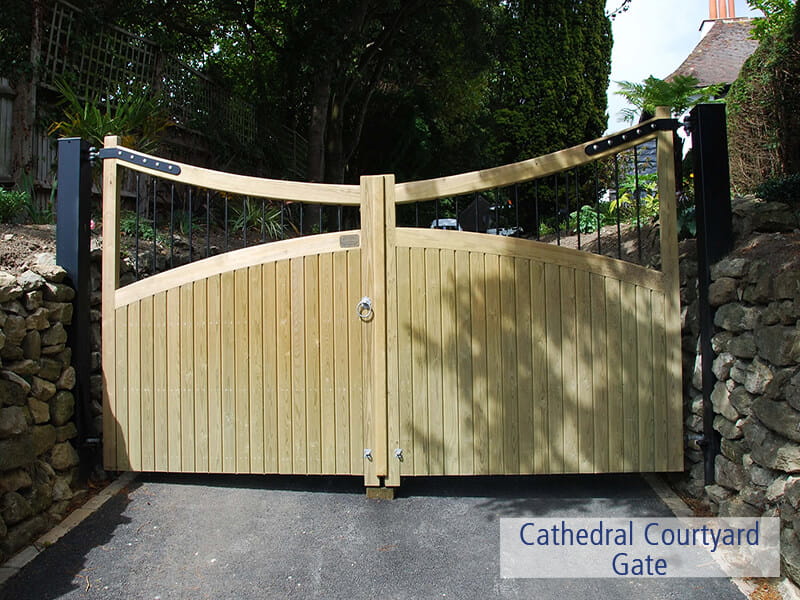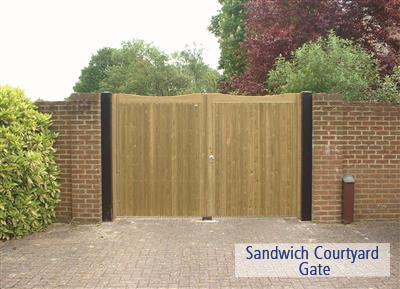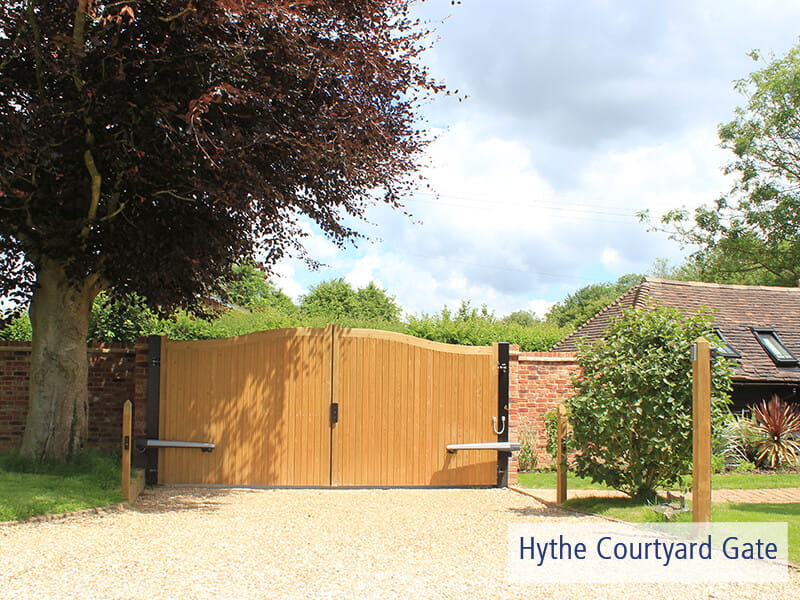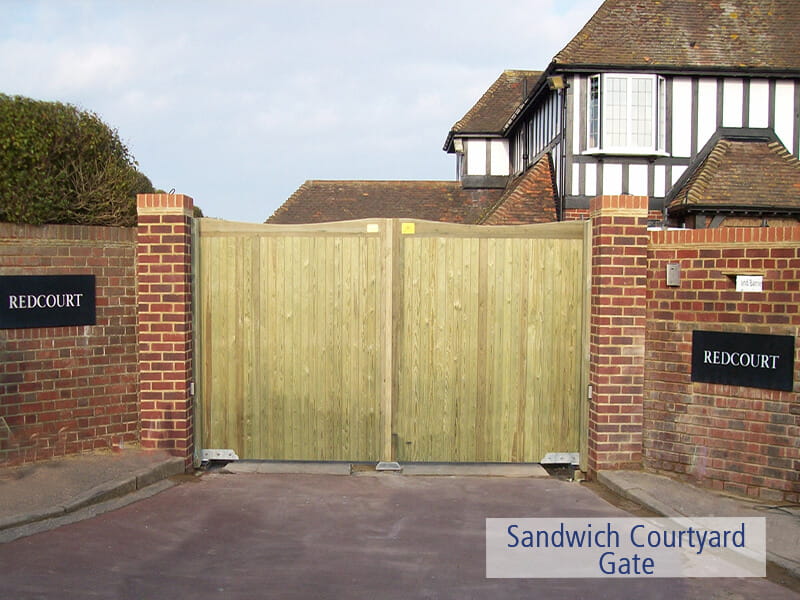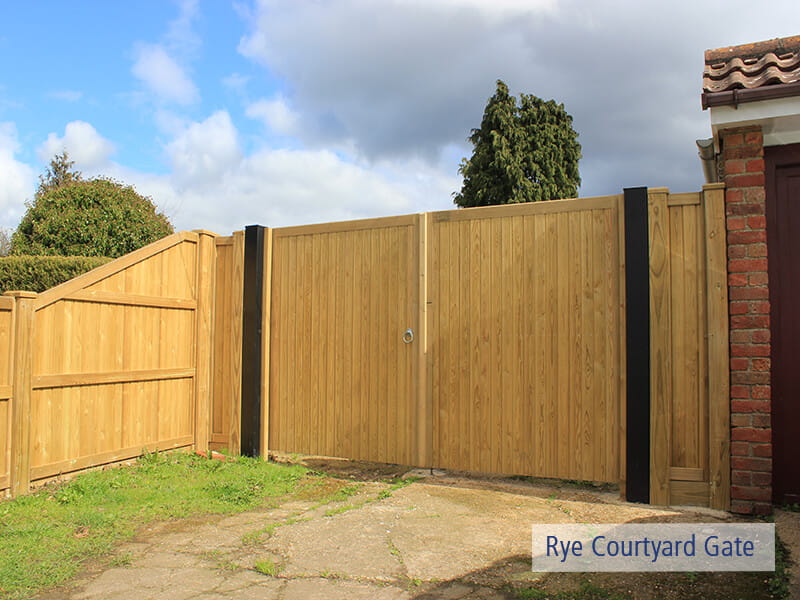 Courtyard Gates
Courtyard Gates
All fixings are stainless steel and galvanised
Clad on both sides, so they look good from both inside or outside
Posts are supplied galvanised as standard.
Additional polyester powder coating available in a variety of colours
Heavy duty drop bolt - Lockable
Optional key locks available on request for added security
Can be custom built to exact width available, please call to discuss
Select the type of gate you want from the drop down
Delivery
We aim to deliver most orders within 30 days
Due to high demand our lead times may have increased meaning you may have to wait longer for some products to be delivered. We recommend you do not plan your installation date until the product has arrived. We will inform you of the estimated delivery week/ lead time when we have processed your order or for our latest lead times, please call.
See the Jacksons Difference
Courtyard Gates
Our courtyard gates are designed to grace any driveway, every gate features a galvanised steel frame to prevent twisting and provide added security against vandalism and intruders.
Note 1: For domestic 'supply only' courtyard gates it is essential to purchase our gate posts as these are designed to provide the strength required for a trouble-free service life. If you are considering installing onto your own posts or into brick piers we recommend seeking advice from a qualified engineer as to the suitability as these gates are very heavy.
Consideration should be given to weight and wind loading.
Note 2: Our courtyard gates are supplied as standard manufactured for manual operation, they can be automated but please call us to discuss your exact requirements before ordering.
Note 3: We do not recommend hanging courtyard gates between posts, due to the gap that this will create. We therefore always recommend hanging gates behind the posts, please contact us to discuss your exact requirements.
We manufacture all of our timber and metal gates in our own workshops and can therefore offer gates that can be custom built to your exact size and specification requirements whilst ensuring that the product is of the highest quality.
We can also offer a full installation service including a range of automation options, automated gates are also supported by our skilled team of automation engineers.
Please call or submit an enquiry via are form to discuss courtyard gate options with our sales team
Gate Automation
For automation options, please call to discuss. Alternatively, read more about gate automation using the button below
To download our installation instructions, click the button below
Fill out an enquiry form using the button below and we will get back to you with your project request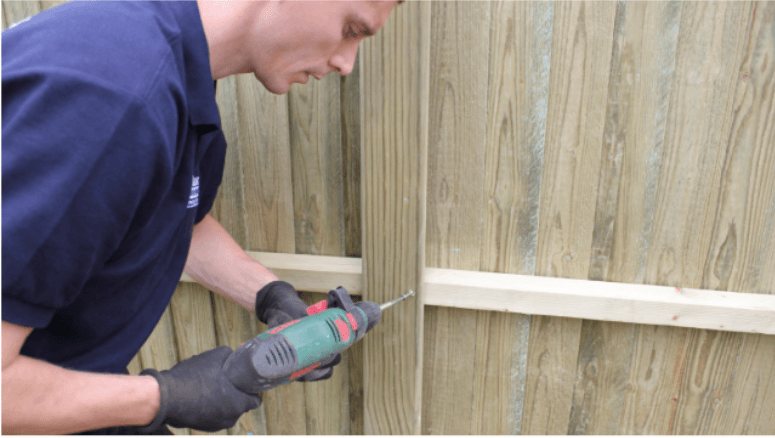 Delivering an exceptional fence installation service
Approved Installers Network
Our network of Approved Installers are high skilled, carefully selected, reputable fence installers who we trust to install our high quality timber products to the highest installation standards. If you are interested in installation by one of our Approved Installers please click "Add installation to basket" below. We will be in touch shortly after processing your order to discuss installation.
Products in Courtyard Gates
Buying multiple products?
Just update the quantities of each item you wish to buy and click 'Add all to basket'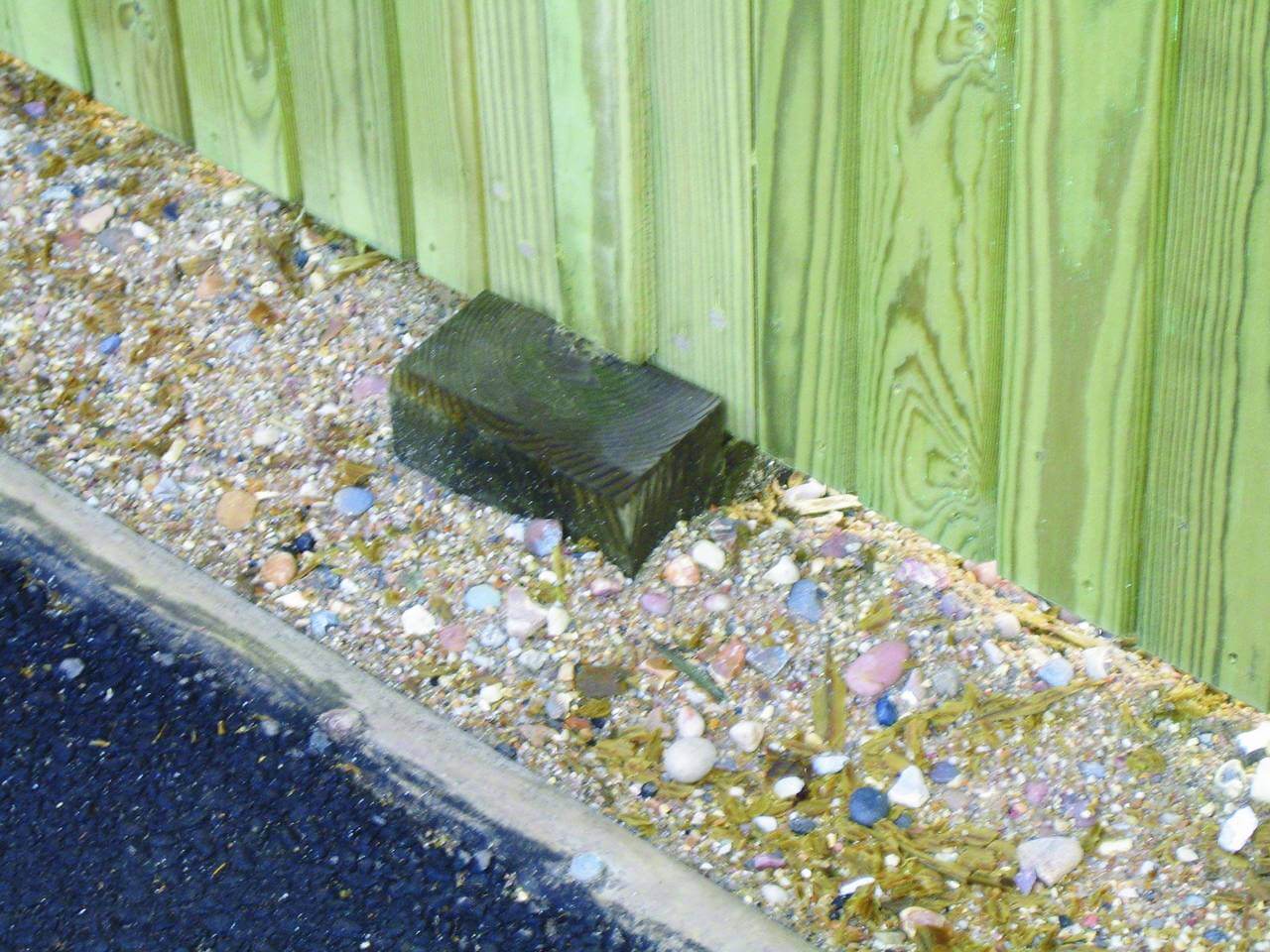 Buying multiple products?
Just update the quantities of each item you wish to buy and click 'Add all to basket'
Related Products
Jacksons Fencing have a large range of related products, all complete with our 25 year guarantee. If you cannot find the item you are looking for, please do not hesitate to call our friendly sales team.
Shopping with us
We offer the longest guarantee in the industry for manufactured timber products.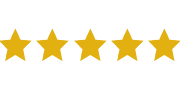 QUALITY, SERVICE AND VALUE
Established for over 75 years, our staff are ready to help with a wealth of knowledge and expertise
Find out more

Guaranteed peace of mind
Find out more about our market leading 25 year guarantees for service and timber treatment
Read more

Apps & online planning tools
Use our online tools to plan and price your Fencing, Gate or Decking project.
Get Started
Featherboard Fence Calculator
Enter the run length and height, to calculate the items required:
Calculate
You will need bays consisting of posts, pales, rails and Gravelboard(s).