16/10/2017 12:00 AM
When it comes to choosing a fence it's like most things in life - the better you plan the better the end result.
The first thing to do is ask to yourself: "Exactly where do I want the fence and what purpose do I need it to serve?"
Are you looking to improve your garden, keep pets enclosed, or perhaps security and privacy are key concerns? Whatever your goals identifying what you need your fencing to do will ensure that you get a practical fencing solution that's pleasing on the eye.
Maximum heights allowed. It's worth knowing UK planning laws require planning consent for fences over 2m high, Jacksons standard panels are 6ft high (1.83m) which when installed with the protective gravel board (150mm) brings you up to just under 2m. There is a short guide covering do I need planning permission to put up a fence?
Here's a handy conversion table with different heights:
Panel conversion table
6ft = 1.83m (1830mm)
5ft = 1.52m (1520mm)
4ft = 1.22m (1220mm)
3ft = 0.91m (910 mm)
2ft = 0.6m (600mm)
1ft = 0.3m (300mm)
Where to install your fencing
If you're looking to decorate or demarcate your front garden or driveway, a lower height fence panel may prove effective, whilst complementing your home's exterior design. There are a range of ideas such as our Palisade Concave panels.
For the back garden, taller fencing is often preferred, usually to give added privacy and security.
The right level of security and privacy for you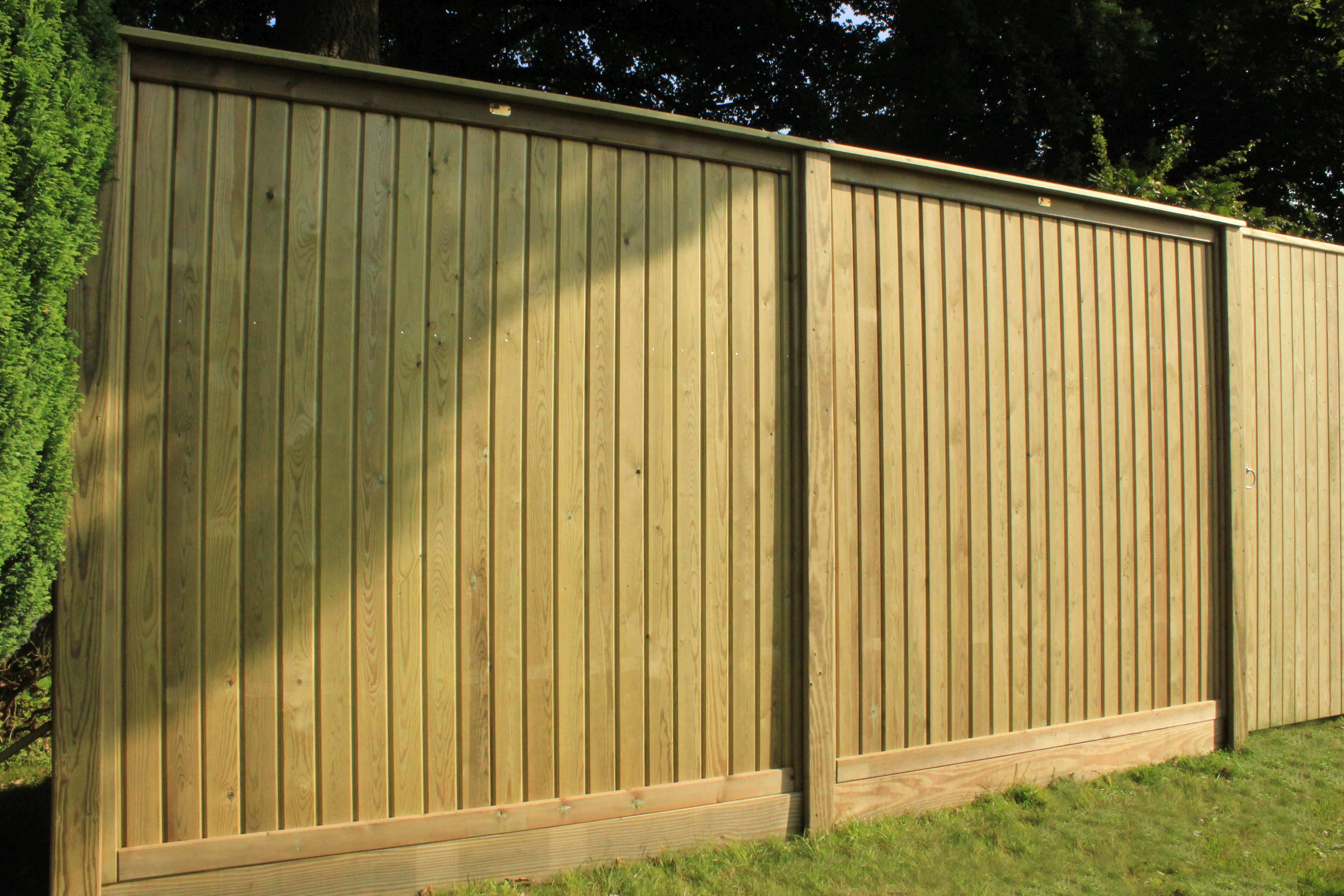 For total privacy choose solid, tall panels with no space between the boards like our Tongue and Groove Effect premium panels.
Solid style panels offer added strength compared to semi-solid style fencing as well as greater noise reduction. They are also hard to climb over so offering increased security.
They come in heights up to 1.83 metres (6ft) and you can add railing topper panels. If installing these, please check with your local planning team to check you don't need additional consent.
Home owners with detached and end terrace properties often find these options are ideal for the extra peace of mind.
Police advice is to ensure all fencing; particularly fencing to the rear of your property is kept in good, clean, maintained condition to help protect properties from being burgled. Choosing a fence with a 25 year guarantee, like all of Jacksons Fencing should ensure your fences remain in safe, secure and attractive condition for years to come.
What style are you trying to achieve?
Our stylish Hit and Miss fencing panels are ideal if you are aiming to create a contemporary garden. The main benefit of hit and miss panels is that you and your neighbours both profit from a good looking fence as both sides are the same.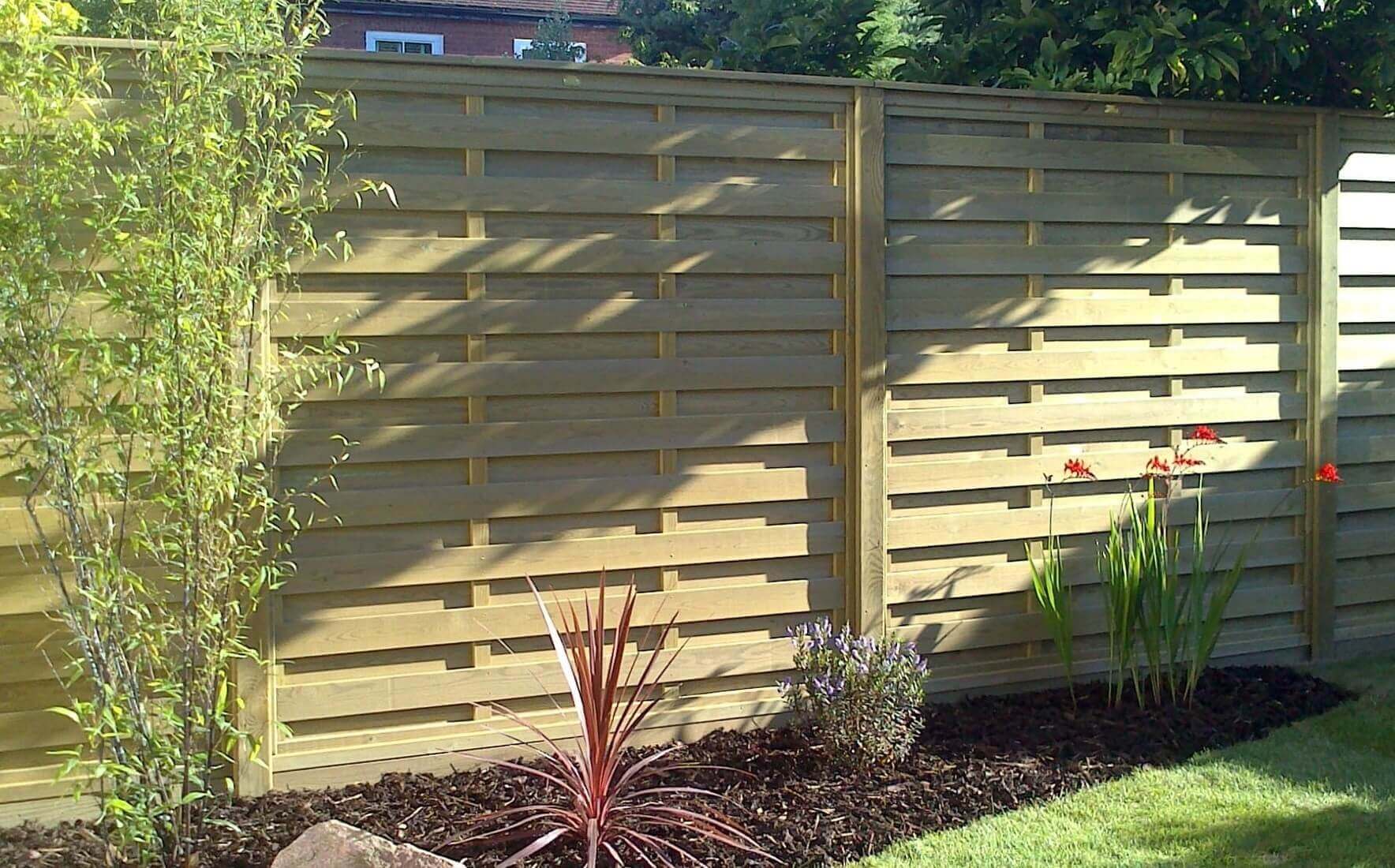 Perhaps you're creating a traditional garden and there's a wealth of fencing styles that are suitable for this from Tongue and Groove or Featherboard, one of the most popular fencing styles.
Light and Wind
How much light do you get in your garden? If shadows casting over your garden are a problem then a fencing option with gaps between the slats offers increased light over solid fencing. We have a range of semi-solid options which let light and air into the garden, whilst giving you the sleek and modern good looks suited to contemporary gardens.
These include our popular Venetian panels, Palisade Paliframe panels and Woven panels, which all combine beautiful design with the benefit of letting more light in.
Another alternative is to have a solid panel with a trellis or topper to allow light through too.
Keeping Pets Safe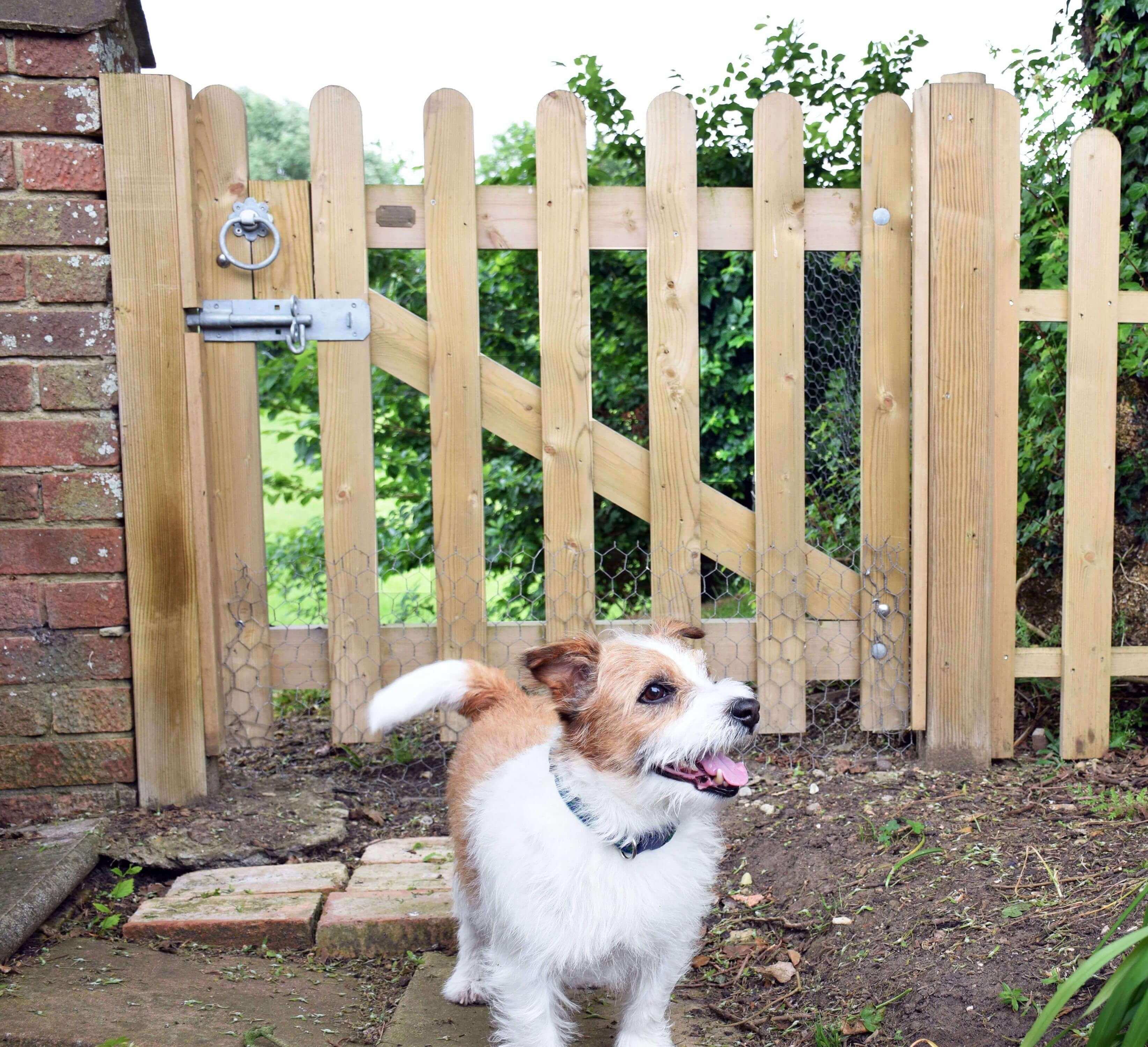 The UK is a nation of pet lovers. As any experienced dog owner will know you, dogs and other pets love to roam. Here Rufus the dog was stopped getting onto fields by Jacksons Palisade fencing with a matching gate.
The main things to consider are the size of the gaps within fencing panels (make sure they're not big enough for your dog to fit through) and the height of your fence - is it higher than your dog can jump?
Call us today on 0800 408 2234 or browse our website to find out more about how we can help you choose the right fencing for your garden. We've a handy fence builder tool here which makes calculating your fencing needs a breeze.