12/09/2017 10:10 AM
There comes a time in your life when you just want more. More time to relax with your family and friends and, most importantly, more space to relax in.

But space comes at a premium. So if you want to make your garden look and feel bigger, here is a range of ways you can use fencing to play with the space and get the right result for you.


Light is everything
As with any space, it's vital you consider lighting in your garden.

You can use fence panels with small gaps between the horizontal slats to allow more light into your garden which will make it appear spacious and more appealing.

Fencing like our Venetian panels are ideal for creating a lighter garden as they let light through their horizontal slats which can produce bands of light and shade to dramatic effect.

Fencing such as our Louvre panels offer gaps cut at angles, unlike the straight sided slats of our Venetian panels, so you get extra light but with added privacy.

Similarly, for that extra bit of privacy you could choose Venetian Hit & Miss panels. They have horizontal slats on both sides of the panel, fixed in an alternating pattern meaning visibility tis greatly obscured, however, light and air still pass through, helping to improve the lighting in your garden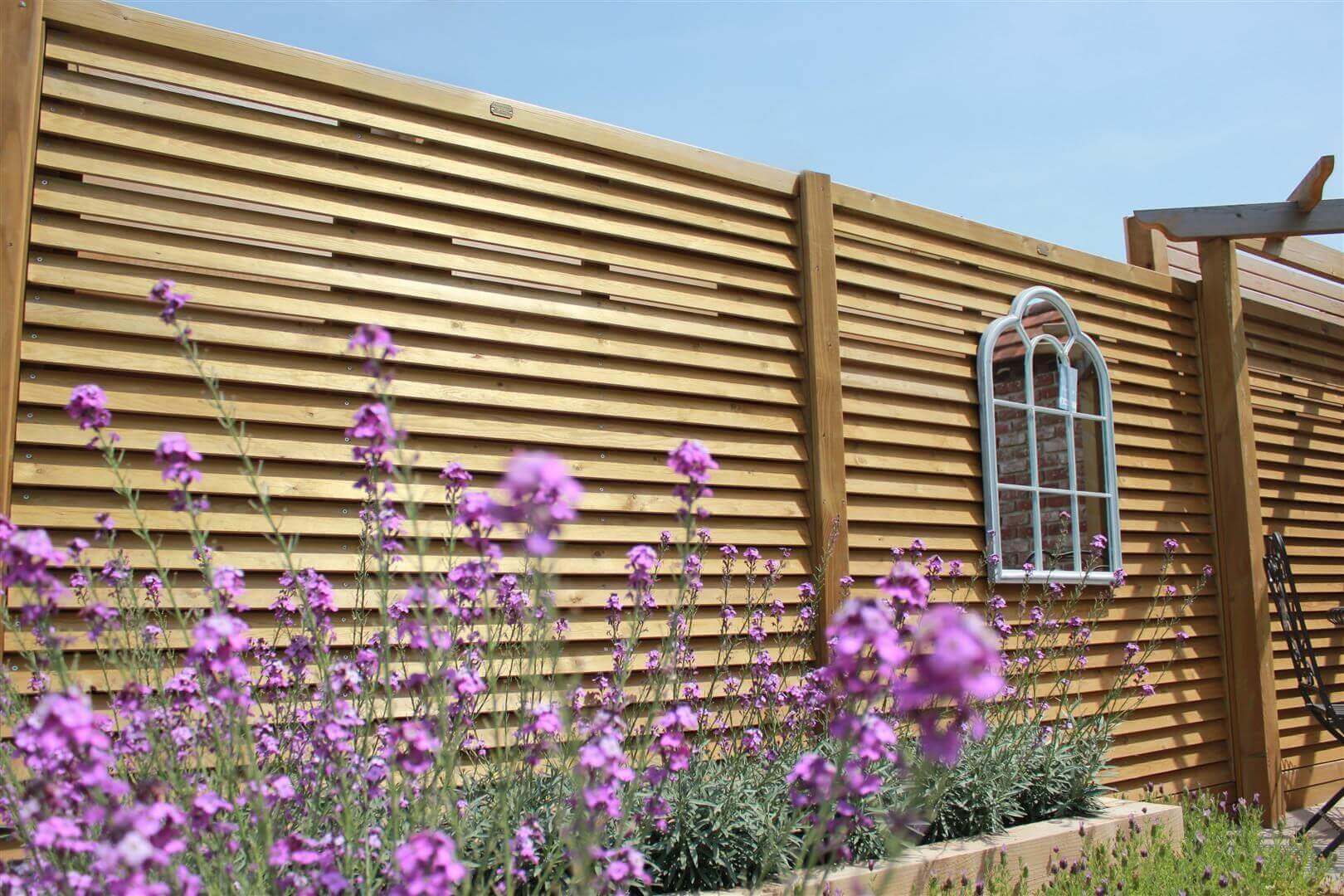 When you're playing with space, use perspective to your advantage
If you have a long, thin garden break it up into smaller spaces and don't have a path running right down the garden, which will lead the view from your house.
Instead think about dividing your garden into distinct areas which will each catch the attention, then connect each area.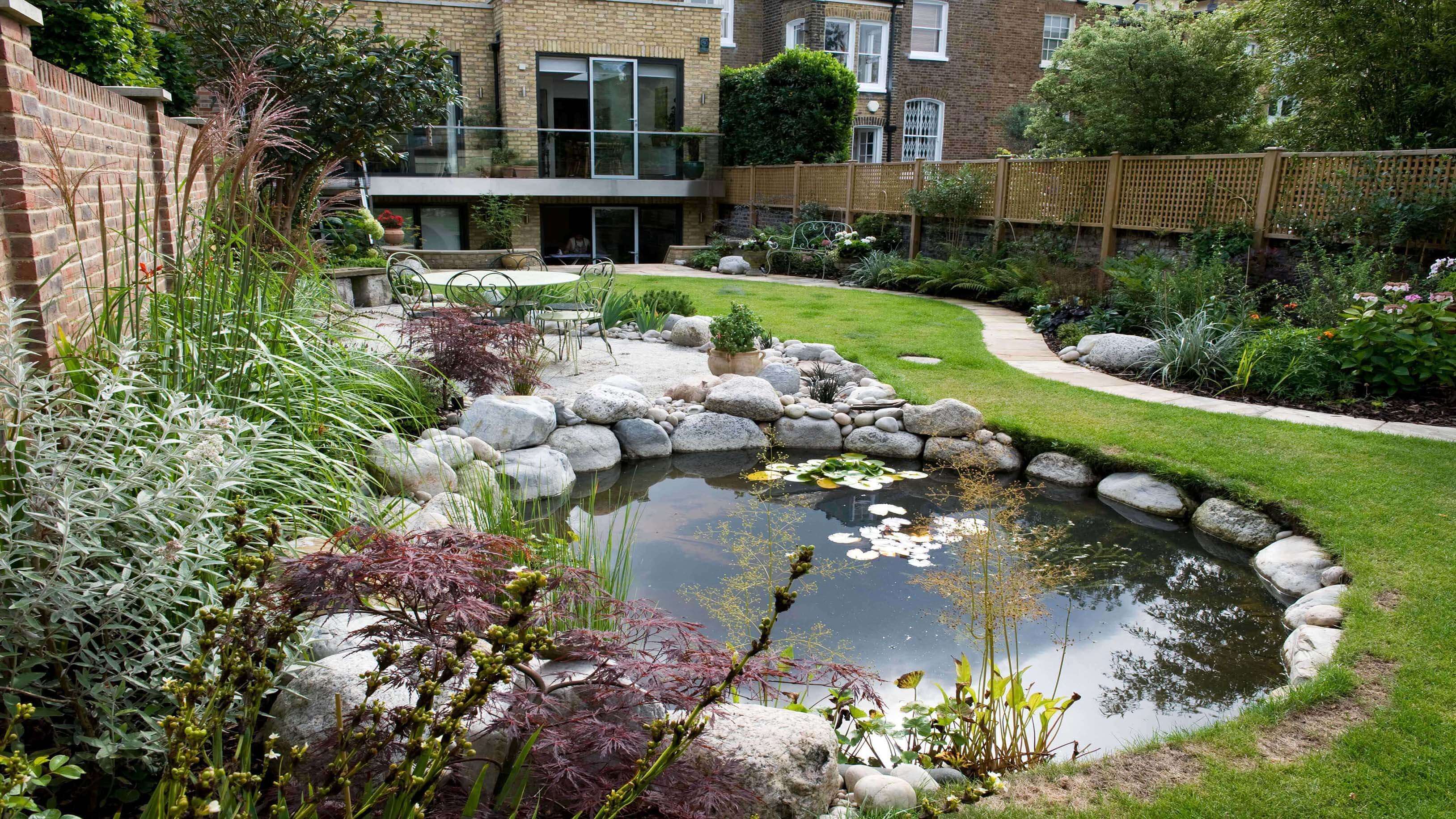 Another clever trick to make a garden seem larger is to use horizontal lines to split up the space. Garden designer Peter Reader uses this concept to great effect in this Hampstead garden.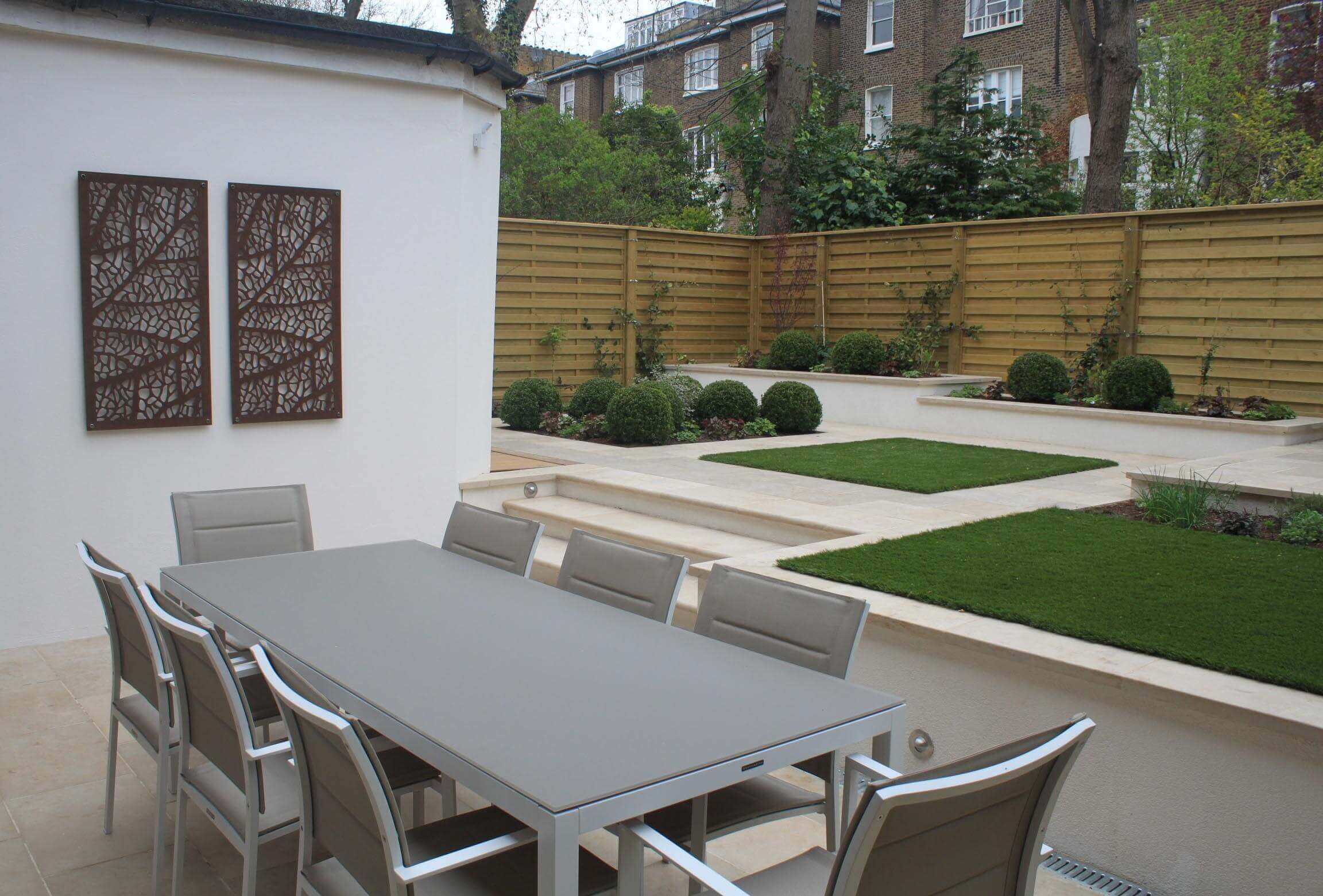 Alternatively,
if you think about dividing your garden with a diagonal line you will focus the eye on the longest length in your garden and create interesting triangle spaces to use.

To achieve this you can use fencing panels that let light flow through your garden, like those mentioned above.

You can also opt to use a classic design of garden fencing like our Palisade fencing (aka picket fencing) or pick from our wide variety of Trellis (to divide your garden into separate areas.


Plan ahead for the best results

Think long-term when you're planning how to use fencing to make the most of the space in your garden.

You should always look for high-quality fencing materials that are long-lasting and secure.

All of our products have a twenty five year guarantee. And they are all made with the handmade quality you expect, whilst also offering the security you need for you and your family.

Give us a call today or pop into your local branch to find out more about how we can help you find the perfect solution to utilise the space in your garden.