20/09/2016 12:00 AM
Garden landscaping company Landart Design were briefed by the client to deliver a modern outdoor space, making the most of the awkward triangular shape. Prior to the completion of the project the previous layout was small and dingy, and not the type of garden that encourages you to be outdoors.
The clients showed the project manager at Landart photos of projects they liked, highlighting the quality and type of materials they were keen to be included in the final design. Some of the clients ideas involved bespoke hardwood or western red cedar, horizontally slatted fencing and premium sawn stone paving. These are luxurious materials so the challenge was to delivery an uncompromisingly high-end finish in our design, within the clients' budget.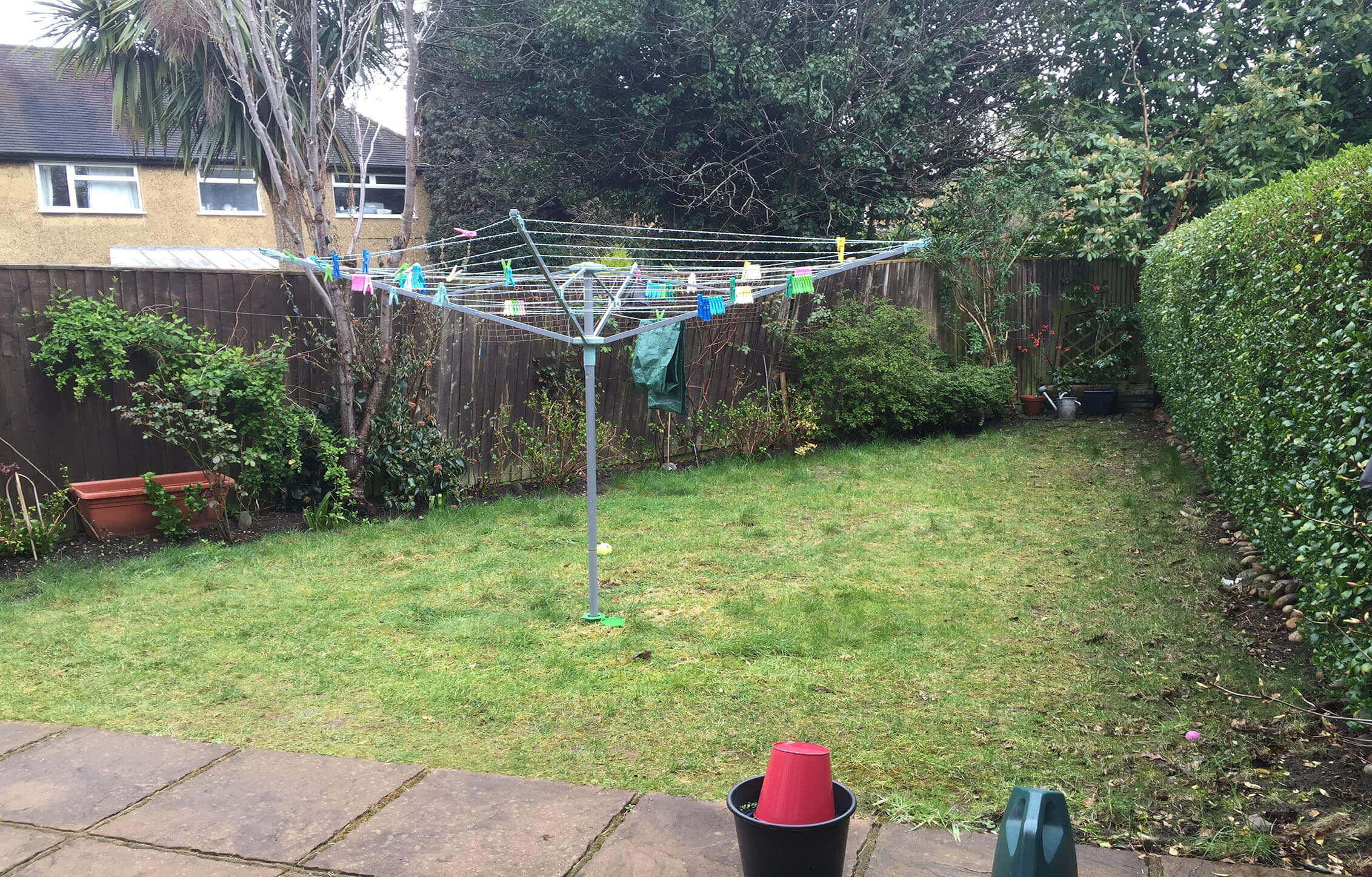 The horizontal style fencing was a central design feature, so instead red slatted Cedar timber fencing, the project manager showed them our Venetian fence panels, these have the same horizontal modern looks and are a very strong durable softwood alternative, especially as they come with our Jacksons 25 year guarantee.
They liked the concept, but were not so keen on having a semi-solid panel in the end, preferring the idea of a solid panel that provides more privacy. The clincher was when they were shown Jackson's Tongue and Groove fence panels, used as a horizontal panel. As the fence actually extends all the way around the side of the property, they opted to replace the entire fence with the Tongue and Groove panels, rather than just the rear garden area.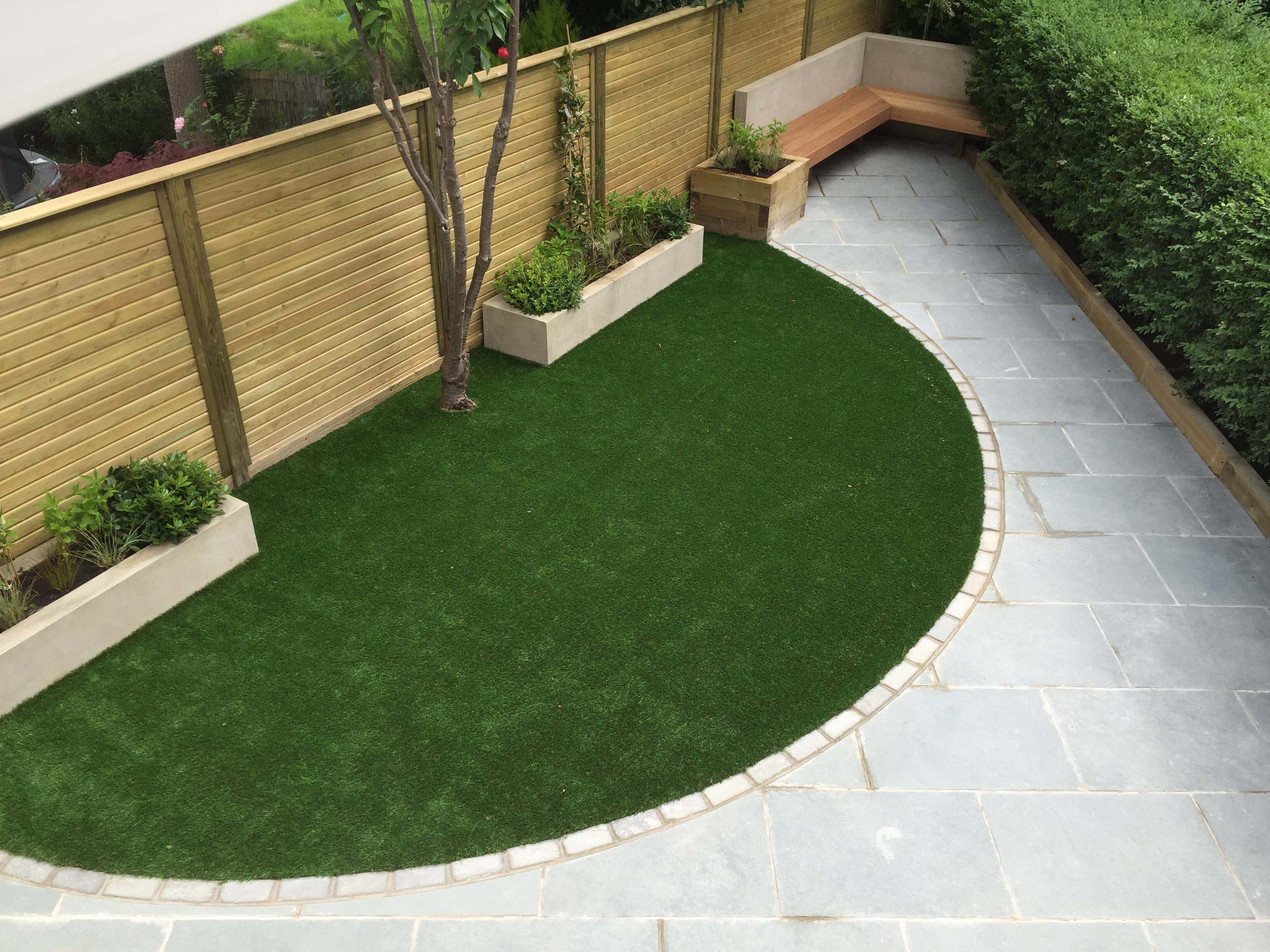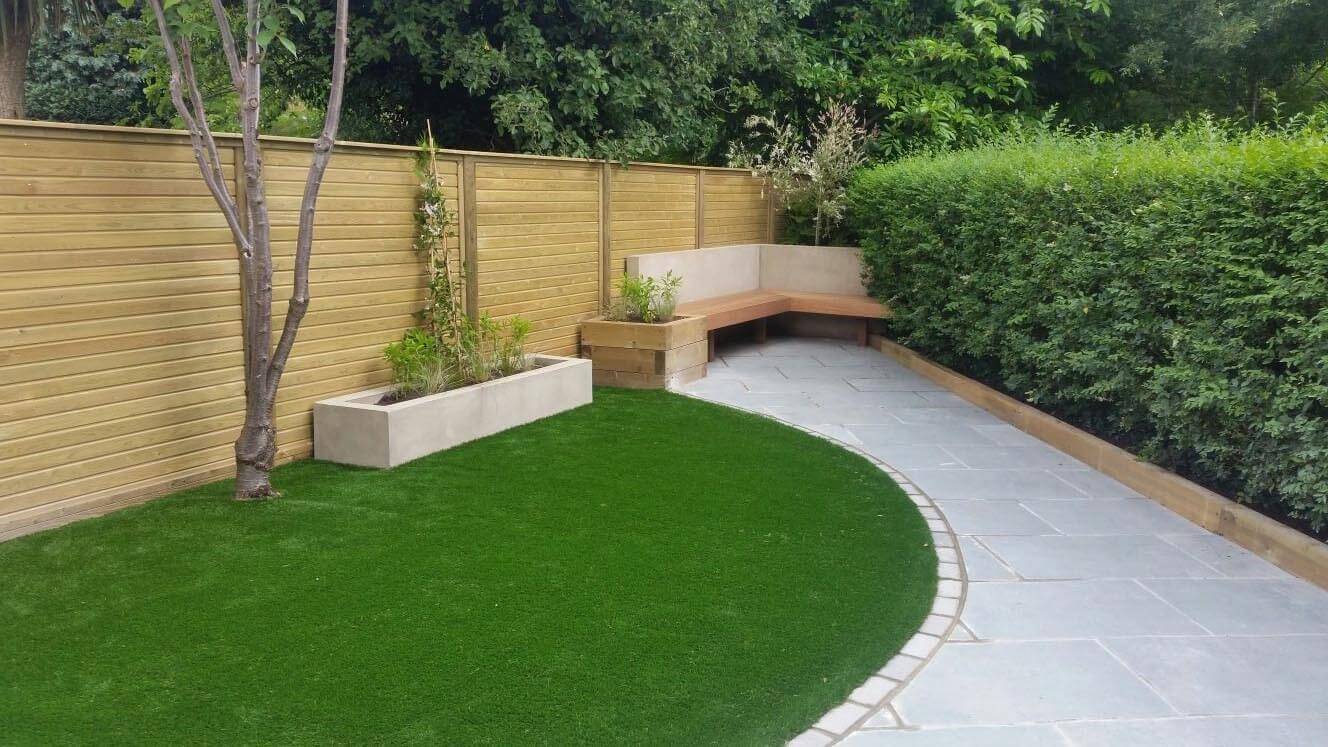 The use of artificial lawn came up during early discussions as an effective way to make full use of the available space for entertaining friends, as well as to provide a 'green area' that would be useful all year round for the children to play on. It is low maintenance and never gets muddy or waterlogged, even in the middle of winter.
The clients were delighted with their new designer garden.
Fence Comparison Tool
Compare all the different types of fence panels we offer using our handy comparison tool.