20/04/2020 02:56 PM
Your front garden fence plays a pivotal role in the first impression of your house. You have to have some kerb appeal and the importance of a front garden fence is not something to be overlooked.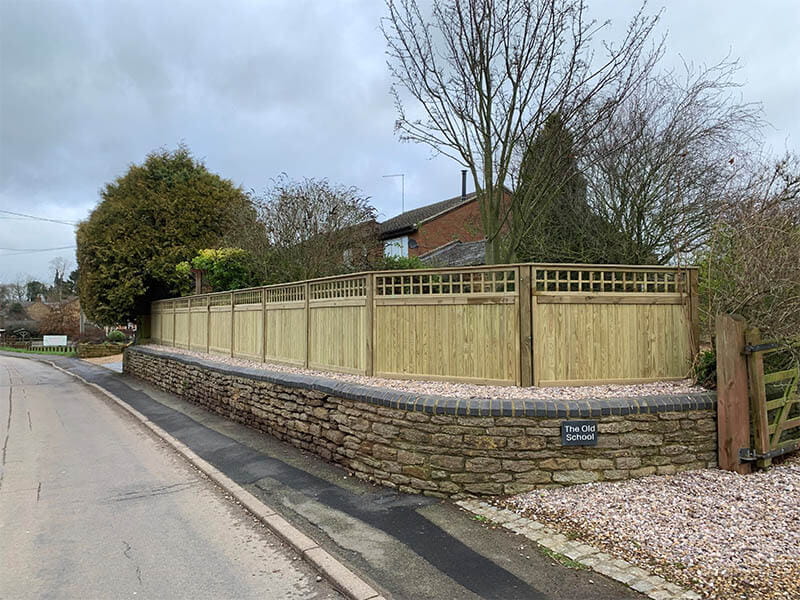 Owners of a beautiful property in a rural town of Northamptonshire decided it was time to remove a large conifer hedge that was dead in some places and instead opt for a more manageable, and much less maintenance. We find many households make the change from existing hedging to fencing in search for an easier life. There is no need to trim your fence every year and as its guaranteed for 25 years, it's made to last and won't need replacing in a short amount of time.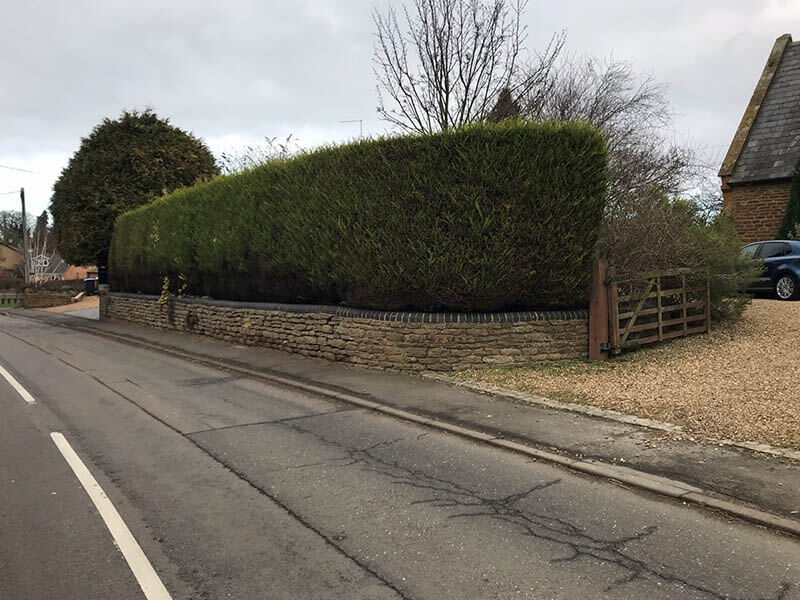 The owners enlisted our Approved Installer Formosa Fencing to remove the hedge and install a fence which would help give them a more stylish and manageable front garden. Formosa Fencing are based in Southam, Warwickshire and have been the fencing world for over 10 years, specialising in domestic and agricultural fencing.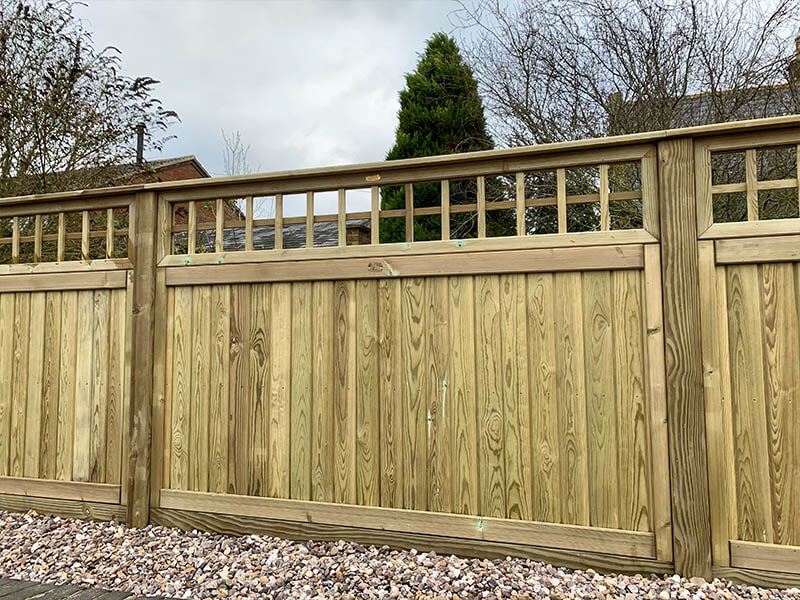 As the stone wall already provided a higher level, it was only necessary to install a shorter panel. This opened up a variety of options in terms of panel combinations. By combining two panels you are able to create a unique panel that suits your individual style, complements your garden design and meets your garden requirements. In this case, the classic combination of a solid fence panel with a trellis topper was chosen. This owner decided on Vertical Tongue and Groove Effect panels, which offer ultimate privacy, paired with Premier Square Trellis. A popular combination with taller variations as well, with this panel combination you do really get the best of both worlds.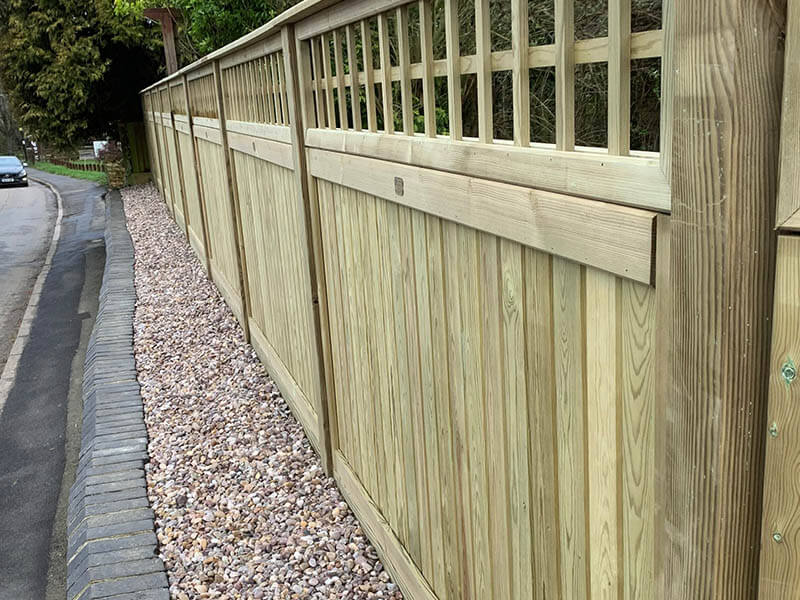 Due to the house and garden being on a higher level than the road, the view out from the house is uninterrupted but the view from the road side is completely blocked improving the level of privacy. Utilising fence top trellis is a great technique to keep your garden feeling open and light whilst also adding additional height to your fence. Explore our fence topper page here.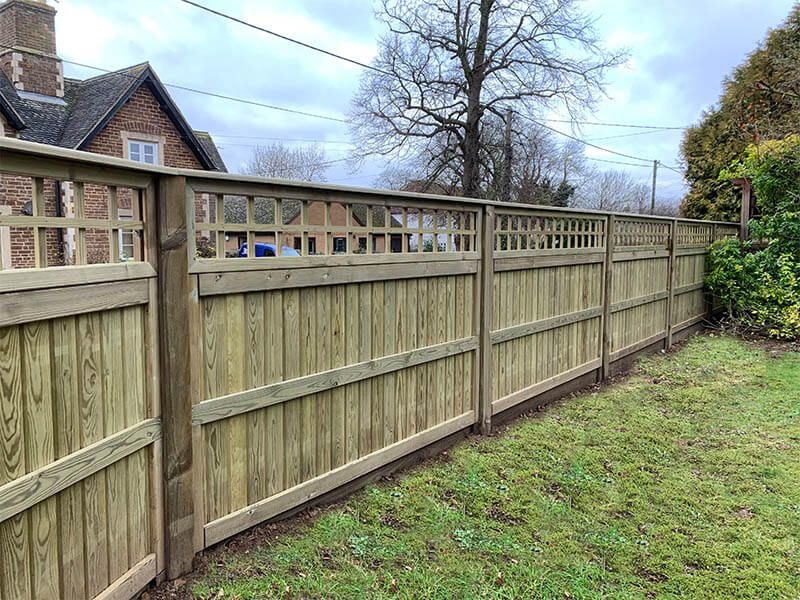 Installing a trellis topper is easy with our slotted Jakpost system. We have designed a system that allows our panels to simply slot into the post; it then just has to be screwed in place for improved security.
The owners were delighted with the transformation.