13/04/2018 02:31 PM
There's nothing better for kids than playing outdoors in summer, whether they're clambering on slides and swinging on monkey bars or cooling off in a paddling pool. Unfortunately, accidents can happen in the garden, as anywhere - so how can you ensure your little ones are kept safe when playing in the garden?
Light and Shade
One simple - and often overlooked - way to keep kids safe outdoors in hot weather is to ensure there's plenty of shade. Small children are particularly susceptible to overheating and sunstroke; placing umbrellas above them, regularly applying sunscreen and avoiding spending too long in direct sunlight between 11am and 2pm will help keep kids cool - and happy.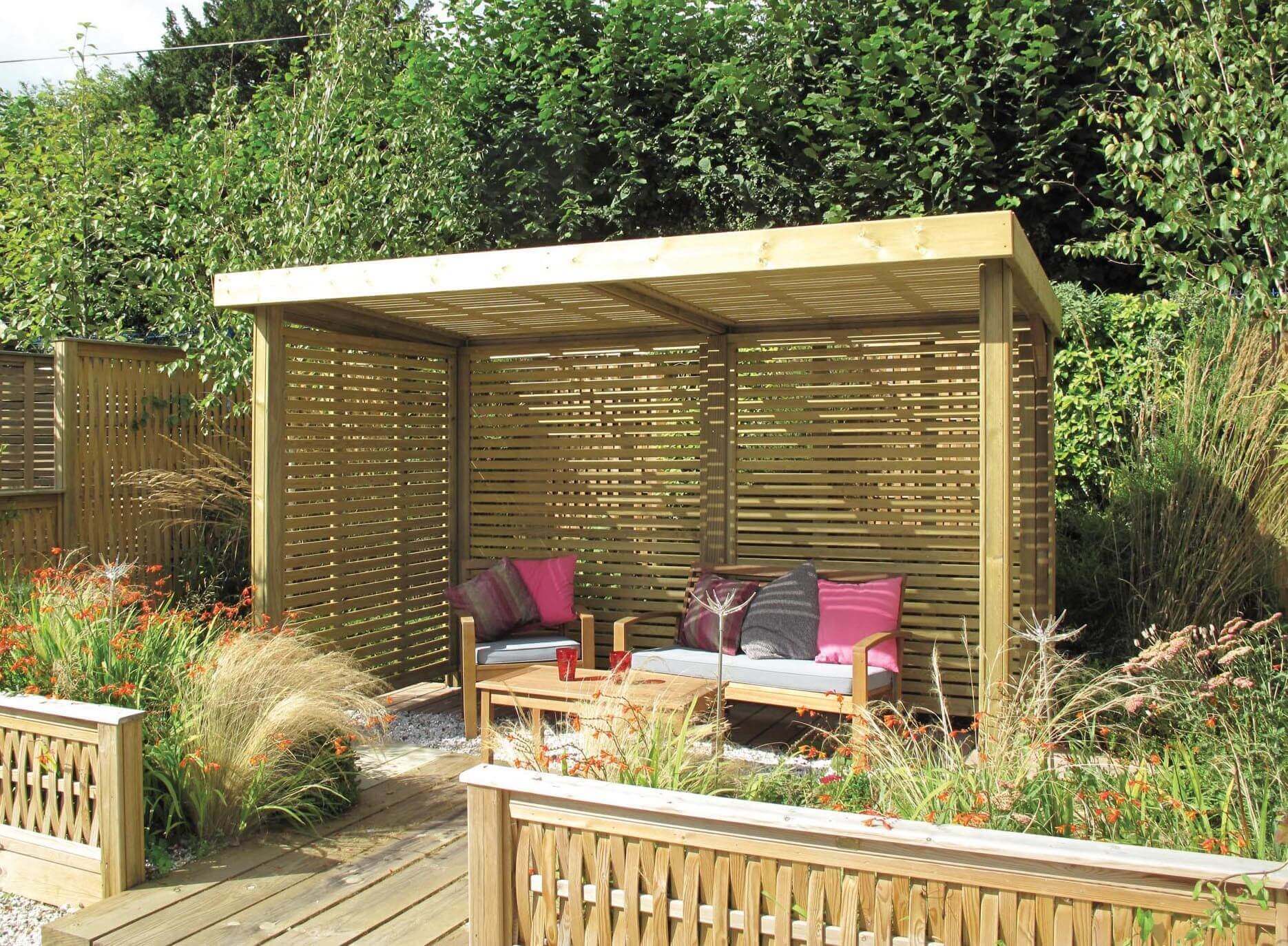 Pools and Ponds
Any body of water on your land, from swimming and paddling pools to ponds large or small, pose a hazard to youngsters. When unsupervised, the water should be fenced off so youngsters can't fall in by accident; when in use, an adult should be present at all times to keep a close eye on things.
For ponds, the Royal Society for the Prevention of Accidents (RoSPA) advises installing a grille or mesh over the pond, ensuring it is secure, above the pond surface and able to bear the weight of a child.
Play Equipment
Before letting youngsters loose on play equipment such as swings and climbing frames, it's wise to carry out a quick check. Test structural bars for cracks, ensure bolts are tightly secured and keep an eye out for signs of rust or erosion. In summer, keep in mind that metal play equipment can get extremely hot in the sun and consider steering kids away from metal bars of slides around midday.
Perimeter Security
Preventing kids from wandering out of either front or back gardens is essential to their safety. Consider privacy, noise levels and aesthetics when choosing a fence. Do you need acoustic soundproofing? How tall or short do the fence panels need to be? Does the character of your home need a traditional or contemporary fence style?
Another thing to bear in mind when installing fencing intended to keep kids safe is the spacing between fence panels and pales. Little hands (and even heads) can easily become trapped in between fence posts or rails, so ensure you choose a family-friendly option, like our RoSPA-approved Timber Playtime fencing. With rounded edges, no risk of limb entrapment and an installation method that ensures climbing kids can't gain a foothold, the right fencing could save a life.
Fence Maintenance
Having chosen the right child-friendly fencing solution for your home, you need to make sure they're well maintained. Rotten timber posts and rusty metal pales not only look unattractive, but also lead to unstable fencing and increase the risk of trapping or injuring a child.
Choosing a material that has been treated to withstand the weather, insect attack and rot will ensure your fence lasts for years to come, and also saves you money in the long run. Jacksons unique Jakcure timber treatment provides a 25-year guarantee to all our timber products, and our metal fencing comes with a 25-year service life, too.
To see our full range of RoSPA-approved or child-friendly fencing, visit our website or, to request a quote or site visit, contact us today.