26/11/2020 11:00 AM
What are the reasons for wind damaged fencing and why it may have fallen over
Whilst extreme windy weather will always test any fencing there are steps you can take pre-installation to reduce the chance of it becoming storm damaged.
Poorly installed fence posts lead to wind damage
The most common reason for fence panels falling over in high winds can the fact that the posts are rotten and therefore no longer able withstand the pressure of stormy weather.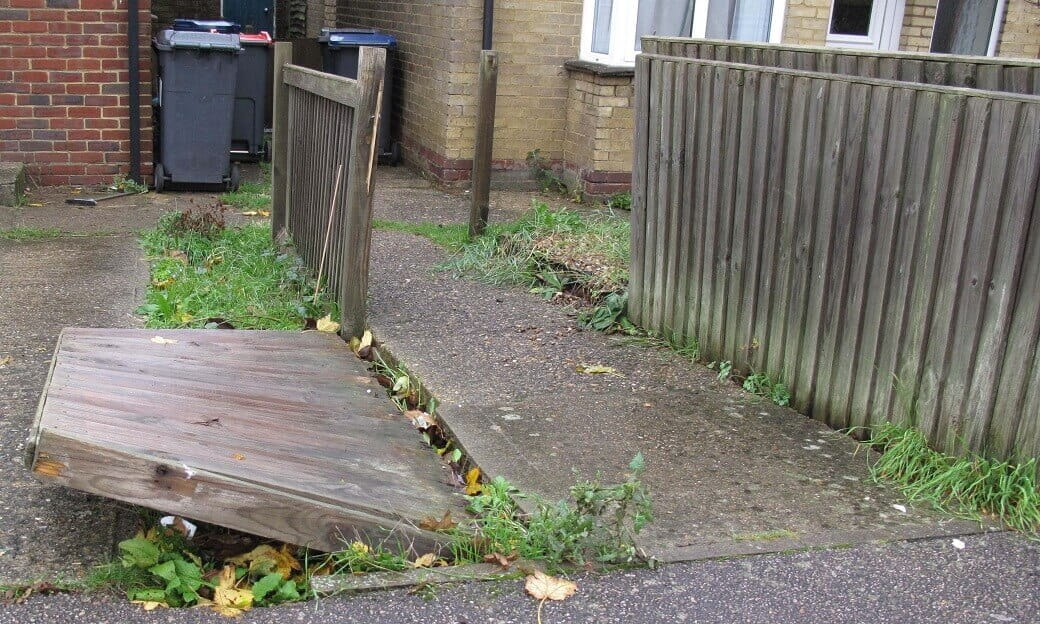 Replace a broken fence post with pressure treated timber or not?
Wood is a hugely important organic material employed across a wide variety of different applications in a lot of different industries. Pressure treated soft wood timber which is destined to be used outside in the ground such as fence posts will, in most cases, outperform a comparable product that has not been pressure treated.
If you have to replace a broken post then installing a product which has undergone preservation pressure treatment designed to protect it from the challenges presented by the outside will prove a shrewd investment. Our fence posts are Jakcure® pressure treated and have been manufactured to last.
We have produced a Definitive Guide to Timber Treatment for anyone who wants to thoroughly research the topic to help make an informed purchase choice.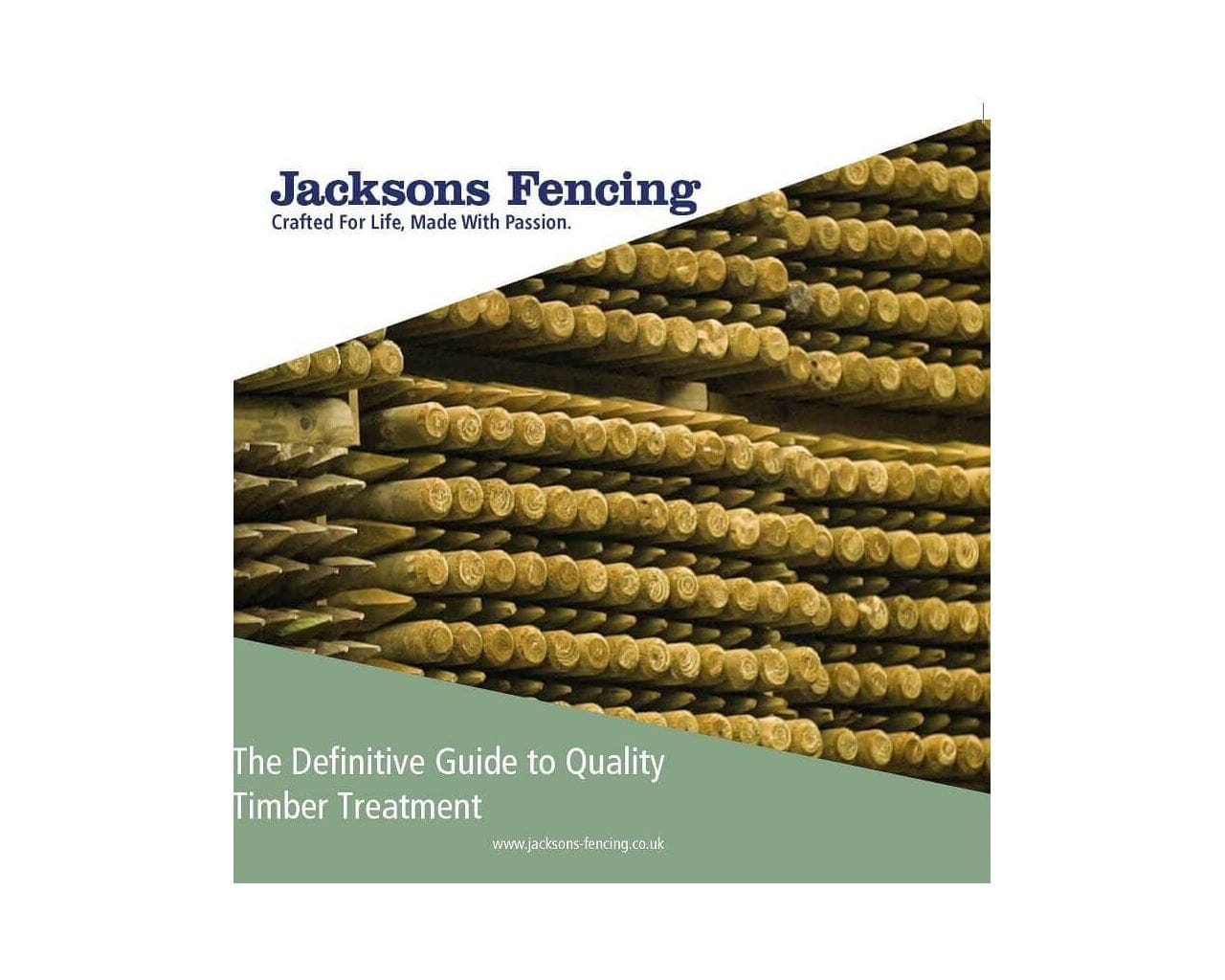 All Jacksons fencing posts undergo the unique Jakcure® timber treatment, which offers a 25-year guarantee against rotting and wood boring pests. The Jakcure® system drives preservative deep into the heartwood of the carefully selected timber (not all species of tree represent a timber conducive to effective treatment), which delivers a highly desirable and long lasting result which are wind resistant.
How to set fence posts that won't rot or blow over
Failure to correctly install the posts supporting the fence can seriously jeopardise the overall stability of the fencing. To create lasting foundations always ensure that the post holes are square or round with straight sides. Don't be tempted to save money on the cost of concrete as this could prove a costly mistake. For a 1.8m fence (6ft) fence each post requires 60kg of concrete to provide a secure base. We would recommend a 2.4m post to match a 1.8m high fence. Posts which have been installed at an incorrect depth can also weaken the fence's ability to withstand high winds. Posts should be set in the ground at a minimum of 600 mm (2ft) - and deeper for higher fences. For example we recommend for mountainous regions using a 2.7m post dug 900mm into the ground.
For impartial advice about the differences between concrete or wooden fence posts see our blog to help you decide which is best for you.
You many also want to consider metal garden fence posts, if you live in areas of high winds, find out more here.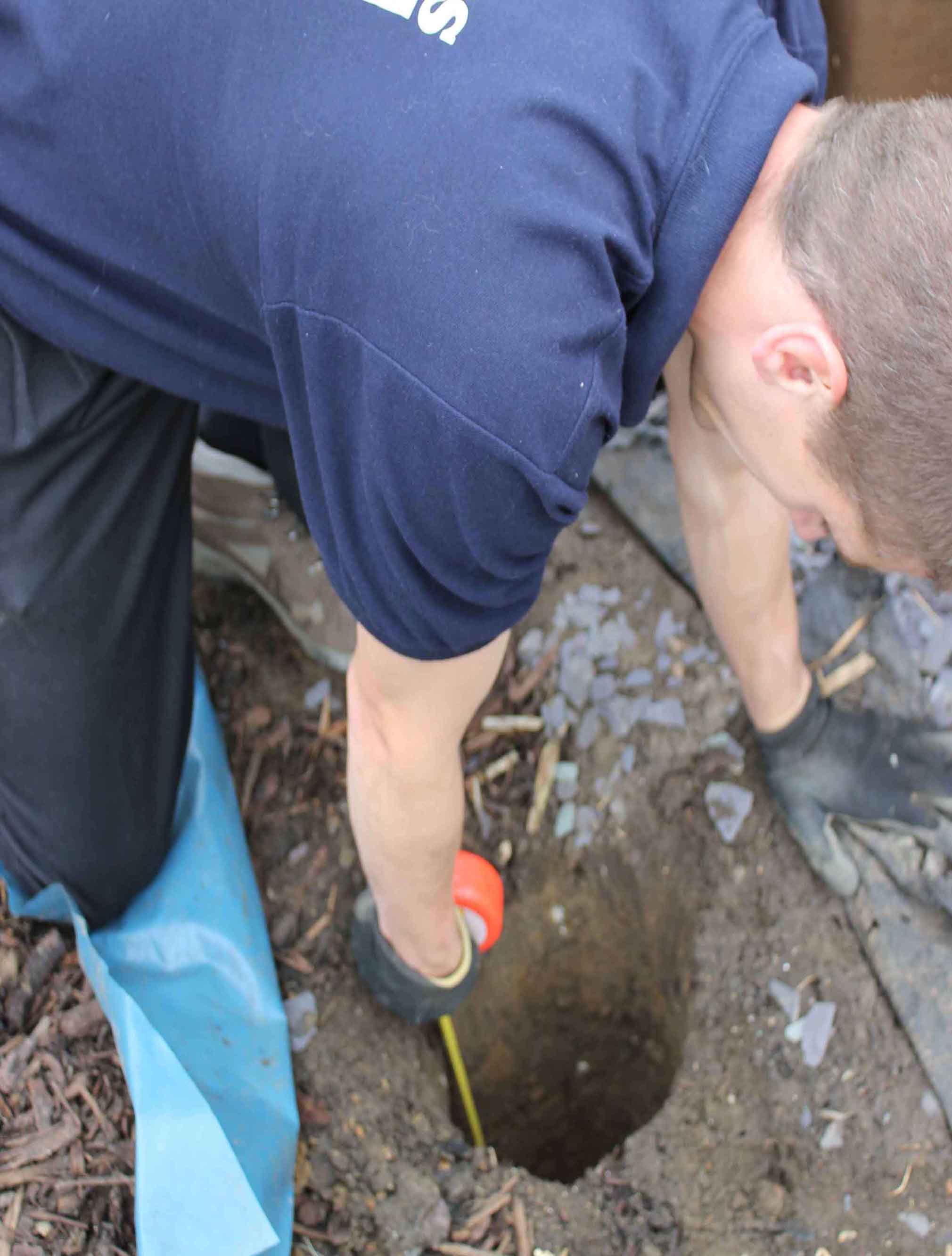 Poorly designed fencing
The basic design of a fence itself will strongly influence its strength and therefore its ability to withstand the challenges associated with the extremes of the outdoors. In addition to the integrity, it is important to source a fence, which is supported by high quality fixings that have been heavily galvanised to deliver added protection. Rusty fixings can also be influential in causing a fence to fail because if the fixings weaken then the component parts of the fence will begin to fall away from each other.
Whilst a DIY store may be able to offer an apparently inexpensive fencing option, in the long term, it definitely pays to invest in a fence or fence panels that has been engineered and handcrafted to the very highest standards to offer an aesthetically pleasing but ultimately long lasting fencing solution.
Lack of fencing expertise - go with an Approved installer
If you need to employ someone to install the fence, always take the time to get an unbiased reference to qualify the standard of his or her workmanship. You should also ask to see examples of previous fencing installations they have undertaken. Sadly, there are many trades-persons masquerading as landscaping or fencing professionals when in fact they seriously lack the required industry knowledge, training, expertise and experience to provide a proficient service.
Jacksons operates a nationwide Approved Installer service, providing members of the public with direct access to a team of highly experienced fencing contractors. All Jacksons Approved Installers have agreed to abide by a unique Code of Practice which ensures an exceptional level of customer care and ultimately a high quality installation synonymous with the prestige associated with the Jacksons brand.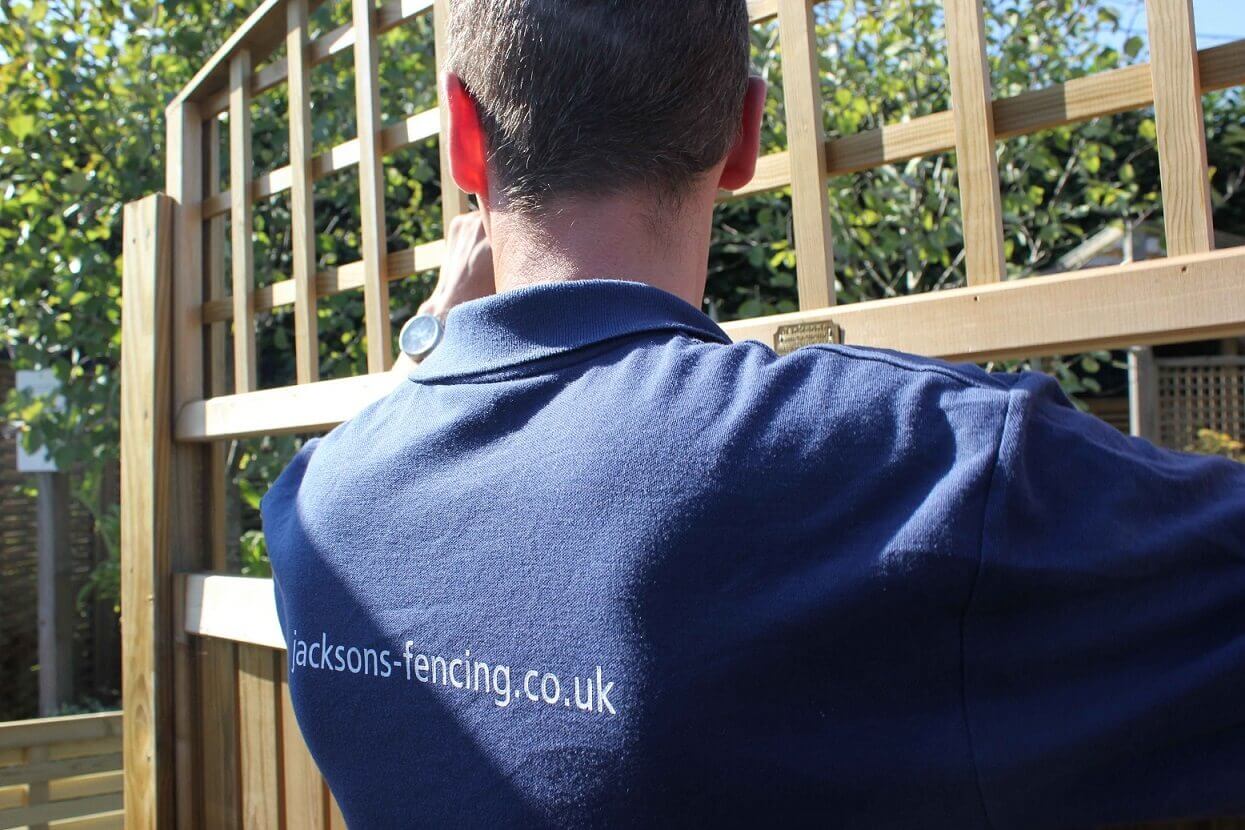 For more information about how you can stand up to the storms visit here.
Fence Comparison Tool
Compare all the different types of fence panels we offer using our handy comparison tool.