11/12/2017 11:51 AM
After many years of pouring creativity and effort into her garden, Rose had a beautiful and established domain, which she described as "countrified." A complete contrast to the empty green patch that came with the brand new house she moved into with her family at the end of June.
" I did not find the new big green patch inspiring at all - but then I went on holiday to Turkey. At the villa we stayed in there was a gorgeous pergola. We spent more than a few happy hours sitting in the blistering sun, with the dappled shade of the plants twinning around the pergola shading us. It was incredibly relaxing and I thought how lovely it would be to have a similar pergola in our new garden. At last I had the inspiration I needed, and the perfect starting point for the barren plot back home.
Once back from holiday I started my pergola search, I looked online and in gardening magazines and after visiting Jacksons ' web site, seeing their pergola systems and realizing how easy it would be to have one of their Approved Installers install what I wanted - complete with the deck which my husband was longing for - I was convinced it was the way to go. We're not particularly handy when it comes to DIY stuff, but Chris from Rowley fencing was very helpful and the firm did a wonderful job - as you can see.
Sami, our cat , loves to relax there and has claimed the pergola for herself - mind you , she has competition from us, the birds and two squirrels, but she's still holding the fort!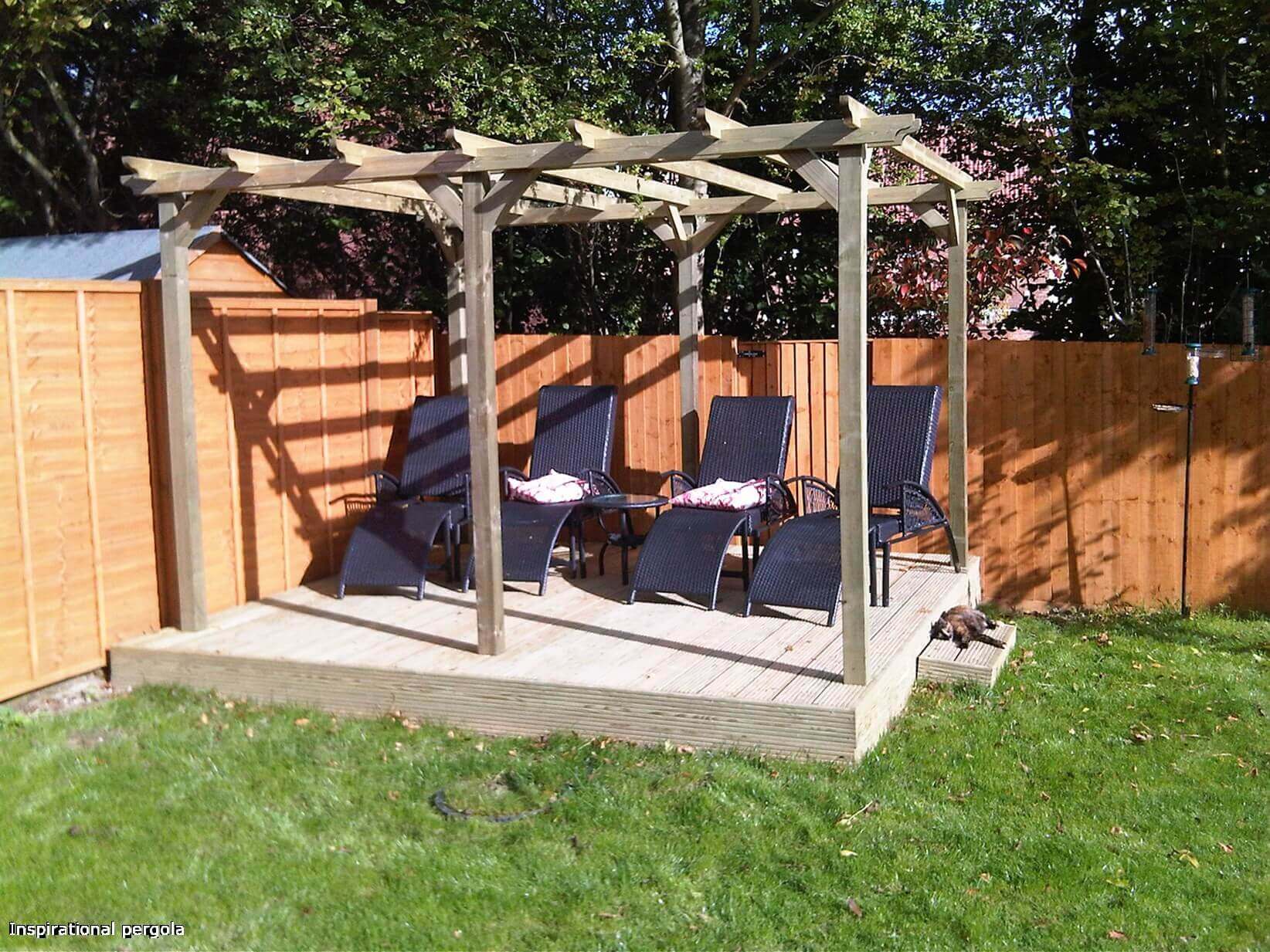 I'm really looking forward to moving forward with planning the rest of my garden now I have my lovely Jackson's pergola and deck. I plan to grow some climbers to twine around the beams reminiscent of the Turkish pergola that inspired me originally. I promise to send to some picture updates as things grow".
Rose and Sami the cat.
Please note: Jacksons don't sell orange Lap panels like the ones in the pics, they were already in the garden.
More images can be found in the Inspirational pergola image gallery