29/09/2020 12:00 AM
A tired old garden fence that was barely standing was not going to be a good match for the contemporary clean design of this newly renovated garden. What a garden transformation!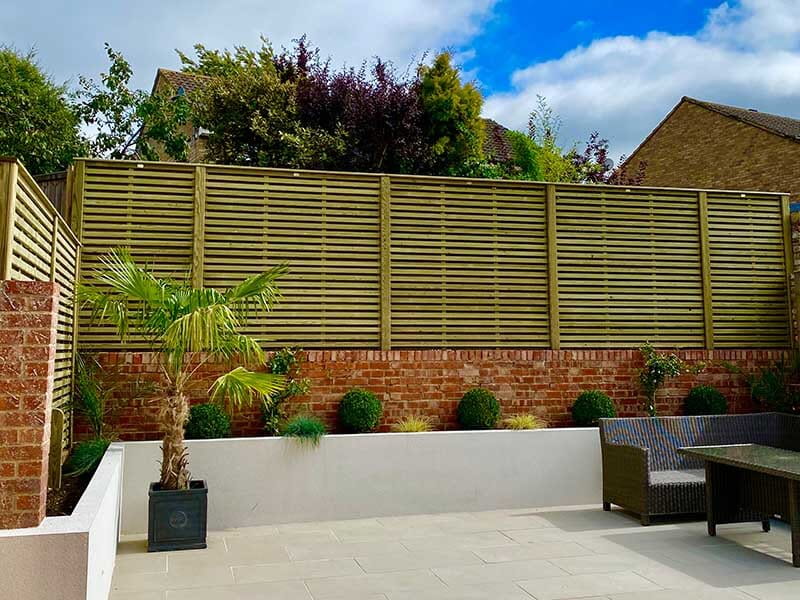 Colourful contrasts in a garden can capture immediate attention and draw the viewer's eye to different areas, turning an ordinary landscape into an unforgettable space.
Contrasts do not have to come from planting. Integral parts of the garden, like the fence panels or the retaining wall, can be used to complement each other and the overall design. Permanent features also offer a contrasting backdrop all year round, rather than planting that changes over time. It's a good idea to pair with all year round plants, and additional seasonal highlights.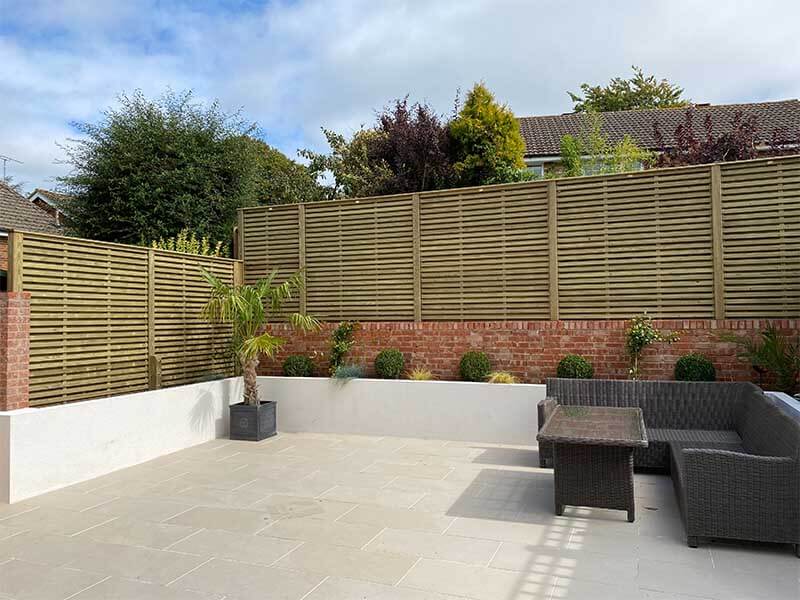 Within this garden, opposite colours of the colour wheel were used to create a contemporary space. Clean white lines of the raised planter bed against the brick wall create an eye catching backdrop. Married with the timber fence panels, they add a natural element upon which colour can be built through the planting within the borders.
Due to the position of the garden, being on a lower level to the surrounding houses, creating privacy was a big factor when choosing which fence panel was going to work best in the space. Venetian Hit and Miss is a semi solid fence panel but views through the panel can only be gained at an angle. This makes it perfect for gardens that need privacy, but also want that element of style that you get from the horizontal linear lines.
Garden before new fencing installed.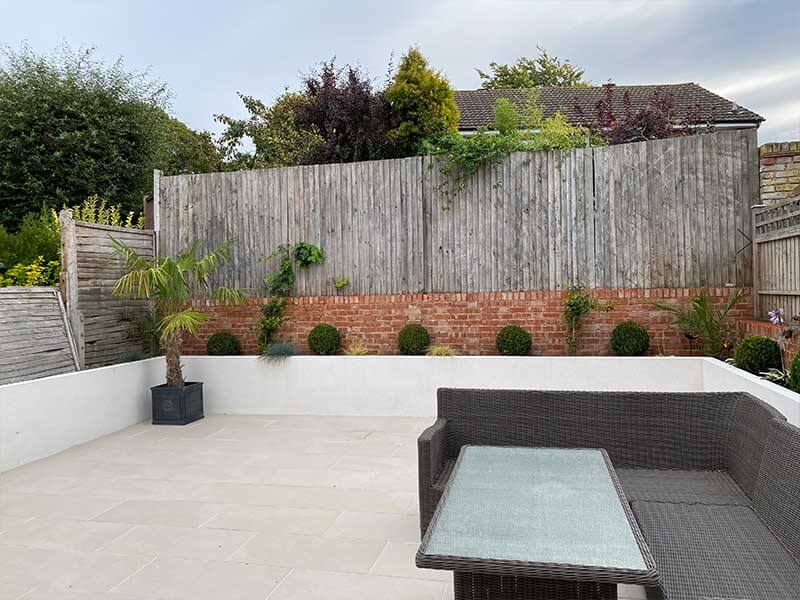 To secure the front of the property, a Brook garden gate was installed with a fitted digital lock. We recommend digital or key locks as they offer the most convenient and secure way of locking your garden gates. Our Brook garden gates match our vertical tongue and groove effect panels, both completely solid and offering ultimate privacy for the rear of the property.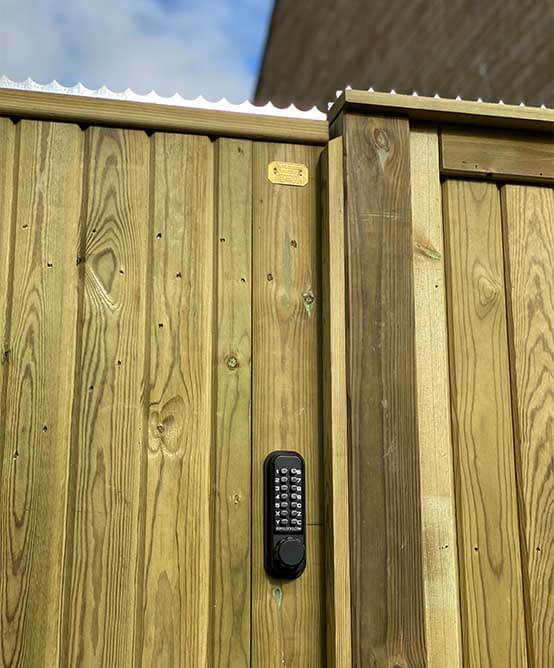 To increase security around the property, security comb is an additional feature installed onto the top of the panel that prevents people climbing over. (Please note we recommend warning signs when security toppings are in use.) Along the side of the driveway, Countryside Contracts created a Tongue and Groove like fence panel using our timber boards to create a shorter variation of our popular panel.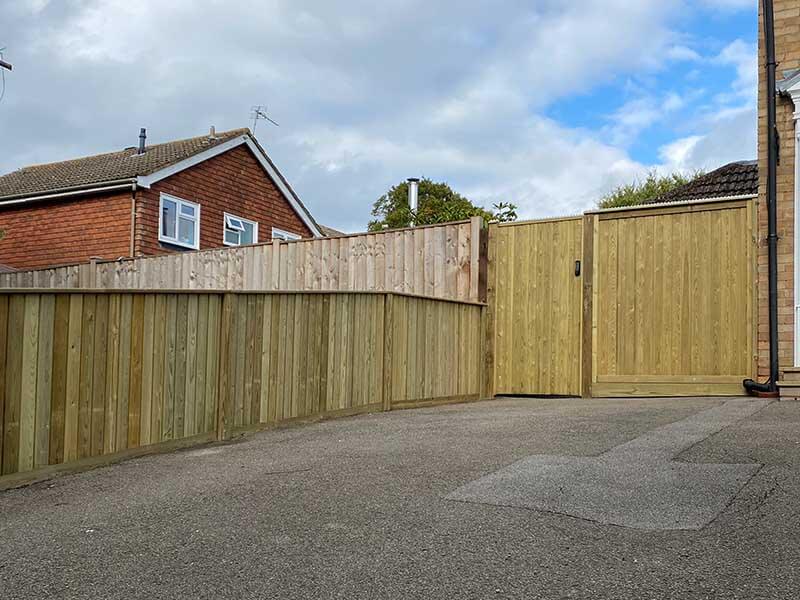 All the timber used in the garden is guaranteed for 25 years, so while the flowers and plants may change from season to season, they will have a solid backdrop to complement experimental designs for years to come.
Make sure you speak to your Approved Installer about different options as they are highly skilled craftsman who can help you create the perfect fence and garden.