14/07/2021 01:00 AM
A good driveway will make a great first impression, and will sometimes need an entrance gate for pedestrians and vehicles. A gate does much more than protect what's behind, it sets the tone for your home and garden, so take some time to find your perfect entrance gate.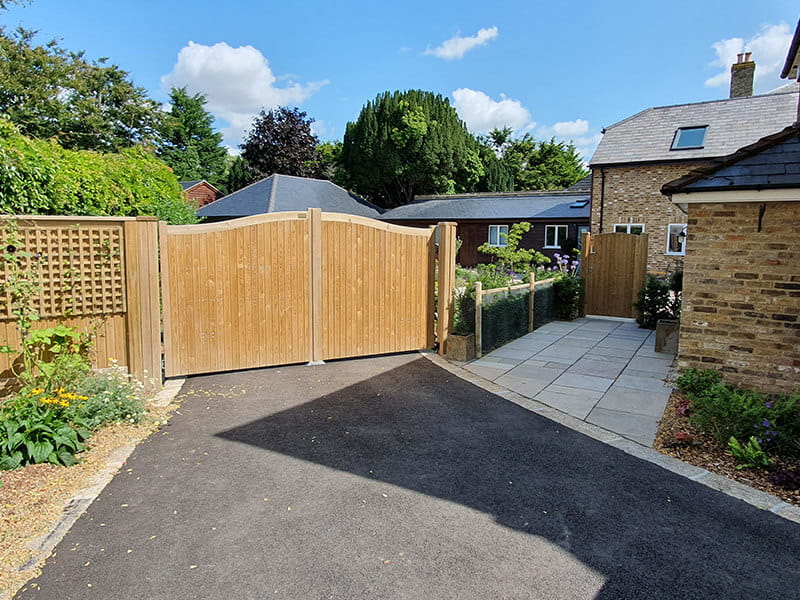 If you have the luxury of space, having two separate driveway gates, one for vehicular and the other for people on foot will not only impress but also increase safety.
While flat top gates are a safe and simple choice, arches are inviting, adding that extra bit of elegance. Arch top gates are a great option for any type of entrance or driveway gate.
Our Hythe Courtyard gate with its continuous curved top is a popular choice amongst our range of courtyard gates. Its classic and traditional appearance makes a great first impression. Made using solid timber boards that have been pressure treated with our unique timber treatment to protect them against rot and insect attack, Hythe courtyard gates offer great levels of privacy as well as kerb appeal.
We always recommend automating courtyard gates to get the most out of them. Automated gates stop the need to get out of your car, come rain or shine, and unlock and manually open and close the gate. There are many different access control solutions for automated gates, but the most common is a remote that can be operated from inside the car.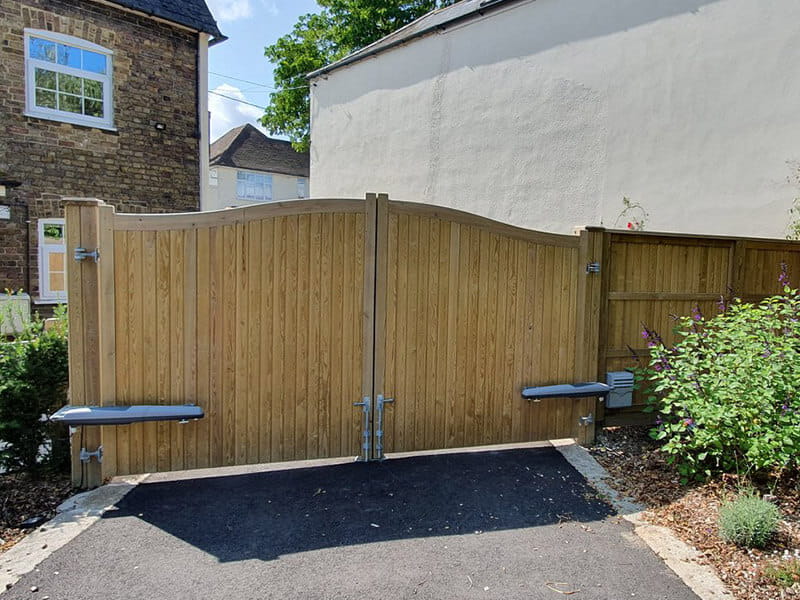 To the left of the courtyard gate, the matching timber fence panel, Vertical Tongue and Groove, has been installed to seal off the front of property. For the finishing touch, trellis was installed onto the fencing to aid climbing plants, and hopefully create a wall of beautiful plants during the summer months.
Another interesting design element to this project is the timber clad gate posts. As standard we supply the steel gate posts - suitable to sustain the weight of the courtyard gate and its galvanised steel structure - in a steel finish (silver). We have options available to powder coat the posts in a range of colours, but another alternative is to timber clad them to marry the post and the gate as one. This way you only get the natural timber appearance without any metal which works well with this design, as a lot of thought has gone into the planting in front and to the side of the entrance gates.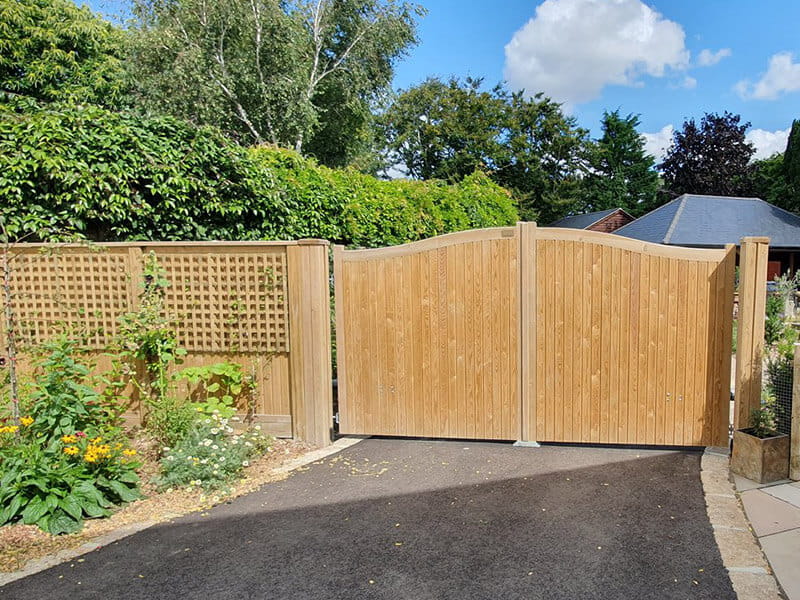 To match the Hythe courtyard gate, a Brabourne garden gate was installed to create a separate entrance for anyone on foot to gain entry. Both gates have a graceful arch that helps to create an inviting space at the front of this property. Made secure by a keypad lock which we recommend getting fitted during manufacturing. Hedges have been planted which will add a bit of greenery to complement the natural timber but will also stop anyone gaining entry and the side of the gates.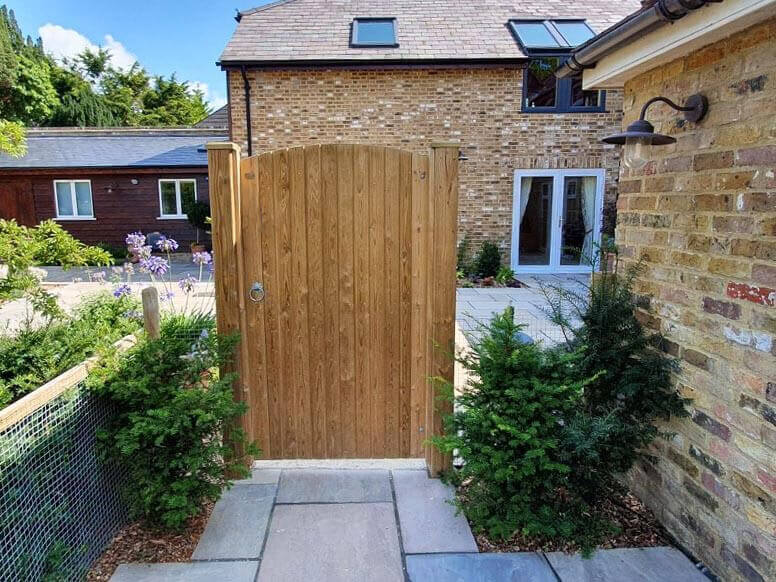 LSB Fencing cover across Kent and London and carried out this installation.