20/01/2021 12:00 AM
A W Goddard Fencing, an Approved Installer based in Suffolk, near Sudbury, Ipswich installed 3 different types of fence panels into a rural property. We discuss why each fence panel was chosen.
What's important to consider when choosing a front garden fence?
Depending on where you live in the UK, this may vary so it's important to opt for a fencing type and style which matches your personal style but to also factor in the local considerations. Is your fence in keeping with the local aesthetic, does your local council have rules on fencing or will it require planning permission?
Different fence types will offer alternative solutions so we advise its best consider why you need the fence. What purpose is the fencing going to serve, is it to enhance the level of privacy, security or just marking the boundary, these considerations could impact your final decision and will heavily sway your decision in the choice of panel.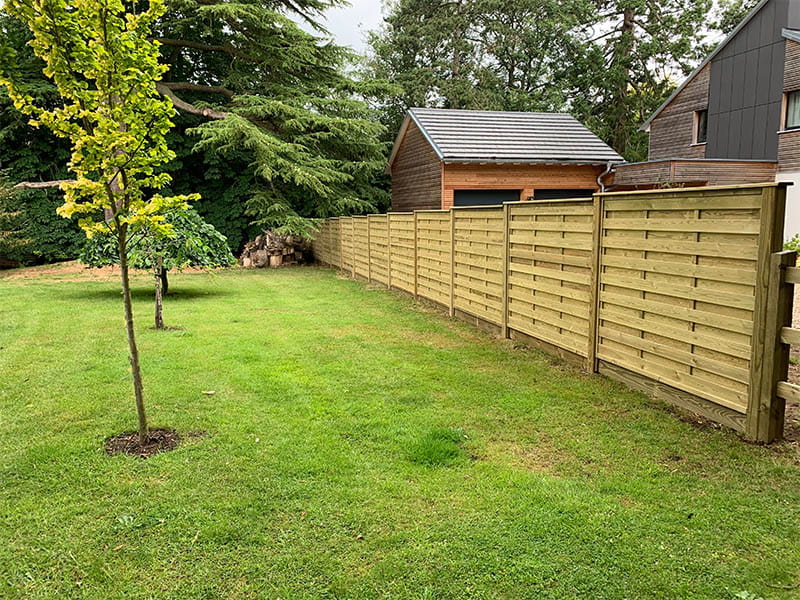 Hit and Miss fencing
Chosen for its appearance, Horizontal Hit and Miss (1.52m) fence panels were installed to the side of the property offering both style and decorative touch. The fence panels created privacy, stopping the view into the house. Choosing a slightly shorter fence panel rather than a standard 6ft panel, gave extra space for light to flow into the property but was also helped by the design of the fence panel itself. The thick pales fixed on alternative sides leave small gaps in the fence panel. This creates a dappled light effect and allows light to get onto the ground beneath.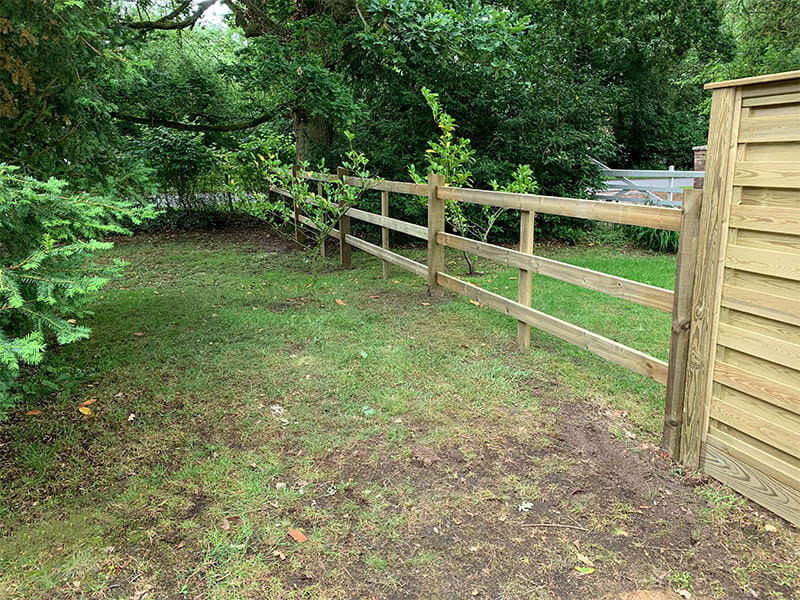 Why are there so many different types of Post and Rail?
They all serve different purposes, have a distinct look, or strength. You will commonly see Post and Rail installations across rural areas but it's not only for farms, parks and agricultural usages. Rural property owners often choose Post and Rail as a cost effective solution that is straightforward to install and can fence large areas of land, marking the boundary of their property.


Morticed Post and Rail
To follow either side of the Hit and Miss fencing, Morticed Post and Rail was installed where privacy wasn't a concern. The rear of the property did not require high levels of security, but did need to be demarcated. Therefore, Morticed Post and Rail was the best option to define a clear boundary but also not interrupt views across into the surrounding areas. Blessed with space, the owners can take full advantage of their property's position, not overlooked on certain sides, and low security risks.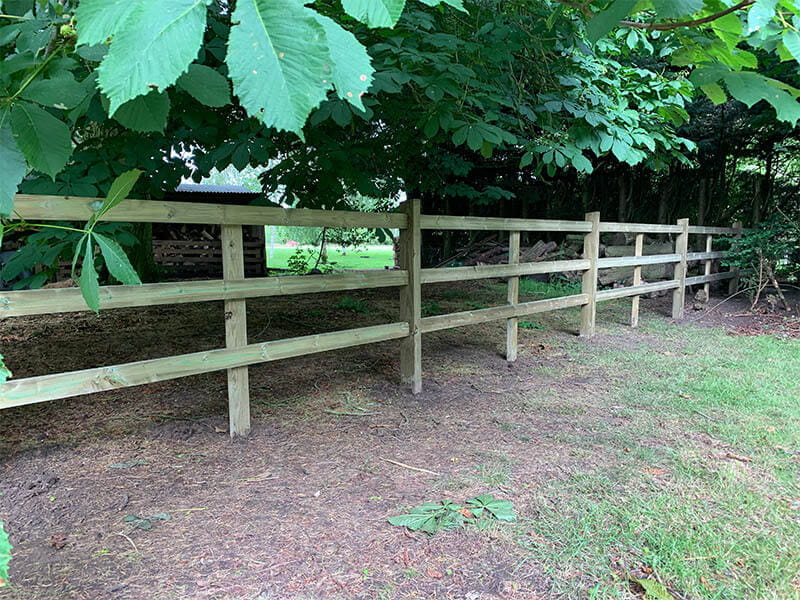 Venetian Hit and Miss fencing
For the third and final panel, how all the panels complement each other throughout the overall design was considered.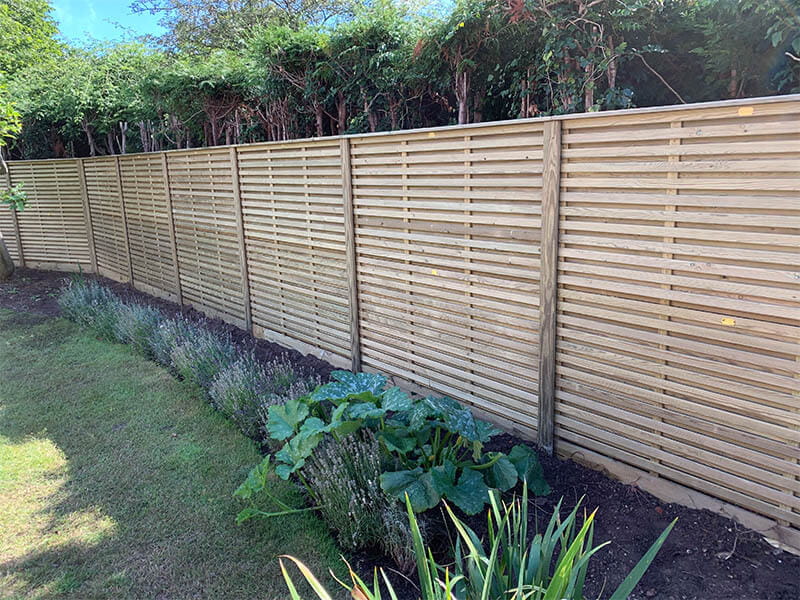 On one side the property can be seen by the neighbouring property so a panel with a greater level of privacy was required. Venetian Hit and Miss has a similar design to our Hit and Miss fence panel, but the timber horizontal pales are much thinner creating a more contemporary look. The thinner pales, closer together increase the privacy levels as the visibility through the panel is obscured.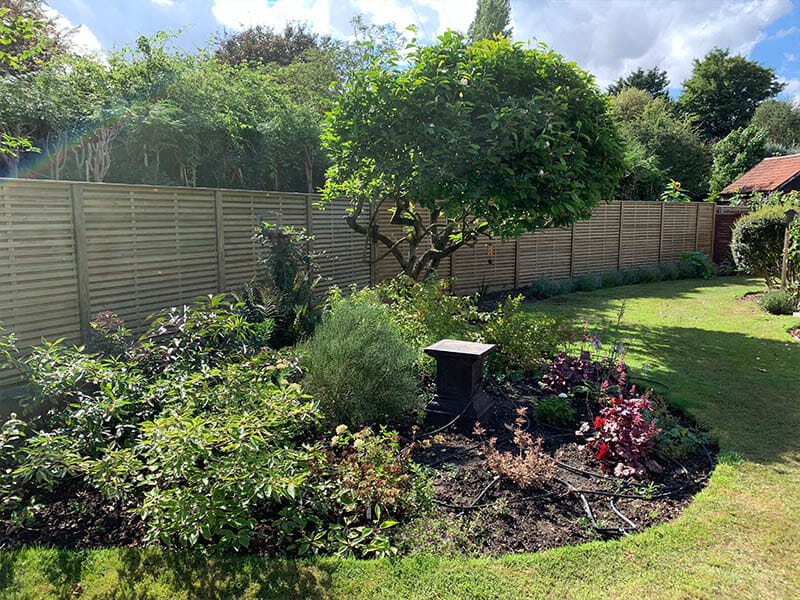 As a doubled sided fence panel, the design itself makes the panel quite heavy so for ease of handling the panel during the installation process supply Venetian Hit and Miss in 2 smaller panels that can be installed together to create a fence near 2 metres high.
Need more help choosing between different fence panels? Read our additional resources