09/08/2015 11:00 PM
Andrew Carpenter has sent us some photos of a project that shows what can be achieved with a bit of thought and imagination - what was an area open to the road, where you could drive in and park, has been beautifully re-purposed.
He also says some lovely things about our products and our delivery driver, which is always music to our ears – thanks Andrew.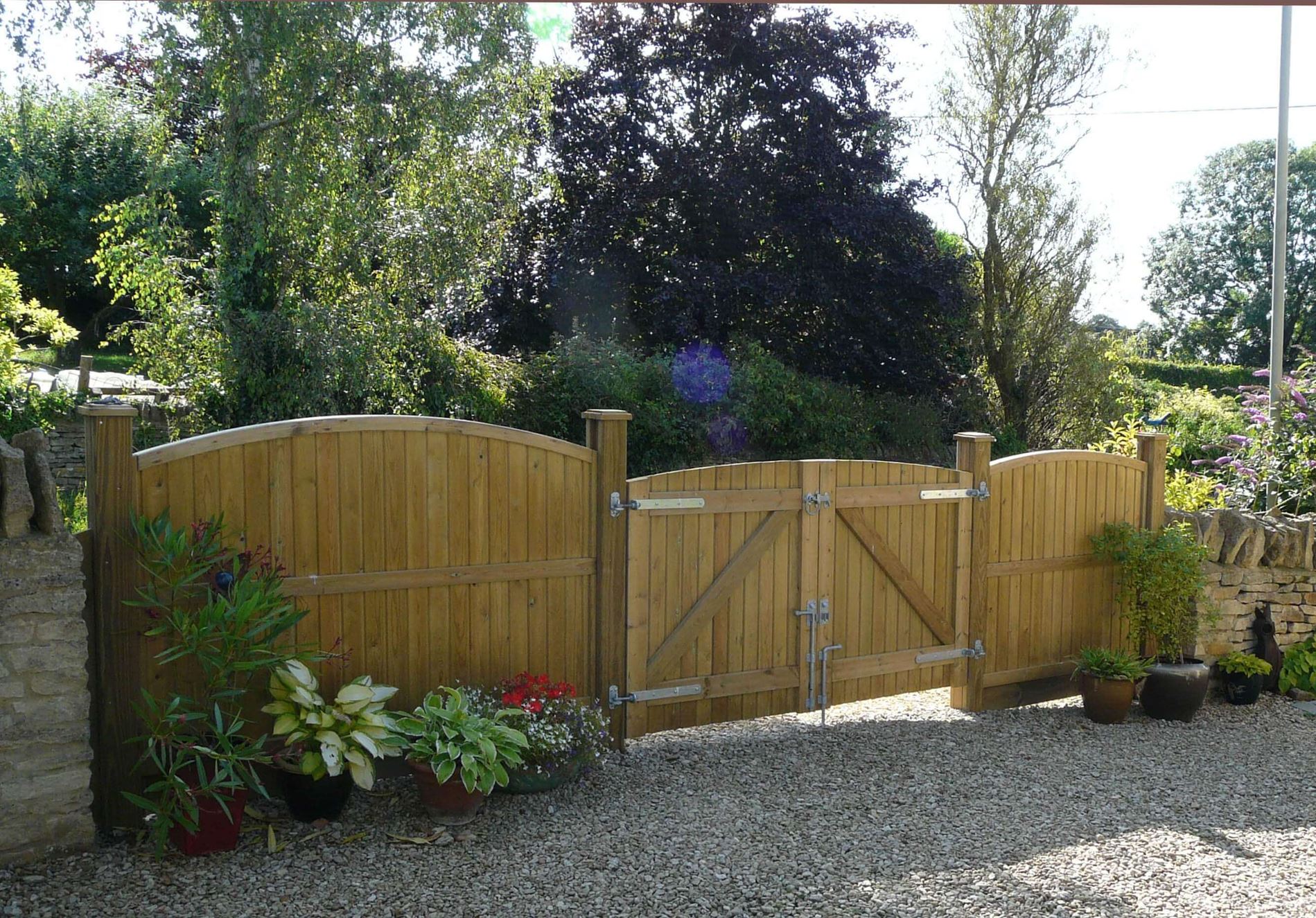 The quality of the fencing panels, gates and posts recently purchased from you is excellent. The person delivering the order was most helpful in unloading the goods through a tricky access and placing them with his forklift exactly where I needed them.
I have now completed the installation and we are extremely satisfied and pleased with the end result. I would have no hesitation in recommending Jacksons to someone else, as they were indeed recommended to me.
I have attached a few pictures of our new fencing and gates for you. We have installed your convex Tongue and Groove effect fencing panels, either side of a pair of convex Featherboard garden gates. This gives separation and protection from the road, where previously we had an opening, where you could drive straight in to park the car.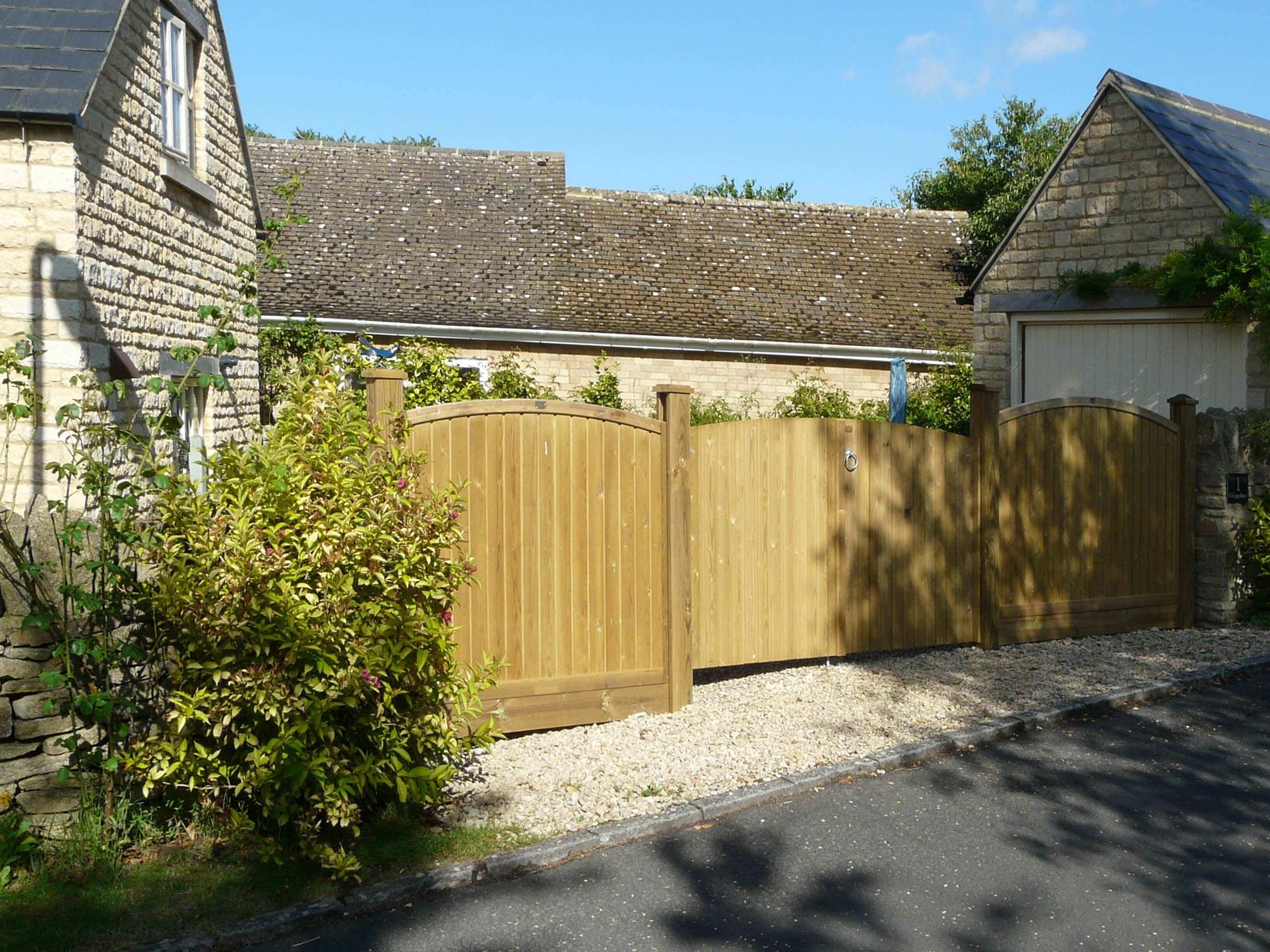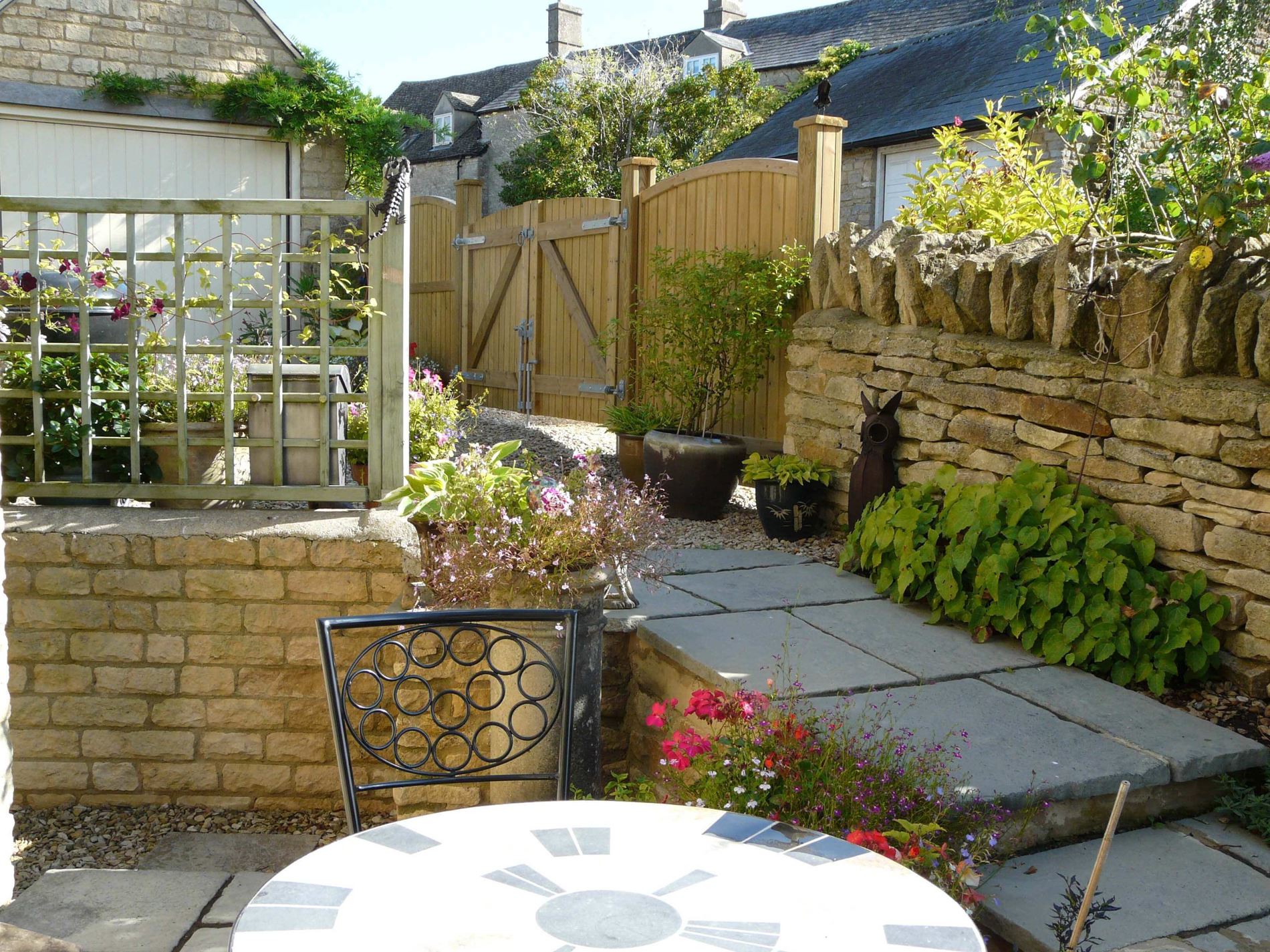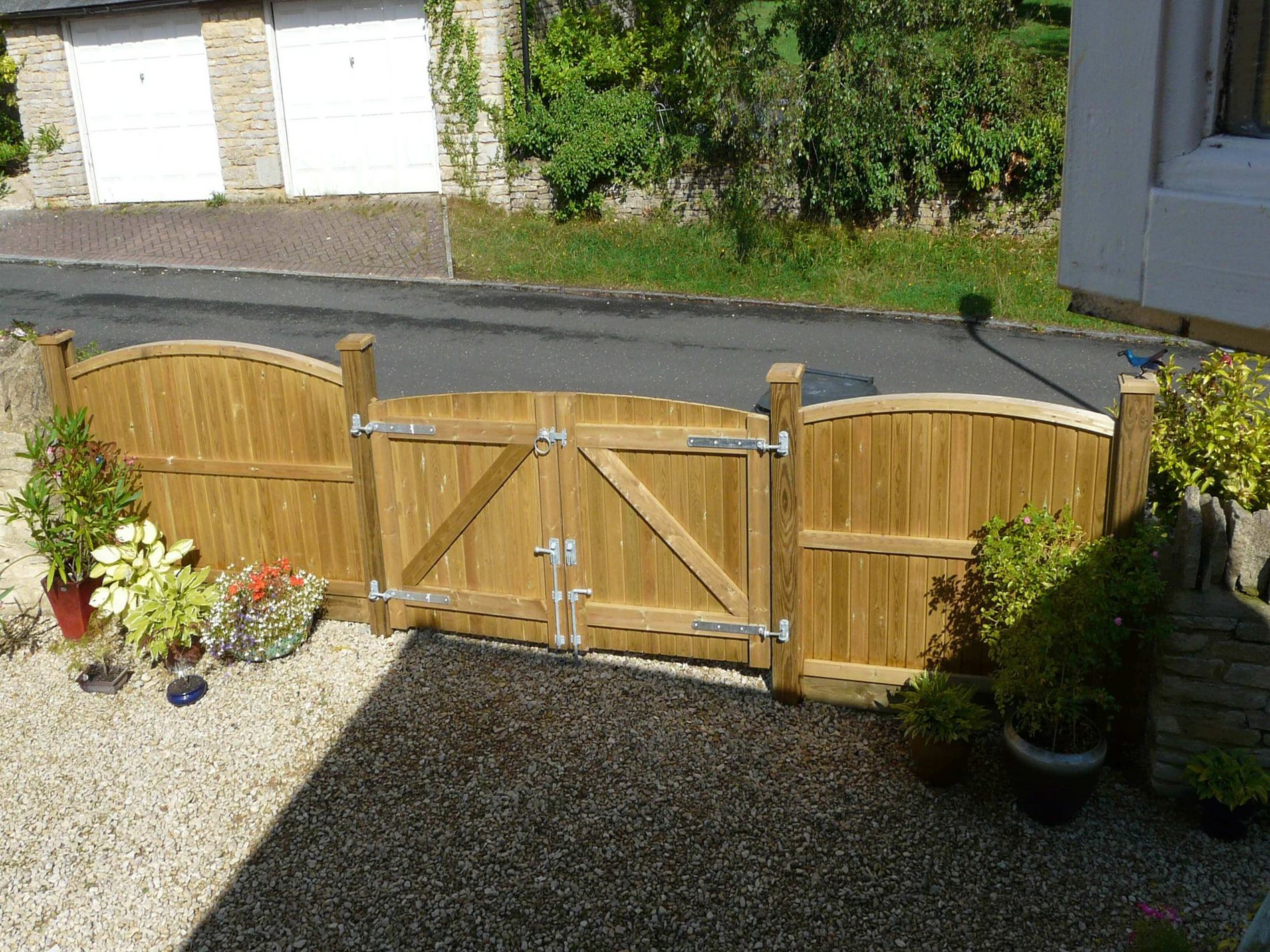 It was possible to do this because we were able to move the car parking to an additional piece of land situated behind the garage.
We are really pleased with the transformation of this area, as you can see it has now given us a small back garden and sitting area – it's a real bonus for us.