10/02/2020 09:36 AM
Entering the new decade in style, we are proudly launching three new products to add to our existing collection of premium quality fencing. We have designed and manufactured 3 completely unique designs that offer more than just one style.
'These new panels really excel what Jacksons Fencing is already good at, creating high quality timber fencing with designs that are contemporary now and will be in the future' Approved Installer of The Year 2019 - Kerrs Fencing.
Urban Fence Panel
Our Urban fence panel combines both wide and narrow timber pales to create a contemporary slatted design with a difference. We've taken inspiration from our popular Venetian panel, with its slim horizontal slats favoured by garden designers, and created an alternative panel with more privacy. The panel has similar designs on both sides with no rails on either side. The panel can also be installed horizontally or vertically to suit each owner's individual style. As the name suggests, this fence panel will especially suit city gardens and patios – increasing privacy without creating a solid wall that could block sunlight.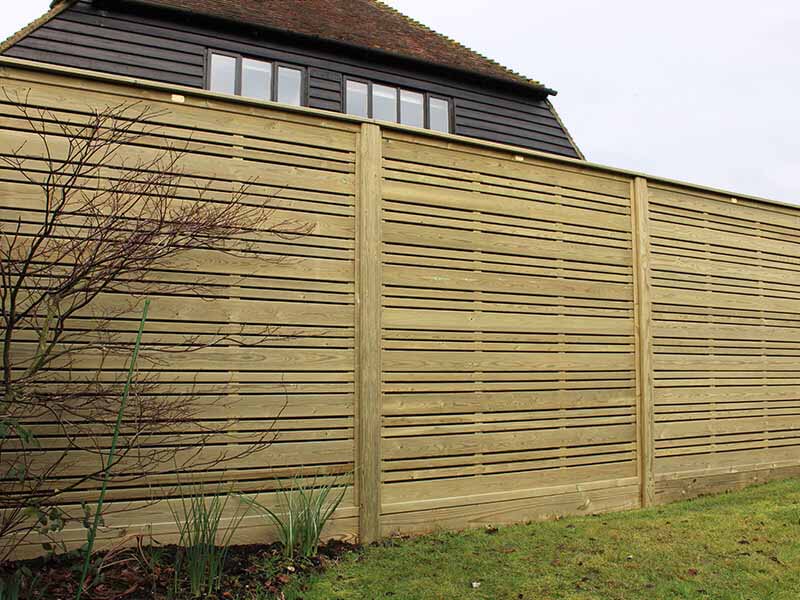 "We know the Urban panel will be a hit. We already install a lot of Venetian Hit and Miss and Venetian panels and the Urban panel adds another modern slatted panel into the mix." – Approved Installer of The Year 2018 - Tatton Fencing.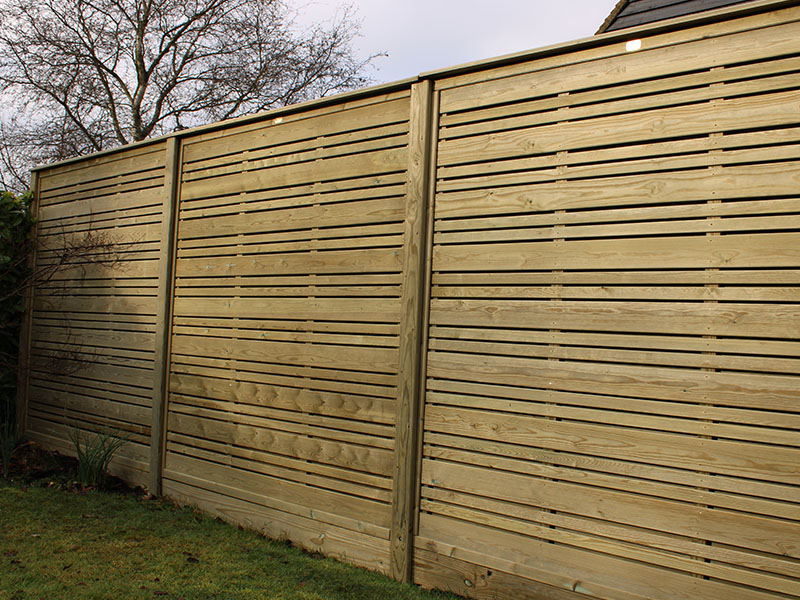 Tudor Fence Panel
The Tudor fence panel is a completely unique double sided fence made using half rounded, evenly spaced pales on one side, and boards affixed to the alternative side to increase privacy. The double sided dimension adds a real sense of depth, and allows some light through between the pales. The two contrasting style options allow for greater creativity when planning your landscape design, and have the added bonus of keeping neighbours happy with an attractive visage whatever side they're on. A versatile panel; its smart, traditional aesthetic will not look out of place in any garden.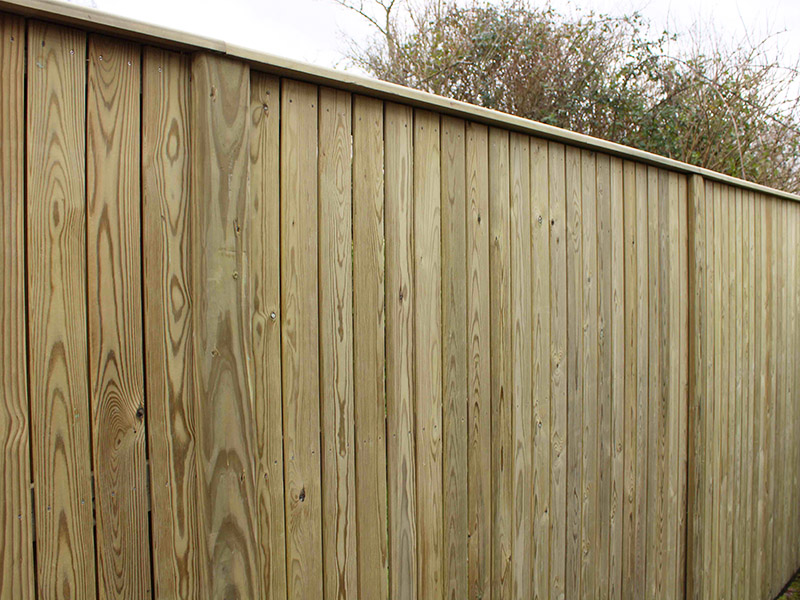 Please note: The Tudor panel has been discontinued March 2021 and can no longer be purchase with Jacksons Fencing.
Roman Fence Topper Panel
Roman Fence Topper Panel gets its name from its likeness to classic Roman columns. Designed to suit most of our fence panels, the Roman Fence Topper can add a completely unique addition to your fence line. The topper adds 330mm of height to a panel which adds privacy but doesn't block out vital light into your garden. When choosing a gate to match, we recommend choosing the same style as the fence panel you have added the topper onto, such as Tongue & Groove or Featherboard.