01/09/2020 12:00 AM
You may think there is not much you can do with your small garden, but have you taken advantage of all it has to offer, including the vertical space?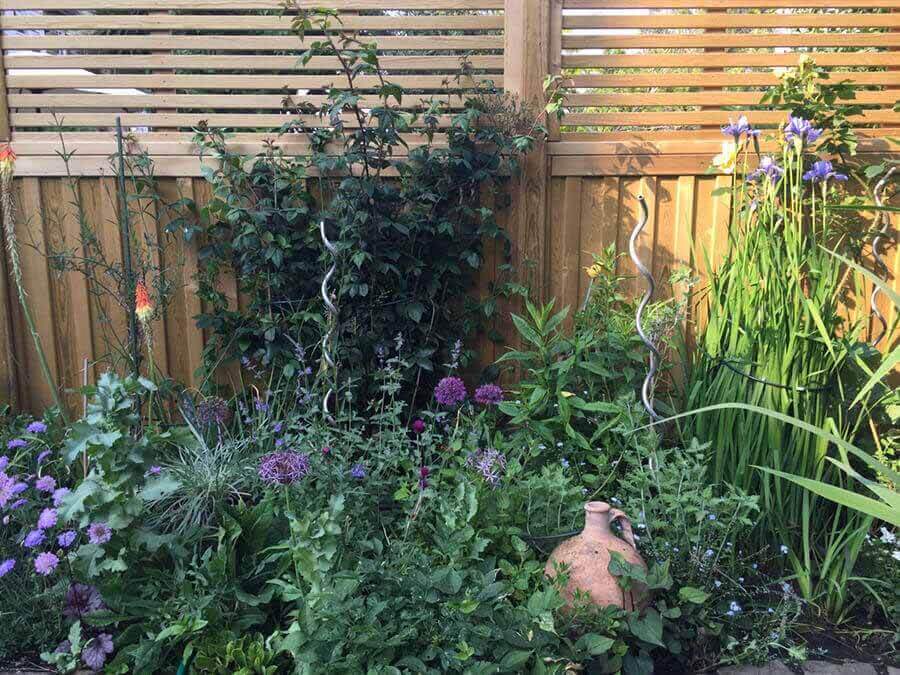 When looking at your garden it is easy to just see the lawn space as the only space available to you. However, there could be endless vertical space that can be used to create a functional garden.
Fencing for Vertical Gardens
Fencing can be the best tool to use to take advantage of vertical space in the garden.

Attaching plant pots to fencing is a great way to take up less floor space and grow plants. Potted plants that sit on the floor can take up valuable floor space, and it can also be difficult to achieve sufficient drainage when watering them. It also allows for easy gardening, not having to bend down to access and maintain plants. Attaching pots to fencing can add interest and create a decorative feature.

We love this example of ITV's Love Your Garden attaching a plant pot to our Venetian Hit and Miss fence panels.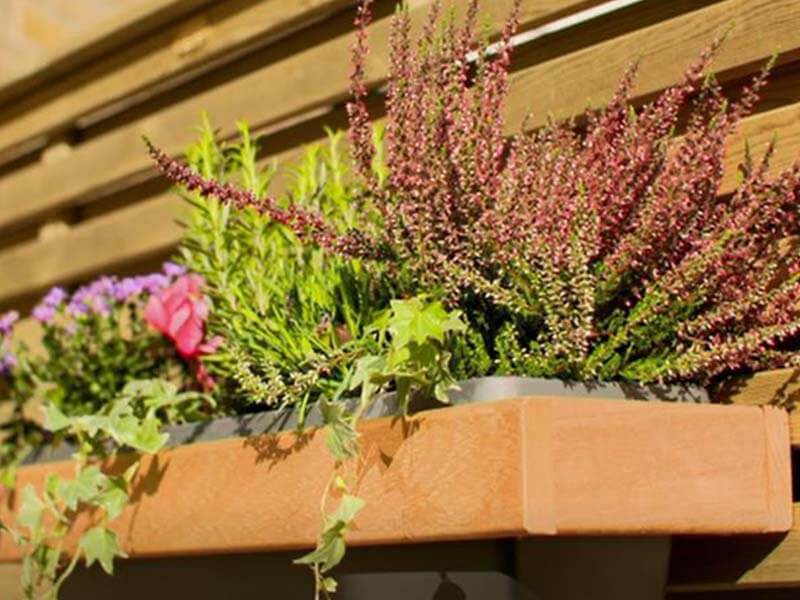 Trellis for Vertical Gardens
Growing plants around trellis creates a natural green screen which can be used to frame a seating area, providing a secluded area with more privacy.

Attaching trellis to a wall is a good option for balconies as it creates support for climbing plants.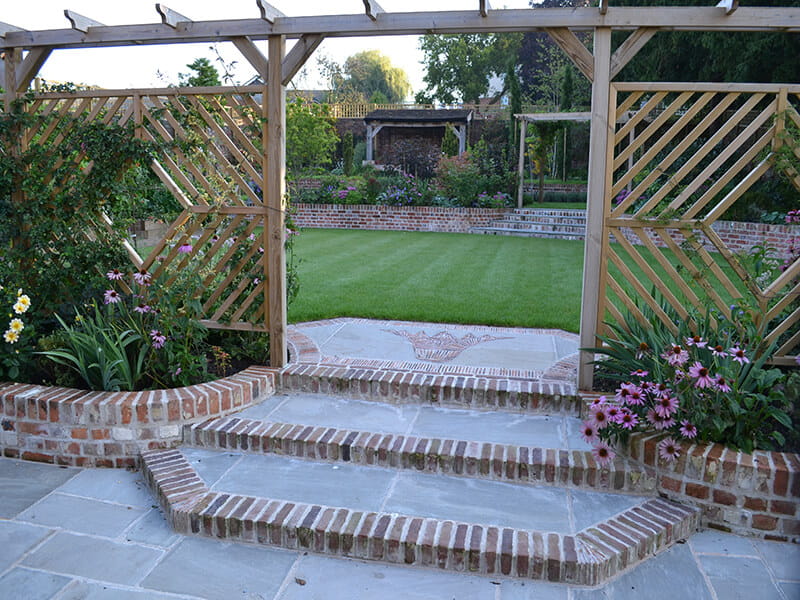 Climbing plants for green walls
Climbing plants are pros at taking advantage of vertical space. You can use fencing to help support the climbing plants as they grow. It's important however, every year to cut back the plants to ensure the timber fencing is never in 'in-ground' conditions.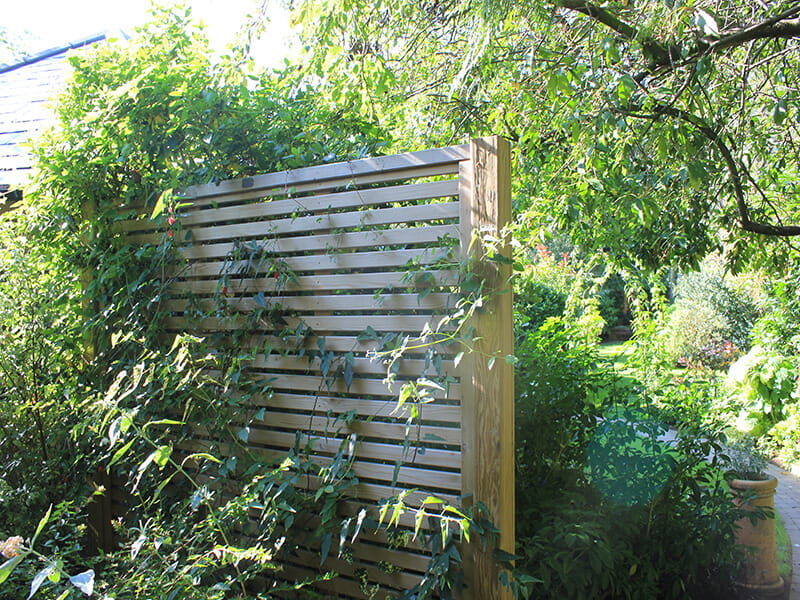 Pergolas for vertical gardens
Using a pergola can create depth in a garden whilst at the same time, does not take up much floor space.

Climbing plants can also use pergolas to twist up and around, adding more green into the garden.

Pergolas can also be used to hang hanging baskets from.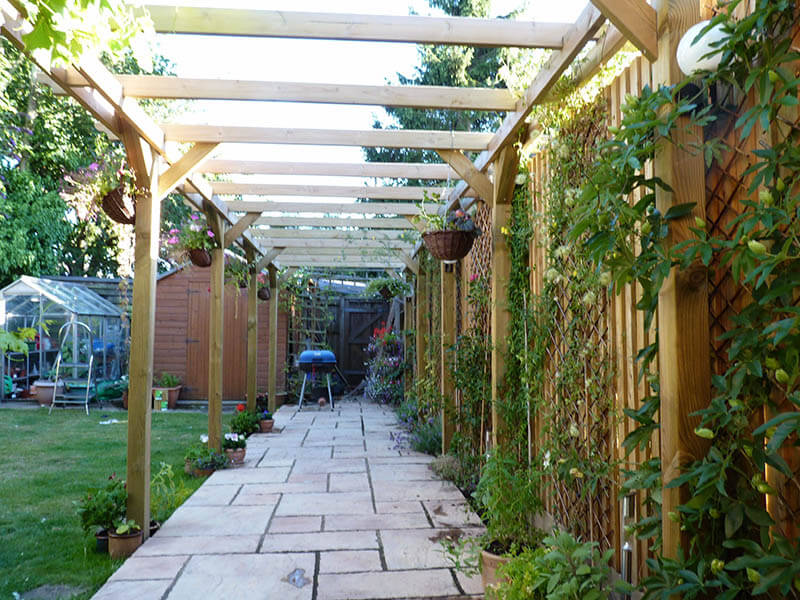 Levels in a vertical garden
Creating levels can make a smaller space seem bigger and create functional areas for everyone to enjoy. Tiers can maximise the floor space and create zones for each element of your garden. For example, the lower tier being used as storage, middle tier for sitting, and the top tier for planting.

Raised beds can allow for easily accessible garden beds.