16/08/2013 09:59 AM
The inspiration behind this garden, took on by Kent based couple, came from Jacksons show gardens project back in 2010.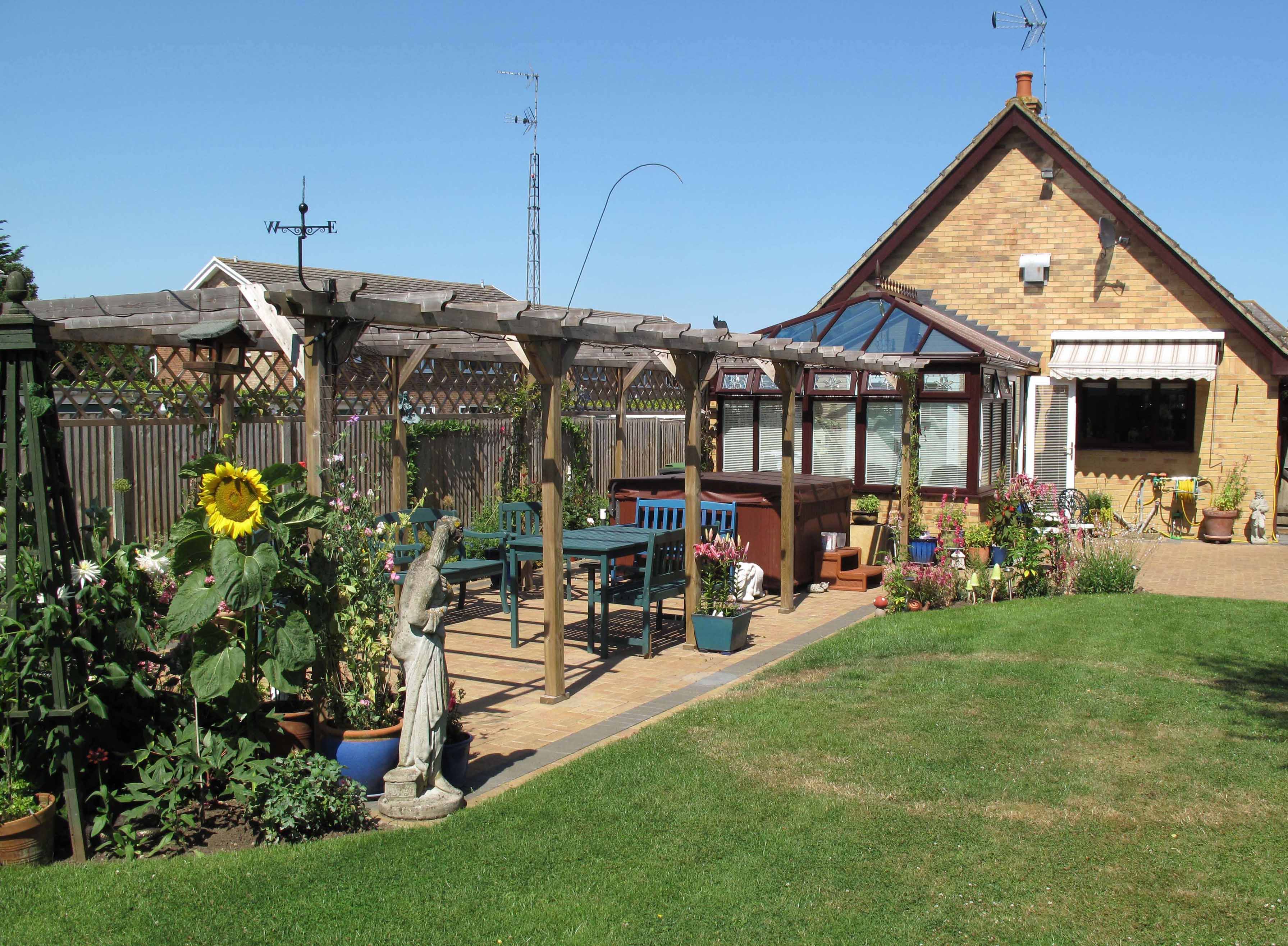 Recently moving into their new property in Whitstable they had great plans for both the house and the garden to shape it into the home of their dreams. The garden was a lovely large south west facing blank canvas for the couple which made for a perfect project for all their great ideas. With the know-how knowledge and a lot of hard work ahead the owners set to put their plans in action.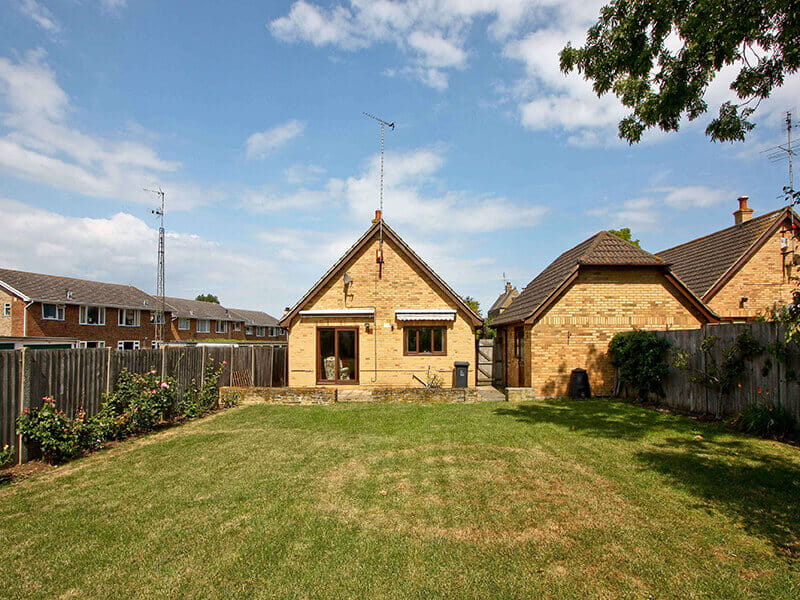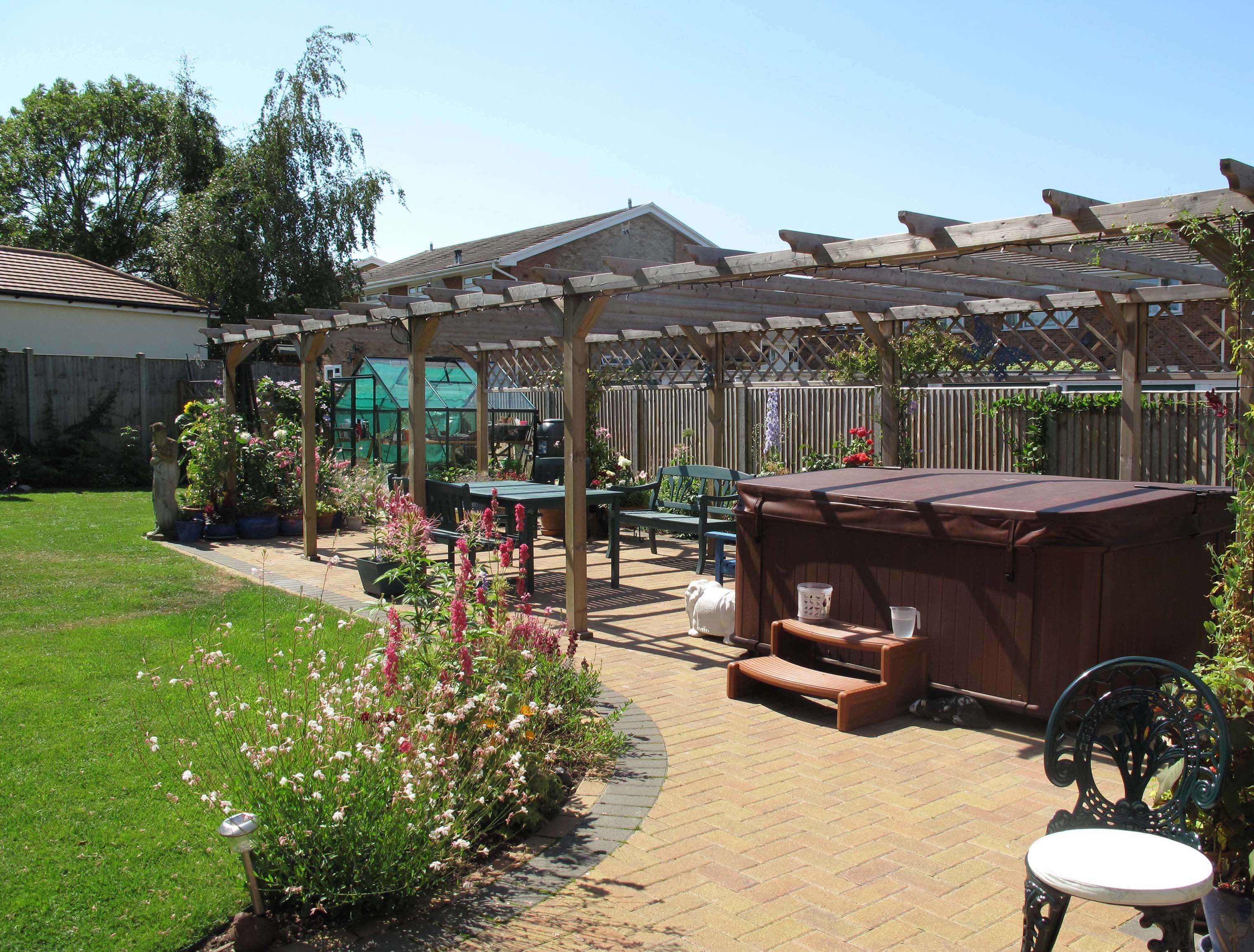 The owners wanted to reflect their lively and fun outlook on life and create areas for outdoor living and entertainment. A 5 bay Pergola was installed to create an area for outdoor living. The pergola offered shelter and frame to a generous seating area, with decorative potted plants and climbing plants both used to add colour and decoration to the pergola. Pergolas are excellent bases for climbing plants as sturdy pillars and cross section timber make for a strong base for vines and stems to curl themselves around. The pergola also offered shelter and a cosy nook for their hot tub.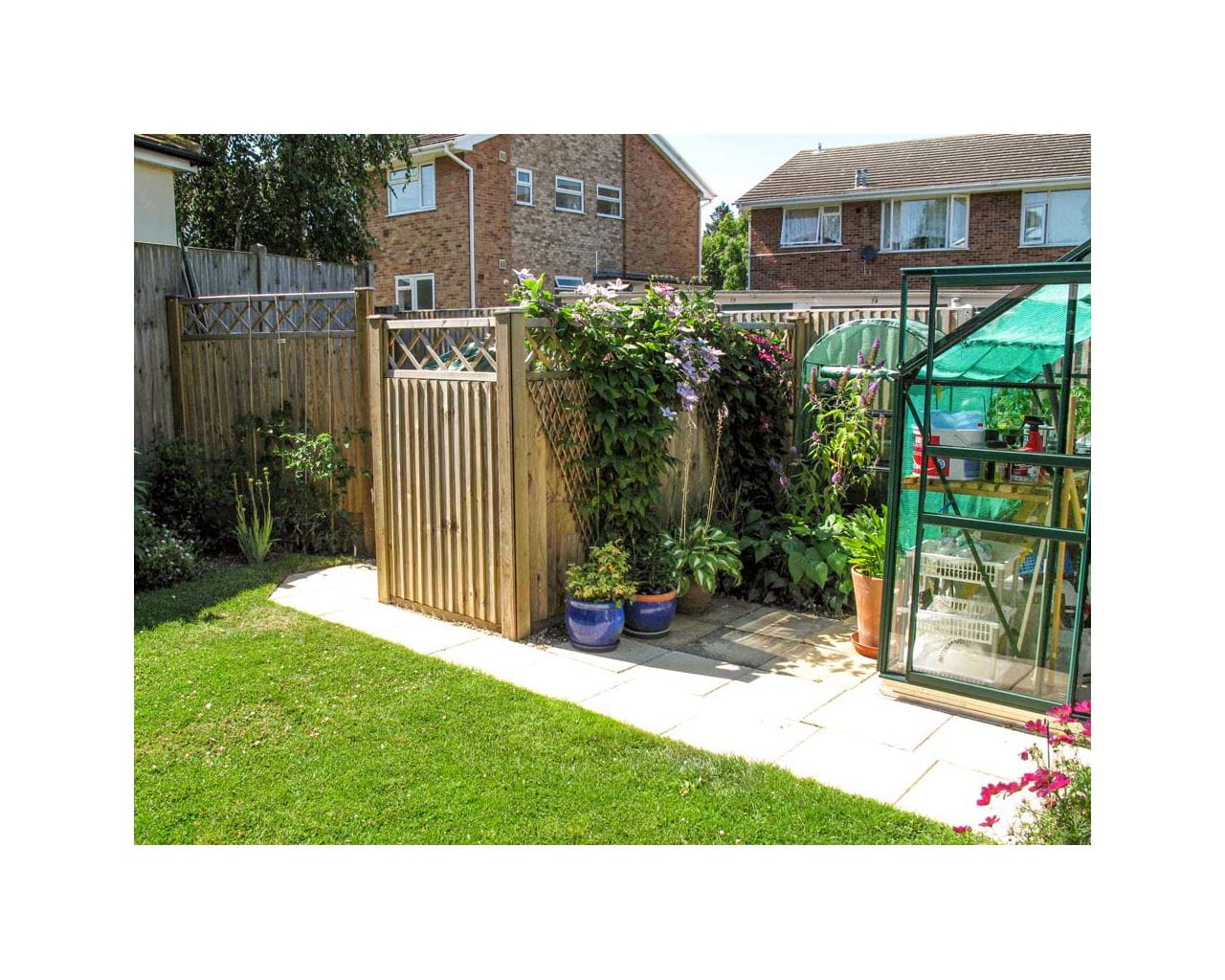 Towards the back of the garden, a garden screen made from Featherboard panels with diamond trellis topper covers a utility area for gardening items. Garden screens are perfect for hiding unsightly objects from view and keeping the look and design of your garden uncluttered. A 6ft Trellis panel was also used to support luscious tomato vines.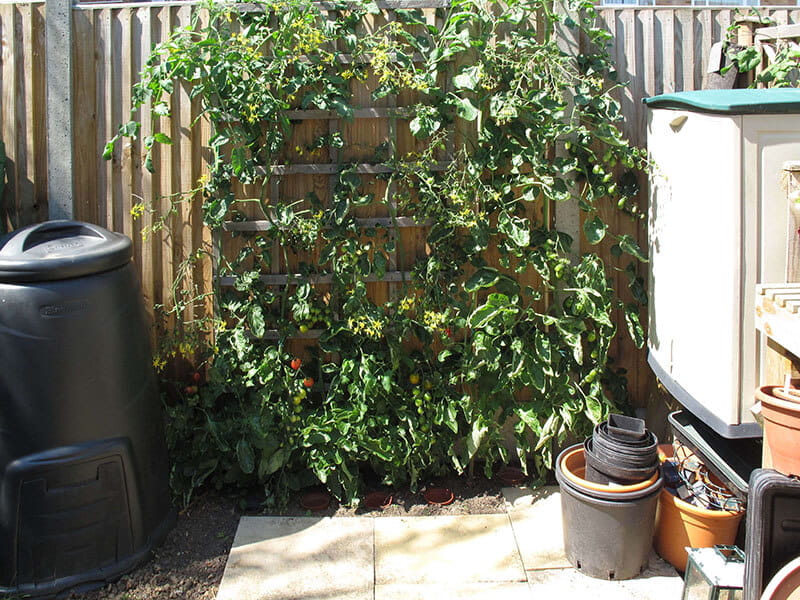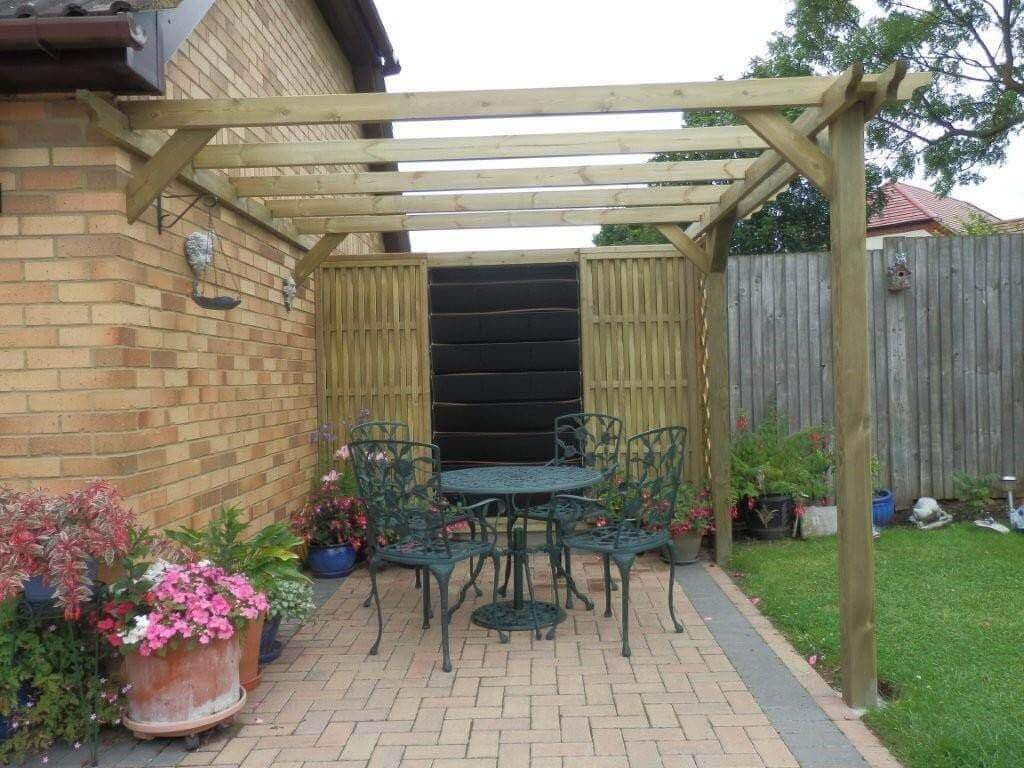 This garden featured our new woven fence panels used vertically, rather than horizontally - which is more the norm. The woven panels were interspersed with "living walls" a system of cells to allow planting on the vertical. Inspired by this the new gazebo in the Amos's garden took shape and is now completed, and is looking amazing!