25/01/2016 11:15 AM
Here's an ingenious idea that was sent in as an entry to our photo competition, but it was such a good an idea I wanted to share it straight away - you never know who it might give some inspiration to, or it may solve a problem for someone who has similar equipment to protect.
Malcolm Castle of Stelling Minnis has kindly supplied these pictures and words to explain his clever idea.

On our farm we have a 10kW vertical axis wind turbine and a 50kW ground mounted PV system.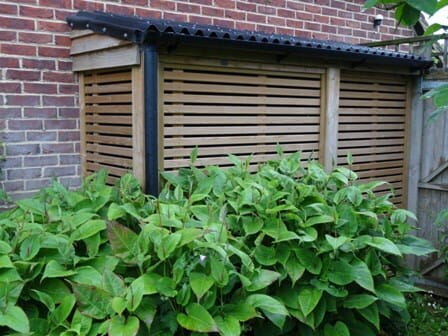 I needed something to keep the inverters for both systems, dry, but well ventilated. However, I also wanted something that looked smart when finished and wouldn't be an eyesore.
Jacksons is pretty local to me and I had previously adapted their products to make chicken runs etc. because of the good quality and long life of the timber.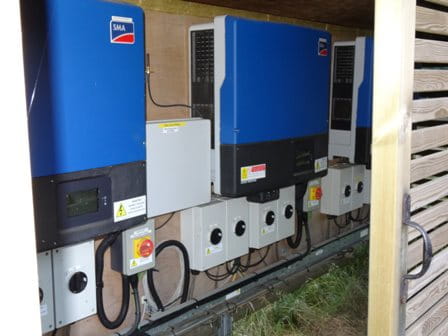 I decided to use Venetian Fence Panels for my inverter cabinets because they looked smart and ideally would allow plenty of air-flow around the inverters, and by being able to buy spare side pieces* they are easily adapted to any required width.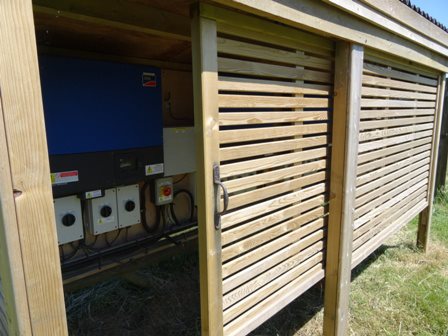 I also used the posts for the fence panels as these give a neat outside finish and make erecting the panels very easy.
One fence panel in each cabinet was converted into a sliding door by using a sliding door kit (from ironmongerydirect.com).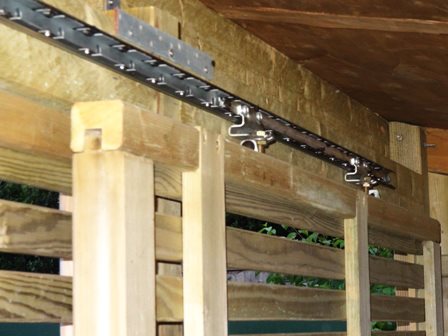 I am very pleased with the finished cabinets they should last for years being Jakcured timber and they'll stay looking good.
Malcolm Castle
*Spare side pieces, are also known as panel width cut down kits and are available for all Jacksons panels to allow customers to adjust the panel width to suit their own requirements.
Malcolm has mentioned he is planning to launch eco-holidays using his own electricity from PV panels, ground source heat pump, LED lighting etc. to his existing B & B and Self Catering holiday accommodation on his farm at Stelling Minnis, south of Canterbury, find out more www.great-field-farm.co.uk