05/02/2019 09:00 AM
Thanks to Blue Daisy Garden Design for sharing the results of this well thought out garden makeover, featuring Jacksons Venetian fence panels.
'Our clients wanted a patio area to entertain and a place to grow vegetables but also wanted to keep the borrowed views across the fields from the house. It was an awkward shaped back garden on a new build detached house in Meriden - part of a small cluster of houses sympathetically built in the surrounding landscape with farmers' field views to the rear. Things to contend with included an oil tank, the shape of the garden (like an elongated triangle, very wide but shallow) and fierce winds coming in towards the house across the fields.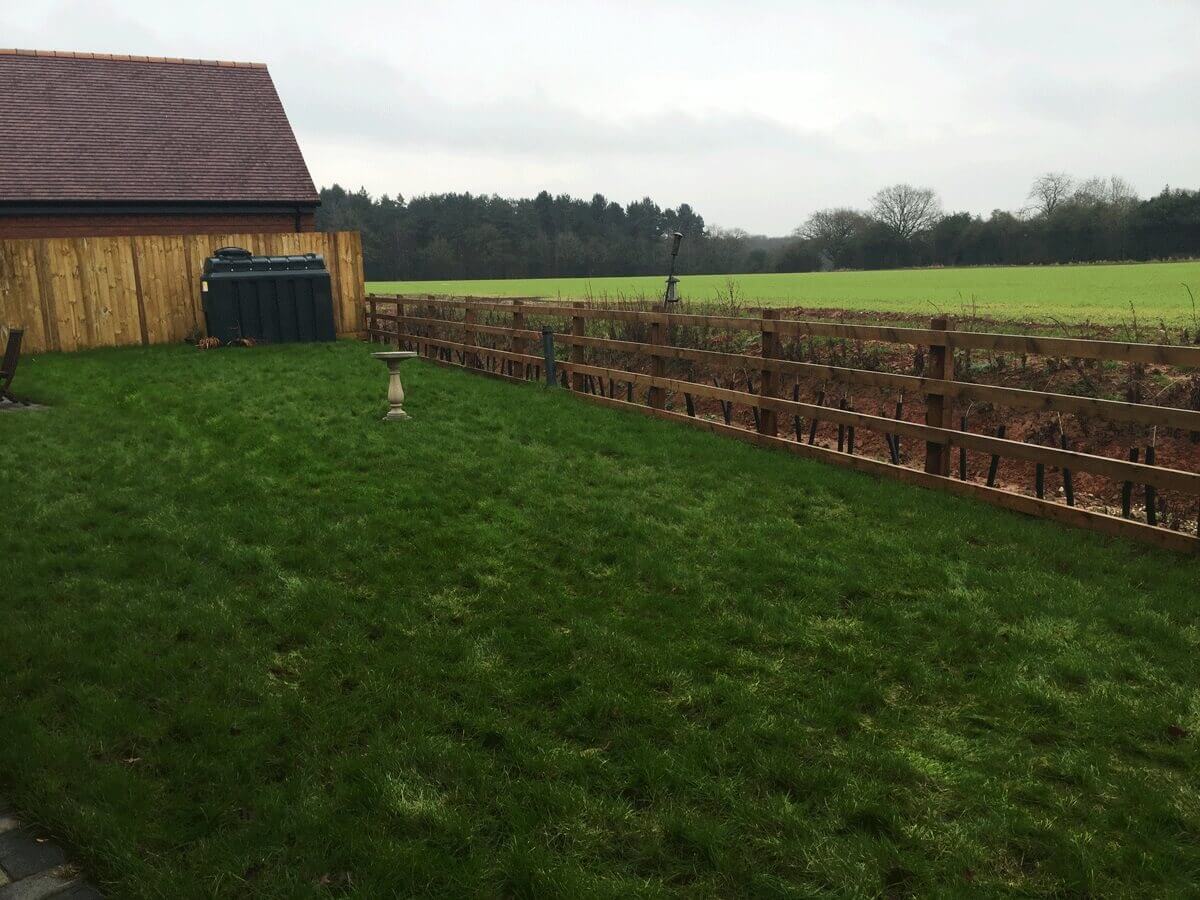 The design included a two level patio surrounded on two sides by Jacksons Venetian fence panels. We used them to camouflage the oil tank as well as to diffuse the incoming wind. We like Jacksons products, we like the quality of them and the aesthetics too so do try to spec them wherever we can!

We nestled in a small water feature by the patio along with strategic lights to make the most of the space at night. We kept the fence low to the rear of the garden in order to keep the borrowed view and erected temporary windproof netting to protect the juvenile plants from the wind. In the winter we'll be planting a bare root hedge on the farmer's side of the boundary to form a natural windbreak for the garden. A yew hedge was planted to demark the vegetable garden from the lawn and borders and to provide some side protection from the wind for the edible planting.

Our clients are loving their new space: "We had a new house with a bare garden. We wanted something that was tranquil, easy to maintain and colourful. We could not be more happy with the design, construction and planting. We spend many pleasant hours in our new and blooming garden".