01/09/2020 01:00 AM
Starting with a blank canvas with no plants or landscaping, meant the owner had free rein to create a design from scratch. Taking inspiration from their love of gardens and design, the owner wanted to create a formal looking contemporary garden.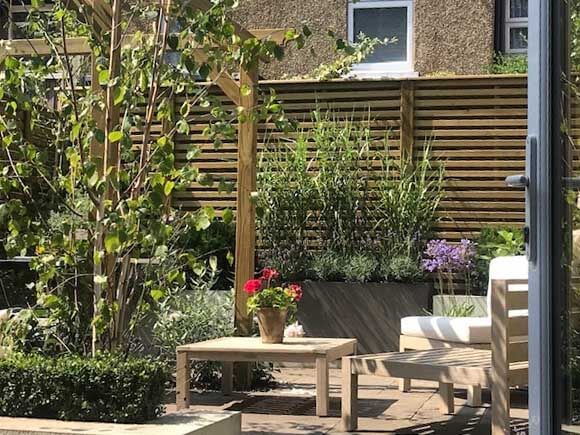 The garden was essentially built into three levels or layers. The patio space right outside the house for practical elements like the wheelie bin store, the next level up which serves as a functional seating area, and then the raised planter beds to the rear and around the sides of the garden. Dividing a garden into layers or different levels is a clever design trick to help create the illusion of a larger space.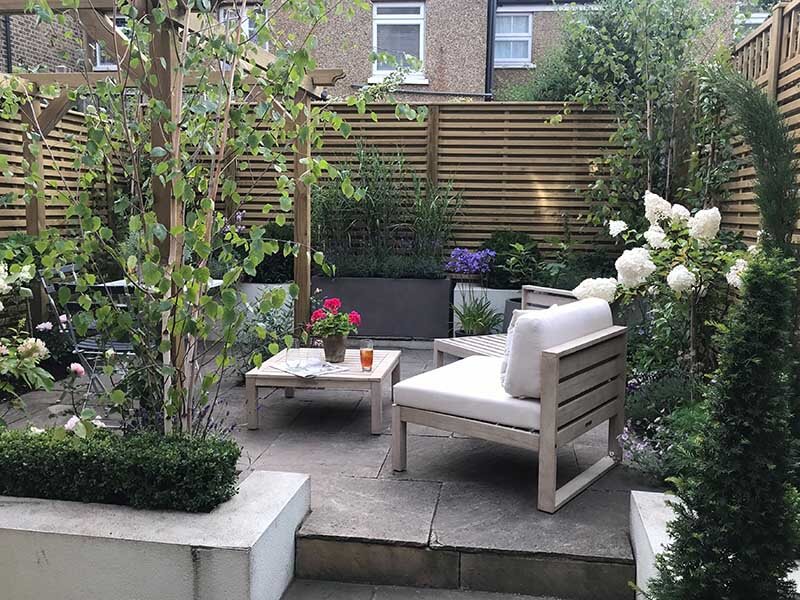 Within a small garden there is little hiding from the boundary, it's critical for creating a cohesive and successful design which appears to open up the garden as much as possible. Within this garden, the fencing is a big feature so it was important to get it right. After seeing our fencing on ITV's Love Your Garden, the owner knew our quality timber fencing would fit into the garden perfectly. By choosing Venetian Hit and Miss fence panels, known for their semi-solid, contemporary design, the garden was given privacy from neighbours which are close by. On one side, Square Trellis toppers were installed on top of the fence panels to add further privacy.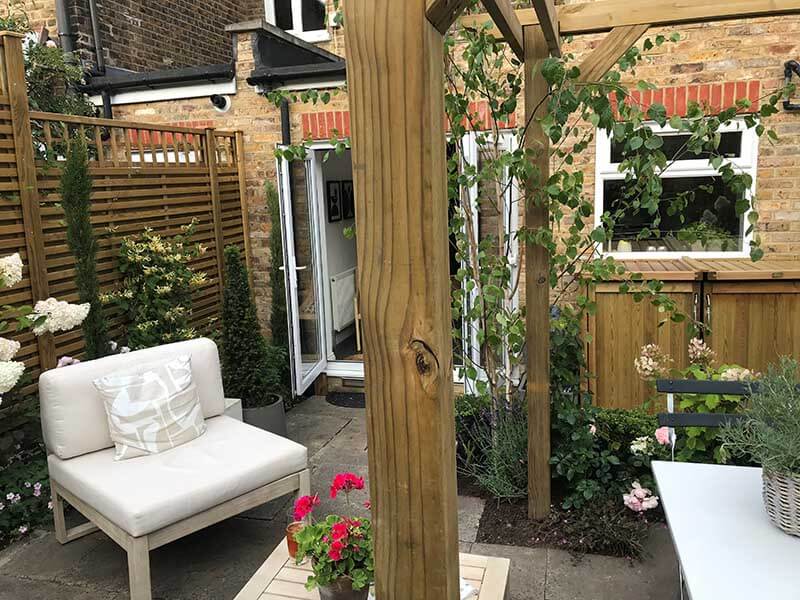 The flower borders around the outside of the garden with white, green, and purple accents, contrasts the colour of the timber beautifully.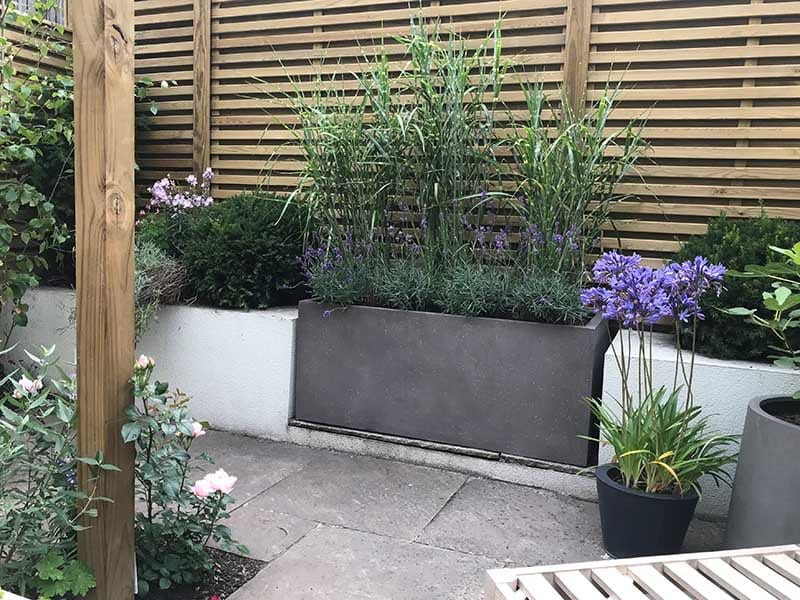 By adding height to the garden, whether it's within the raised planters or the pergola, has allowed valuable space to be used, which may not have necessarily of been utilised before. Vertical garden space is often under appreciated and therefore unused. By incorporating a pergola into the design, the owner was able to take advantage of the valuable vertical space whilst adding a decorative feature to the garden. Pergolas offer shade, functionality, and help to create the formal outdoor room feel the owner wanted.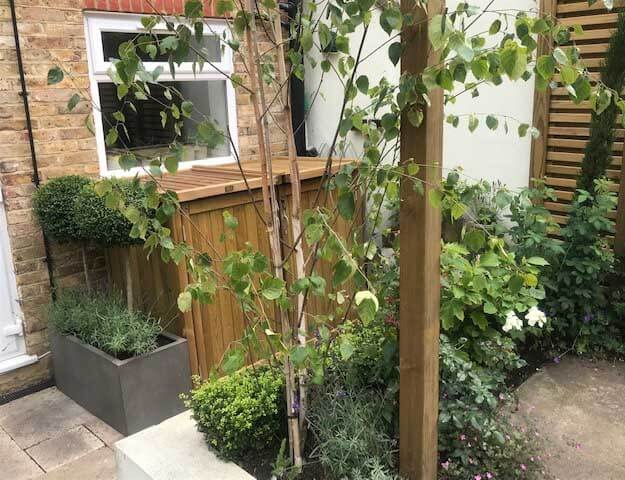 To finish the garden, a double Wheelie Bin Store was installed to encase the household bins. Bins can often be an unsightly object that you do not want to have in the garden. In terraced housing especially, there is no where else but the garden for the bins, so and ideal solution is to hide them away in an attractive timber bin store.