08/04/2020 01:59 PM
What are the pros and cons for timber fencing
As with any type of fencing there are pros and cons to timber fencing. In this blog we will guide you through a definitive list of pros and cons that covers all the important aspects to help you make an informed decision about timber fencing and whether its the right fit for you or not.
Before we go any further, it is important the consider timber is natural resource and as such, is a hugely important organic construction material, recognised for its versatility and durability. It is widely used across a range of different applications, from residential garden boundaries to commercial premises, therefore it is necessary to consider how responsibly we use this resource to ensure its longevity.
Contents
Timber Fencing is Stylish
Installation
Affordability
Concrete Posts vs Timber Posts Price Comparison
Environmentally Friendly
Improved Security
Pressure Treated Timber is Made to Last
Quality Components
Timber fencing - the pros


Timber Fencing is Stylish
Easy to Install
Affordable
A Natural Look
A Sustainable Friendly Option
Wide Range of Designs & Styles Available


Timber fencing - the cons


Timber Weathers Changing Colour Over Time
Susceptible to Weather Damage - Rain, Storms, Heat & Winter Cold (if not correctly treated)
Susceptible to Rot, Warps and Damaged by Insect Attack (if not correctly treated)
Variable Quality
Potentially Shorter Lifespan Compared to Other Barrier Materials
Failure of Untreated Wooden Fence Posts can Cause Fence Panels to Fall, Leading to Damaged Property & Gardens.

Timber Fencing is Stylish
With a range of different timber fencing types and style available the options are endless, so choosing a fence type then style can be a difficult process with each offering their own benefits according to its intended purpose. Timber fencing is a timeless, elegant option that can be used for dual purpose use to ensure you really gain value from the investment.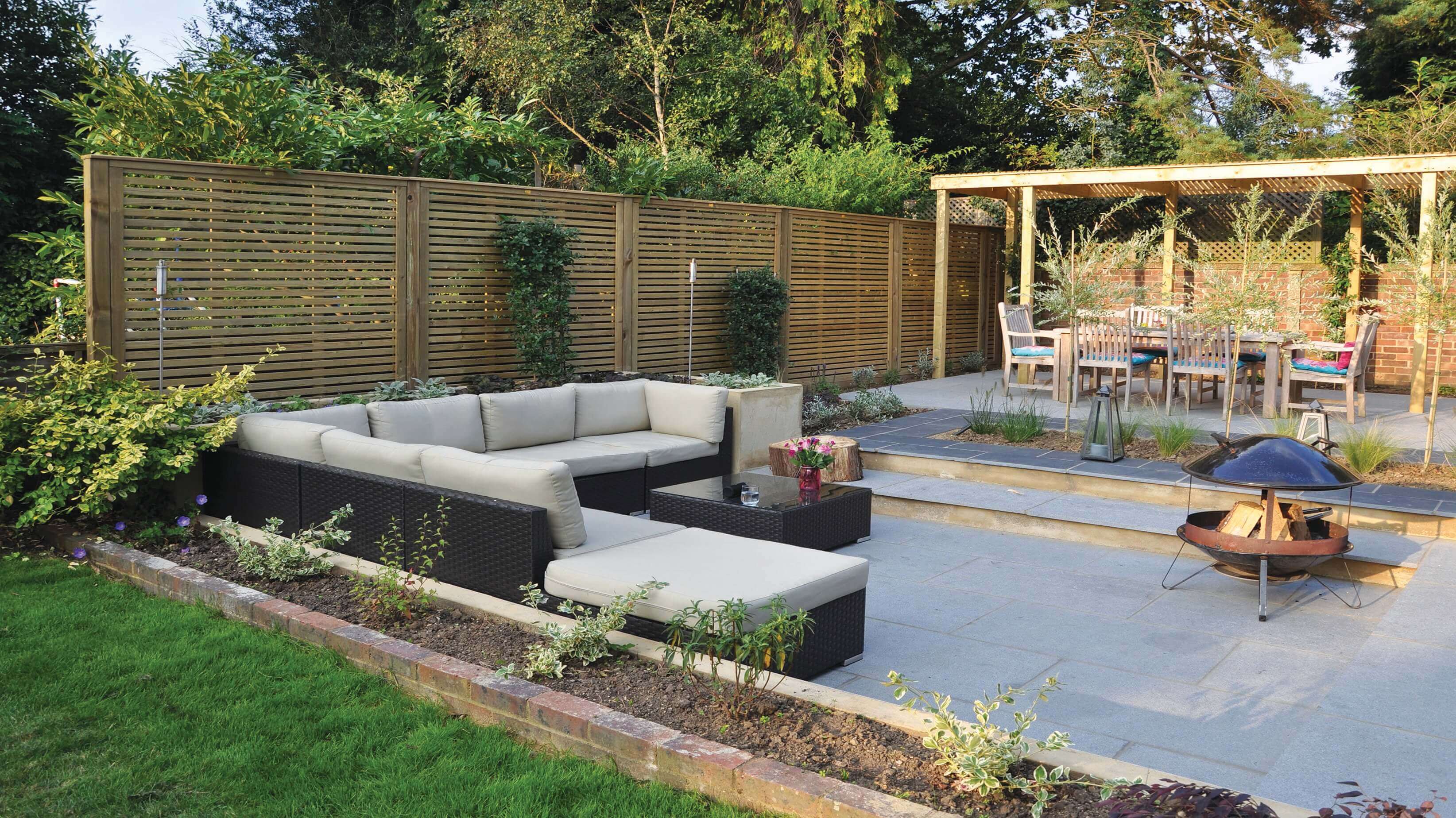 We have developed a guide with expert advice designed to walk you through each unique type and help you to make an informed purchase choice about which type of fence and style you may want but more importantly, need. One of the most popular types of fencing are slatted fence panels (also known as semi solid) which are designed to you give a more sleek, more contemporary look to your outside space, ideal if privacy is not an issue. Often installed and used as boundary fences, standalone garden features, screens to segregate areas of a garden or terrace and solutions to finish off decking and landscaping projects.
Watch our semi solid fence panel video

When it comes to redesigning the look and feel of your garden your fence will form an integral part of the overall design. Whichever style you choose timber, concrete, metal or PVC you will need to ensure the installation is done correctly. Our timber fence panels are manufactured as individual components and built using a slotted fence post system meaning they are erected item by item, making the installation a simple process. There are step-by-step instructions for how to best install timber fencing available for download.

Timber fence panels, timber fence posts, timber gravel boards and accessories are all significantly lighter and easier to handle than metal or concrete options, making the ease of installation a much more straightforward process. The average concrete gravel board (1.83m [6ft] x 150mm [6ft] x 50mm [2in] weighs approximately 24-26kg compared to the timber alternative which is approximately 8kgs. It should be noted in spite of being awkward to manoeuvre, heavy to carry and can look ugly after weathering, concrete posts are a proven durable, strong and hard-wearing fence panel support, making them a popular choice across the UK.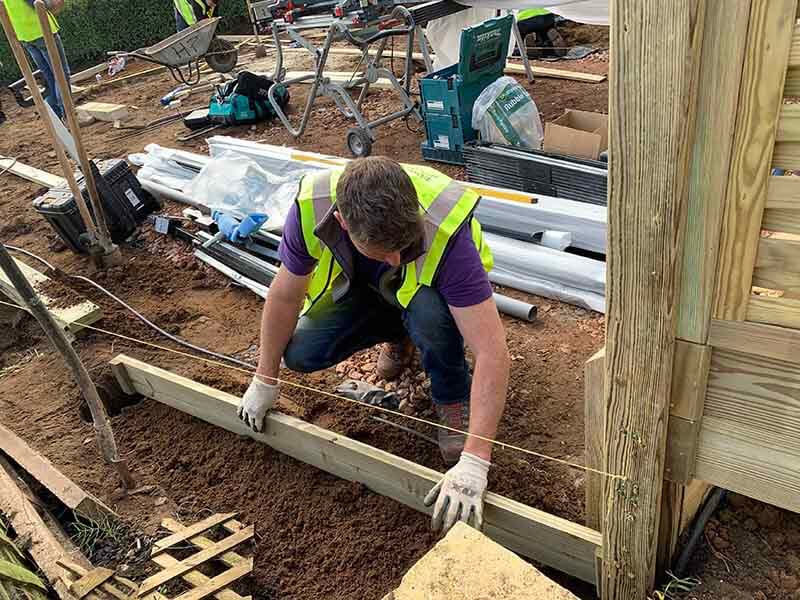 Affordability
Affordability and value for money will always be a priority when looking at buying a new fence panels so which is the more cost effective option giving you the most value for money? Here we compare Concrete vs Timber Fence Posts for an idea of the costs involved.
Environmentally friendly
Products marked as certified to either PEFC or FSC programmes can prove that the timber has been checked at every stage of processing and come with the reassurance of a complete chain of custody certification. These programmes are great for implementing sustainable forest management practices around the world, the protection of endangered species, reducing the effects of climate change, and longevity of forests for future generations.

However, even if you choose fencing which has been either PEFC or FSC certified as using sustainable wood, should the integrity or quality of the material used is substandard, then this is counterproductive and you may end up having to replace your fence frequently. Therefore using more timber as a result, regardless of whether it's from a sustainable source. Beware low quality cheap fencing often carries a harm factor in deforestation, milling and transportation as well as carbon footprint implications. Though is actually considered to be the environmentally friendly option when compared to concrete which was named the most destructive material on the planet in a recent report by The Guardian.

Improved Security
Unlike alternative options wooden fence posts allow the fence panel to be screwed into the fence posts. This in turn can stop the infuriating noise that occurs when panels rattle in the wind while screwing fence panels into the posts improves the overall security of the system. One of the most common methods employed by thieves who intend to take items or pets from a fenced garden is by the removal of a panel (usually from concrete posts). Usually these will be lifted out leaving a large unfenced area in the garden. Installing a timber panel ensures the panels are screwed into the posts which prevents this such an event.


Pressure Treated Timber is Made to Last
In a recent blog we discussed the importance about installing fencing which has been designed to survive the elements (Fencing Exposed to Strong Winds). The basic design, composition and material of a fence itself will strongly influence its strength and therefore its ability to withstand the challenges associated with the extremes of the outdoors. The ability of vinyl fencing to withstand wind depends on the design as well as the strength of the posts and the materials used though it has been well documented the average PVC fence panel can withstand standard weather conditions though in extreme weathers the system falters. Extreme weather for PVC fencing are wind speeds above 70mph.

In addition to the integrity, it is important to source a fence, which is supported by high quality fixings that have been heavily galvanised to deliver added protection. Rusty fixings can also be influential in causing a fence to fail because if the fixings weaken then the component parts of the fence will begin to fall away from each other.
At Jacksons Fencing Jakcure is our unique ISO 9001 accredited process that allows preservative to penetrate deep into the timber through the selection of the timber, total immersion and vacuum pressure. This provides the timber with a 25 year guarantee against all wood-boring pests and all forms of wet and dry rot.

While this does not make the fencing wind resistant it ensures the integrity of the timber is maintained. Jakcure conforms to B5 8417 and will not soil hands or clothing. It is harmless to man, animal and plant life. Non-inflammable and non-corrosive, it has no unpleasant odour and does not reduce the strength of timber or make it brittle.


Fence Comparison Tool
Compare all the different types of fence panels we offer using our handy comparison tool.
Quality Components
The components that hold the fence in place are equally important as the quality of the fence material and whether it will last. The nails or screws used to fix the timber fence or gate boards and attach the capping rails or gravel boards, should last at least as long as the timber used for the fence or gate. Unless more expensive stainless steel or hot dip galvanised fixings are used, the life of the entire fence or gate will be compromised as the fixings will rust long before the timber itself fails. At Jacksons, we use only the highest quality components to manufacture our fencing.
Timber Fencing
The arrival of vinyl/PVC fencing materials was expected to become the modern, low maintenance, simple option for the public though why didn't this happen? What stopped vinyl/PVC fences having a breakthrough in the UK is that they lack full climate adaptability; whilst they have seized the role of wooden fencing in some regions of the UK, in colder climates vinyl/PVC fences contract and become brittle and in damp conditions they rapidly develop algae stains and even become mildewed. The composition of the fencing can become vulnerable whereas timber is a natural material so does not succumb to these effects, if pressure treated.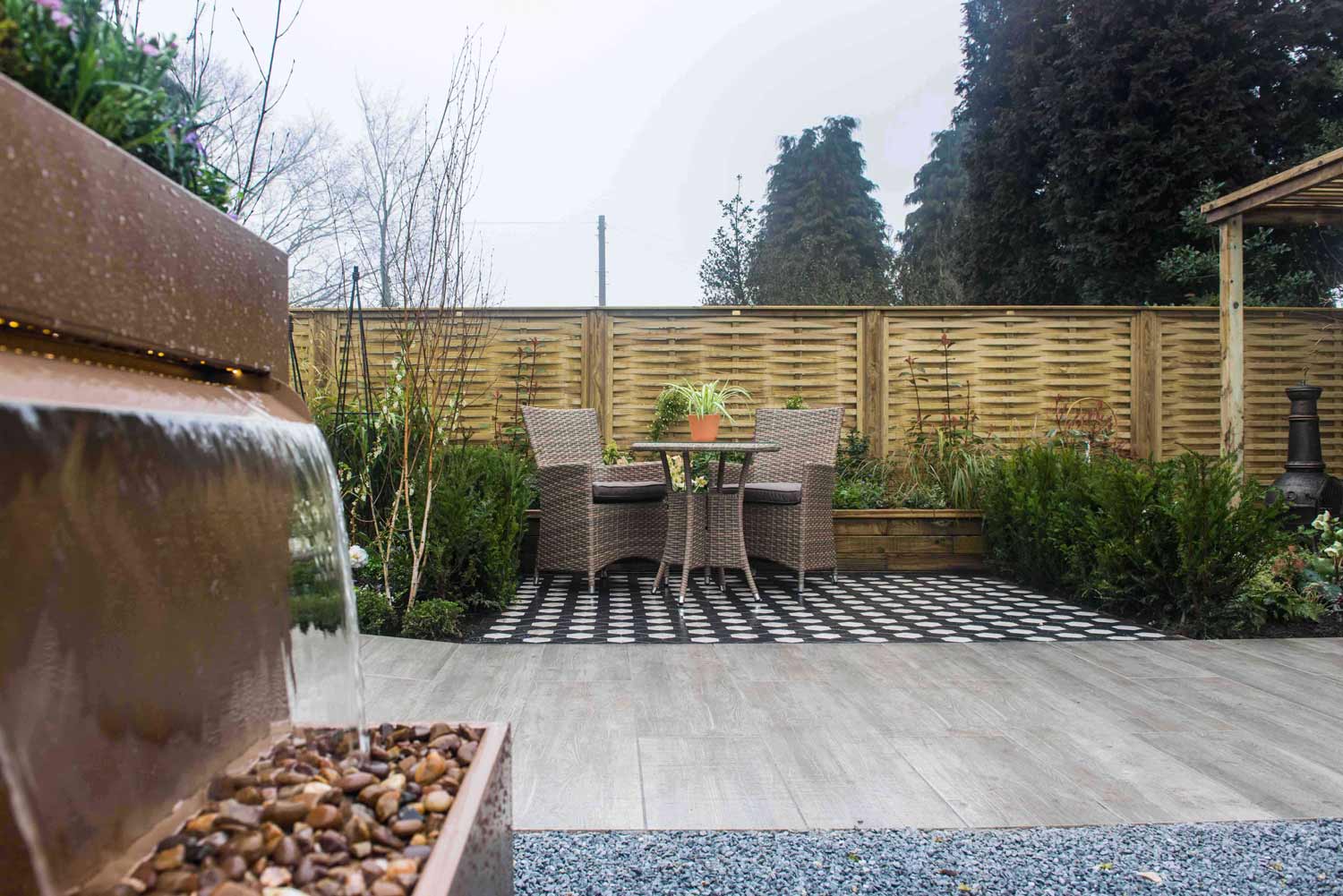 Download our Good Fencing Guide Brochure