01/09/2018 03:22 PM
A Fence Exposed to Strong Winds
Installing a fence in a location that's prone to windy conditions doesn't have one simple solution. Many different options are available when installing the fence but they depend on the requirements.
Installation of a fence in a windy location without the loss of privacy
It is more than likely, that if a standard solid style fence (Featherboard or Closeboard) is installed with standard posts, weak clips to attached panels to posts and minimal amounts of concrete to hold the posts in the ground, then the first gust of strong wind and the fence will blow over. There are some options, to stop this happening.
The first option is to install a fence using over-length slotted Heavy Duty Fence Posts (shown to the right) and use extra Postcrete or a good mix or concrete.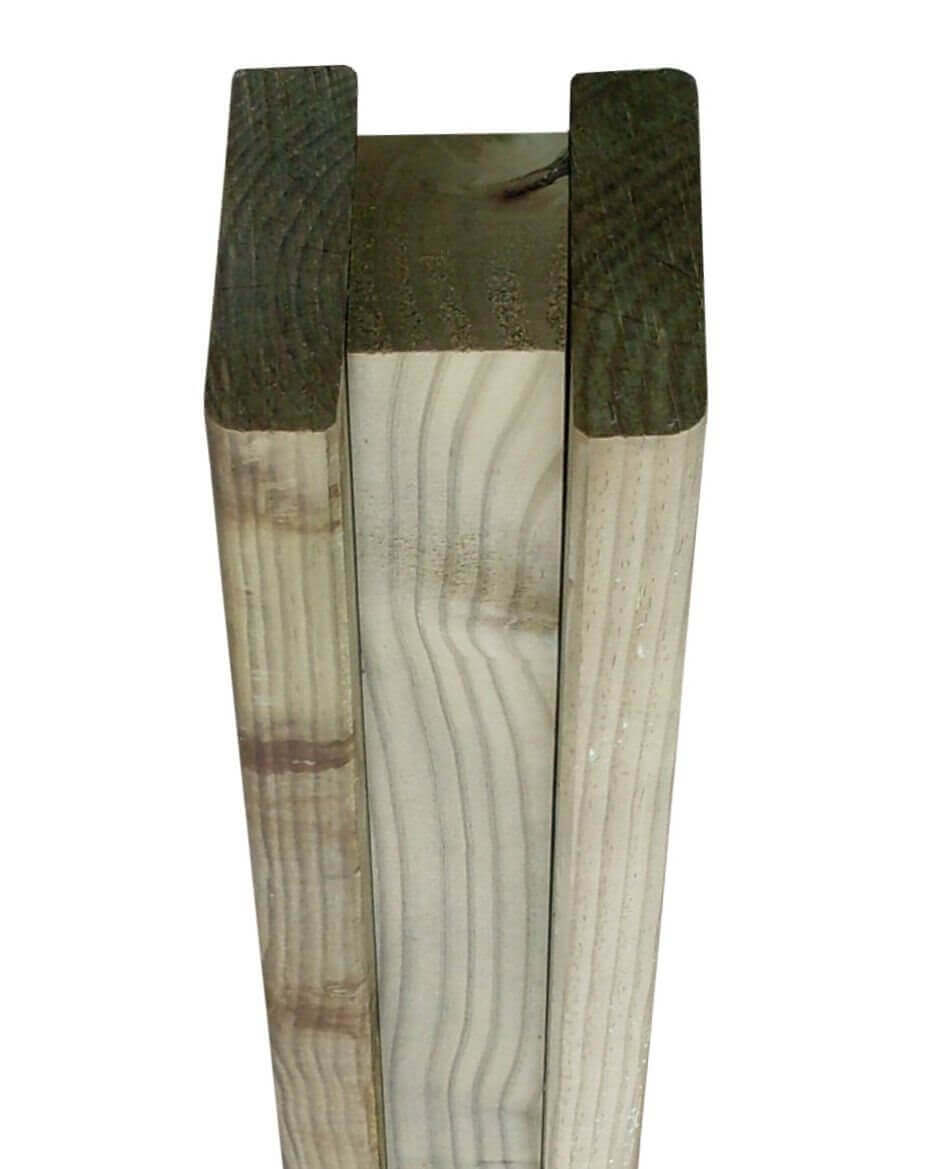 Heavy duty slotted fence posts will ensure the panels are secure and with the use of screws holding the panels to the slotted posts, they will be firmly held in place. If a combination of extra Postcrete or concrete mix and over-length are used, there is less chance of the post being blown out of the ground or becoming unstable.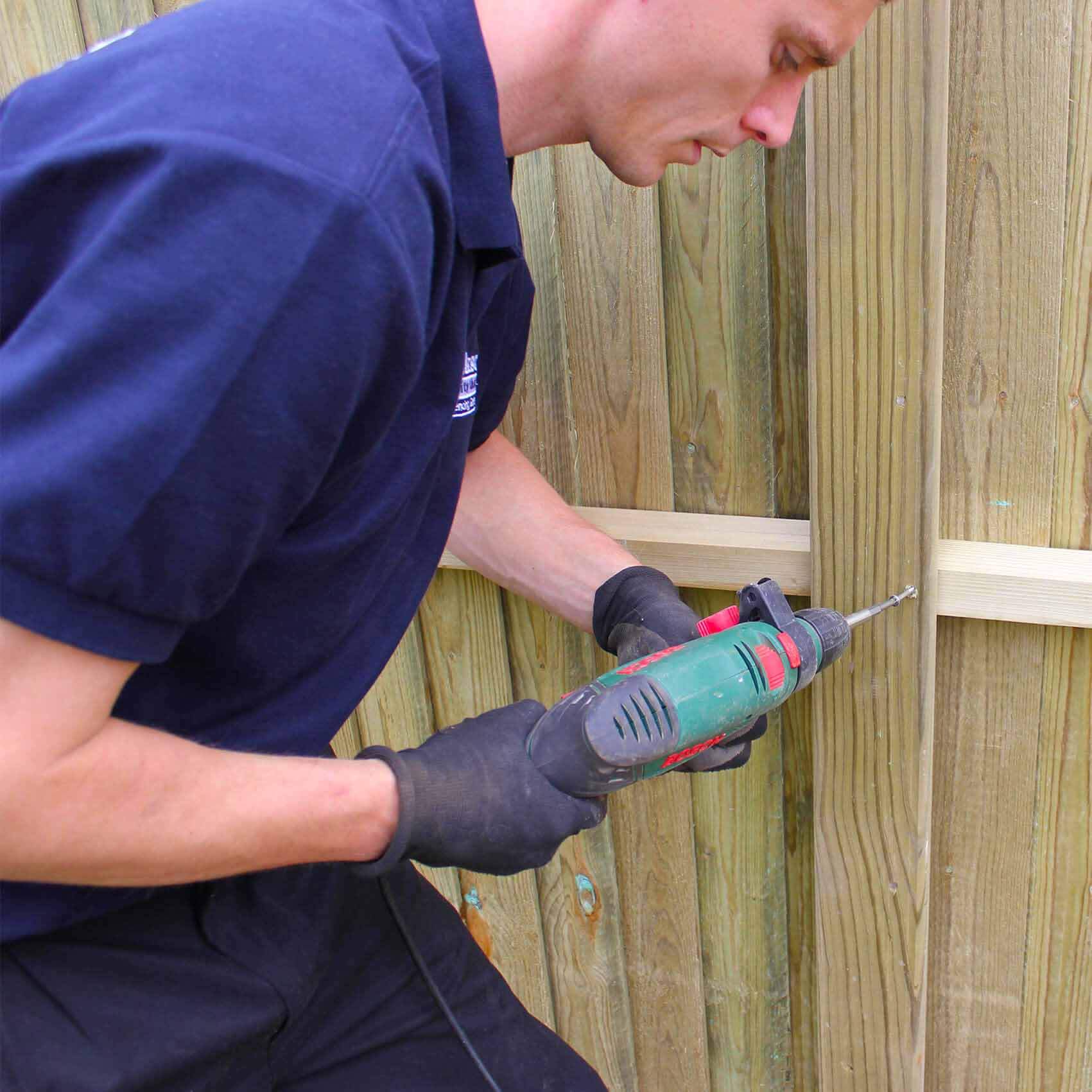 A design of fence that allows wind to pass through
The type of fence panel can really make a difference to whether the fence will withstand the strong winds of a storm. Semi solid panels are great for both aesthetics and for offering less wind resistance. For example Venetian, Canterbury Combi, Hit and Miss or Lourve offer varying degrees of wind resistance with gaps between pales that allow are to pass through whilst giving some protection and privacy.
If privacy is not an issue, Ideal for rural setting, use a fence that will not be affected by wind. A traditional Palisade picket style fence or Jaktop® fence allows wind to flow through it and will not come under strain when strong winds occur.
If you do need privacy, then there are panels that provide both privacy and let wind travel through. A good example of this are Hit and Miss fence panels or Venetian. These panels will allow gusts of wind to pass taking stress off the fence. It is probably best to take into account the option above with over-length heavy duty posts, just to make sure.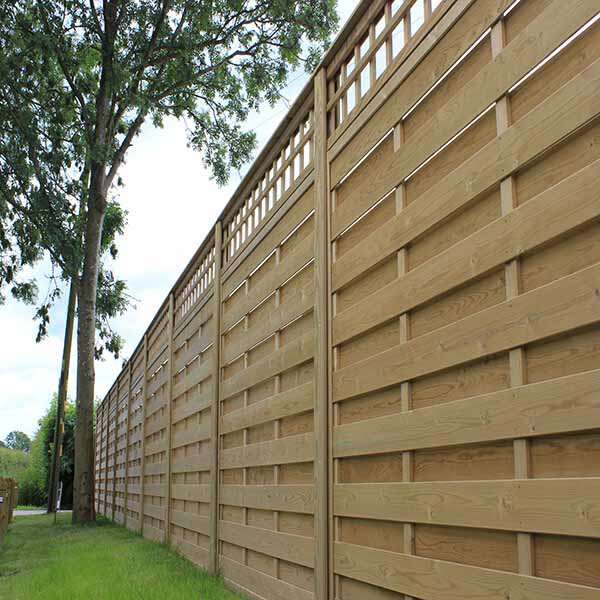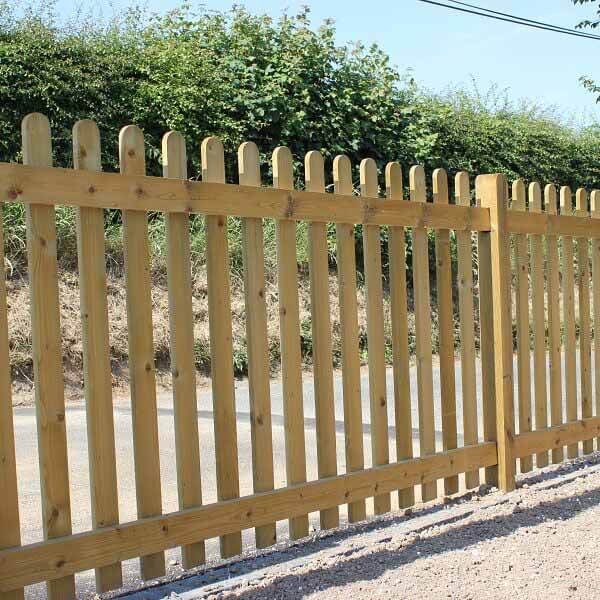 A Simple Palisade / Picket Fence