24/11/2020 03:00 PM
Installing a fence in a location which is prone to windy conditions doesn't have one universal solution. Many different options are available when installing a fence in windy areas, the choice depends on the requirements.
Installation of a fence in a windy location, without the loss of privacy
Semi-solid or slatted panels (which we will discuss in this article) are the obvious choice for windy areas, however many people prefer the higher levels of privacy offered by solid fence panels.
More than likely, if a standard solid fence panel is installed with standard posts, weak clips to attach panels to posts, and minimal amounts of concrete, then the first gust of strong wind will cause the fence to blow over.
If you do opt for solid fence panels in a windy area, follow these steps to ensure your fence stands strong.
Use over length slotted heavy duty fence posts to slide panels into and screw in place.
Use extra Postcrete® or a good mix of concrete to secure posts in the ground.
Heavy duty slotted fence posts will ensure the panels are secure and with the use of screws holding the panels to the slotted posts, they will be firmly held in place. If a combination of extra Postcrete or concrete mix and over-length are used, there is less chance of the post being blown out of the ground or becoming unstable.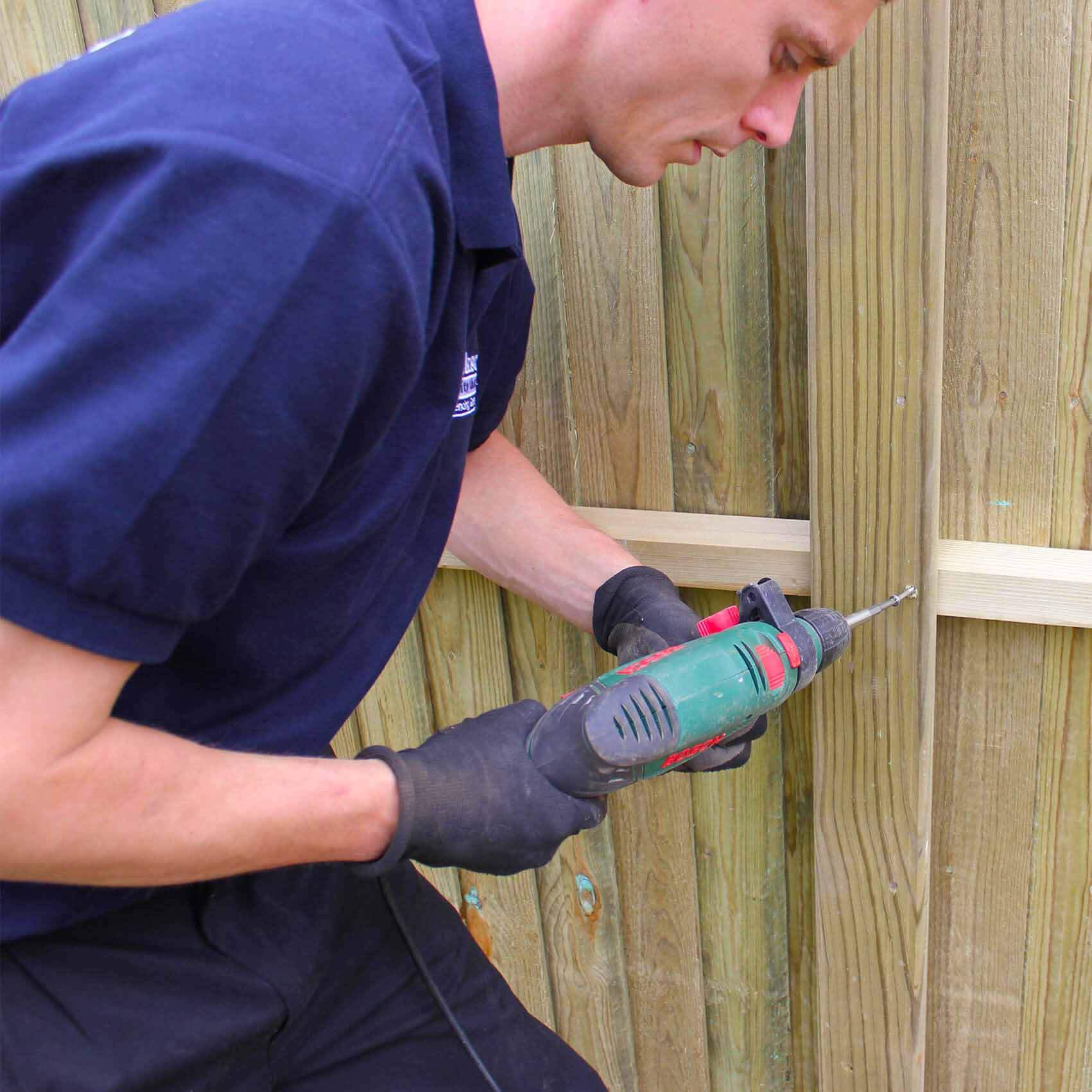 Choose a design of fence that allows wind to pass through
The type of fence panel can really make a difference to whether the fence will withstand the strong winds of a storm. Semi-solid or slatted fence panels are great for both aesthetics, and offering less wind resistance. Venetian, Canterbury Combi and Louvre offer varying degrees of wind resistance, with gaps between pales that allow air to pass through, whilst still maintaining some privacy and protection.
Wind resistant privacy fencing
If you want a little more privacy than a slatted fence panel offers, opt for one that has been specifically designed for windy areas whilst still maintaining privacy. Hit and Miss or Venetian Hit and Miss fence panels offer the same stylish design of a slatted fence panel, but with additional pales they create a more private garden, while still allowing air to pass through the panel, relieving the fence from the full force of the wind.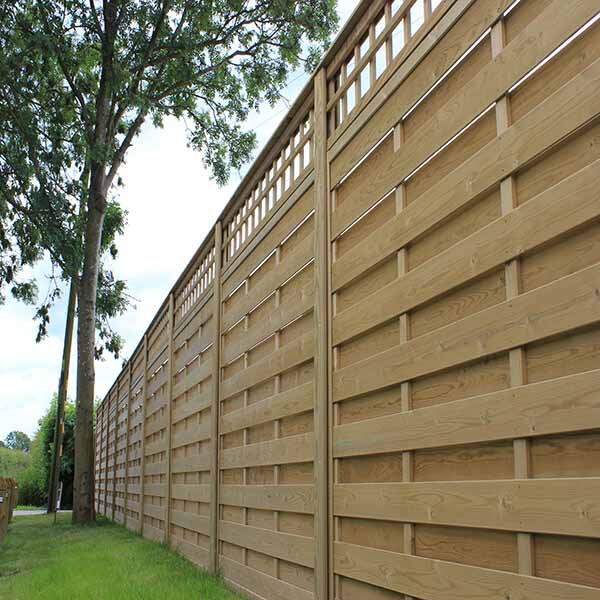 Wind resistant demarcation fencing
If you just need a fence for demarcation purposes; around a front garden or field, or to divide land up, there are various shorter fences that provide improved wind resistance whilst still maintaining pleasant aesthetics.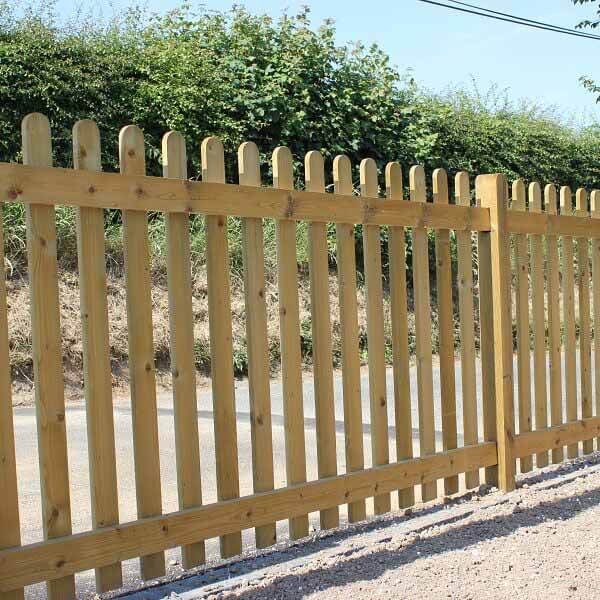 Traditional Palisade picket style fencing, or Jaktop fencing allow wind to flow through and decrease the strain on the fence when strong winds occur, while simultaneously creating an attractive perimeter. Our Hit and Miss fence panel range, as the name suggests, was intentionally designed as a wind resistant demarcation fence and framed for extra strength.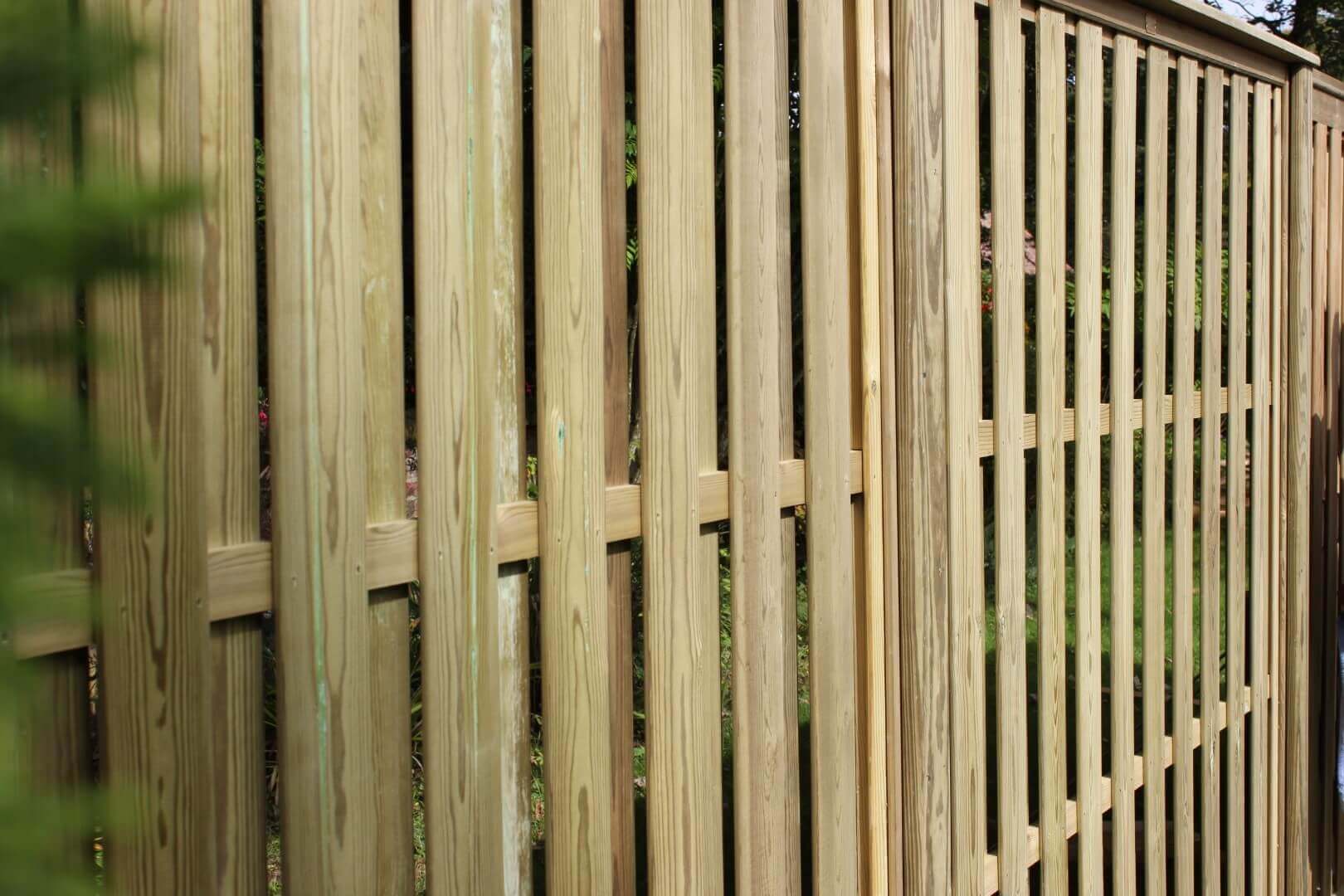 Additional Resources
Concrete or Wooden Fence Posts
Good Quality Fence Can Add Value to Your Home
Download our Good Fencing Guide Brochure