18/12/2017 03:15 PM
See before and after pictures sent in by Jane and her account of how her unmanageable sloped garden changed for the better using Jakwall® timber retaining wall.
Timber retaining wall or Jakwall® has many benefits. The 'bricks' are light and easy to install, using hex-head timber screws rather than mortar to connect them cleanly and create a strong, sturdy wall. Timber can also be cut easily when a smaller size is required, so you can get the perfect fit without using complicated tools. Furthermore, it's guaranteed for 25 years, so that means it's better for the environment and has lower lifetime costs for you. Timber retaining wall is perfect for raised borders, creating flowerbeds, fish ponds, play areas and sand pits. It can have a grooved or ungrooved design so you can achieve the look of a brick wall.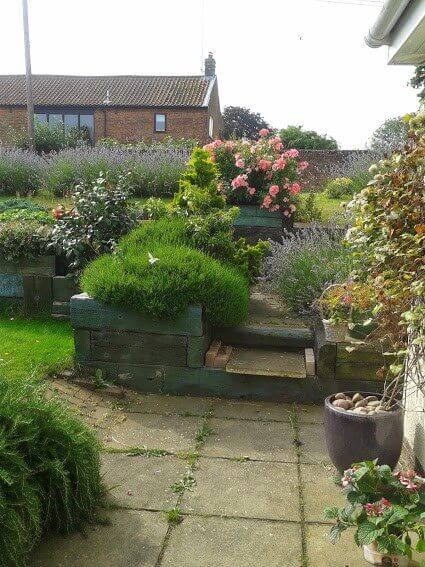 Jane had a sloped garden which was a very difficult space that needed some structure to make it easier to work with. When they first moved in 35 years ago, there was a steep bank that was extremely difficult to mow, let alone get up and down. In the 90s they had the slope terraced using railway sleepers, but they weren't ideal as they were old and leaked tar in the heat.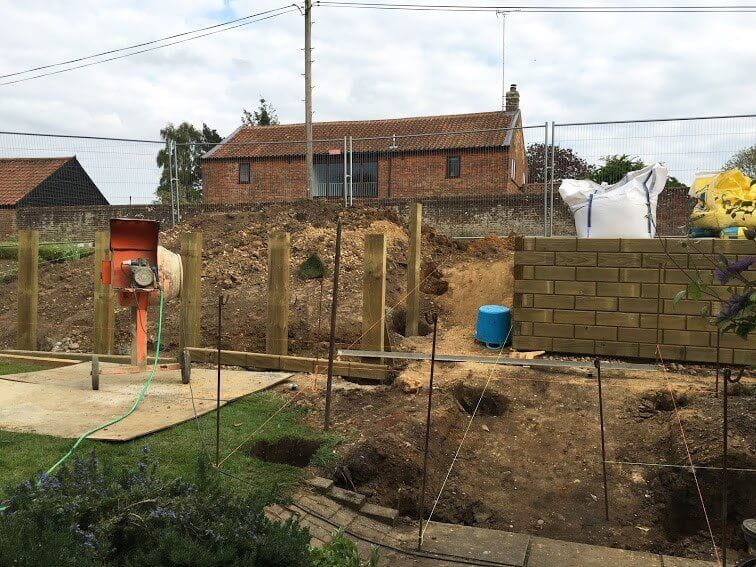 Eventually they started to rot and the steps became hazardous, so they knew they needed to replace them, but wanted some advice on different options.
Jane originally thought the best and safest option would be to use bricks and build walls up to retain the large amounts of earth being held in place by the old sleepers, but when quotes came in, they realised it was a very expensive solution.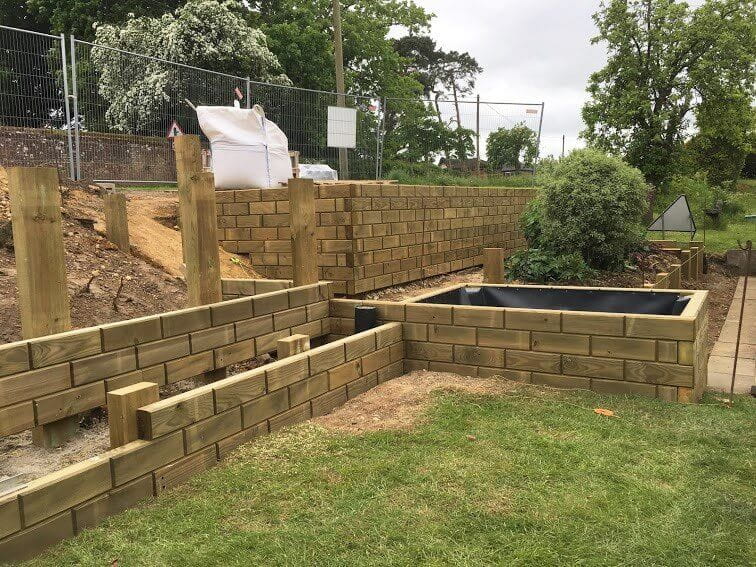 They hired a landscape gardener from Kingdom Landscapes; Darren Barnes, who recommended Jacksons' landscape timbers, which he assured were far superior to their previous choice, and are guaranteed for 25 years. Jane went on to choose our Jakwall® retaining wall instead, as she loved the appearance of them. They also turned out to be more economical than brick.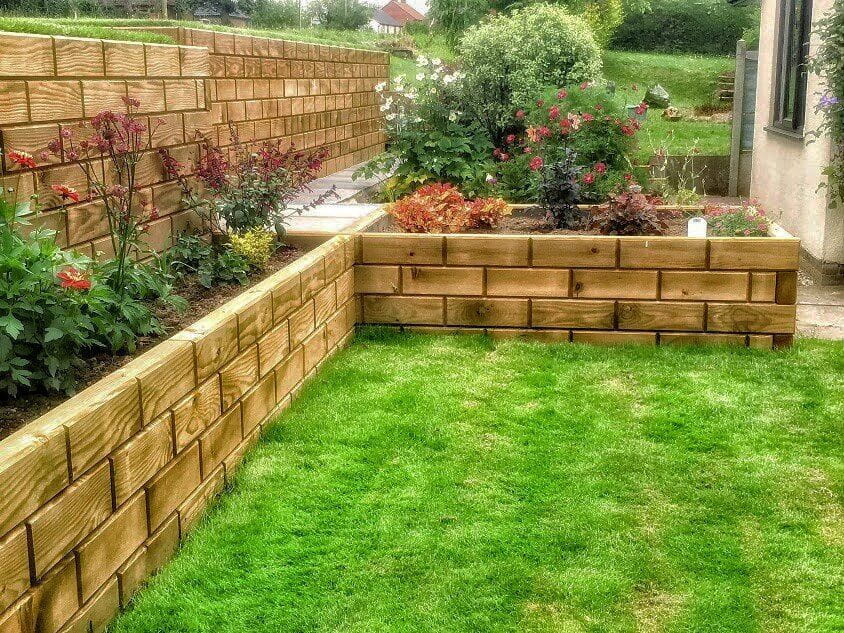 Timber retaining wall used to create tiered flowerbeds in a difficult sloping garden.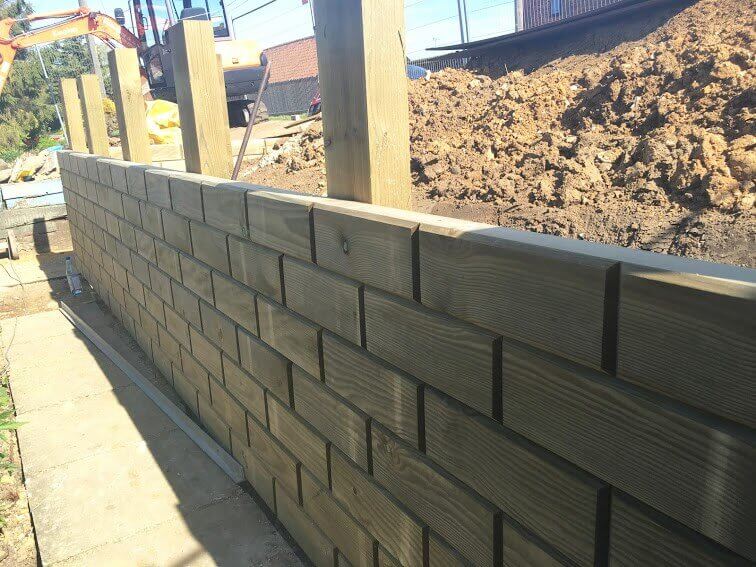 Jane said the one and only regret is that it's their front garden and not the back, but has plans to redesign the back garden too and will of course use Jacksons Fencing.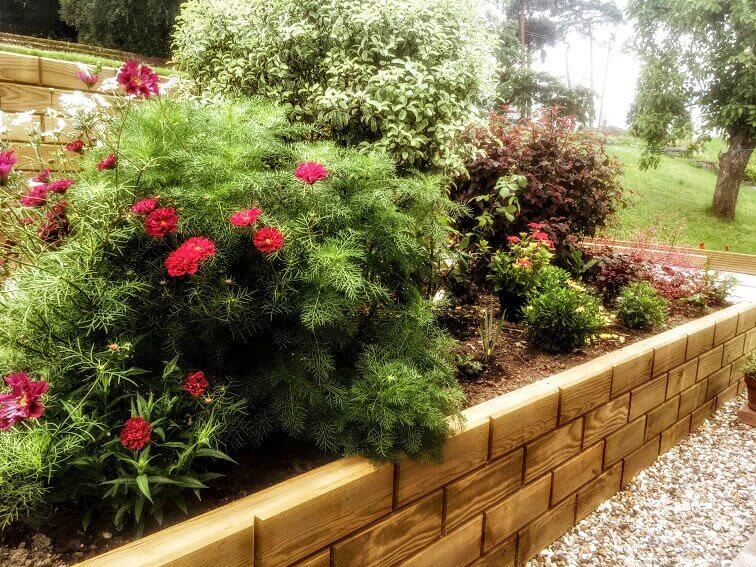 You can find details about timber retaining wall and the garden landscapers by clicking the buttons below: