17/12/2018 12:00 AM
Back in the early 1970s, Stone Street in Kent was a relatively quiet country lane. Over time, the road has got busier, with cars travelling at speeds exceeding 50 miles per hour. Traffic noise has become a real annoyance for some of the residents, who can no longer enjoy a comfortable conversation in their gardens above the disturbance from the road.
The Youngs had been living in their home since 1985, and as the noise from the road had become louder and more persistent, they considered two options: moving house, or installing a second line of fencing along the foot of their garden. The second option had been considered at length: they were investigating the possibility of an acoustic infill between the two fences to help deaden the noise.
As an existing Jacksons' customer, with a 30 year old Jacksons' fence, and two garden gates, Mrs Young decided to visit her local Jacksons branch to pick up the latest brochure. She was delighted to see Acoustic Barriers were now being offered to the domestic market.
Traditionally a motorway fencing system, Jacksons developed this idea to suit any application, with timber slotted posts, and panels made of 34mm thick boards in an attractive tongue and groove design, all guaranteed for 25 years.
Jacksons Fencing installed Mr & Mrs Young's Jakoustic Acoustic Barriers in 2005 and they are still standing strong today. The couple are overjoyed at the huge difference these have made to the sound levels in their garden, commenting, "Now the traffic noise is on the road, not in the garden!"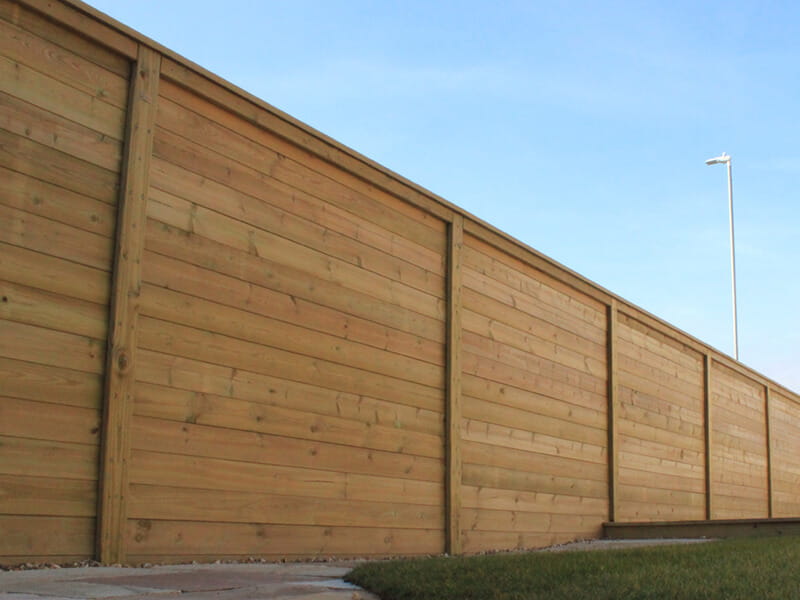 Jakoustic® Reflective fencing works by reflecting the noise away from the fence. Made from Jakcure® pressure treated timber and designed to be as attractive as our tongue and groove fence panels, it's perfect for residential properties, so you don't have to compromise on style but get the benefits of a quieter garden.
Friends and neighbours have admired the attractive appearance of the fence, and are amazed that it is now possible to hold a normal conversation in the garden when for years it was impossible.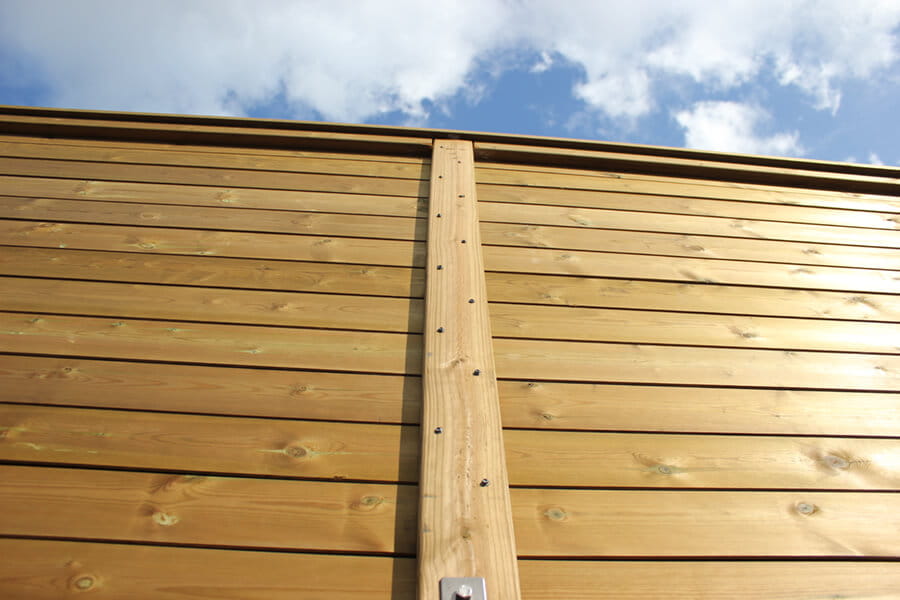 Mrs Young said she would recommend Jacksons Fencing to anyone, particularly Jakoustic® Fencing, as she believes they would benefit so many people by protecting them against noise pollution.