12K Acoustic Fencing
Our 12K Acoustic Fencing can be purchased online and calculated below.
Our 12K Acoustic Envirofence® has a lighter 20mm thick board than our standard Jakoustic® fencing and is often used as for smaller projects. If you have a commercial project please view our other acoustic fencing and barrier solutions on our website www.jacksons-security.co.uk.
Before Using Our Calculator
Our 12K Acoustic Fencing can be a little more complex to calculate than other styles of fencing. We suggest this tool is used to calculate simple fence runs for domestic applications and if you are unsure or have a commercial or larger requirement, please call us.
We always recommend advice from either a noise consultant or acoustician before purchasing.
If the fence will be reducing road noise, please contact us.
Note that fences over 2m high or if it fronts a road, footpath or public highway and is more than 1 metre high, then planning permission is likely, please contact your local authority.
Read about our standard Acoustic Fencing
Read about our standard Acoustic Fencing
Our other types of Acoustic Fencing are commonly used for heavier applications or if more noise reduction is required. Our 12k is a popular entry level product that is commonly used as a garden fence. To view our other acoustic fencing options or if you have a commercial requirement, please click the button below:
Read more
12K Acoustic Calculator
Step 1: Confirm the dimensions for your fencing
Length of Fence in metres
Step 2: Add Extras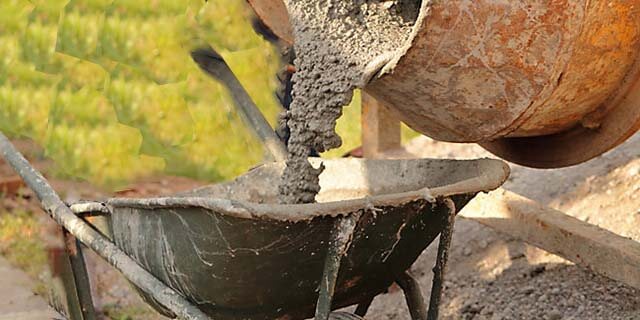 Ballast & Cement
Ballast & Cement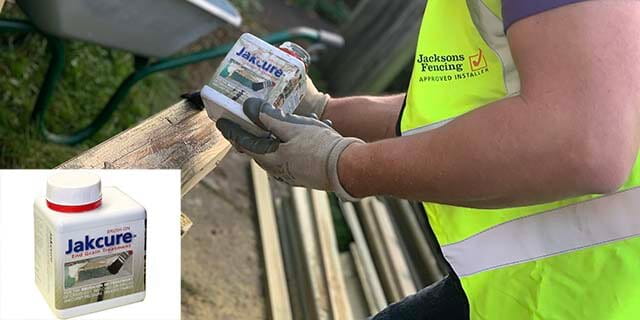 Jakcure Cut Treatment
Jakcure Cut Treatment should be used when products are sawn or cut to ensure additional protection for any cut edge from potential rot and insect attack. This is required when cutting to qualify for our 25 year guarantee.
Step 3: Confirm your items
Fence Height:
Run Length:
Corners:
These are the products you will need for your project:
Product Package Sub-total:
Please don't use your 'Back' button
Using the 'back' button on your device or web browser could lose your progress. Please use the navigation provided above.

Fence builder app
More about our 12K Acoustic Fencing
More about our 12K Acoustic Fencing
Our 12K Envirofence has lighter boards (20mm thick) than our other Jakoustic® barriers (34mm thick) but maintains the same 125mm cover face. The acoustic fence is constructed using boards with a planed Tongue and Grooved design with small chamfers which form a "V" join between boards. Our 12K acoustic timber construction provides an attractive natural appearance that looks great in gardens, estates and protecting properties. Its solid design and flat profile provide excellent privacy and protection against climbing, with the added benefit of noise reduction.
Heights of up to 2.5m can be calculated online but if you require a fence over 2.5m high, please call us.
12K acoustic fence heights up to 2.0m are supplied with timber tuning fork posts. Over 2m high include timber tuning fork posts and are also supplied with galvanised steel spur post reinforcement posts, that is finished in a black powder coating.
When an acoustic fencing solution is installed, it is recommended that gates match the specification of the acoustic fence. We manufacture different styles of gate to match our 12k acoustic fencing including swing and sliding gates with manual and automated operating options.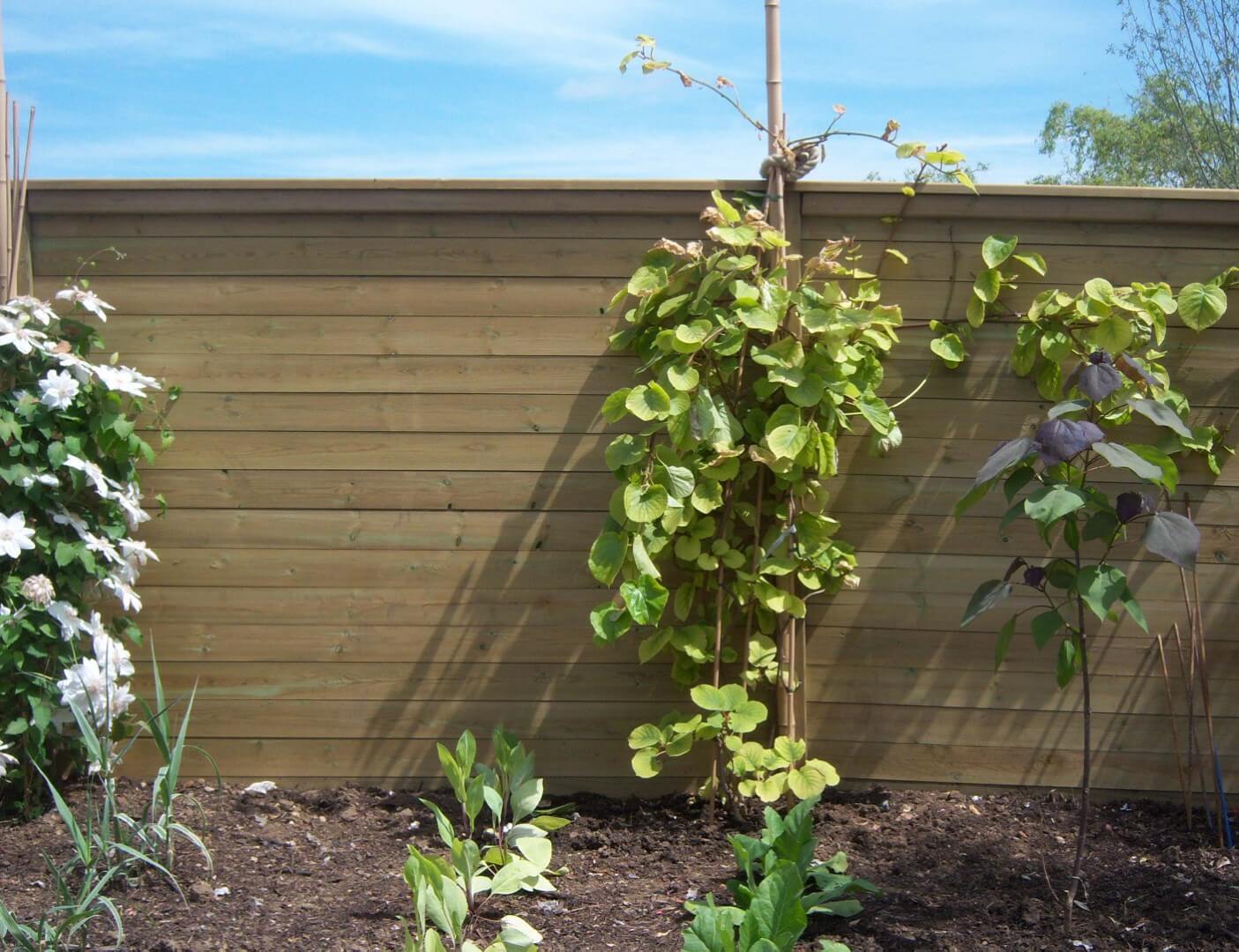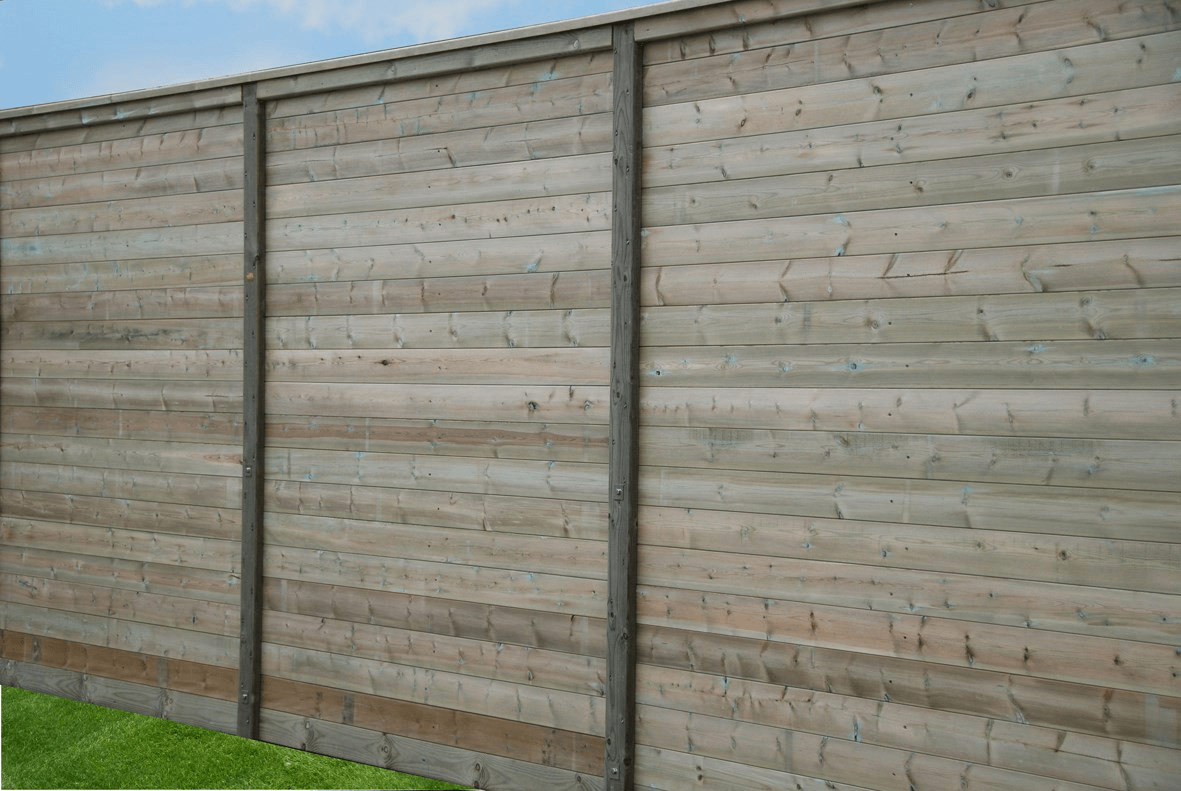 12k Envirofence Acoustic Fencing in Garden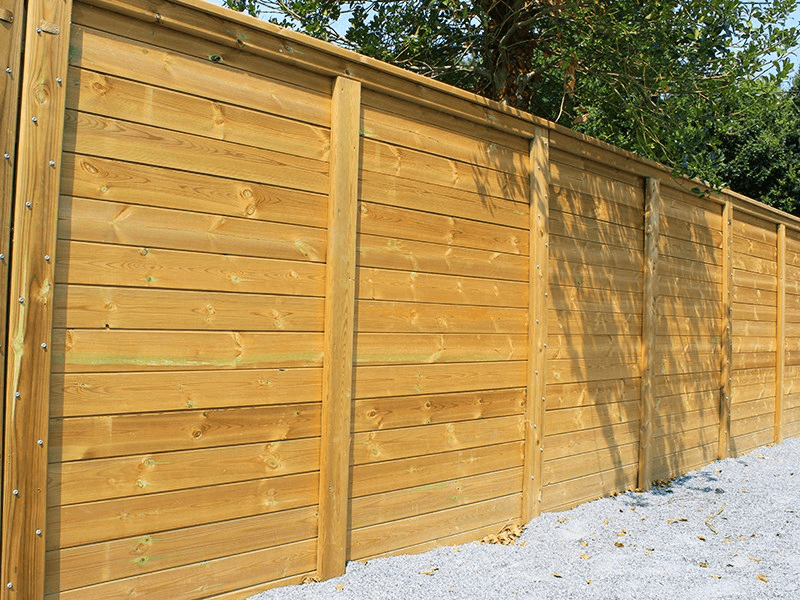 12k Envirofence Acoustic Fencing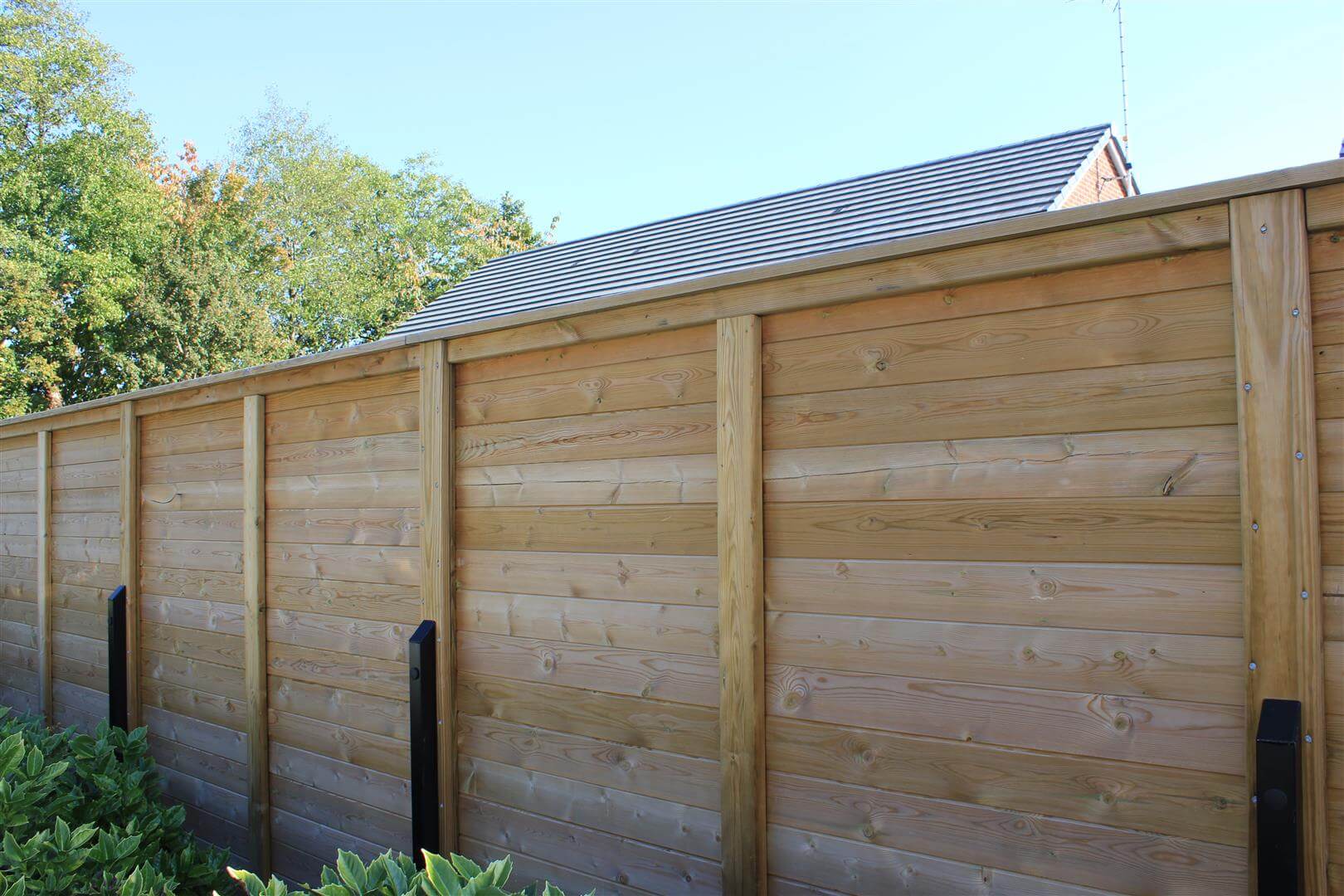 2.5m High 12K Acoustic Fence Showing Metal Spur Posts