14/10/2020 12:00 AM
Evergreen Services have showcased a huge amount of skill and intricate eye for detail to create a beautifully harmonised outdoor space all the way around a family home.
From the front garden that wows, to the interesting features behind in the rear garden. Fencing and gates have been used throughout complement and enhance the different areas of the property.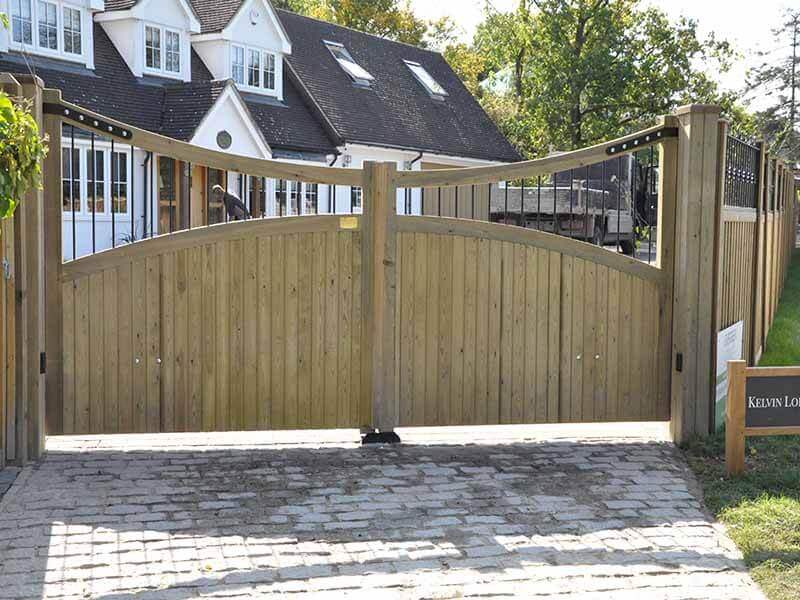 The first thing you see is the elegantly uniform front garden fence. The fence is created using timber Chilham Wooden Fence Panels complete with Flat Top Metal Railing Topper panels on top. Uniformity comes from the vertical lines within both panels which help to make the appearance of the fence both attractive but also strong in the sense of it creating a strong boundary.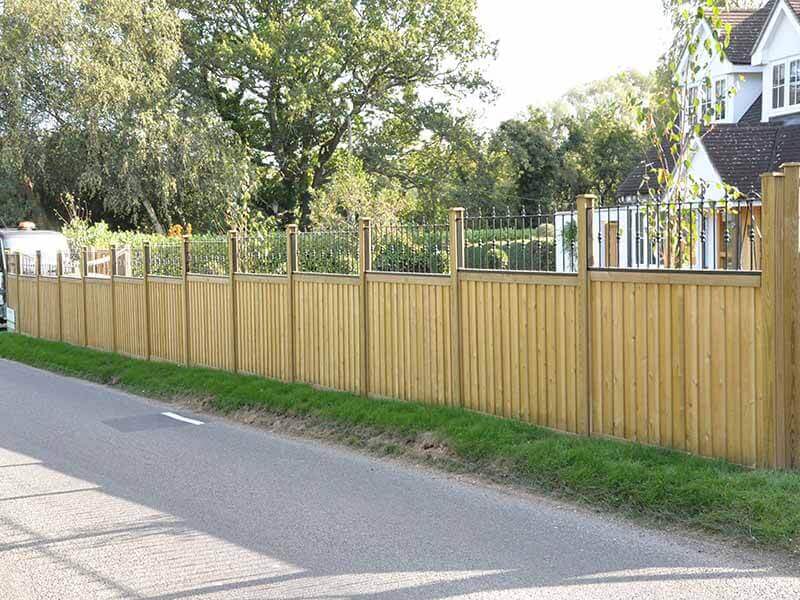 By opting for Chilham, a double sided fence panel, there is no rails on the back of the fence. This means the fence will have the same appearance from inside the house as it would from the street. Chilham is also completely solid panel which offers privacy on the lower part of the fence.

The marriage of timber and steel continues through into the Cathedral Courtyard Gate that adorns the entrance of the property. The arched shape gives an elegant and stately appearance with easy access control from full automation.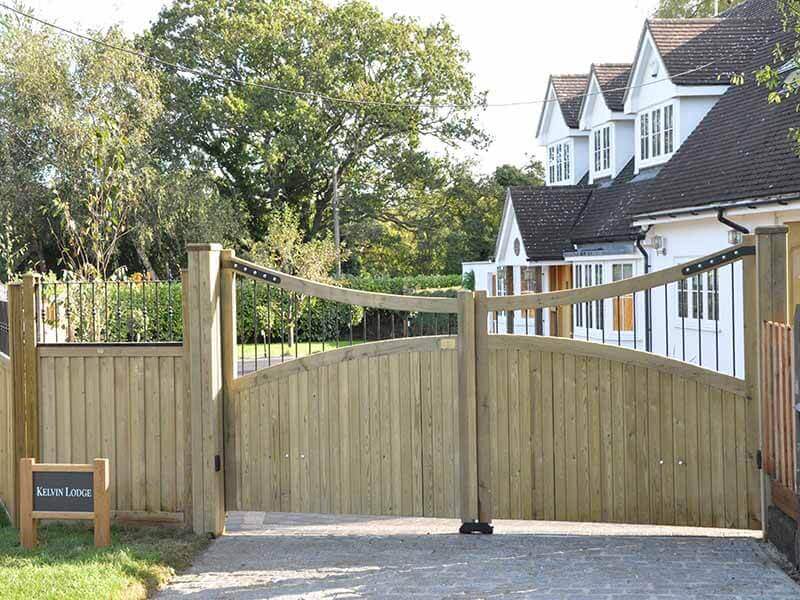 Automating your courtyard gate is definitely something to consider. We have a range of Access Controls such as remote key fobs, which tend to be the most popular, keypads, or sensors. Explore our full range here. Please remember it's best for us to custom manufacture the gate to fit the automation rather than automate it after installation, for safety reasons. If you wish to have your courtyard gate automated, discuss this with us upon ordering.
Once in the back garden, attention is immediately drawn to this striking contemporary Neoquartz feature wall which complements the grey tones chosen for the paving. Fitted into the feature wall is the timber garden gate. The Chilham Garden Gate matches the fencing with its solid matching design, and no rails. This maximises the use of space combining both functionality and design together whilst creating the sense of an entrance to a secret garden.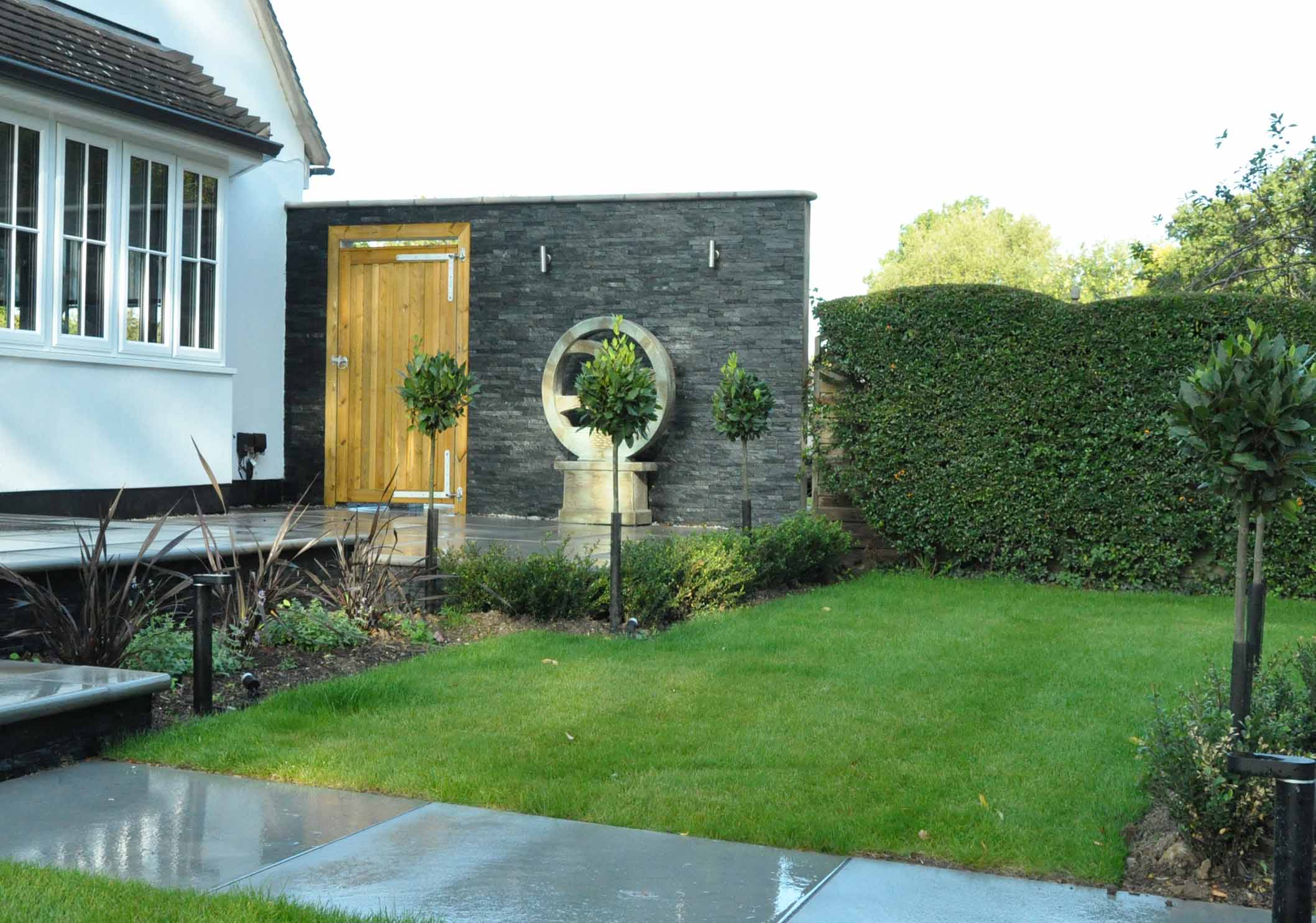 By using a Neoquartz wall and combining it will a solid timber gate it's perfect to create a private back garden that's separate to the front and shields the space from the neighbours.
The base of the garden is divided by double Venetian gates. This allows for a contemporary separation solution but also keeps the space feeling open and doesn't create a dark corner, which is recommended particularly for larger properties, to prevent creating places for intruders to hide.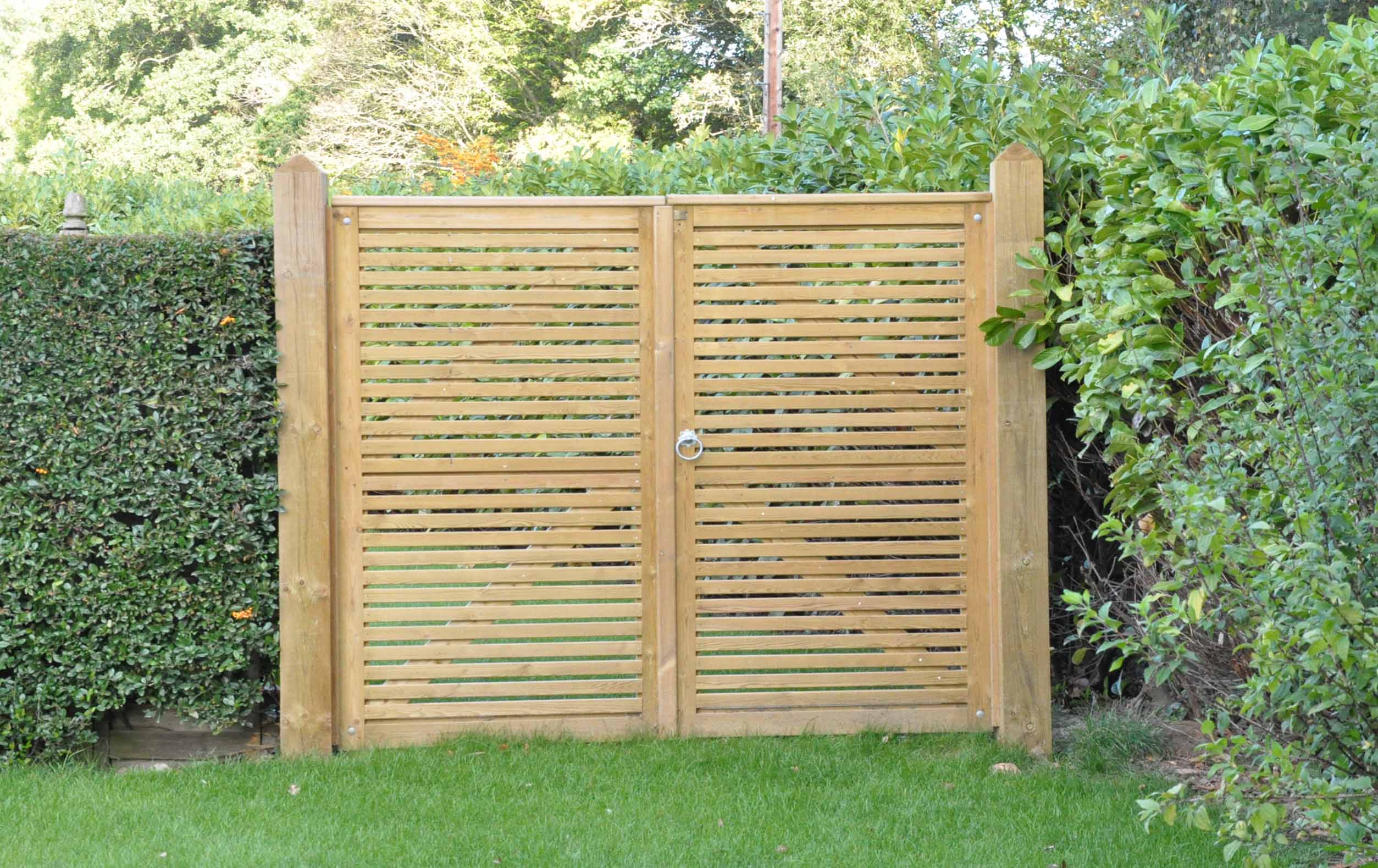 Venetian offers a completely difference style to the Chilham or railing topper panels. The horizontal slates that make up the gate contrasts those of vertical lines else where in the garden.
Overall every aspect of the garden has been intricately planned and designed to create a cohesive and beautiful garden.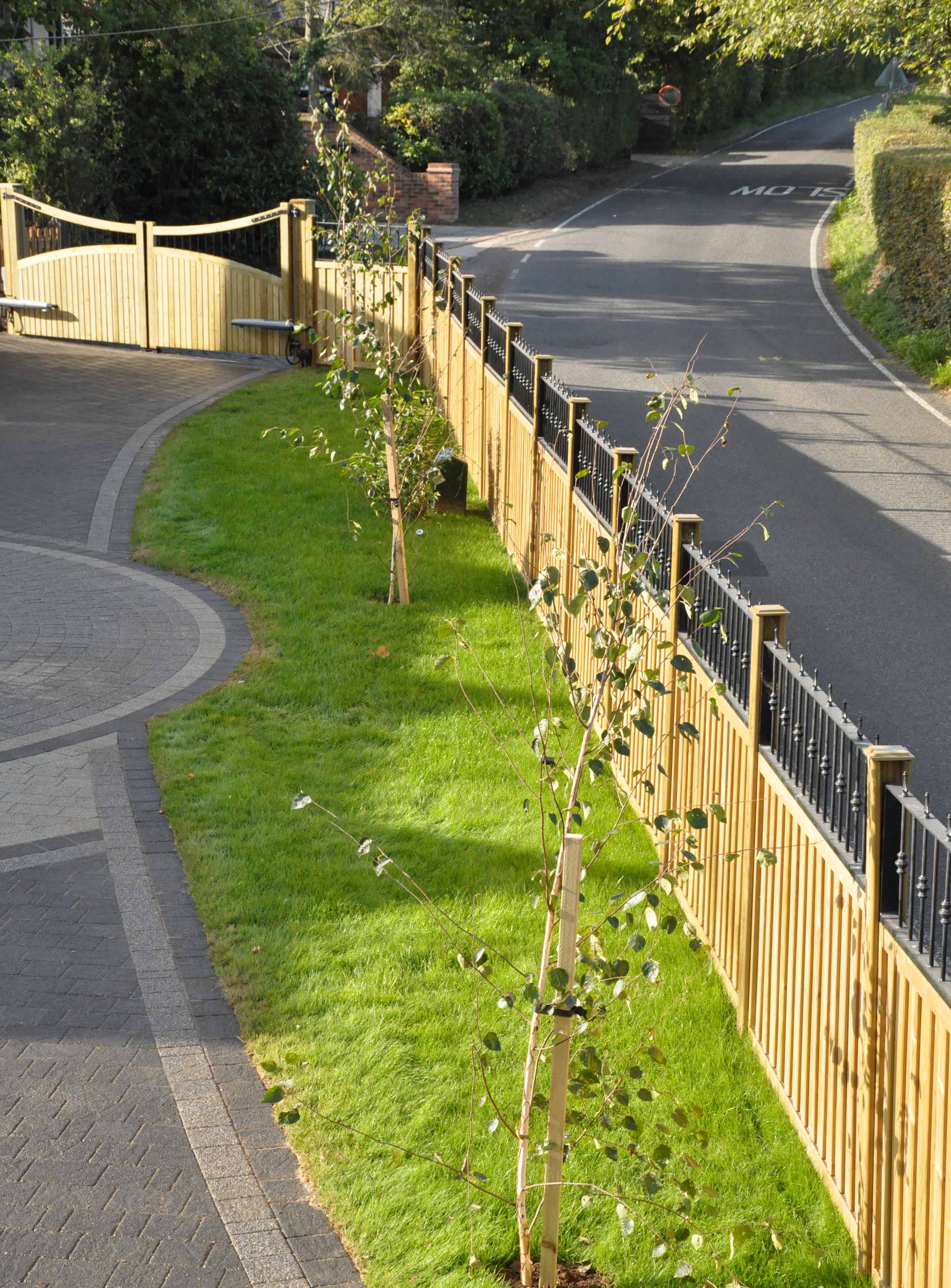 Watch our customer project video