22/11/2013 03:15 PM
We moved to our current house in Cornwall 10 years ago. Our house is in a valley and our garden is steeply terraced with a significant drop to the garden below!
Having 3 young children meant that our priority was safety so we needed to fence the top of the terrace wall quickly and with something that would last. Having shopped around and not found anything I liked my father mentioned Jacksons (our family came down to the west from Kent, so my father had used your products before).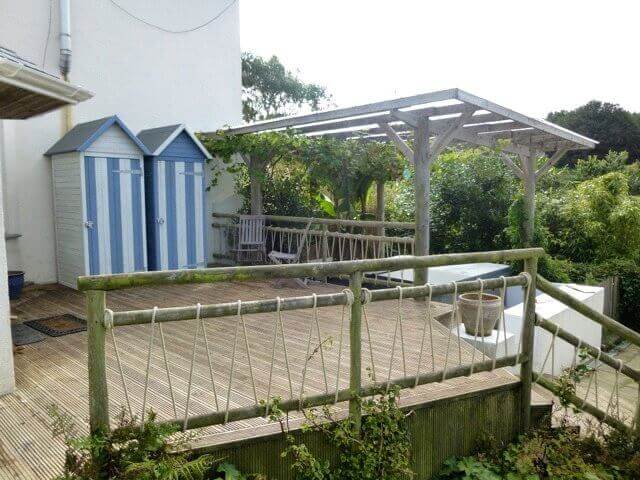 Your product seemed excellent value for money with the guarantee of 25 years sealing the deal. The Palisade fencing has done its job well and as you can see looks good now - 10 years on - and has coped with Cornish damp and rain.
Our next project was to move a green house from outside our back door and deck over some old paving slabs again we turned to Jacksons for the decking and pergola materials - we have had many a happy BBQ and meal under the pergola protected from the weather, this must have been up 7 years now.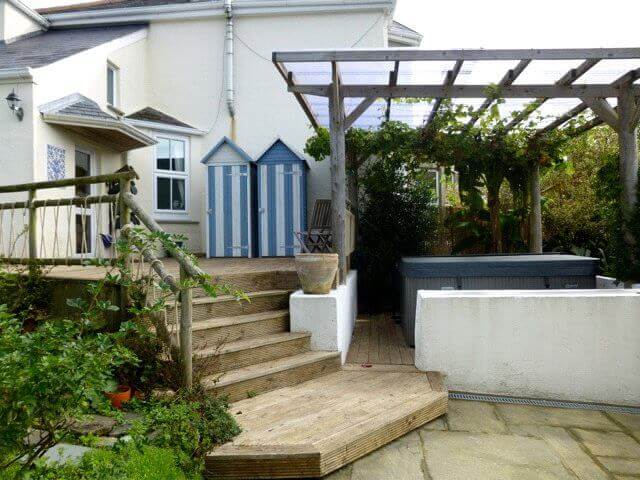 This year our big extravagance has been a hot tub - which has been a great success, especially with our teenagers friends! Not wanting too many teenagers traipsing water through my house I came up with the idea of a beach hut to change in.
We visited several local shed companies and looked on line for weeks - when I suddenly thought of Jacksons.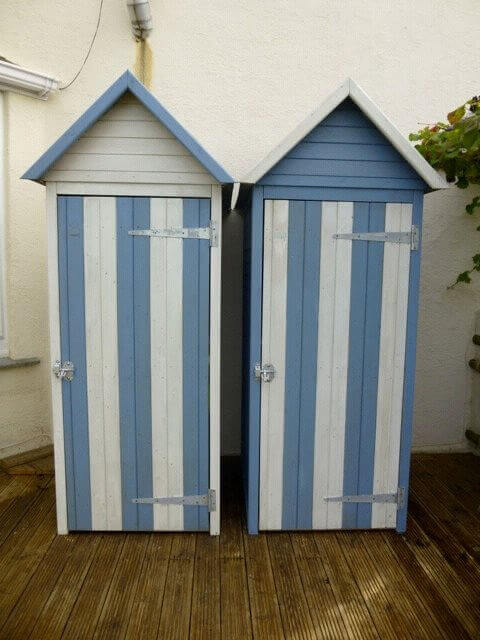 Going on line your garden tool shed seemed a great size for our decking and having spoken to a very helpful gentleman in the office who went outside to measure one for me, we decided we could get 2 in.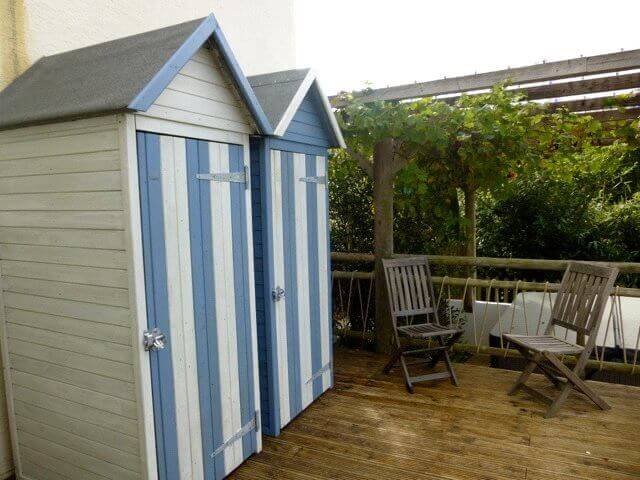 Armed with Cuprinol garden shades and a brush they have very quickly become a focal point on our decking and universally admired - as you can see one has also now de-cluttered my hall of walking boots and dog leads.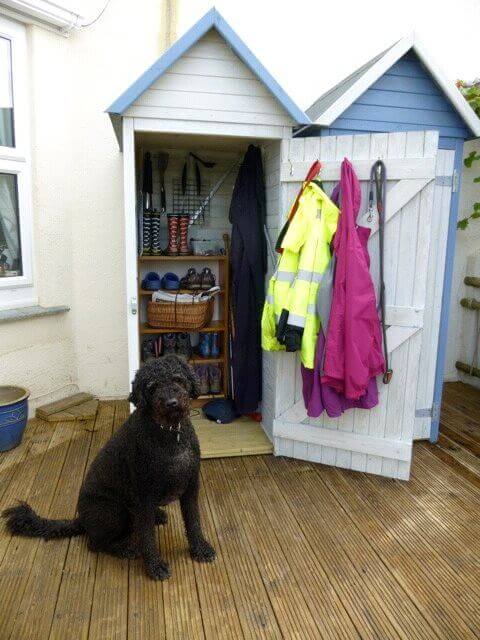 Thank you Jacksons!
Louise