01/08/2019 04:13 PM
If you have a disability that makes mobility difficult, designing your garden to make access easier can make a big difference to using and enjoying your outdoor space.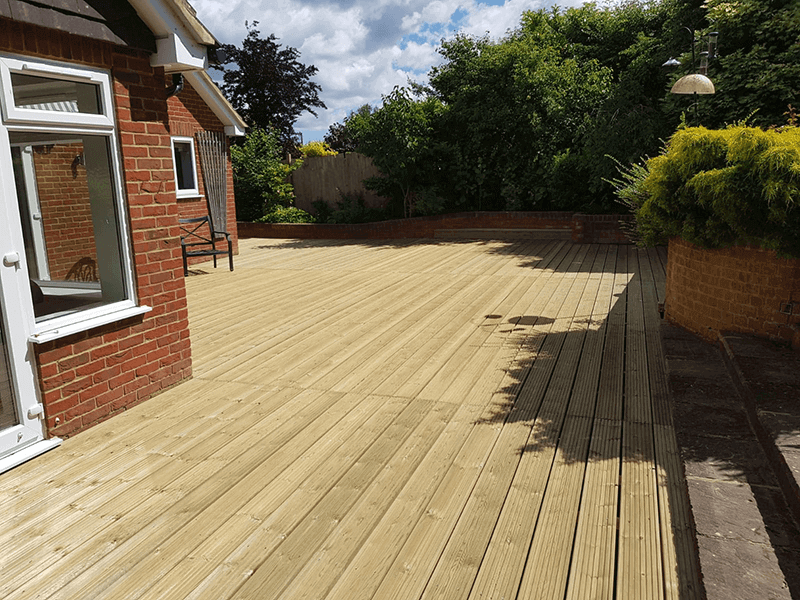 One customer of ours did just that with the help of one of our Approved Installers, Gosbee Construction. Gosbee Construction is one of our Approved Installers based near our head office in Ashford, Kent. Working across Kent and East Sussex they have been working alongside us since the Approved Installer scheme started in 2006.
For this project a huge deck was installed, 156 metres to be exact, providing a solution designed to be low cost, low maintenance and improve accessibility and enjoyment of the outdoor space.
Perfect Garden Surface
It is important to consider what material will cover your surface as grass is often hard going for wheelchair users. By using decking, a smooth sturdy surface has been created that gives an all weather surface that won't become water clogged in the winter. Gosbee construction used our Heavy Duty Decking Boards which are grooved to be more slip resistant which allows for safe manoeuvring over decking at all times of the year.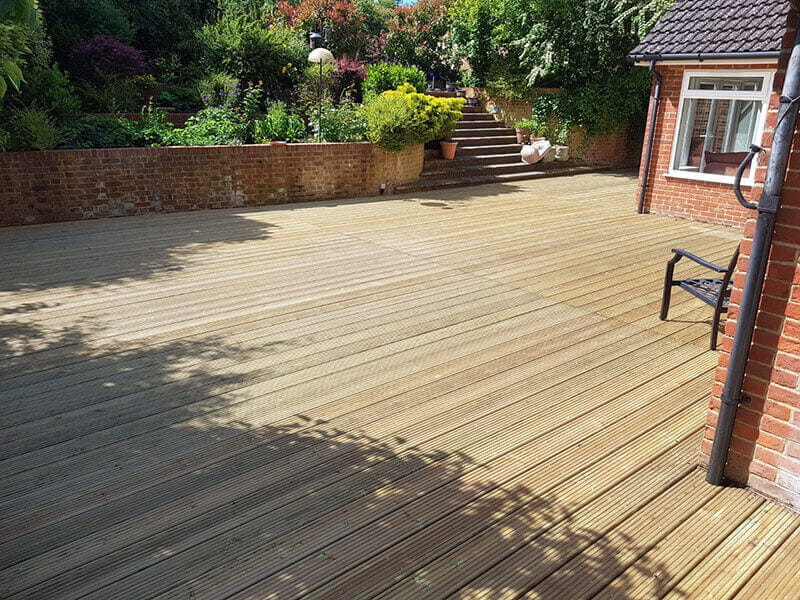 By covering the lower level of the garden with decking, it has removed all trip hazards or ill-placed rocks that may prove awkward or even dangerous for the less mobile. By also covering such a large area with decking there is no worry about turning circles or difficult spots the owner couldn't get to.
Access to the garden
Easy access to the garden is a must; with that in mind, Gosbee Construction created a gentle sloping ramp that takes the owner from the front of the house round the side to the amazing space behind. By eliminating steps into the garden it allows for independent use of the garden. It was important the side pathway was wide enough for the wheelchair, so the gate was attached to the wall by wall plates which removed the need for posts which tend to take up more space.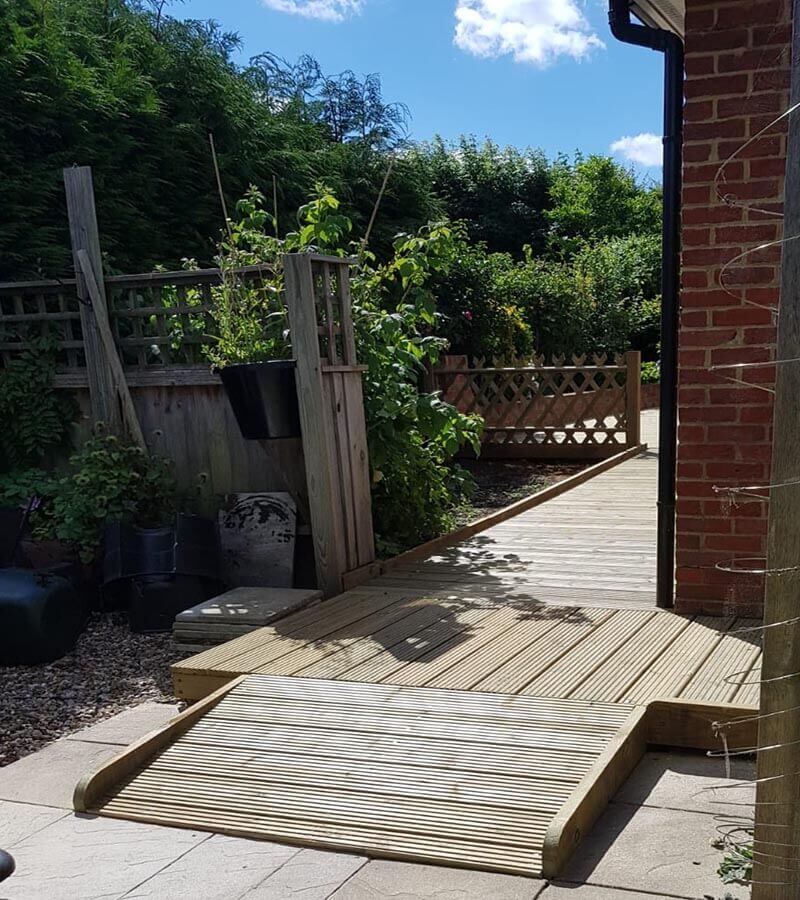 Why choose decking
Decking offers a hard sturdy surface for a wheel chair to manoeuvre over. Gosbee used our Heavy Duty Decking Boards that are manufactured with grooves to make them as slip resistant as possible. Using heavy duty boards for wheelchair users offers a sturdier surface that offers support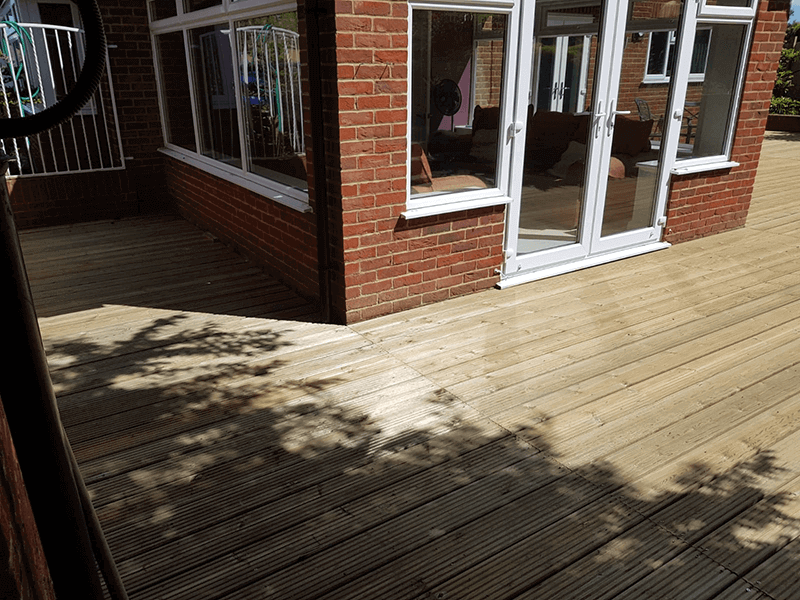 Using decking also takes away the need to mow and maintain grass which removes the hassle of cutting it yourself or hiring someone in.
Use our Decking Calculator to help you get all the pieces you need to create your garden decking to whatever size you need.