23/01/2019 12:00 AM
Both fence panels and traditional fencing have their advantages and disadvantages when compared against each other. Below are some of the advantages for fence panels versus the advantages of traditional fencing.
Fence Panels
The installation of fence panels is simple and even simpler with the use of timber slotted fence posts over concrete fence posts. Install the posts level and then slot the panels into the posts one after the other. To see our range of fence posts click here.
After the fence has been installed, fence panels can be lifted out of the slotted posts which allows access if necessary. though we recommend screwing timber fence panels into timber posts for added security.
What heights do (fence panels) come in?
If you combine the height of the gravel board, 140mm, with 1.83m high fence panels, it comes to 1.97m, which is under the required 2m planning height limit. More fence panel heights can be found in our information section: Fence Panels Heights and Widths
Fence panels are delivered as singular systems that are pre-made and ready to slot into the posts which can be quite heavy.
When a panel fence is being installed, it's really easy to also include a trellis topper panel on top for decoration. These panels are known as topper panels, trellis or railings topper panels are a couple of examples.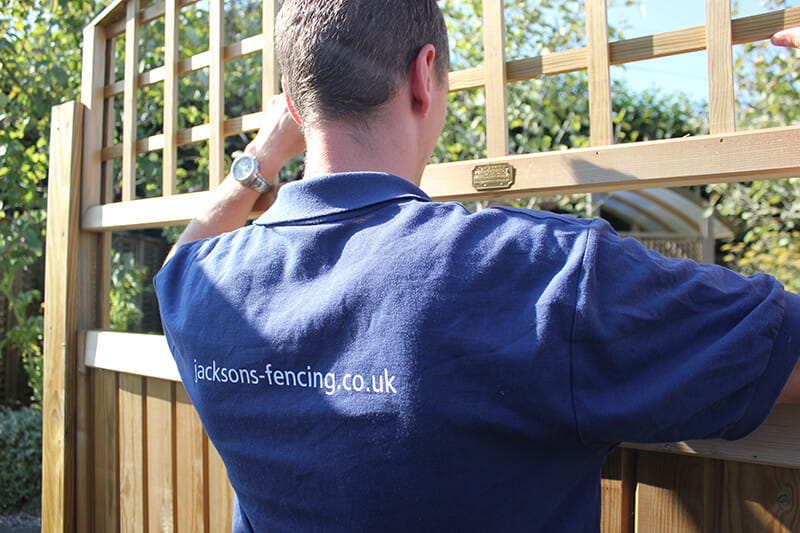 Fence Comparison Tool
Compare all the different types of fence panels we offer using our handy comparison tool.
Traditional fencing
From an aesthetic point of view, some traditional fencing may appear better when compared to fence panels. An example of this is traditional featherboard, as the fence would not show any posts from the outside of the fence, only solid timber boards.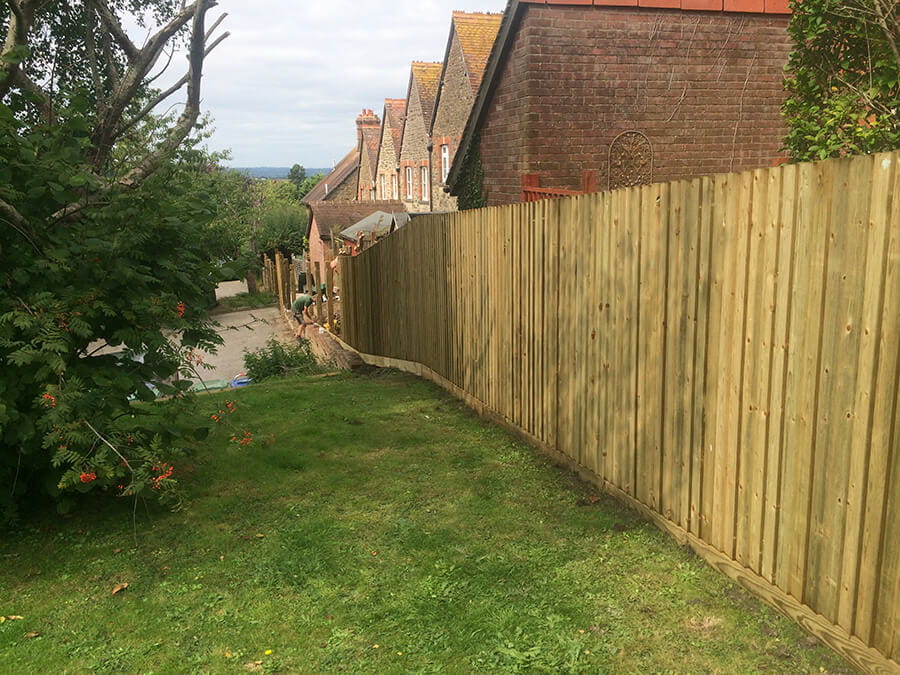 Traditional fences can be easier to install if the ground slopes where a run of fencing using fence panels would require the ground to be stepped so it would not look as continuous.
Assembly of the fence is performed on site. If a person is installing the fence on their own, it can make the job easier as they would not have to struggle to lifting and manoeuvring heavy panels.
If a couple of pales in the fence get broken then it's easy and cheaper to replace one or two pales of a traditional fence. Small repairs are not as easy to make on a panel fence, a new replacement panel would have to be purchased, though it should be noted if the fence panel has been constructed using quality materials and pressure treated timber this is unlikely to happen.
The length of the fence run is more flexible and easier to install, cutting rails and attaching the amount of pales required is easier than cutting panels at the end of a run to size.
If you wish the fence to change angle at less than 90° then it's easier to do this with a traditional fence rather than a panel fence.
Additional resources
Traditional Fencing vs Contemporary Fencing
Calculate The Price Of Your Fencing
Download our Good Fencing Guide Brochure