01/02/2019 01:12 PM
To make sure any garden is fit for use all year round, even in the cold, damp winter months, it's important to ensure every aspect of the outdoor space is safe and fit for purpose. One couple realised their decking had dangerously rotted just before Christmas, and knew they had to replace it. Late winter is a great time to check your fencing and decking, as it means you can have peace of mind knowing there will be no unwelcome surprises come spring.
Concerned about the safety of their decking, Steve and Laura Martin thought it best to replace rather than repair their rotten decking. The couple came across 1st Aid 4 Fencing, a Jacksons Approved Installer, who has great reviews. Tim went and surveyed their garden, and gave them lots of advice about the range of products, and the timber treatment process. Using Jacksons' decking calculator, they were able to see the cost of the materials upfront.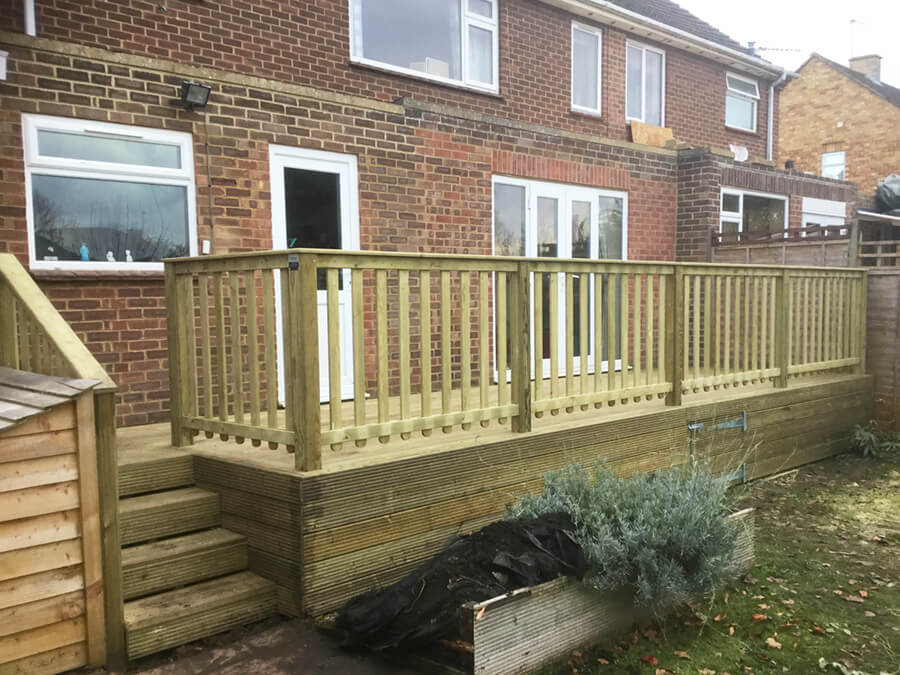 Types of decking
During the research stage, the couple found that Jacksons manufacture three different board types for decking – standard, anti slip and heavy duty. The customers chose heavy duty decking boards that are wider and thicker, with grooves for added slip resistance, made from premium quality Jakcure® treated softwood. The approved installer explained the benefits of our 25 year guarantee on all timber products and considering the poor state of their old decking, the customers decided to choose Jacksons over alternatives despite the difference in cost.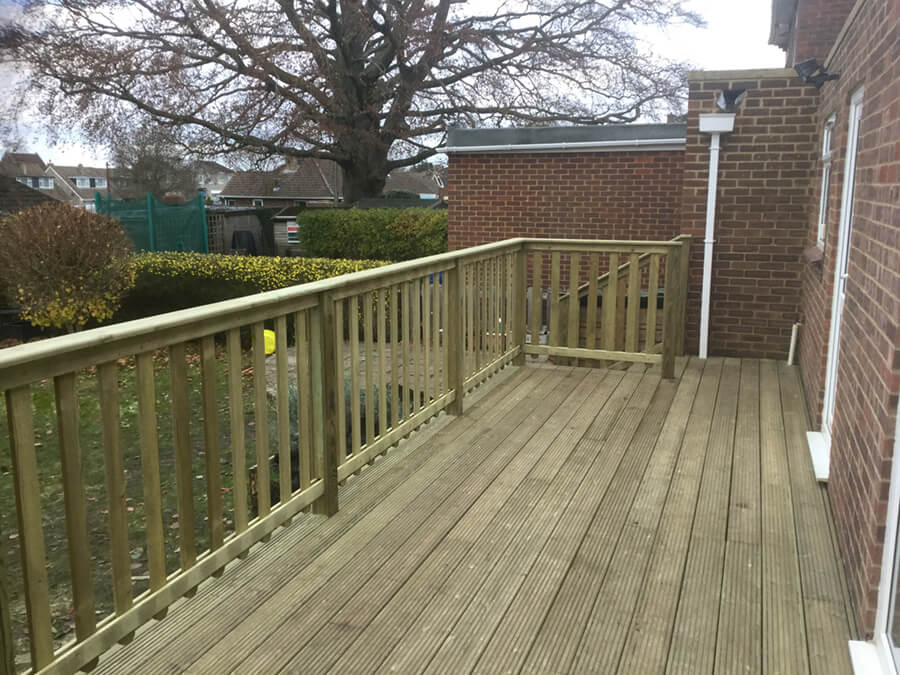 What timber should be used for decking?
The timber used in Jacksons' products is specifically chosen for its intended use, so optimum protection against rot is there before the treatment process has begun. The timber used for our decking joists is class 4, meaning it can be used in ground or in contact with fresh water. This is particularly important for decking, as a horizontal product is prone to water pooling and damaging the timber. Decking structures should always have sufficient gaps between boards to stop water collecting, but it helps if the timber is the correct class, and pressure treated. Due to our unique Jakcure® pressure treatment process, our products are protected against rot and insect attack, offering the lowest lifetime cost for you, and the longest possible lifetime for your beautiful new garden decor.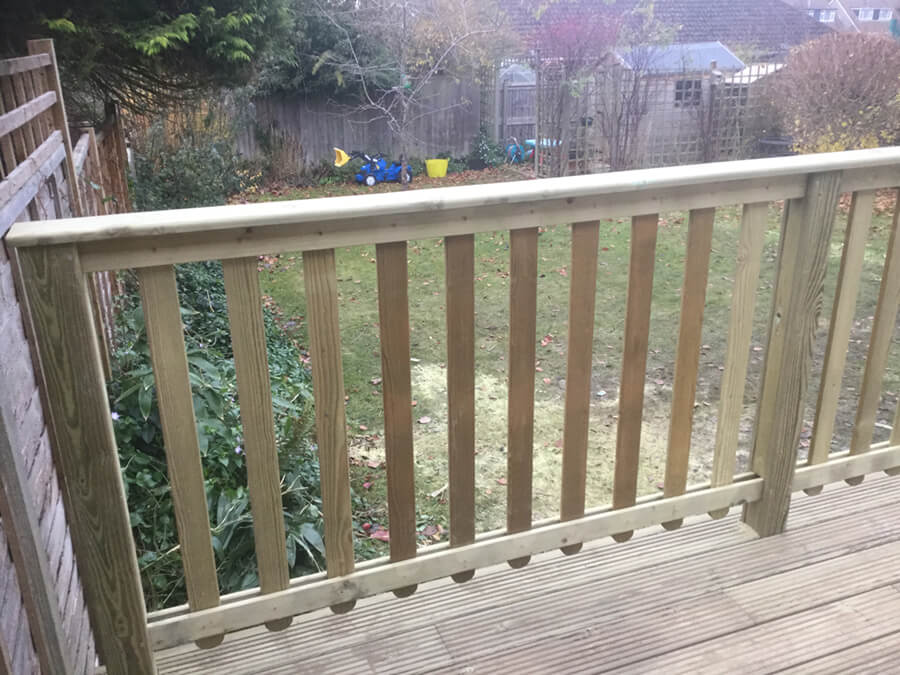 Ideas for using decking
Garden decking creates outdoor floors which withstand the weather and have the ability to cover unwanted areas, and smooth out uneven surfaces. Decking is perfect for providing outdoor spaces for dining and seating, adding different levels to the ground, and for creating a smooth transition from house to garden; avoiding any sudden drops and awkward steps.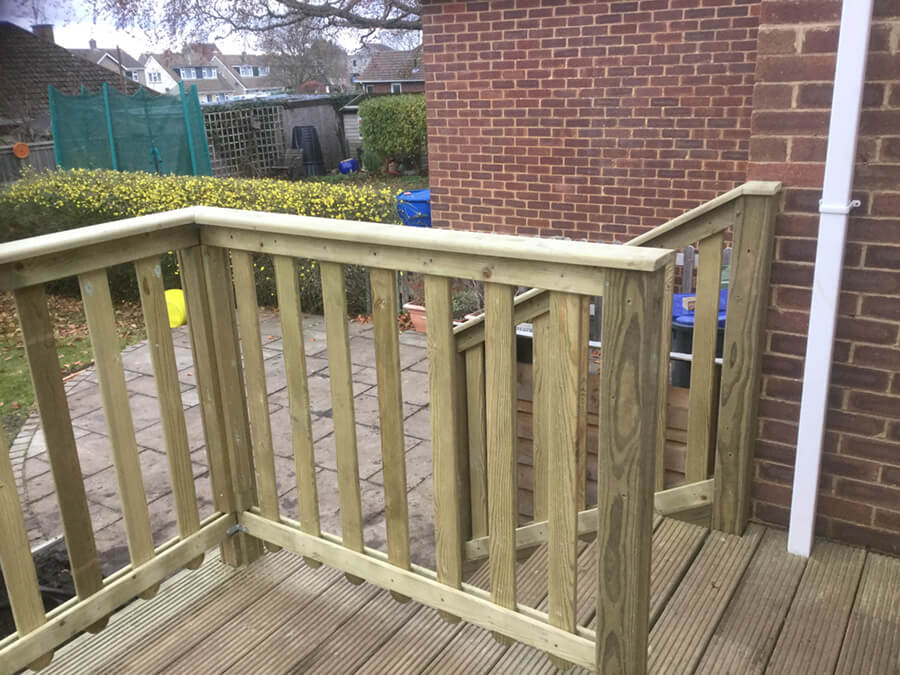 When installing the new decking, 1st Aid 4 Fencing discovered that the old decking was so rotten, that the new apprentice fell straight through. Luckily he wasn't hurt, but it's a perfect example of how important it is to use products that have been certified for use and treated properly.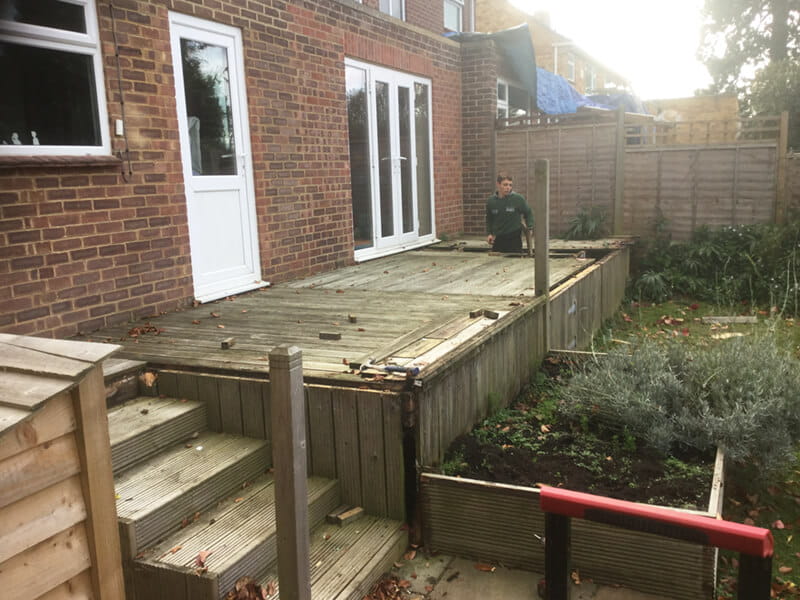 The Approved Installer built them a raised deck, which has the added bonus of gaining extra garden storage beneath the decking. The decking area has lockable doors underneath where items of their choice can be stored, such as garden furniture, tools and equipment.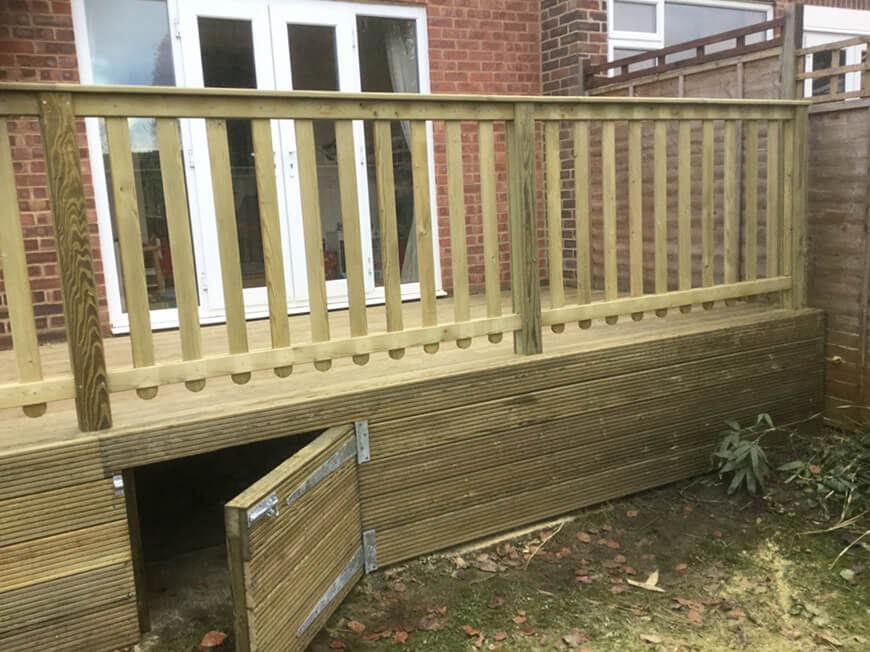 To finish off their decking, the customers chose standard balustrade which is raked to allow application on slopes and steps, and constructed from sturdy planed timber pales. The finished design is timeless and simple.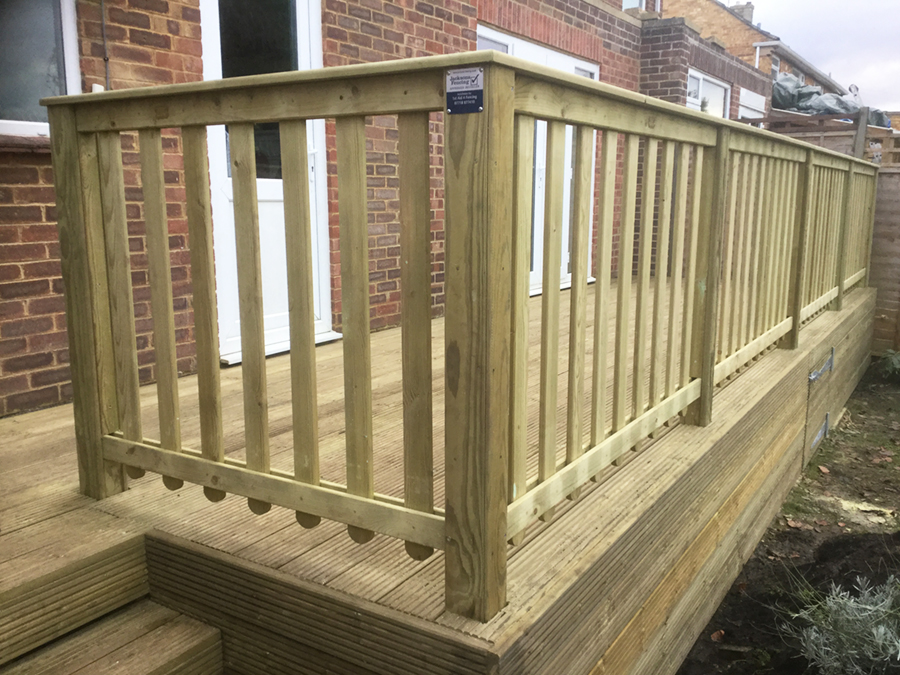 Steve and Laura are delighted with their new decking, and thrilled that their garden is ready for the summer months already.