21/10/2021 03:00 PM
Petts Woods Gardens is a landscaping company based in Petts Wood but also covers Sevenoaks, Westerham, Kent, and surrounding areas. As an Approved Installer for Jacksons Fencing, they were enlisted to replace a fence that had grown tired and no longer served its purpose.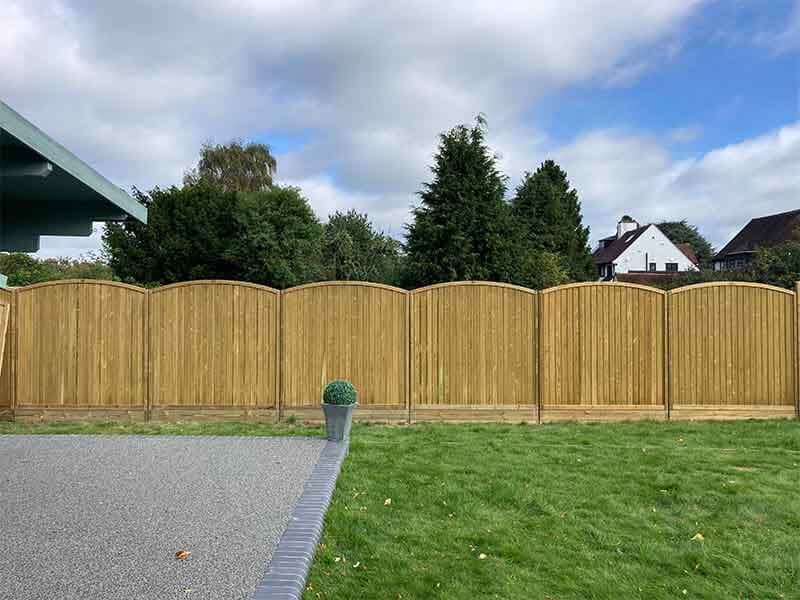 Arched fence panels are sometimes viewed as a more traditional looking fence panel, but they still have their place throughout gardens in the UK.
Convex Tongue and Groove Effect fence panels are a great choice for those looking for a more decorative form of the ever-popular flat top version of this panel, offering an elegant design in the form of a gentle arch within each fence panel. Arches are popular within garden designs as they create gentle flowing lines and focus points. Made from smooth planed timber slats, they are a more polished and refined alternative to our Convex Featherboard fence panels.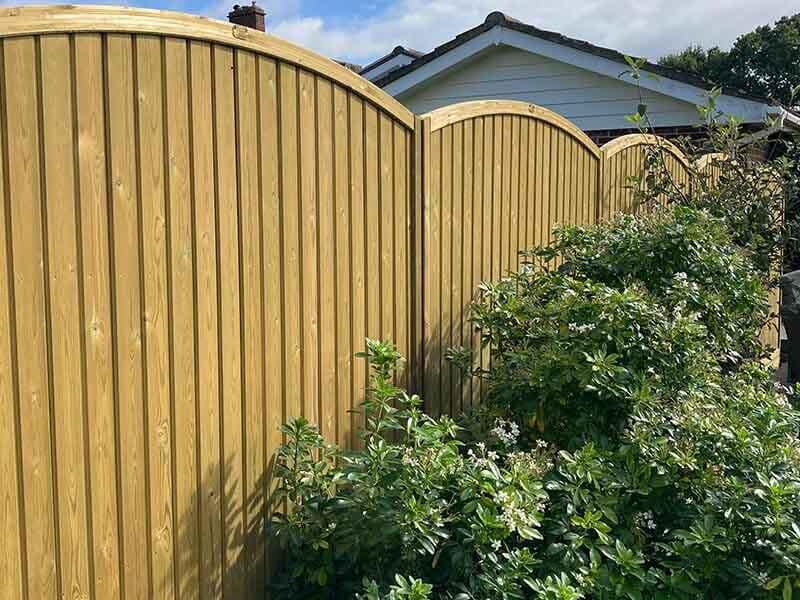 Our new Mi-T ® metal garden fence posts are one of our latest additions to our fencing range, and offer a sustainable alternative to concrete posts. Made in a 'T' shape design, the two ends of each fence panel sit in each side of the T. The post has predrilled holes to allow for easy installation. Unlike with concrete posts, fence panels can be screwed in place using Mi-T ® metal posts to prevent rattling and increase security.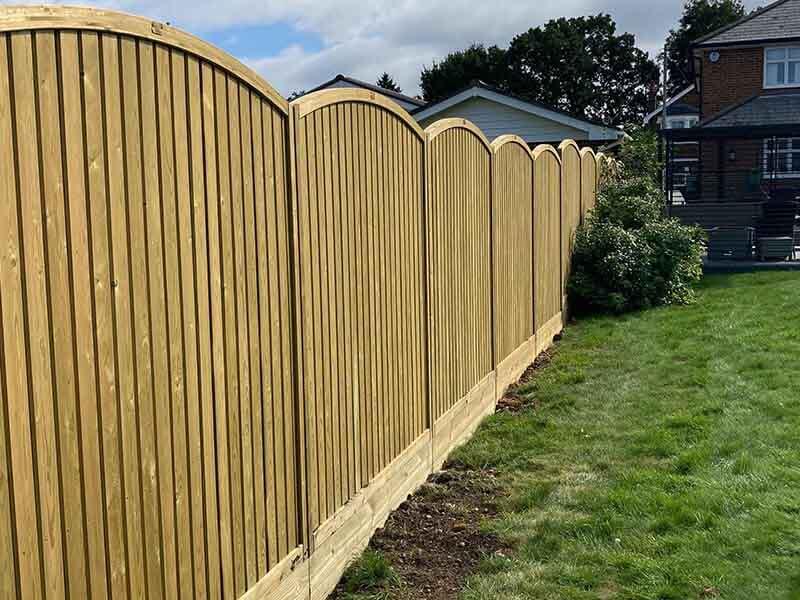 A great advantage of using Mi-T ® metal fence posts is that they are almost invisible from the front, meaning each fence panel and arch can flow uninterrupted along the boundary of the garden.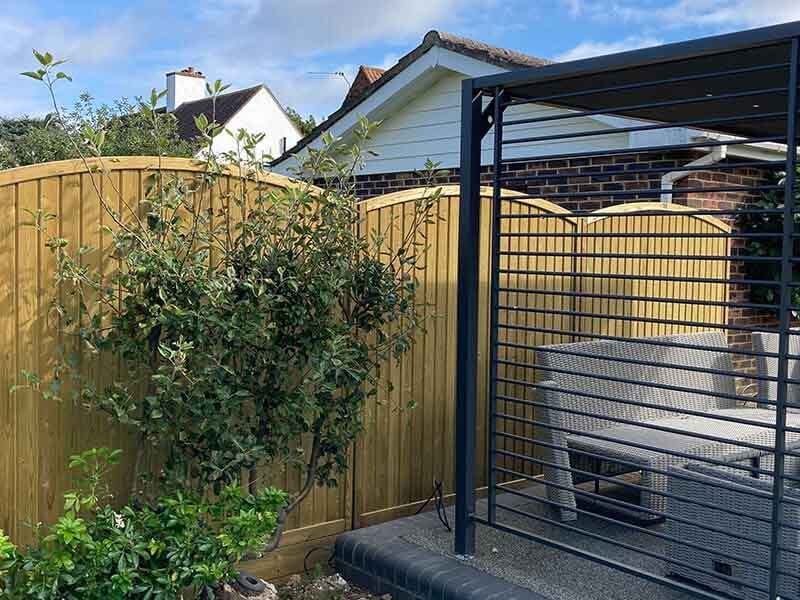 Choosing a solid fence panel offers privacy within your garden. Opting for an arched fence panel does not have to mean your privacy is compromised. Our Convex Tongue and Groove panels only fall 150mm from the top of the arch meaning you maintain a good height all the way along the boundary. To increase the height, we also manufacture a specially designed curved trellis topper which fits on top of these fence panels. It continues the gentle, undulating curves with its diamond lattice design, adding more decoration and scope for climbing plants and light to enter through the panel.