17/01/2020 12:00 AM
There are many benefits to living on a main road, but often noise can be a nuisance. When the noise coming from the road became too much for one resident in Bishop's Stortford, he sought the help of our acoustic fencing to reduce the impact.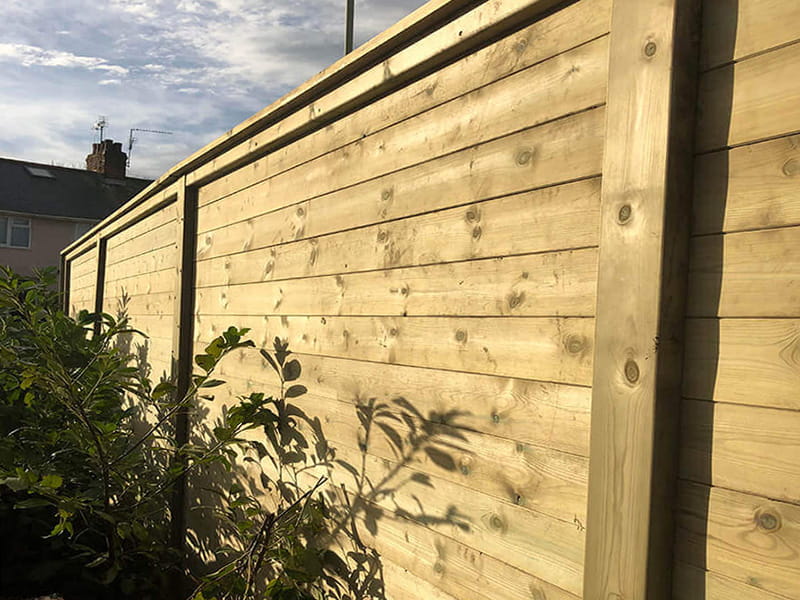 The client reached out to our Approved Installer; Creative Scapes, to help reduce the noise coming from the busy A road running around the rear of his property. The client had already done his research looking into different options, but it was our acoustic videos online that explained and showed the benefits of what our acoustic fencing could do.
Our introduction to acoustic fencing video can be found below
All three sides of the garden were fully or partially open to the roads surrounding the property, with a bus stop positioned nearby, that caused an additional source of noise.
The previous boundary of the garden was formed of a low brick wall and a large hedgerow which offered little in terms of noise reduction or security. The hedgerow was removed and the new fence was installed in its place, leaving the low brick wall in front.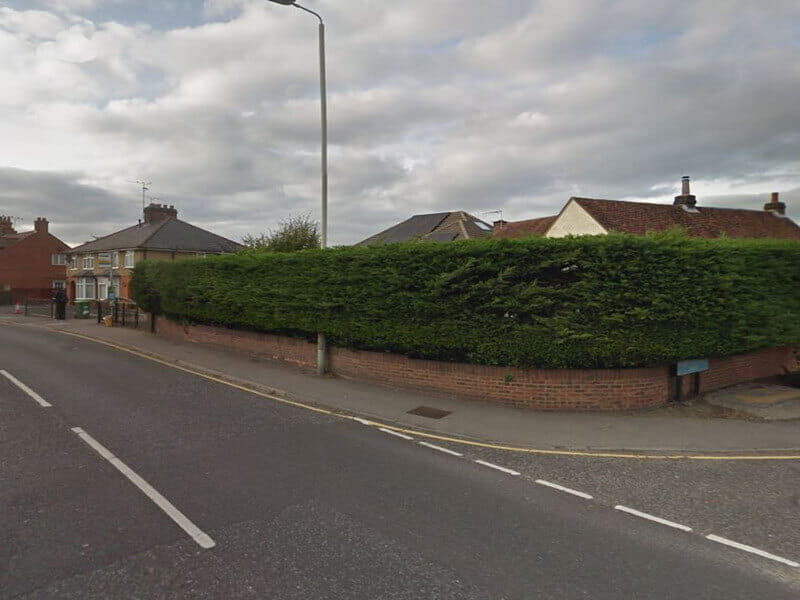 To enclose the garden fully, 550 metres of our Jakoustic® Reflective acoustic fencing was installed. This form of acoustic fencing is often chosen in residential settings not only for its noise reducing capabilities but also its pleasant appearance. Made up of planed timber boards, it has an appearance not dissimilar to Tongue and Groove Effect fencing that provides excellent privacy. It also is considered a good fence for security reasons as the solid timber profile does not have any foot or hand holds which makes it difficult to climb. If you pair this with defensive planting it can create two layers of protection for your property.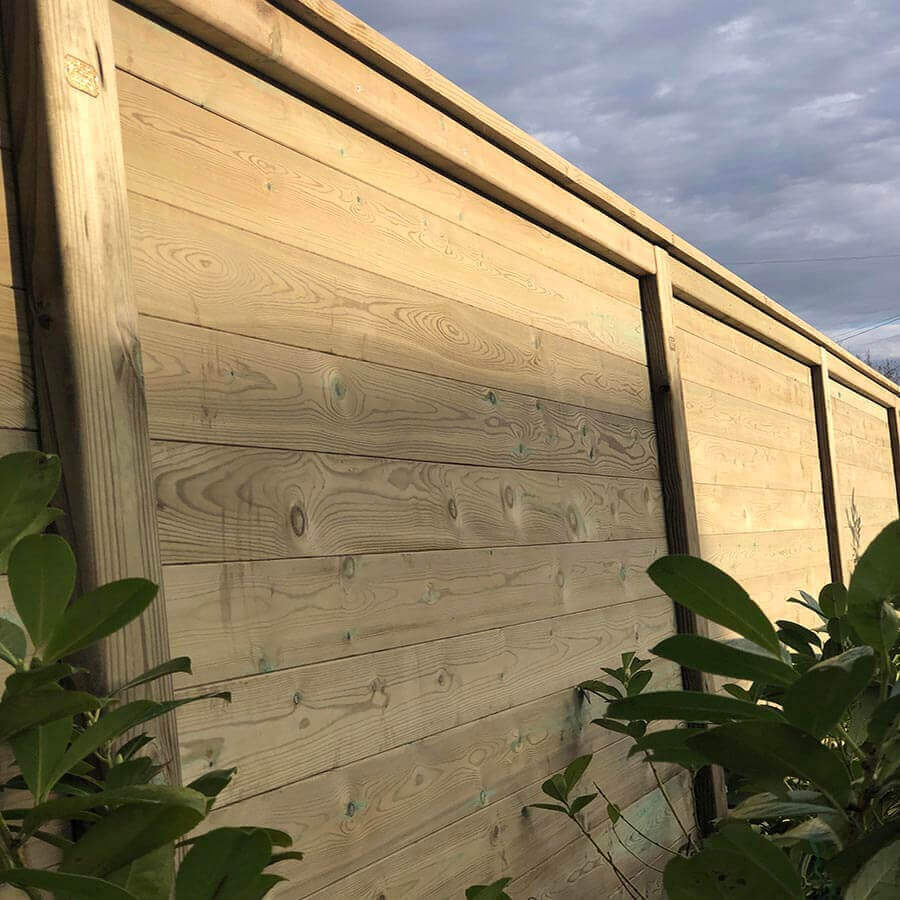 You can find more tips for garden security within this blog
Our reflective system is made up of interlocking boards that slot on top of each other, eliminating the gaps that sound could travel through. Sound waves hit the fence and are reflected away from it.
The project wasn't without its difficulties; heavy rain and a tight deadline made working conditions hard. The wet weather turned the site into a mud pit which slowed down progress. It was also important that the garden was secured by Christmas in order to protect the property from burglars and give the family privacy over the festive period. Creative Scapes worked tirelessly to successfully get it finished in time.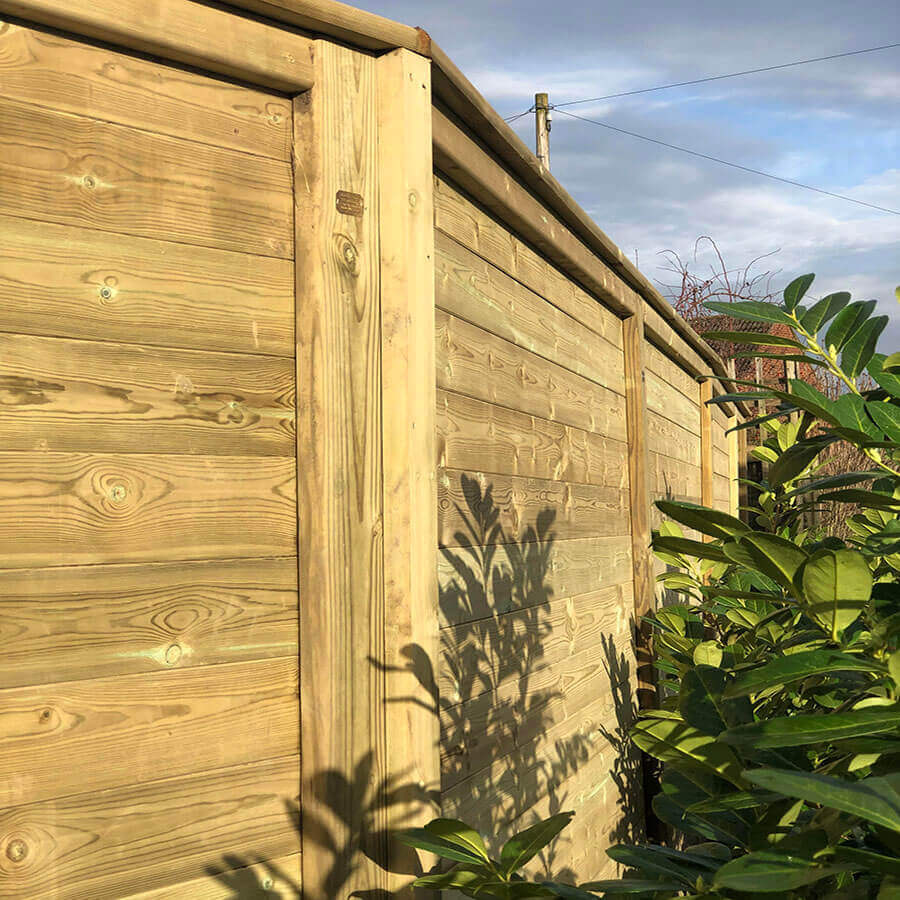 The owners were delighted with the results and found the noise reduction very noticeable as the noise from the traffic was considerably quieter.
How Jakoustic Reflective works