15/02/2018 09:16 AM
Local Approved Installer Metcalfe Fencing, undertook a garden makeover in Brabourne, Kent.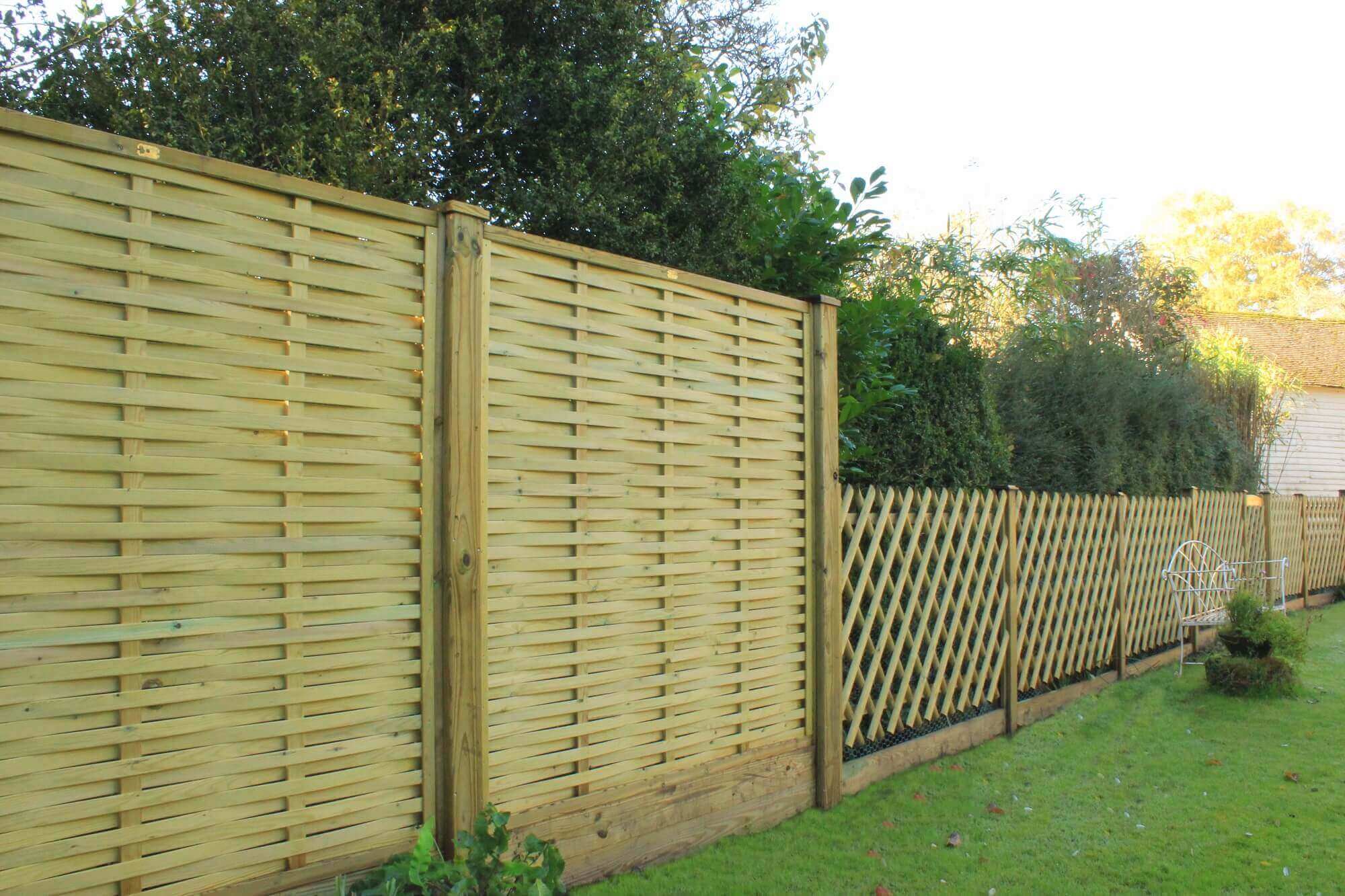 It wasn't a typical fencing project as a whole range of Jacksons products were used together to create a beautiful outdoor space. This project showcases just how versatile the Jacksons product range is. There is a fence panel for every part of the garden.
Products used: Standard and Heavy duty slotted Jakposts, Jaktop panels, Traditional Featherboard fencing system, Tartan Trellis panels, Woven panels and matching gate, finished with an Entrance gate.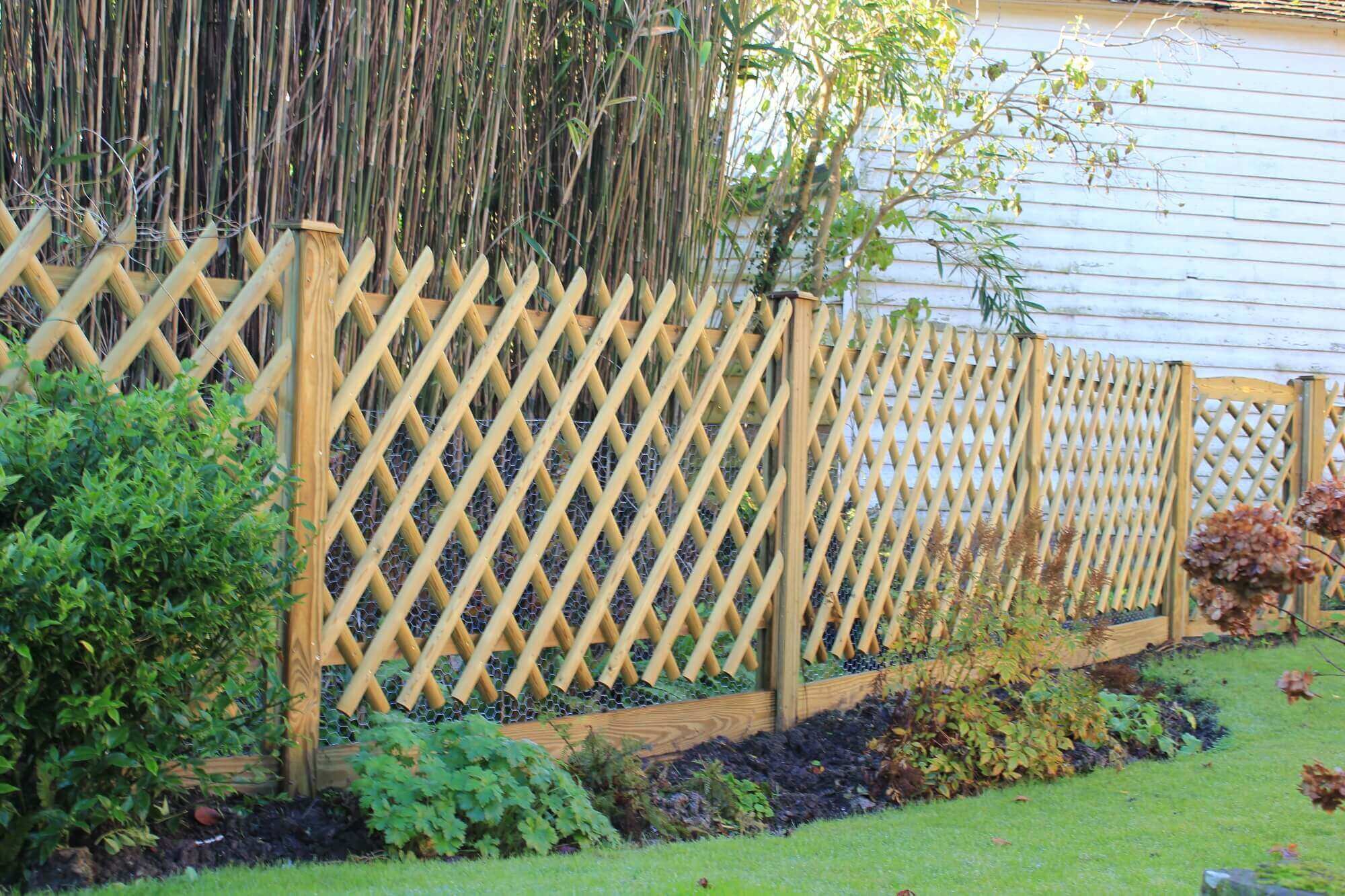 Living in a detached cottage in a small country village, the owners could experiment with their choice of fencing styles as privacy and security were not a major concern. However the couple did need to ensure the family dog was securely contained.
To create the border from the property behind, the owners opted for our handcrafted Woven panels. The Woven panel is our take on a traditional interwoven panel often seen in rural areas.. The panel offers sleek design with thick horizontal slats providing good levels of privacy.

To frame the side of the garden using our Jaktop panels, another classic country style fence popular in rural communities. The crossed half round timber pales give these fencing panels a very distinctive look with their unique criss-cross pattern. Often used because it provides an attractive border, while still allowing the garden to feel open.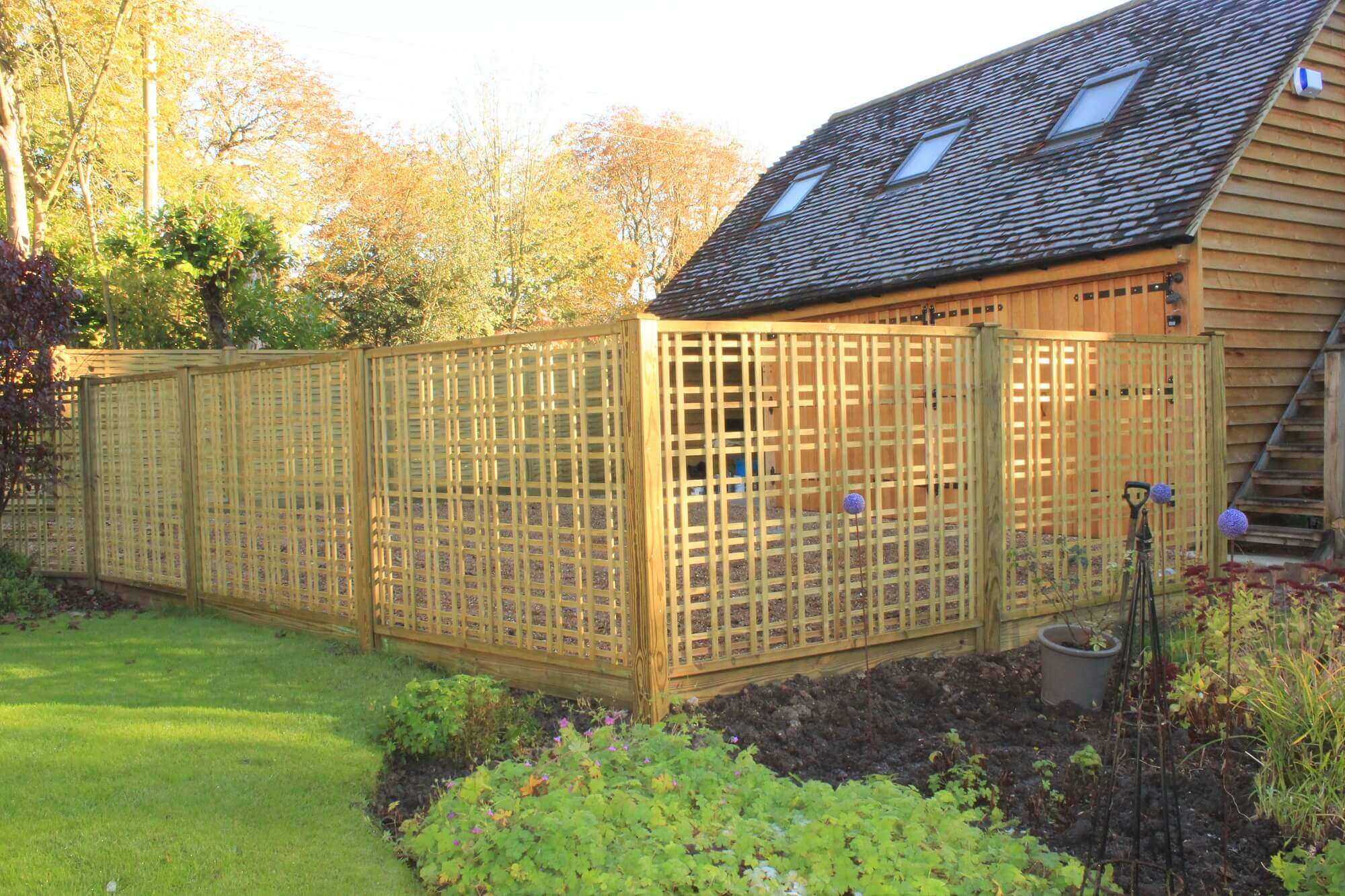 To separate the driveway from the garden, our Tartan Trellis panels were the perfect answer to create an effective garden screen. Tartan Trellis offers the most privacy out of all our trellis panels and will distort the eye lines straight to the cars parked on the drive. The plan is to plant climbing plants at the base of the trellis; over time this will completely cover the panels creating a green screen.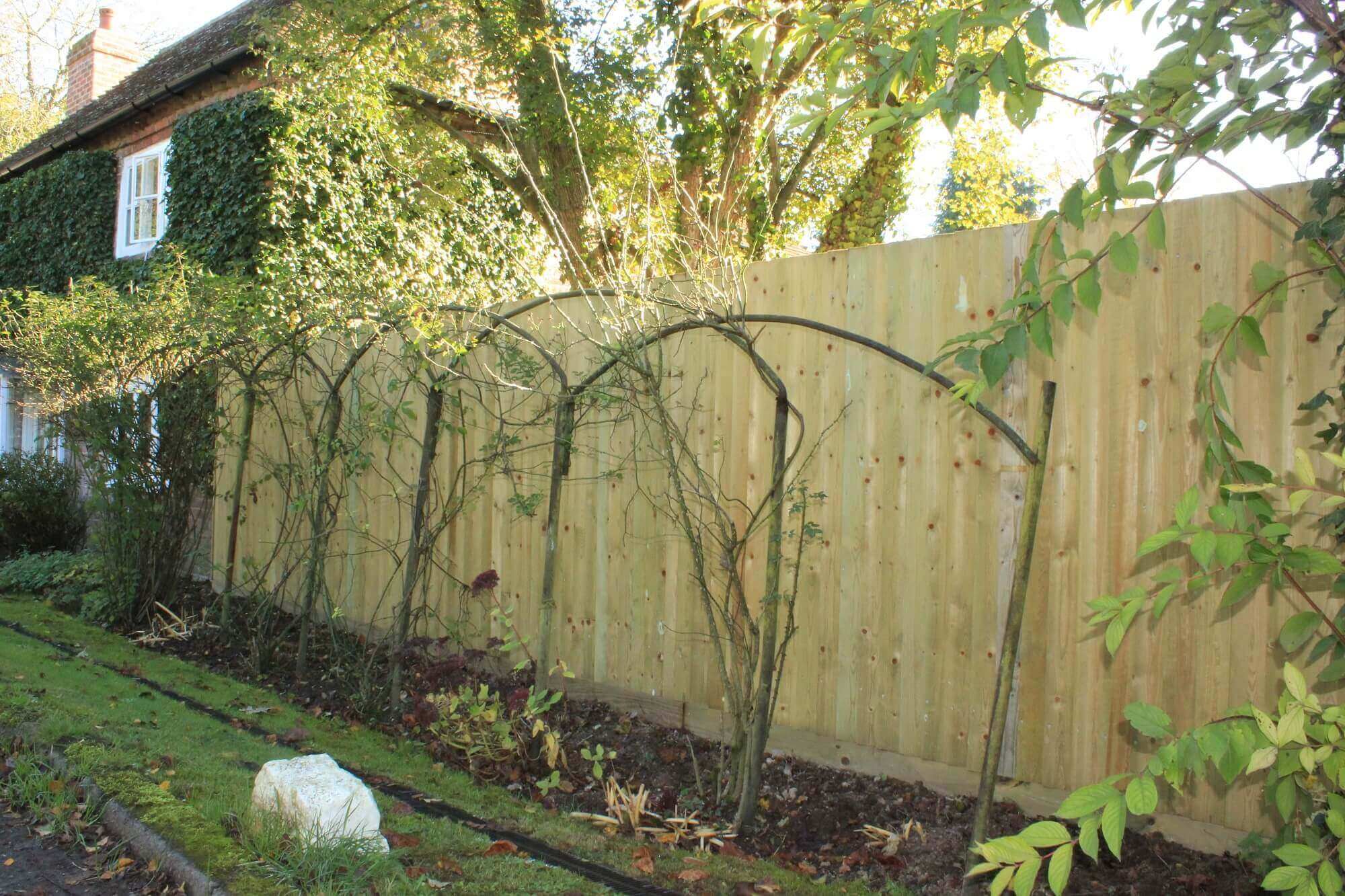 One side of the property borders a road through to the village. It was decided that to fence this section, a solid panel was needed to add an appropriate privacy border whilst keeping the family dog from the busy road. Opting for our Traditional Featherboard, known for its versatility, the fence looks just as good in the English countryside as it does in urban areas too.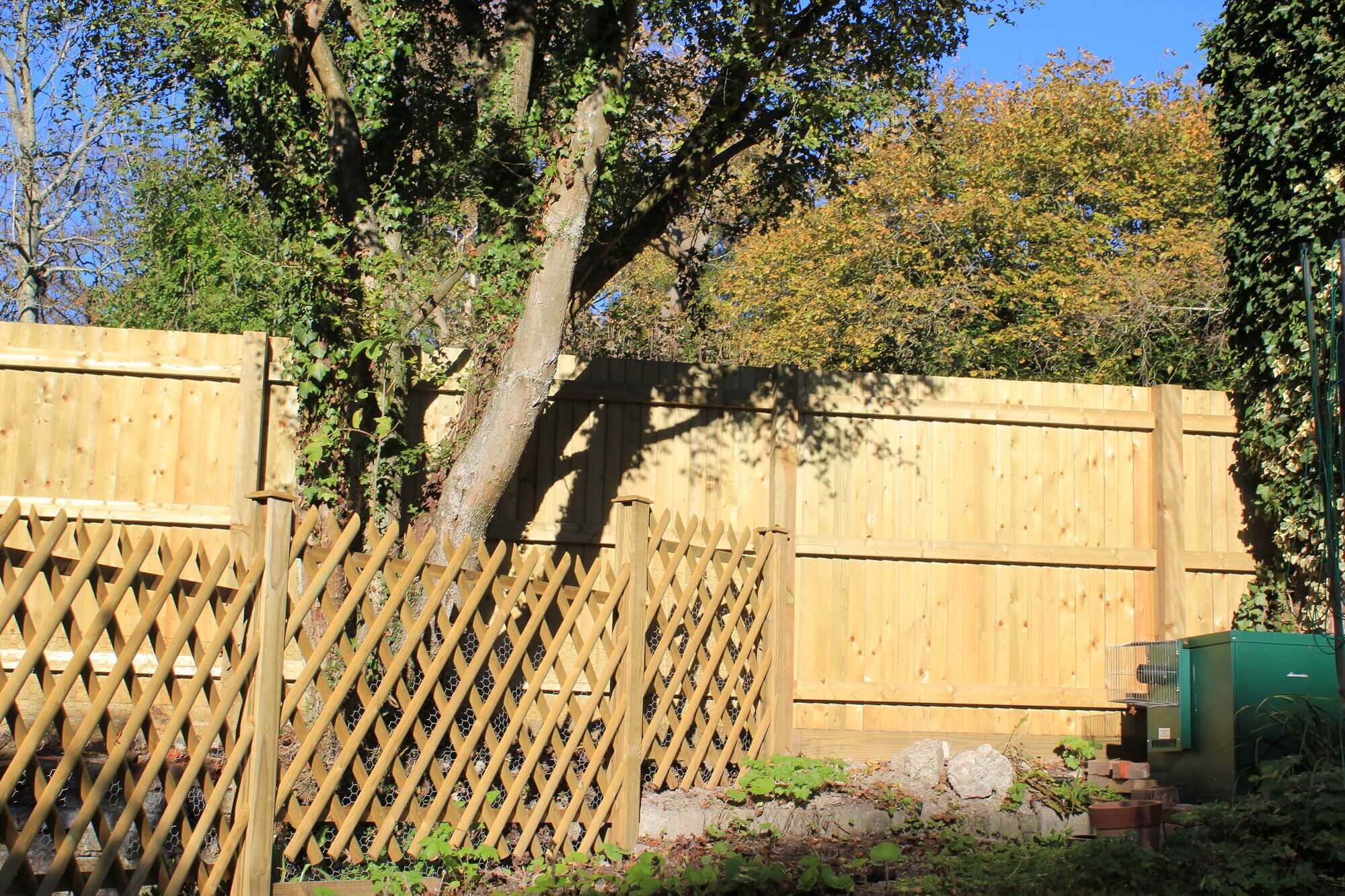 To finish off the garden with their 6th Jacksons product, an Entrance gates was installed to make a grand entrance to the property. We can supply entrance gates automated or manual opening.
All our products are made using Jakcure treated timber and are guaranteed for 25 years. It is worth making an investment that will stand the test of time.