15/02/2018 09:16 AM
Following a recent project managed by Metcalfe Fencing, a member of the Jacksons Approved Installer Programme, they informed us of an installation they had undertaken in Brabourne, Kent (not too far from our main manufacturing hub) where they used Jacksons Fencing timber premium timber products. It wasn't our typical fencing project, with a whole range of products being used together to create a beautiful outdoor space.
The garden is rural and this has been reflected in their choice of fencing.
Products used: Standard and Heavy duty slotted Jakposts, Jaktop panels, Traditional Featherboard fencing system, Tartan Trellis panels, Woven panels and matching gate, finished with an Entrance gate.
Mr & Mrs Hollis live in a beautiful detached cottage, in a small country village, meaning that they could really experiment with their choice of styles, with privacy and security not being a major concern. However the couple did need to ensure the family dog could not pass through the fence.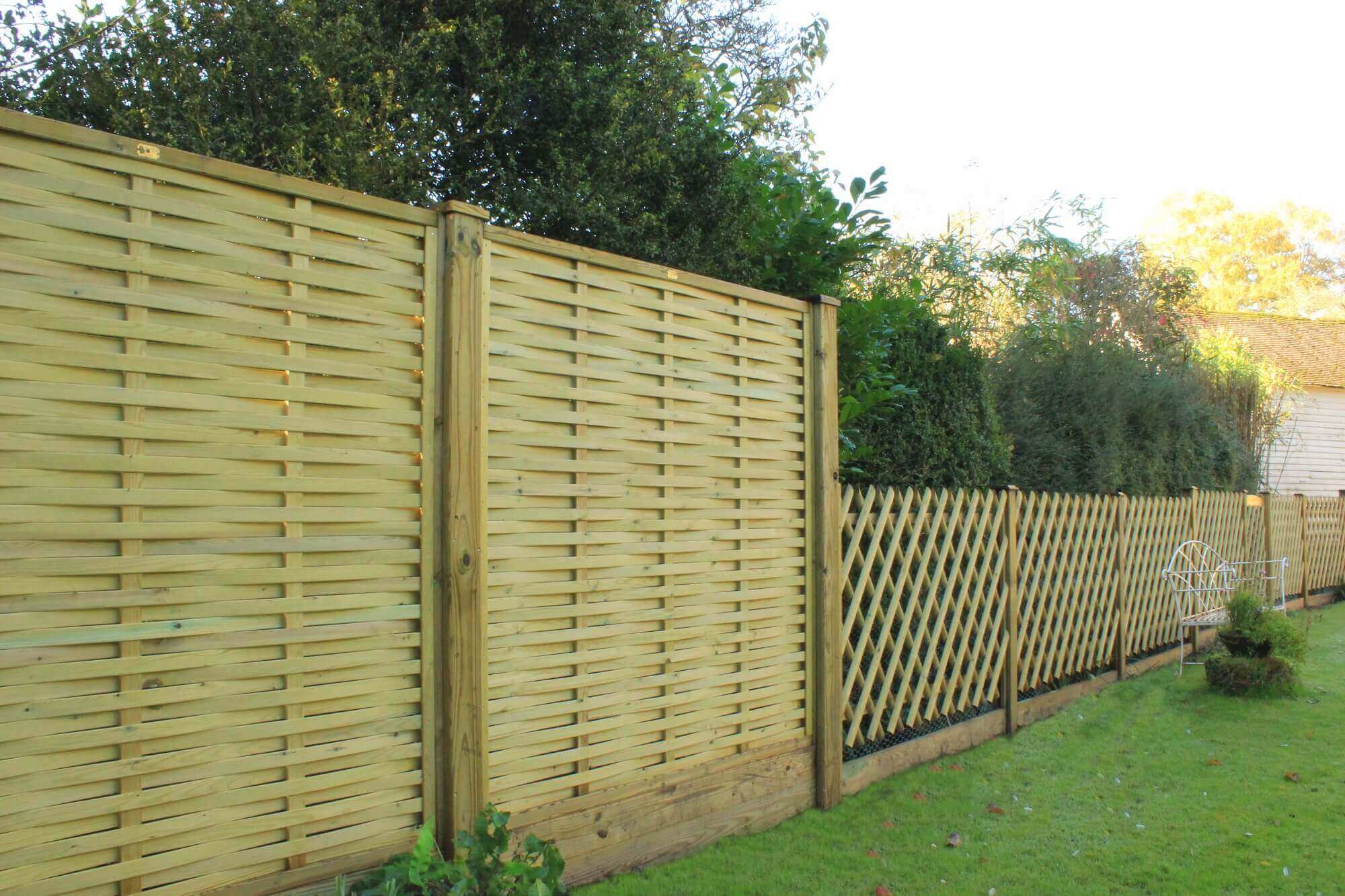 To frame the back of the garden and create a barrier from the property behind, the couple opted for our handcrafted Woven panels. The Woven panel is a traditional classic country panel often used through country homes especially in the agricultural community, offering a chic design, this particular style panel really captured Mr and Mrs Hollis imagination and suited their property entirely.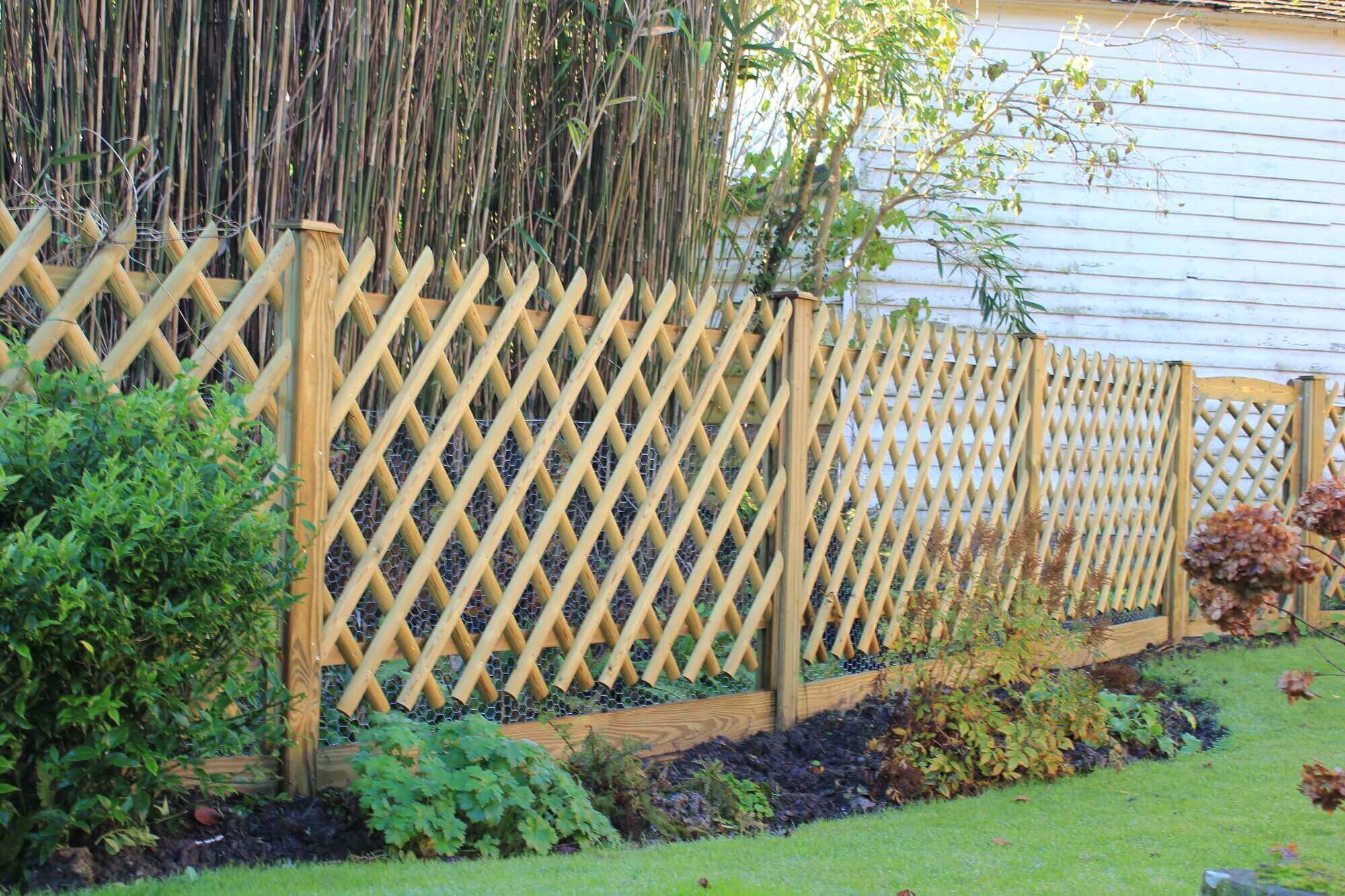 Mr & Mrs Hollis framed the side of their garden using our Jaktop panels, another classic country style fence popular in rural communities. The crossed half round timber pales give these fencing panels a very distinctive look with their unique criss-cross pattern. Often used because it provides an attractive border, while enhancing the beautiful nature on the other side of the fence. People like it due to the open view they have, over a solid fence panel.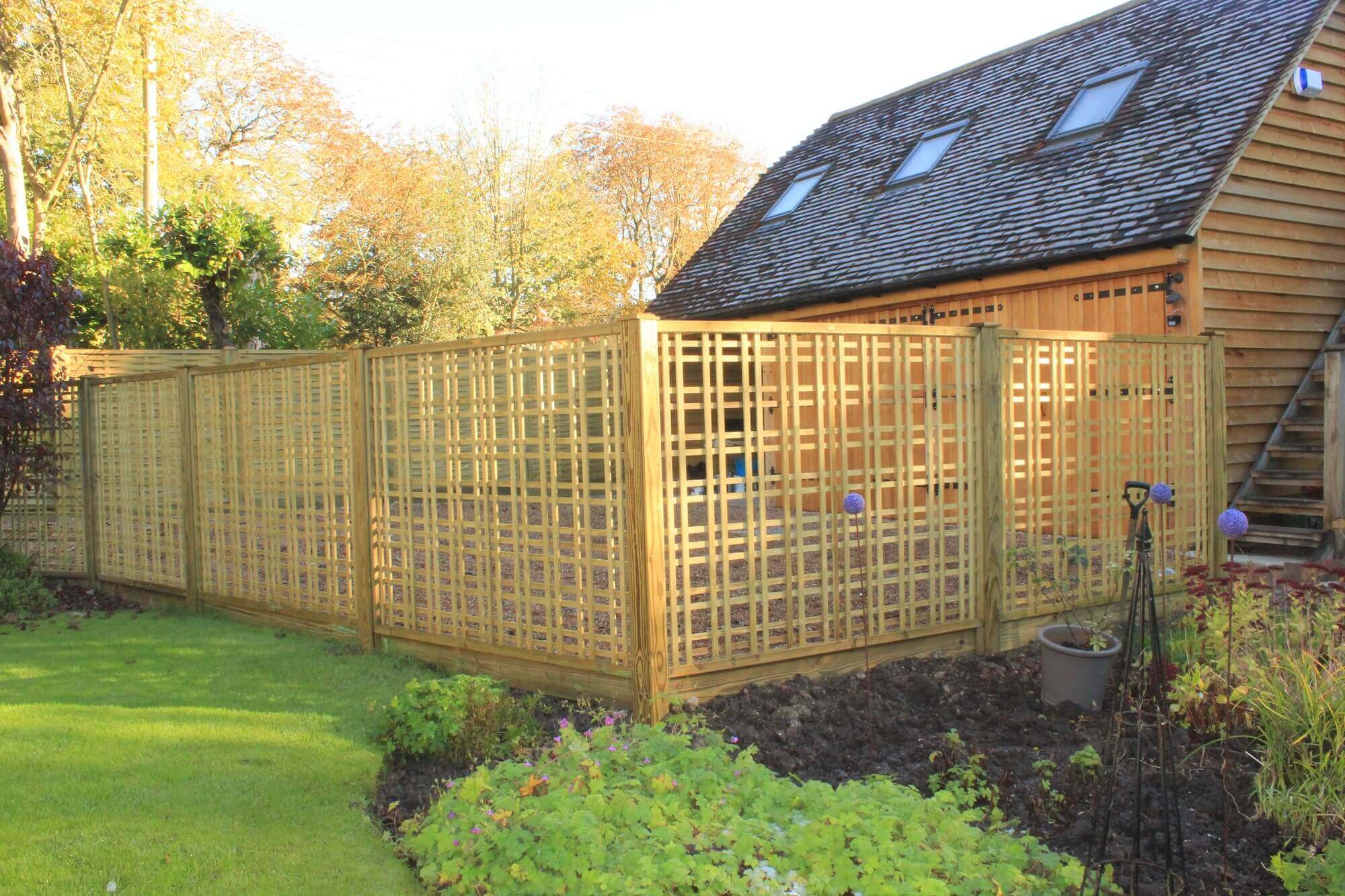 The garage is located at the rear of the house, so in order to separate this from the garden Mr & Mrs Hollis used handcrafted premium Tartan Trellis panels to create an effective Garden screen. The Trellis looks perfect and provides a superb job in separating the gravelled drive from the freshly cut grass. Mr & Mrs Hollis' plan is to cover the Trellis in climbing plants to create a beautiful Tartan Trellis wall. We can't wait to see the finished result in the near future.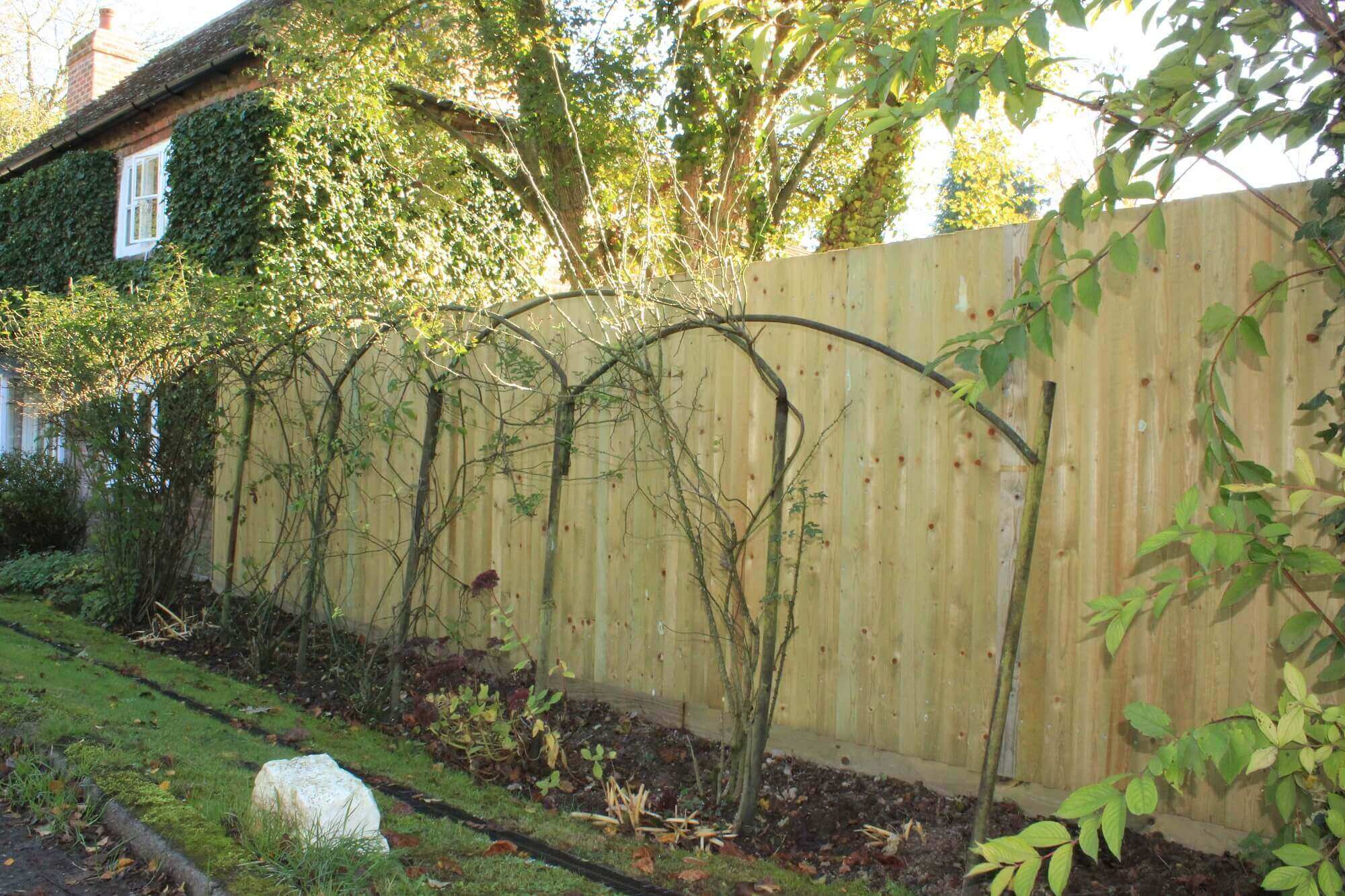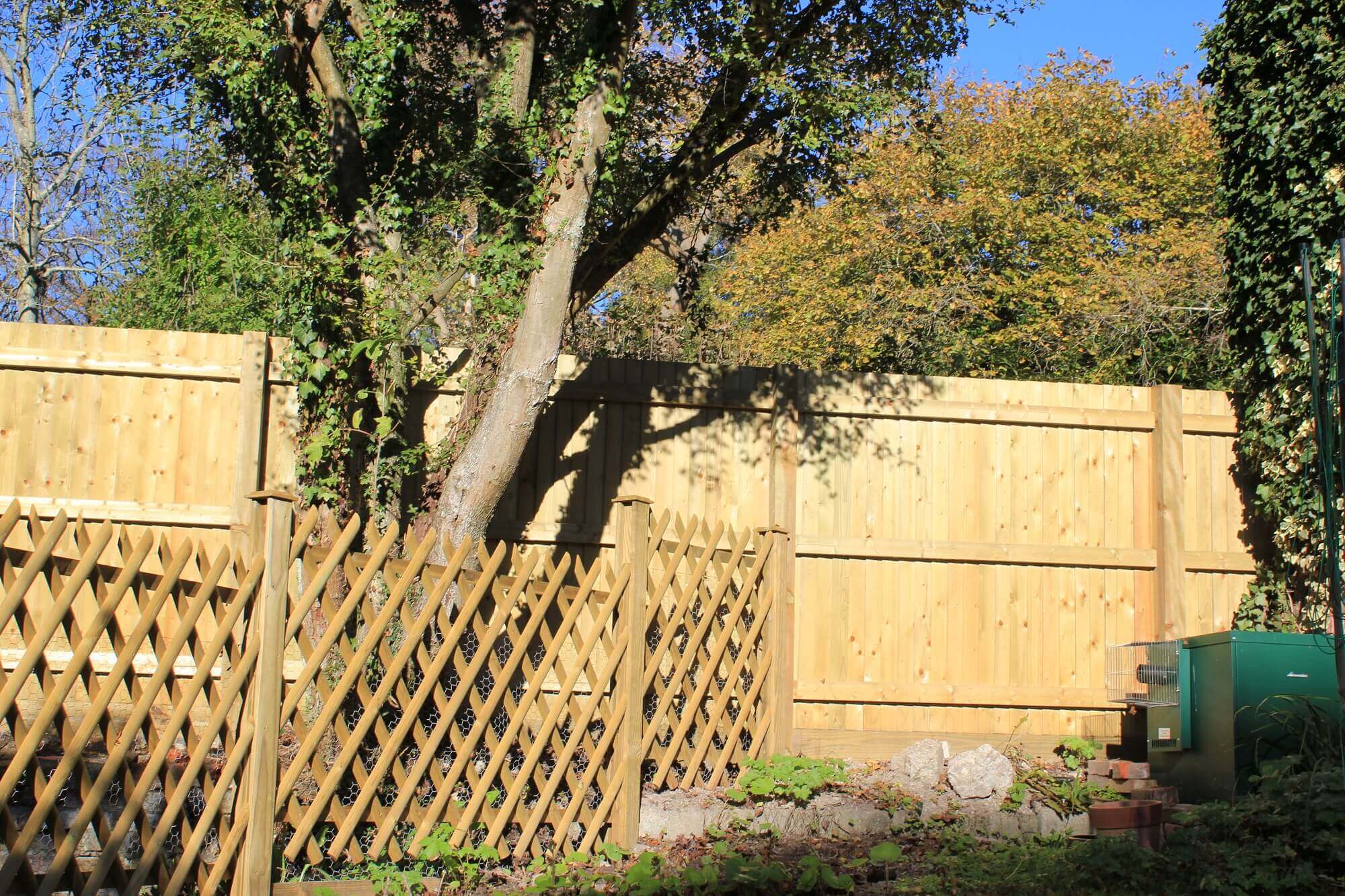 With their property located on the main road through the village, Mr & Mrs Hollis opted for Traditional Featherboard with their primary aim to create an appropriate privacy border that also kept the family dog safe. Known for its versatility, Featherboard is a product which looks just as stunning in the English Countryside as it does in an urban location. It is also a great fencing product to use when ground is sloping or uneven, as pales can be raked to keep a straight line at the top.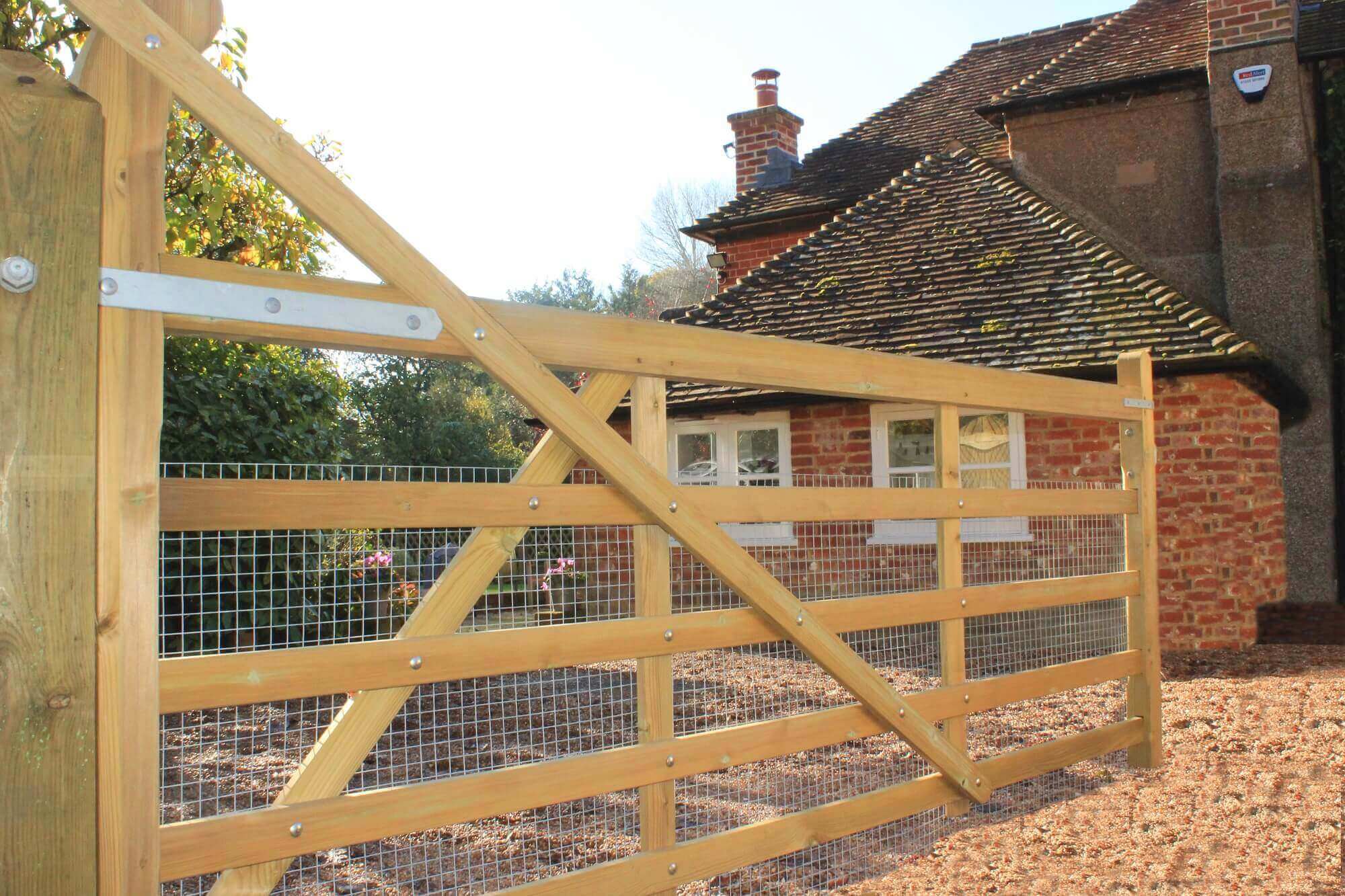 Mr & Mrs Hollis wanted to make a grand entrance to their property and there is no better way of doing this than with a Jacksons Entrance gate. Made from Jakcured treated timber and guaranteed for 25 years, the Jacksons entrance gate is an investment worth making.
Thank you to Mr & Mrs Hollis for sharing these wonderful photos with us.