30/11/2020 12:00 AM
What is Postcrete or a Post Fixing Mix?
Postcrete or Post Fixing Mix is a ready to use blended cement with additives formulated for setting wooden, concrete and metal fence posts into the ground. With only the addition of water a Post Fixing Mix sets in 10 minutes and comes in handy 20kg bag.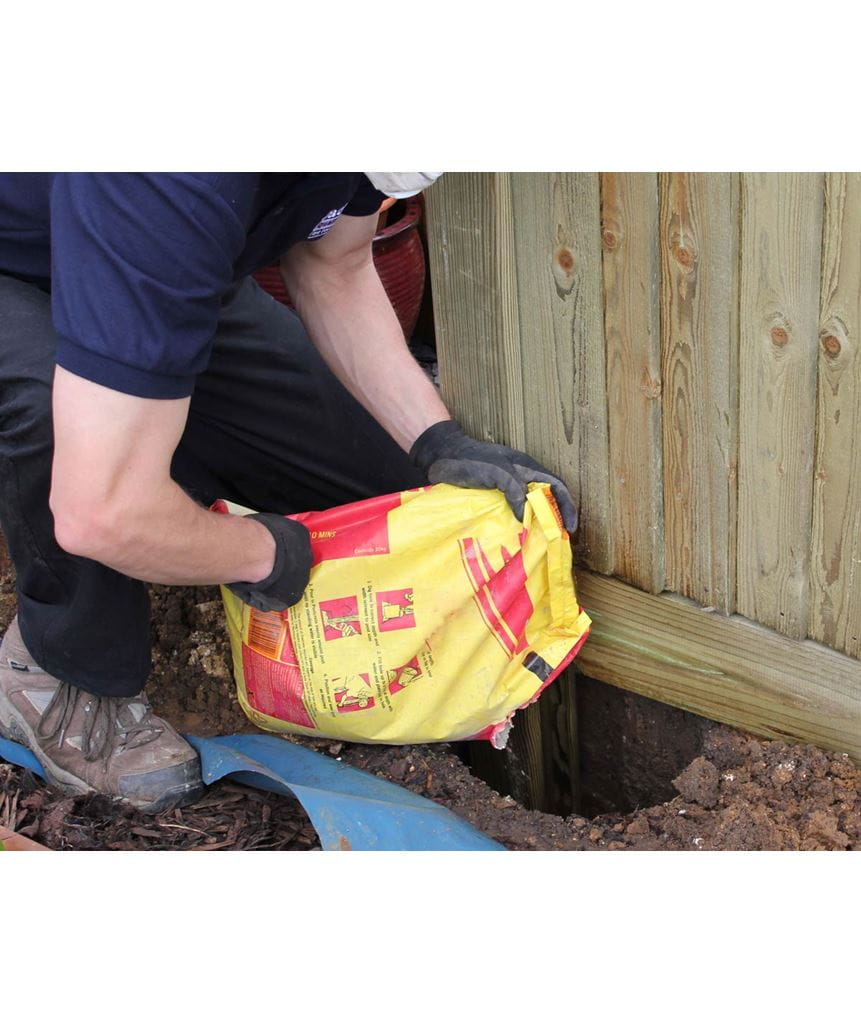 How long does it take for Postcrete to set?
After adding water to the mix, Postcrete usually sets in 5-10 minutes, with the solution beginning to stiffen within 1-2 minutes. Compared to standard industrial concrete, which takes anywhere from 24-48 hours to fully set, the quick dry time means you can install one fence post after the other in quick succession, keeping a consistent pace across the installation.
How much Postcrete do I need per post?
Naturally, this will vary depending on the width and depth of your post and its containing hole, however in general you will need at least one bag of Postcrete per post.
Benefits of Postcrete
Easy to use, just sprinkle with water
Sets in 5-10 mins
Suitable for wooden, concrete and metal posts alike
You can be sure the mixture will be right every time, unlike concrete
Quick project times. Projects that could take up to a weekend with standard concrete and completed a lot faster with post fixing mix
Comes in handy 20kg bags
How to install fence posts with Postcrete
First, place the fence post into the hole

(at the correct depth for the height of the fence)

Next, fill the hole one third with water and empty one 20kg bag into the hole on top

Slightly mix the contents to ensure the post fixing mix is wet
Add the remaining required bags as needed evenly around the circumference of the post, ensuring there is enough water to wet all of the postcrete
To complete the installation, cover the post fixing mix with the with the soil from digging the initial hole to give a neat finish
Please note: The minimum working temperature for Postcrete is 3 degrees centigrade.