16/06/2020 10:30 AM
Board and batten fencing is a solid style of fencing designed to offer complete privacy with a contemporary finish. Popular in warmer states of the US, these panels are constructed using vertical boards held in place at the top and bottom of the fence with battens covering the joins. The battens are then overlayed in an alternating pattern with protruding staggered battens to give the board and batten effect.
The style is becoming increasingly popular in modern UK gardens over the last five to seven years but the design has its flaws, as it doesn't work well with the UK climate. Batten and board fencing is built without any central support in the middle of the fence as the rails are at the top and bottom of the fence, this leaves the timbers in the fencing prone to sagging over time. Another problem is gaps appear between the boards due to weathering and warping of the timber pales so depending how you view the fence you may see gaps between the boards and battens.
Chilham fencing is the alternative
It has long been a challenge to design a garden fence panel that can look equally good on both sides but in 2002 we created our Chilham fence panel, which we recreated the board and batten design but with a unique construction, with the boards interlocking to stop any kind of sagging or gaps in the timber. Chilham is a double sided fence panel has a 'panelled' appearance due to its construction, it is sturdy and looks as at home in a traditional English cottage garden, as it does in a sleek, modern urban garden.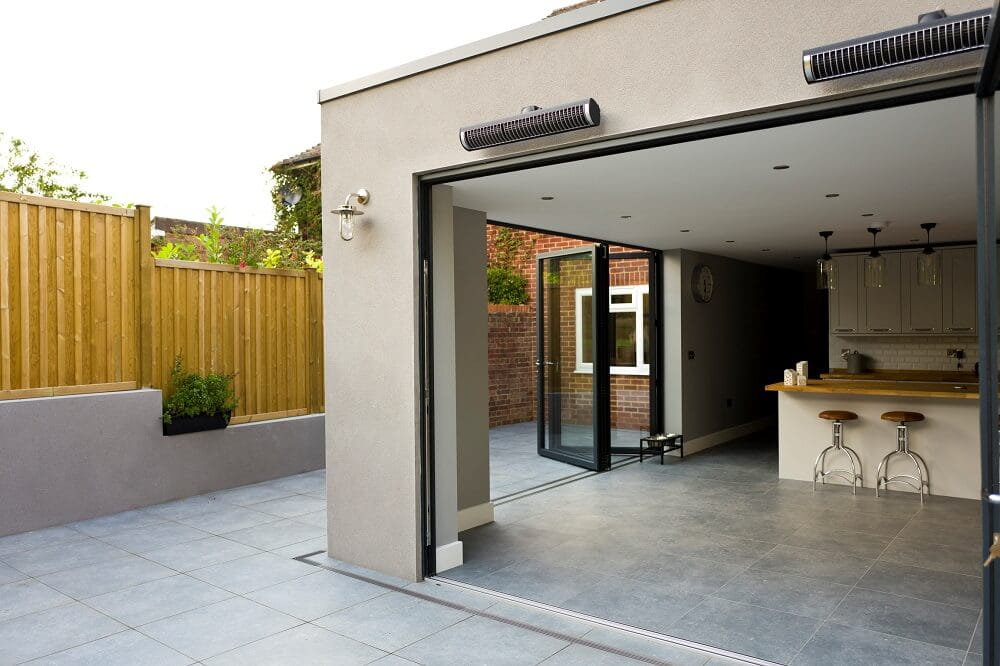 Usually, many fencing designs have to have a rail or two to strengthen the fence panel across the horizontal and to attach the pales in to. Our Chilham fence design was developed so we can offer you a premium fencing panel that has no rails on either side to spoil either yours or your neighbour's view whilst still presenting a modern and contemporary design.
Our Chilham contemporary fence panels are framed and constructed from Jakcure® treated softwood. Fencing panels are 1.83m wide with four panel heights available and are designed to be used with our timber slotted Jakposts.