27/11/2017 10:00 AM
The brief for this garden was to create a contemporary garden an outstanding space that would enrich the family's lives.
Designed by Rosemary Coldstream Garden Design we got the chance to discuss the design with her.
'For fencing we opted for Jacksons Fencing due to the handcrafted high quality panels. We chose horizontal fencing to suit the rectangular shape of the garden for its modern look without making the boundaries feel heavy. The garden is narrow and we did not want to make the garden feel enclosed so a semi solid panel was the ideal choice to make the garden feel as open as possible.'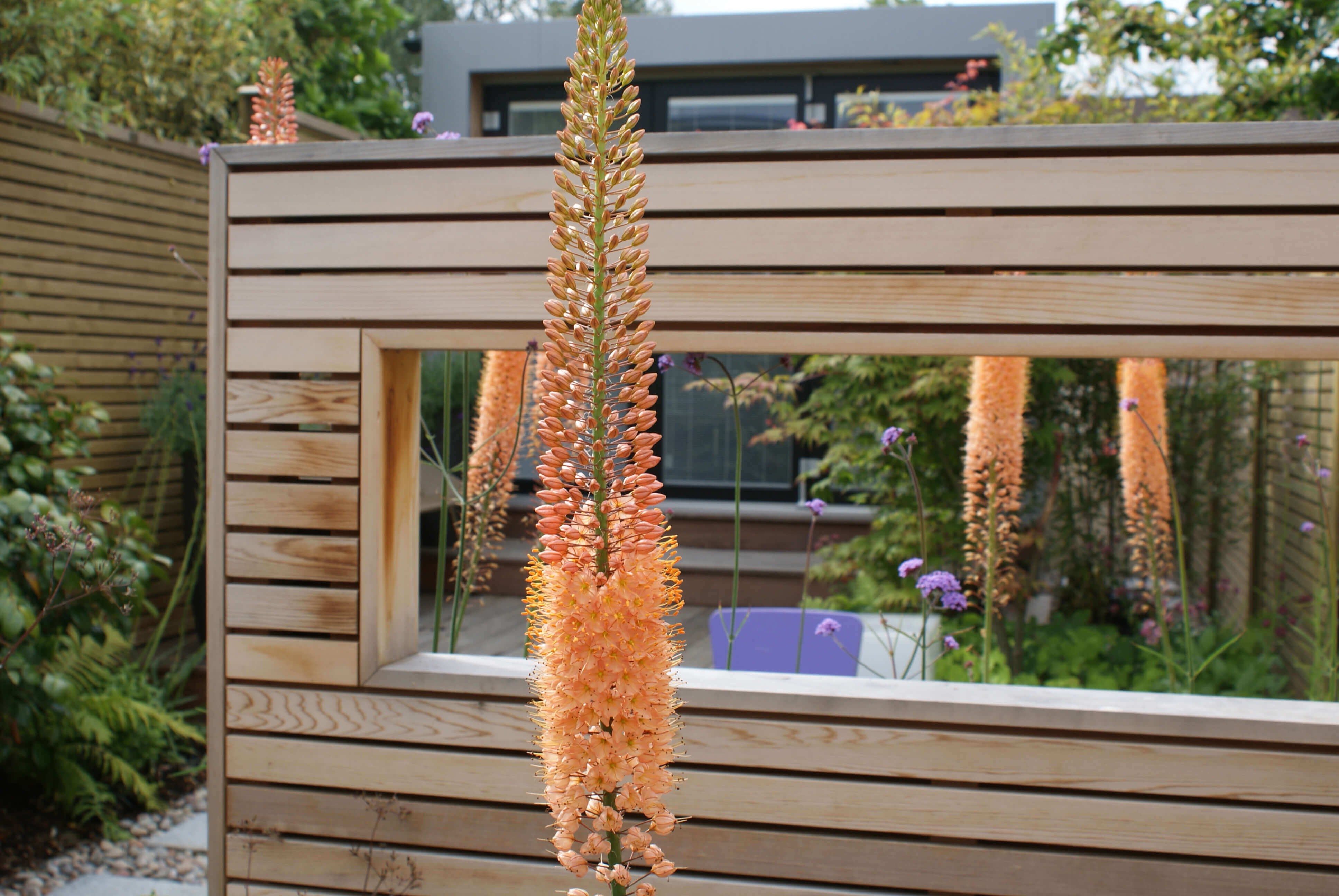 As a family garden, privacy was an important factor to the client. To keep the open space but maintain privacy, Jacksons Fencing' Venetian panel was made with smaller gaps between the pales making it bespoke to the garden. By reducing the spacing between each panel it still allow light to pass through and foliage to grow between but also reduced any peering eyes lines of sight.
The dividing 'window' panel was made in Cedar which is different to the softwood used for the fence panels. After a year or two, both timbers naturally silvered down to a similar tone of grey.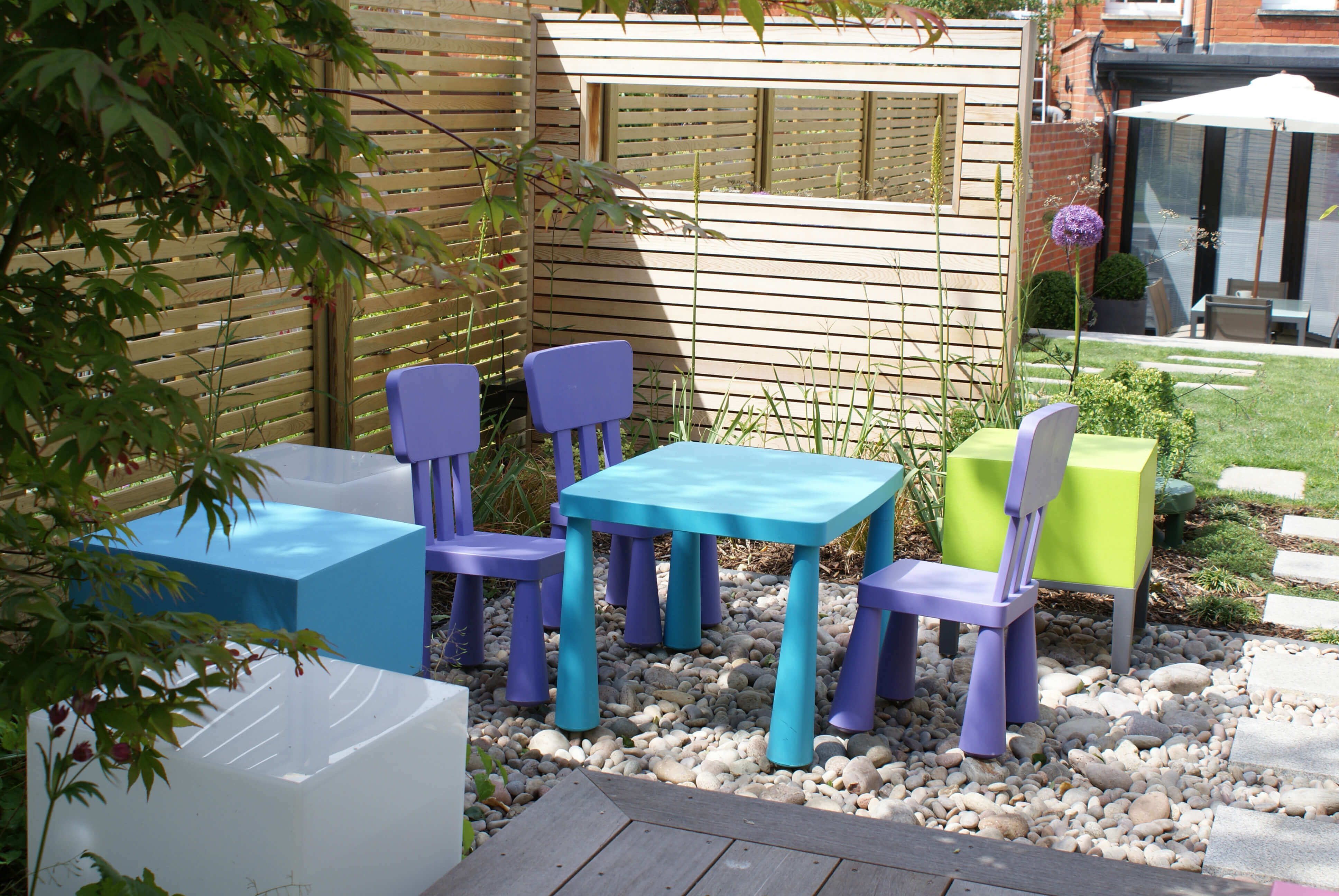 Another factor in the design concept was the garden had a significant change of level from the house; planting therefore was kept low and minimal so as not to overpower the overall design. The fencing then acted as a decorative feature as well.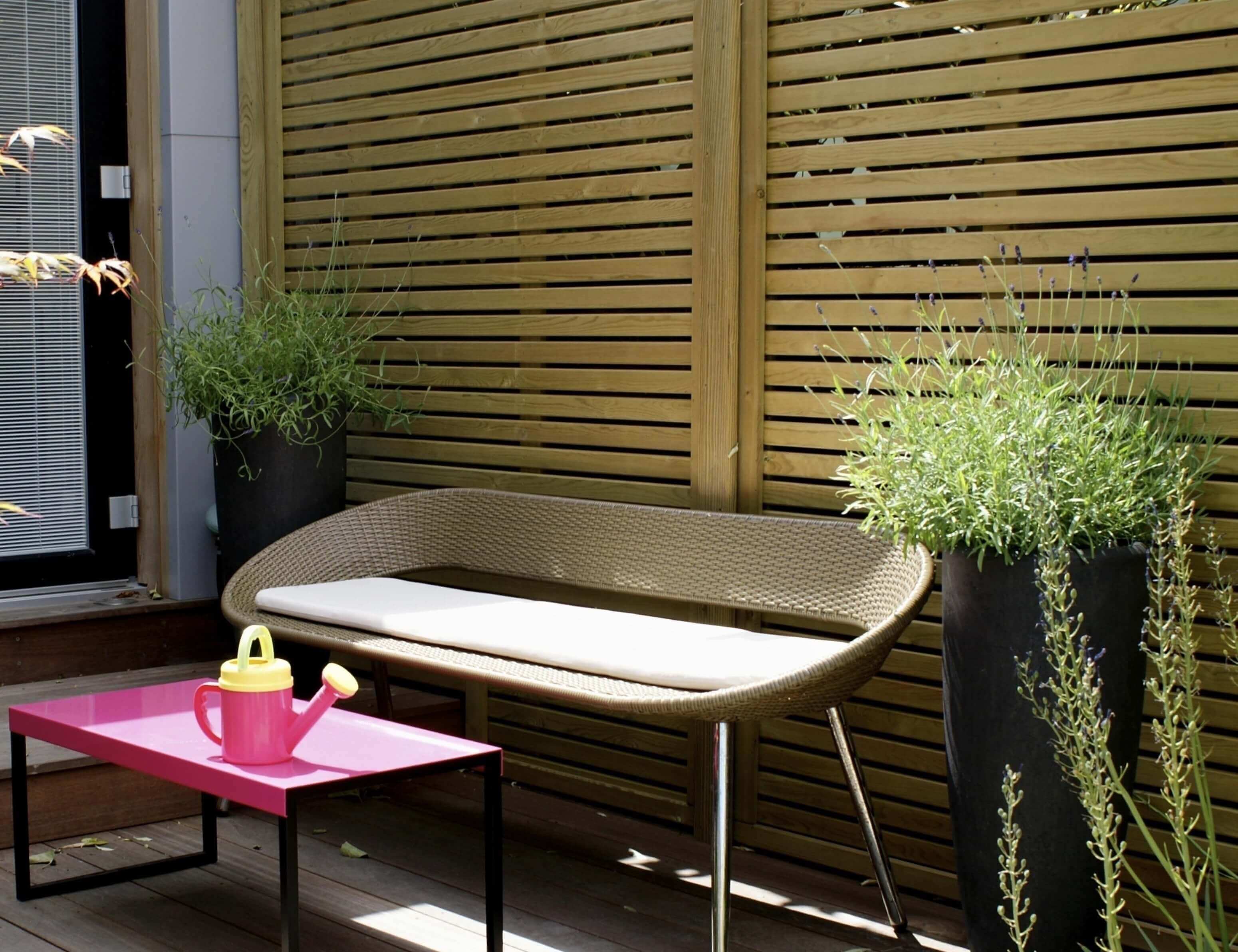 The client was overjoyed with the high quality finish and quality of materials used whilst also staying under budget the project was a success.'
For more information on Rosemary Coldstream Garden Design, please visit: www.rosemarycoldstream.com