18/12/2017 04:59 PM
Here are some amazing photos, sent in by a very creative and clever customer, Stephen Martin. They show his stylish and modern garden. At first glance, it looks like Stephen has used our Venetian fence panels to create this lovely split level outdoor area, complete with raised artificial lawns, timber decks and stunning fence panels that surround the garden and give it a contemporary and chic feeling.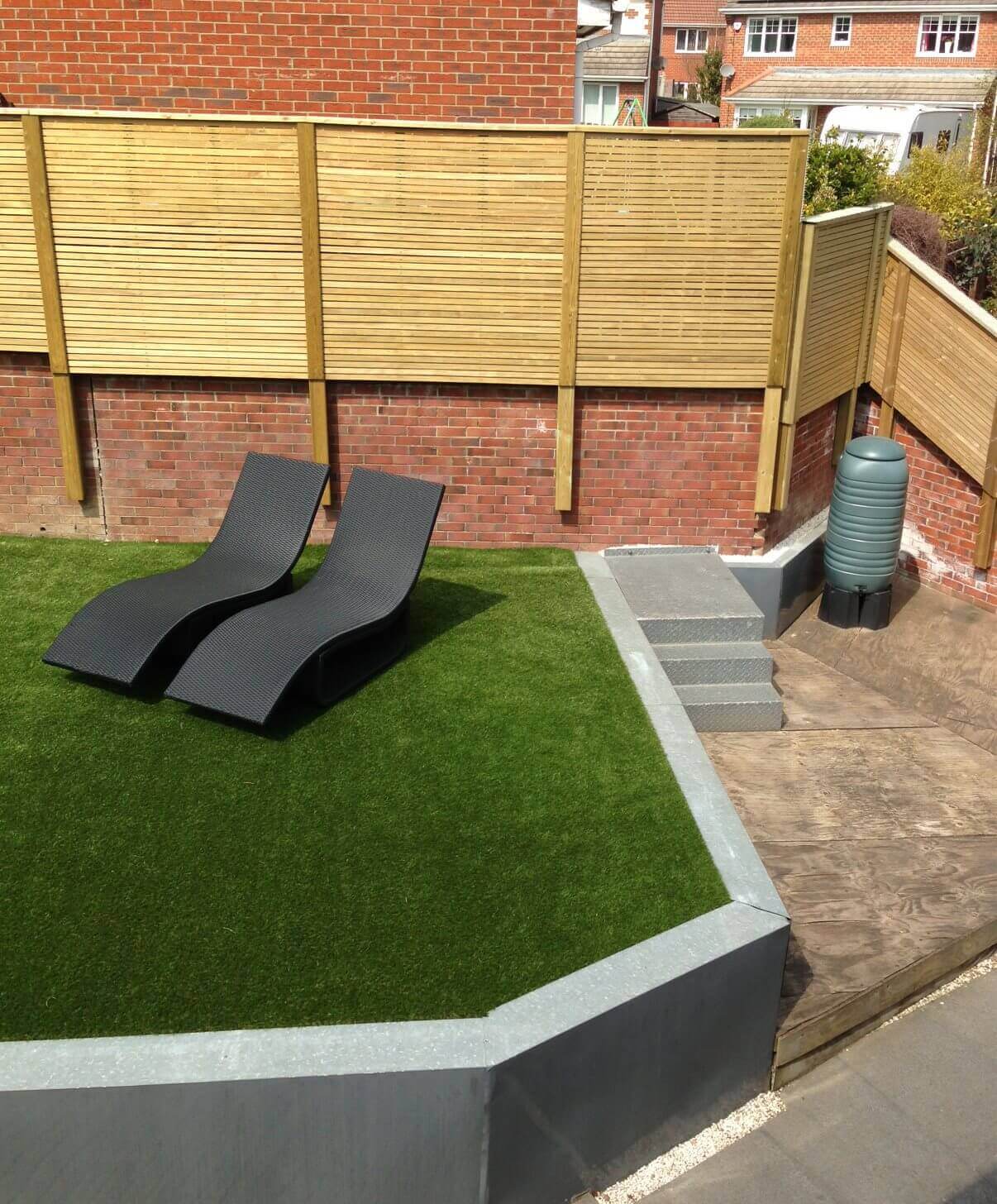 This is an impressive approach in using our timber to create his own version of a Venetian fence, especially the way he has managed to make sloping panels that follow the line of the original brick walls, that mark the boundary to his garden. There's even a neat pedestrian side gate to match. Read on to find out how Stephen achieved this and what he says:
Dear Jacksons,

I have sent you some pictures of the fence I have built using Jacksons Jakcured fencing products.

If you would like to use them on your website or even your Good Fencing Guide you are welcome. The garden is still ongoing, but thought I would send you the pictures of the fence even so.

It may look like Venetian fence panels, but it's made up as follows:

90x90 Jakcured plain finish fence post range from 1.8m to 2.7m

38x20x1830mm long Jakcured plain finish battens

145x35x1820 long Jakcured plain finish heavy duty capping rail for top

125x25x1920 long Jakcured plain finish capping rail for vertical post

70x20 back support rail for timber battens

The garden gates are also made of the same material but with the gate frame which are 120x50

All Jacksons product supplied with plain finish 25-year guarantee Jakcured treatment.

I wanted the fence to have a contemporary feel to it, clean lines etc. The horizontal battens allow light through, also privacy at the same time.

I would appreciate your thoughts.

Regards

Stephen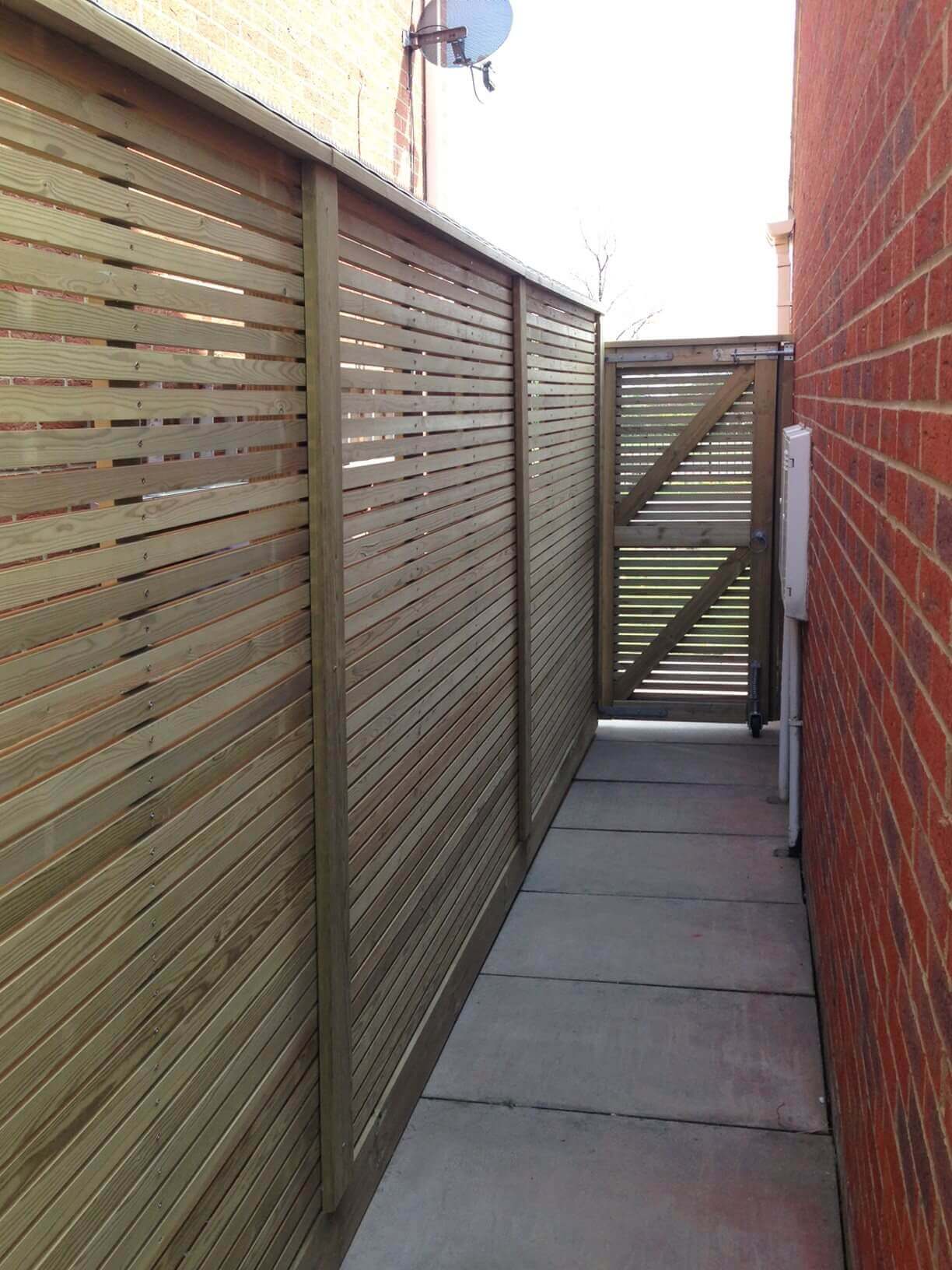 I guess it may have looked better if the garden was completed, but it's not about the garden though, it's about Jacksons Fencing products and what you can achieve with a little imagination.

Once again thank you for your time and comments.

Regards

Stephen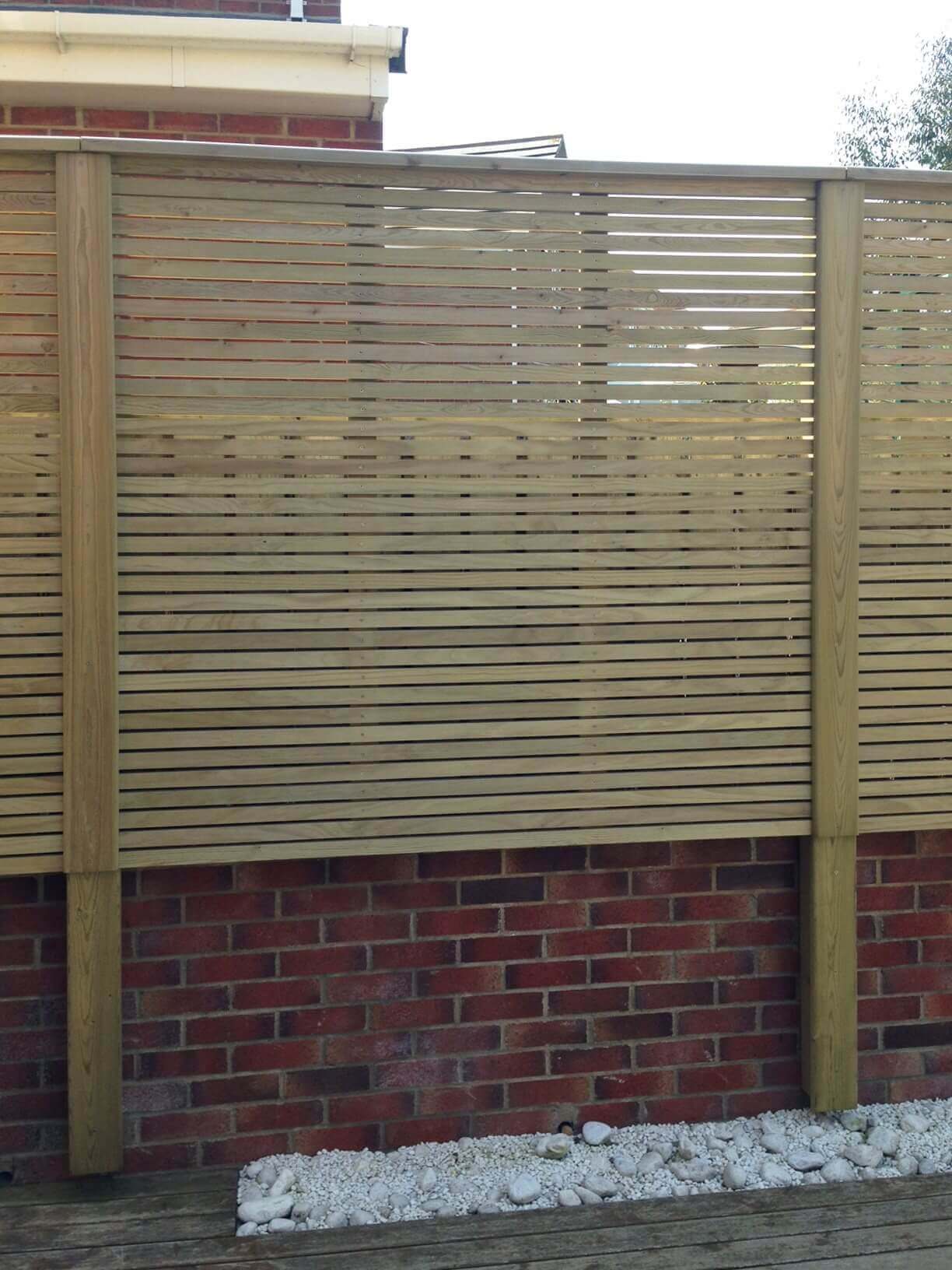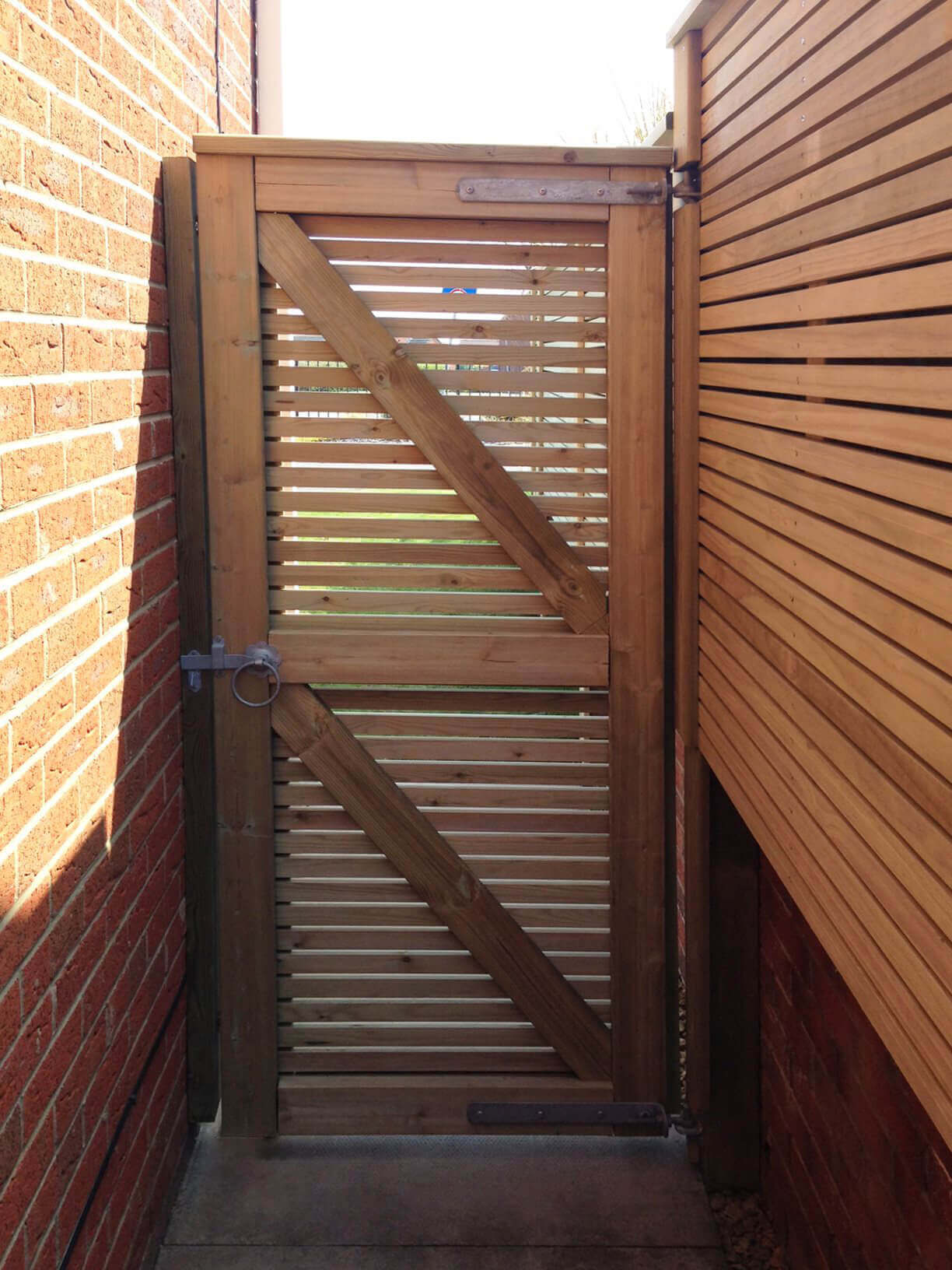 Bravo Stephen, It's fantastic! Thanks for sharing with us.
See more of Stephen's garden photos in the gallery.
Fence Comparison Tool
Compare all the different types of fence panels we offer using our handy comparison tool.