11/05/2018 02:53 PM
Are Professional Fence Installers Worth The Money?
Installing a fence requires skill, care and attention to detail to be installed correctly and safely. Poorly installed fencing can result in a lack of security and stability, especially when the weather turns for the worse.
It could even lead to problems with your neighbours and your local council when installed on your neighbours' land, for example. For advice on boundary disputes we recommend researching the common garden boundary permissions and laws when installing fencing, gates or garden decking but one benefit is a professional fence installer will know the laws and best practice.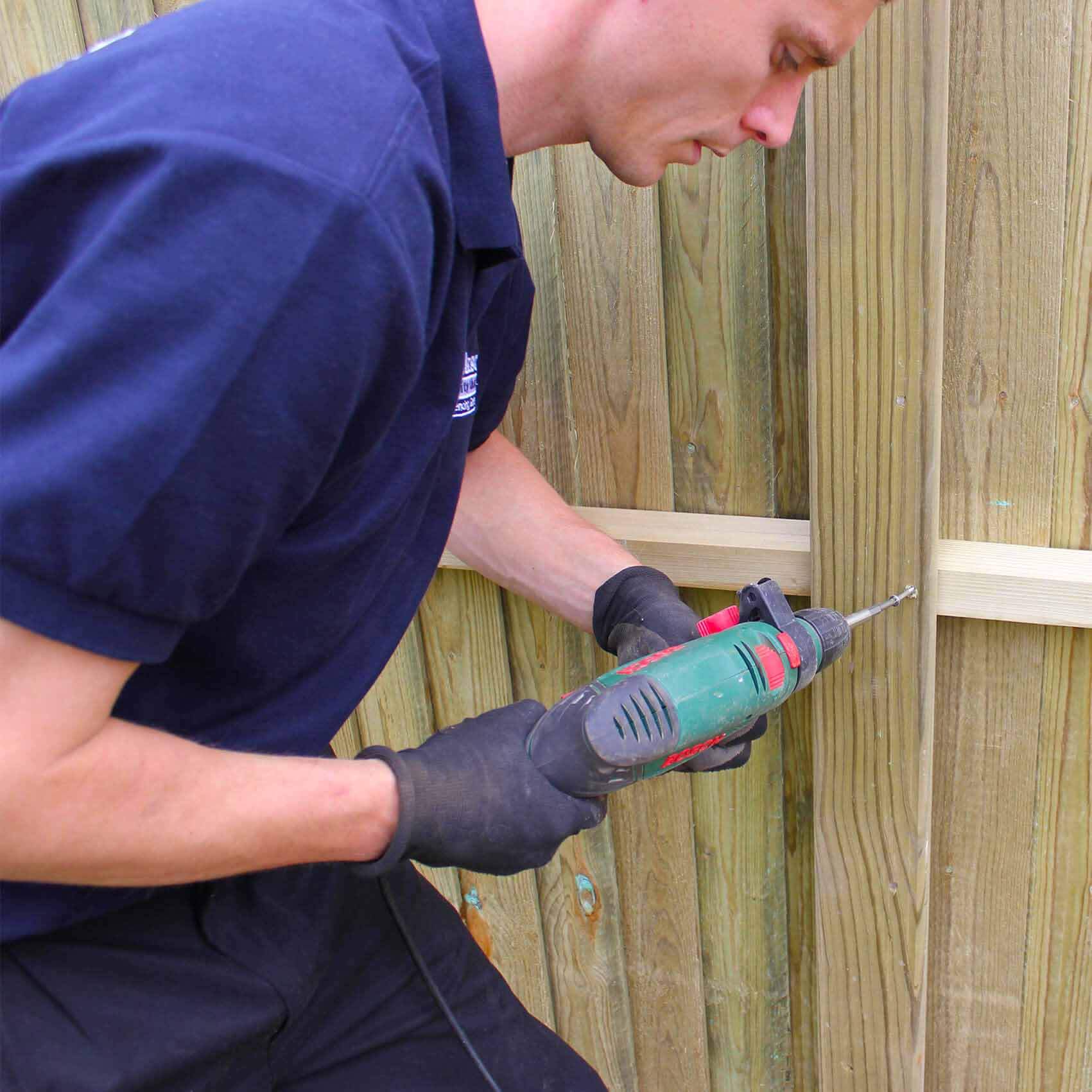 Fence installation involves thorough preparation, safety precautions and detailed aftercare. A full assessment of the site is vital, taking into consideration factors like terrain and local weather patterns because often poorly installed fencing will result in wind damaged fencing that needs replacing. The selection of appropriate fencing is also essential: poor-quality fencing can also result in unexpected damage and a shortened lifespan of the product.
Using a Professional Fence Installer
In short, hiring a trained, certified professional with years of experience will make your life much simpler. They can help you choose the best fence for your requirements, make all the necessary measurements, use professional tools and complete the job quickly and efficiently. However, that all relies on securing the services of an expert in the first place as, unfortunately, there are many rogue builders out there.
We have a blog which discusses the methodology to work out how many fence panels you will need.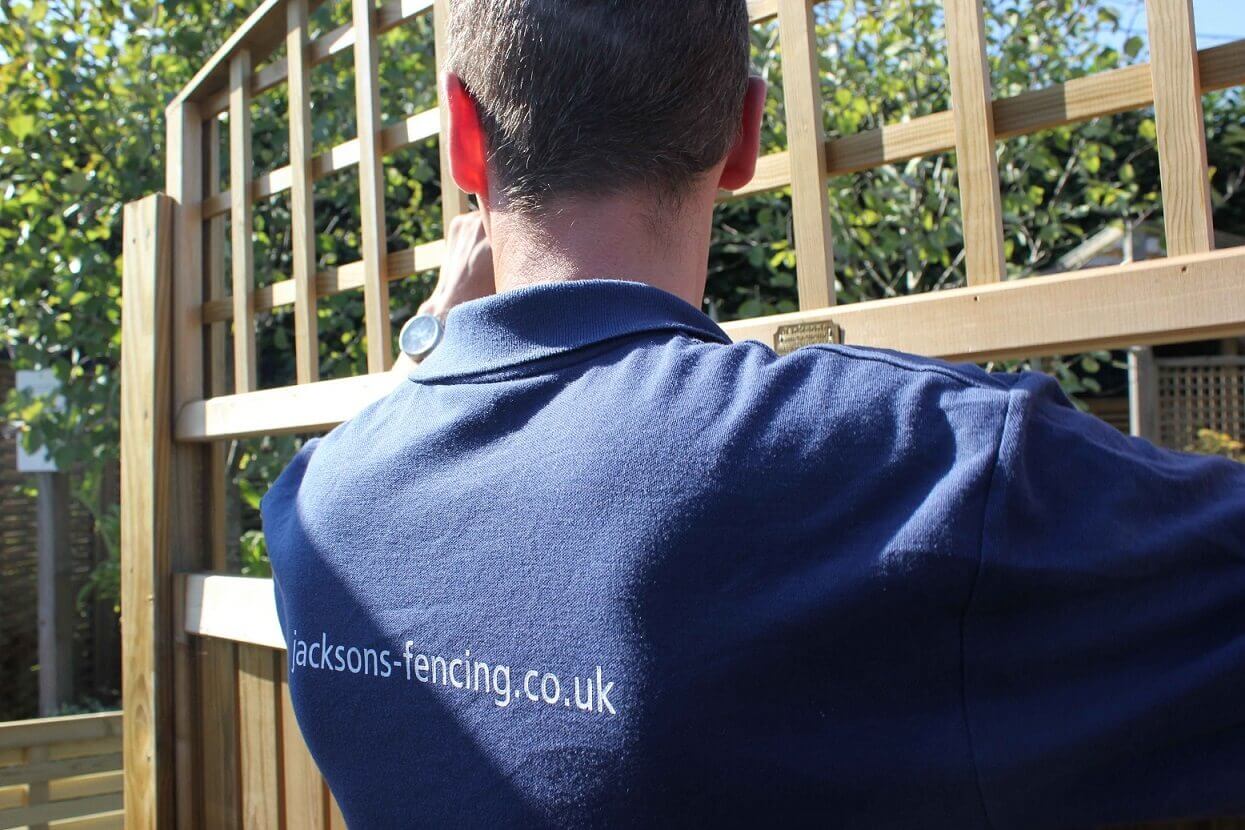 At Jacksons Fencing we have the solution to ensure your fence installation is in safe hands, giving you total peace of mind. Our Approved Installer Network is a nationwide service that links the best fencing and landscaping businesses in the UK and connects local customers to them.
Each member of the network is handpicked by Jacksons Fencing following rigorous checks, including on-site assessments of previous installations by the Approved Installer Programme Manager. Our network is made up of the most reliable, trusted individuals who have committed to meeting the requirements of our Customer Charter, guaranteeing customers the highest quality of service for the best possible price.
Install Posts Correctly (if you D.I.Y)
A professional fence installer will know failure to correctly install the posts supporting the fence can seriously jeopardise the overall stability of the fencing. To create lasting foundations ensure that the post holes are square or round with straight sides. Don't be tempted to save money on the cost of concrete as this could prove a costly mistake. For a 1.8m fence (6ft) fence each post requires 60kg of concrete to provide a secure base. We would recommend a 2.4m post to match a 1.8m high fence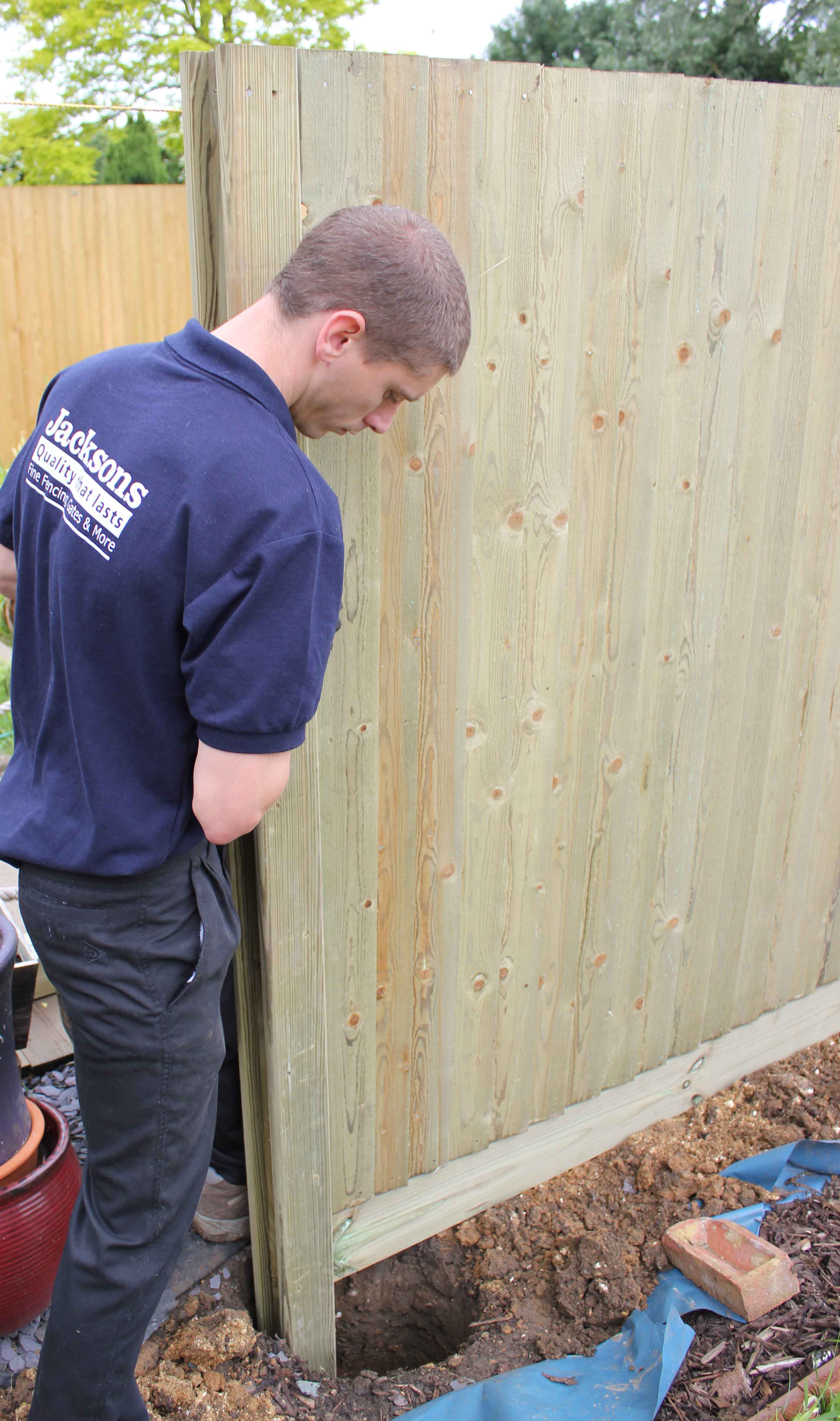 In addition to this, you'll need to check for underground cables and pipes; cut down any existing fence posts with a saw or dig out if concrete; make sure the bottom of the hole has drainage; install gravel boards (What is a Gravel Board and is it Essential); and dispose of leftover materials correctly. Furthermore, accidents are all too common among beginner fence builders, with fence panels being cumbersome and tools unpredictable in novice hands.
Learn how to install a garden fence
How Does it Work?
With the Approved Installer Network, customers can expect their Jacksons Fencing product, which was built with expert craftsmanship, is installed only by the top-quality workmanship that you deserve.
To request a Jacksons Approved Installer quote, simply contact Jacksons Fencing on 0800 408 2612 or visit our website and we'll get in touch to book a site audit and provide a detailed, accurate estimate of the works required.
If you decide to install our products yourself, visit our installation instructions page.